Winners and Losers in Friday Night's USA-Costa Rica Match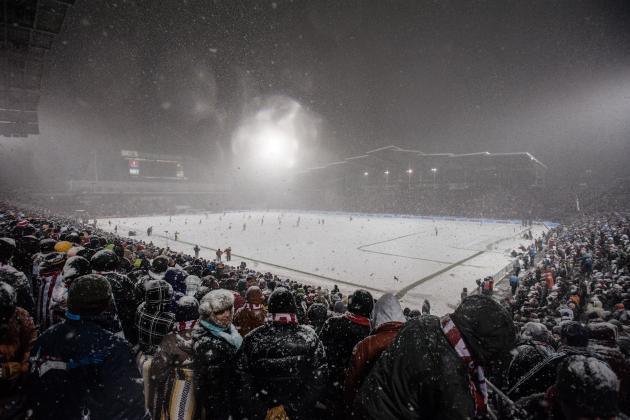 Dustin Bradford/Getty Images

The United States overcame a virtual blizzard in Commerce City, Colo. Friday night and pulled out a 1-0 victory over Costa Rica. It was not pretty, but the win was critical for the Americans, who now sit in second place in the six-team CONCACAF qualifying group. Meanwhile, Costa Rica finds itself with just one point in its first two qualifying matches.
The match will certainly go down as one of the most memorable in CONCACAF history and could prove to be an early turning point for both teams as they fight for early results. Neither team can be judged too harshly on their playing ability due to the harsh conditions, but nevertheless this game managed to change some perceptions and also restore faith in the United States team.
Here are some winners and losers from Friday night's contest.
Begin Slideshow

»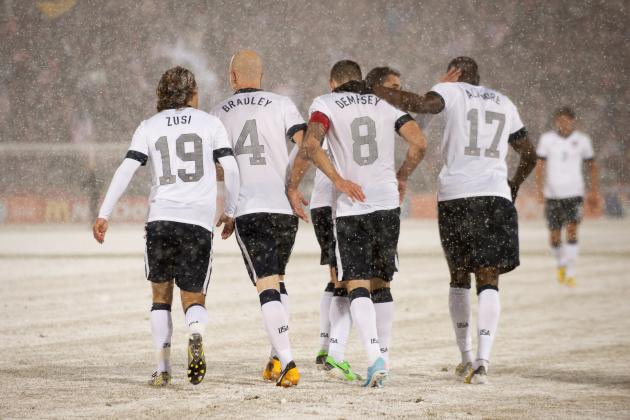 Dustin Bradford/Getty Images

The win over Costa Rica took a huge weight off the shoulders of the United States, but a big assist has to go to mother nature. The driving snow throughout the match made grit and hustle the two determining factors, and that's where the Americans have almost always proven to be better than their opposition.
More importantly, the win in bad conditions provided a bonding experience for the United States players. The shared experience of winning a game of that magnitude, in those conditions, gives the Americans some confidence heading to Mexico City.
And, perhaps most important, the other four CONCACAF matches ended in draws, putting the United States on solid footing even if they do not get a win against Mexico.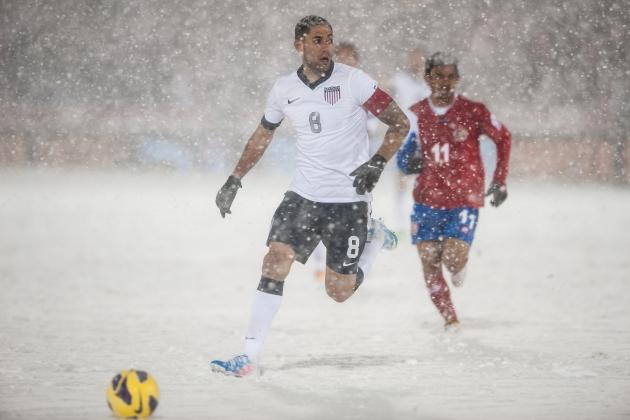 Dustin Bradford/Getty Images

In the absence of both Landon Donovan and Carlos Bocanegra, it is only natural that Clint Dempsey stepped up and took the reins as the captain for these two U.S. matches. Dempsey did not disappoint, scoring in the first half and also nearly drawing a penalty.
Now heading to Mexico City, Dempsey's leadership abilities will again be put to the test. Mexico holds a 68-1-6 record playing in World Cup Qualifiers at Azteca Stadium and a 23-1-2 overall advantage over the United States in the historic park. To make matters worse, Mexico's blown lead against Honduras means that El Tri will have an intense motivation to get three points in front of its home crowd.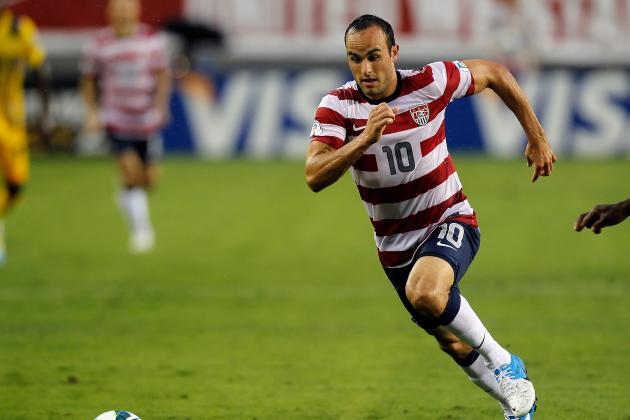 J. Meric/Getty Images

There seems to be an underlying tension between Landon Donovan and coach Jurgen Klinsmann, and the simple fact that Klinsmann wants his players to push themselves at the highest levels (i.e. Clint Dempsey) does not speak well for somebody who wants a break from soccer.
Nevertheless, if Donovan is interested in returning to the US National Team, he will have plenty of time to earn the trust of his American teammates. After the Mexico game, the United States will not have another qualifier until June 7. If he quickly regains his form in MLS, it's a safe bet that Klinsmann will be able to find a spot for him going forward.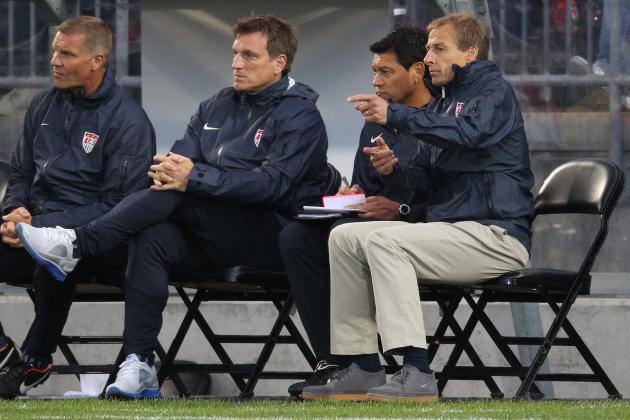 Tom Szczerbowski/Getty Images

At this point, results matter most, and the United States got a result. Even though there was controversy leading up to the Costa Rica match, there is time for Klinsmann to right the ship internally and guide the United States to Brazil 2014.
That being said, the 1-0 victory speaks little towards Klinsmann's recently questioned tactical acumen. Rather, it speaks to the fact that his players are willing to fight and dig deep to get a result, which was never really a question. But if the United States can move the ball against Mexico, and maybe even pull out a win, there will be plenty of people looking to jump back on the Jurgen Klinsmann bandwagon.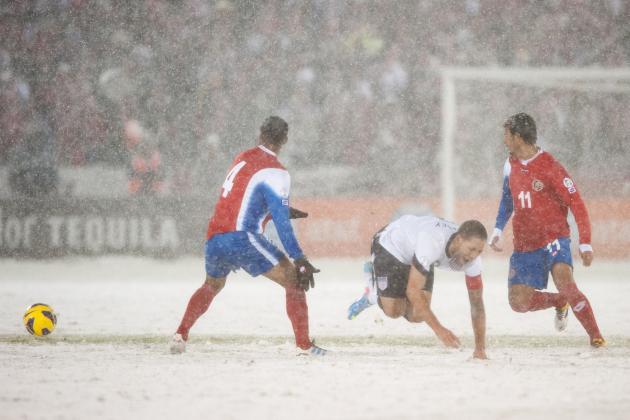 Dustin Bradford/Getty Images

Once Dempsey scored in minute 16, it was hard to think that Costa Rica would find an equalizer. In those playing conditions, the speed and dynamism of Costa Rica's attack were neutralized, and the United States back line just needed to concentrate on clearing balls away.
Costa Rica will now enjoy two straight home matches, but the pressure will be magnified due to their slow start. An opening draw against a weak Panama made last night's match more significant, and the weather conditions made the game a complete toss-up from the very beginning.