Ruslan Provodnikov and Other Boxers Winning from a Recent Loss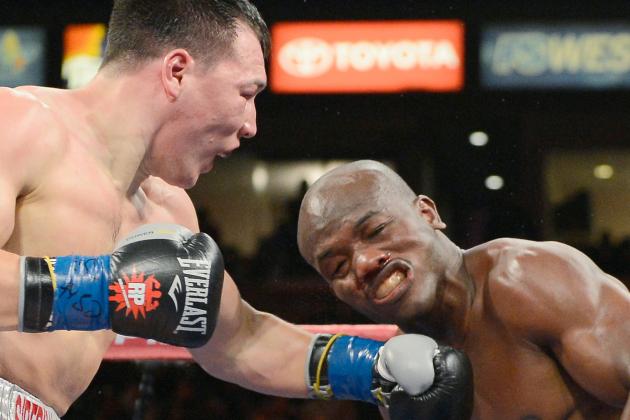 Kevork Djansezian/Getty Images

The fight game is a tough business. It can be be very challenging for athletes to get their way to a chance to compete in the spotlight. Once there, overcoming promotional squabbles, referees, judges and top-tiered competition can prove a task capable by only the strongest of mind, spirit and body. After wading through the aforementioned challenges, one still needs to win over fickle fans.
Recently, some fighters have managed to make a fan of me despite not earning a "W" in the ring. I have added many new names to my twitter feed recently. Fighters I had never heard of are now some of my favourite pugilists. However, this list of fighters are all athletes who won me over while losing. These stars deserve a chance to fight again on major shows.
Begin Slideshow

»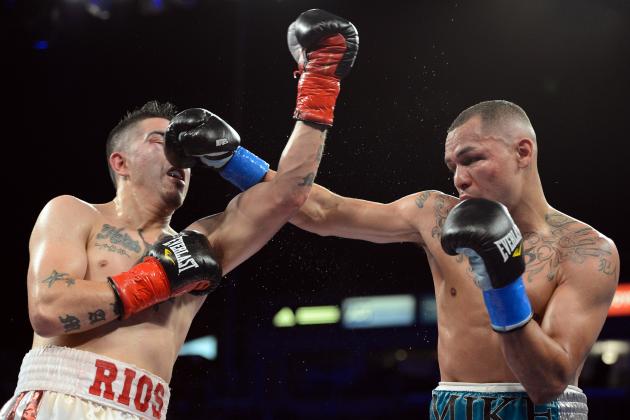 Harry How/Getty Images

Mike put his undefeated record on the line against the dangerous Brandon Rios and gave an excellent account of himself. He was ahead on my scorecard when the bout was stopped. There was, categorically, no loser in this fight. This was an epic encounter that thrilled the sporting world and etched itself in boxing lore. I will never miss a future Alvarado fight. The rematch is this Saturday on March 29th.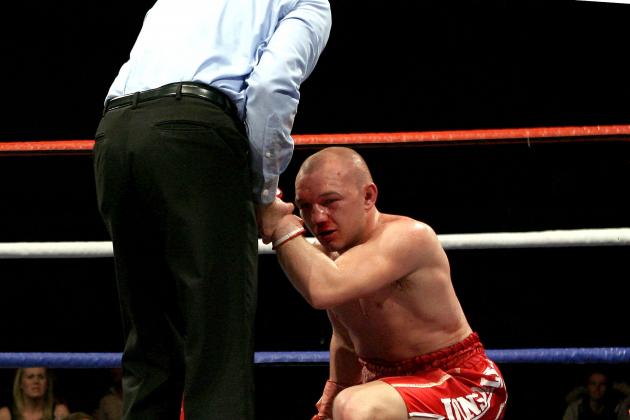 John Gichigi/Getty Images

Gavin Rees took a fight that nobody else wanted against boxing's latest love, Adrien Broner. He was undersized and stood his ground solidly. As Broner's next fight is at 147 and Gavin is a short (5'4" with a 64 inch reach compared to "The Problem's" 5'7" height and reach of 71 inches), chubby 135-pounder he was well disadvantaged. He displayed great hand speed and head movement and took rounds from Broner. He convinced me that he is worth watching again. Although, he would be better suited at 130 or lower without the blubber.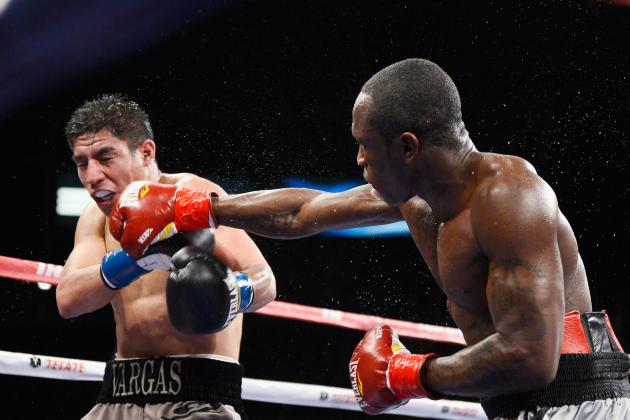 Kevork Djansezian/Getty Images

His fight with Jessie Vargas was exciting and close. There was no true definitive winner but no one can cast any doubt that the Nigerian is a first class boxer. The judges may not have seen things his way but I loved what I saw: heart, technical skill and a willingness to exchange. I will be looking forward to watching him again.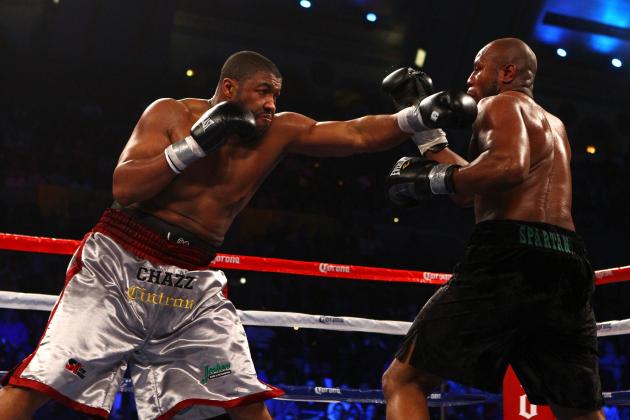 Al Bello/Getty Images

Seth Mitchell recently took his first career loss but made a long term fan of me. He gave and took hellacious shots in his bout with Johnathan Banks. A hard-hitting heavyweight that likes to exchange and demonstrate heart is the formula for exciting action.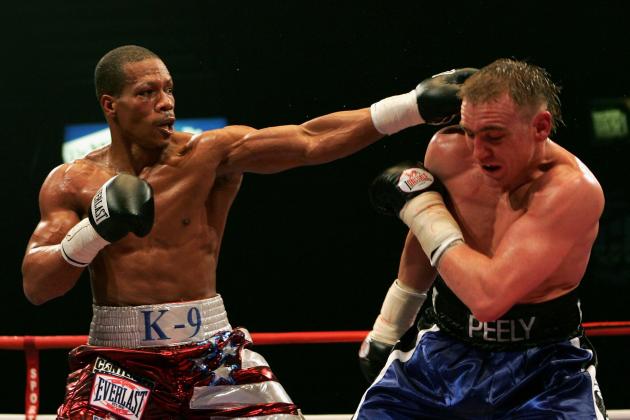 Matthew Lewis/Getty Images

K9 lost to former Contender star Ishe Smith in what turned out to be a post-fight cry fest but Bundrage showed that he is capable of being a champion. Yes, he lost and probably endured more pain in Smith's self indulgent post fight celebration than in the fight but he remains an exciting and skilled fighter.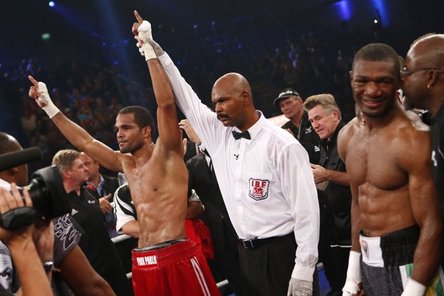 boxingobserver.com
Troy Ross is a Contender champion and recently suffered a dubious decision loss in Germany. Ross had Yoan Pablo Hernandez hurt and turning his back only to have the referee curiously breaking the action to help the now German-based Cuban fighter recover. In the end, it went to the cards and, as expected, the visitor left having won over the crowd and the public but not the judges. Troy Ross fought beautifully and gave fight fans a great show and deserves more feature bouts on prime time cards.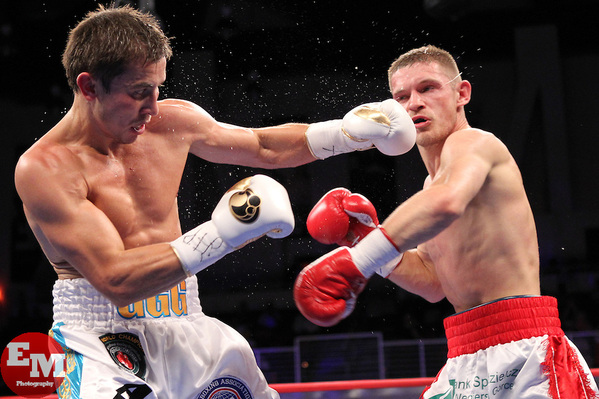 thesun.co.uk
When Golovkin destroyed Grzegorz over five rounds, I was impressed with his heart. Now that "GGG" is on the precipice of being a top pound-for-pounder, one is left even more impressed with the effort exuded by the young Polish pugilist. Grzegorz has since won and I am very interested in seeing him against top-tiered opponents.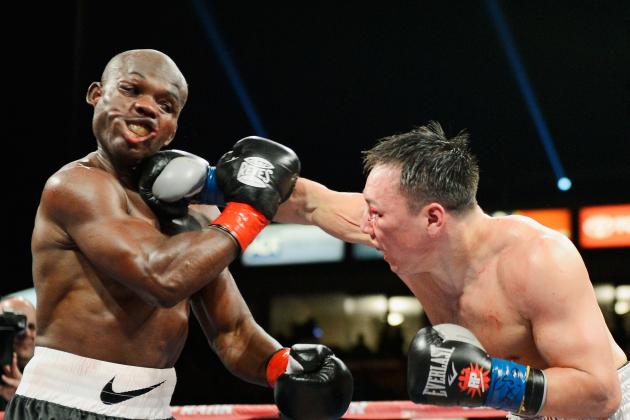 Kevork Djansezian/Getty Images

First of all, technically, he won the fight against Tim Bradley. When a boxer is knocked down and falls down again while trying to get back up, it should be ruled an automatic TKO as Jay Nady did in Judah-Tszyu. Had the judges scored it a knockdown, the fight would have been a Majority Draw as two cards read 114-113 with no judge giving Round One a 10-8 for Provodnikov but it is a moot point. It was a great fight. I now absolutely want to see Ruslan fight again! Regardless of any referee error, Ruslan is a star and he won over millions of fans with his heroic performance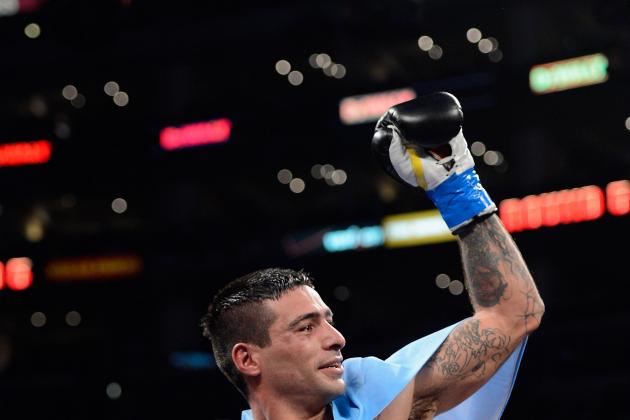 Kevork Djansezian/Getty Images

Many fight fans are quick to dismiss a fighter for having losses on their record; this should not be the case. This is why we seldom see great fighters facing great fighters. We should applaud fighters for taking tough fights and for having great performances. It is reassuring to see fighters like Lucas Matthysse—who is a terrifically exciting fighter who was robbed in two decisions—get a title shot and hopefully the fighters on this list will also be rewarded with marquee bouts.