5 Ways Boston Bruins Can Eliminate Habit of Blowing Leads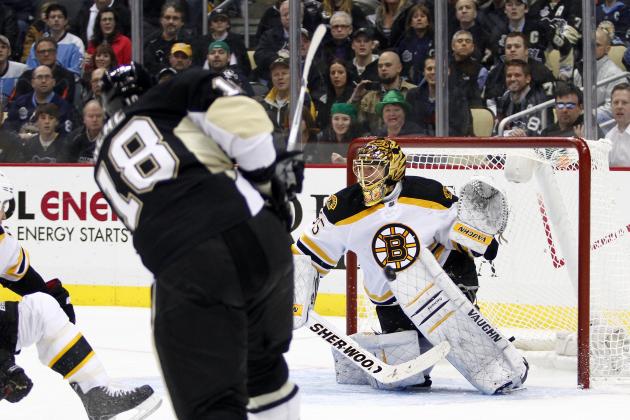 Justin K. Aller/Getty Images
The Penguins upset the Bruins in the third quarter on March 12.
On Tuesday, March 12, the Bruins were up 2-0 against the Pittsburgh Penguins, only to blow the lead during the third period and lose, 3-2.
Though one game like this wouldn't be cause for concern, the Bruins have a habit of blowing leads. It happened against the Capitals on March 5, and again against the Montreal Canadiens two days prior, on March 3.
If the Bruins want to finish the shortened season strong and make a solid run at the playoffs, they will need to address the issue of blowing leads immediately. Here are a few things Boston needs to focus on going forward in order to ensure third period success.
Begin Slideshow

»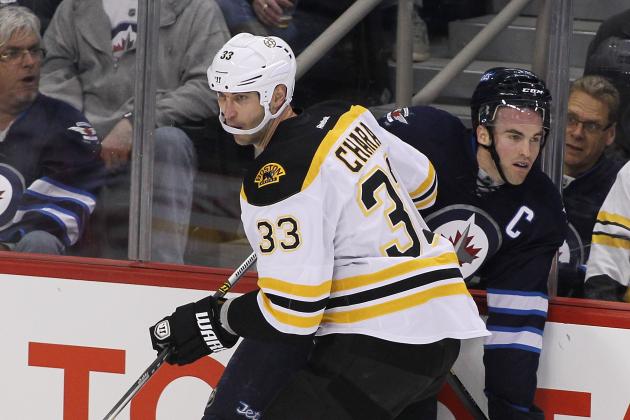 Marianne Helm/Getty Images
Zdeno Chara can't be getting penalties for instigating on the ice.
Against the Montreal Canadiens on March 3, Zdeno Chara sat out for 17 minutes, serving penalties because he fought with Montreal defenseman Alexei Emelin with five minutes left in the second period.
Not only is this type of behavior uncalled for, but it's also extremely detrimental at this point in the game. As a result, Chara sat out for half of the third period and the Canadiens were able to score twice to prevail over Boston.
The Bruins cannot afford to lose stars like Chara to penalties for game violence. In the future, they need to think about the bigger picture instead of giving into impulses to fight.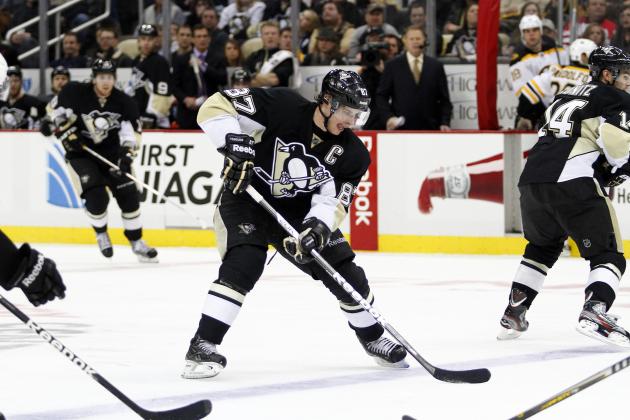 Justin K. Aller/Getty Images
The Bruins let their "cockiness" get in the way in the third period.
Emma Harger of Rant Sports said of the March 12 loss to the Penguins, "the Bruins got comfortable holding that lead. Maybe they got cocky. The Penguins started setting up camp in the Bruins' zone, firing shot after shot at Khudobin, to the tune of out-shooting Boston by a 34 to 16 margin."
When he talked about the loss to the Capitals on March 5, goaltender Tuukka Rask phrased the problem a bit differently, as reported USA Today: "We were up by three goals," he said, "and were asleep in the second [period] and gave up a couple of unnecessary goals."
Whether it's cockiness or this "falling asleep" phenomenon, the Bruins need to wake up and get it together. The second and third periods are not times to check out and coast until the clock runs down; it's the time to win the game.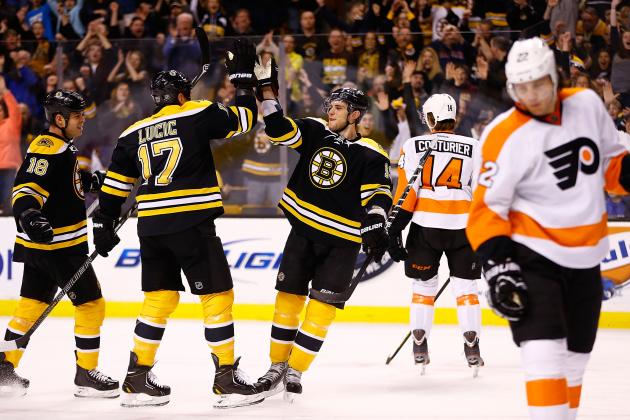 Jared Wickerham/Getty Images
Lucic has been scoreless for nearly a month.
Though the seasoned winger totaled three assists during Boston's 4-1 win over the Washington Capitals on Saturday, March 16, he has been scoreless since Feb. 24. Lucic has only four goals this season and 17 points, which is a far cry from impressive.
According to the Boston Herald, Lucic spoke of his recent drought and his need to shoot more, "I'm overpassing a little bit too much and stuff like that. I think a shoot-first mentality is something that I definitely need to get back to. As of right now, that's where I'm at as far as that goes."
The Bruins could certainly use some more shots from Lucic if they want to avoid blowing the lead in future games. Hopefully the winger can get back to the "shoot-first mentality" that once made him a 30-goal scorer.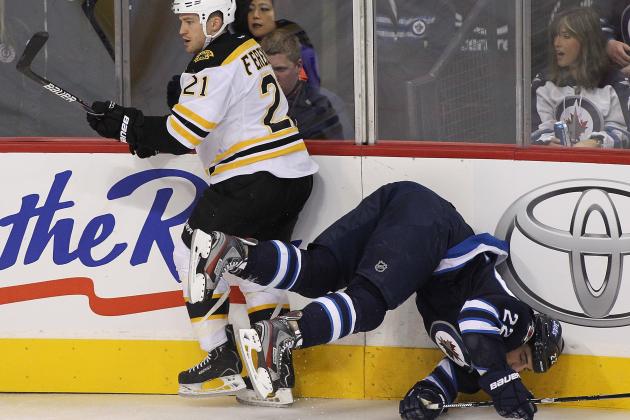 Marianne Helm/Getty Images
Ference has not been doing his part on defense.
Another Bruins player who is causing concern is longtime NHL defenseman Andrew Ference. As Emma Harger notes on Rant Sports, "Andrew Ference on defense has been a consistent issue … to the point that it's often easy to find #21 in replays of goals being scored on the Bruins."
Perhaps the 34-year-old Ference is feeling age creep up on him, or maybe he's just coasting until he becomes a free agent. However, he needs to snap out of it. Goaltenders Rask and Khudobin need defensemen like Ference to help prevent the puck from going on net to maintain leads for the Bruins.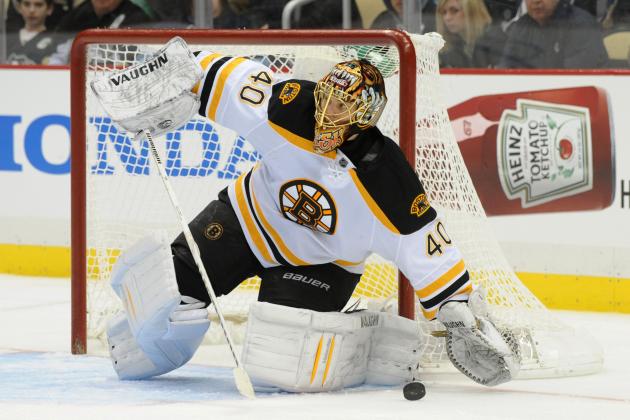 Vincent Pugliese/Getty Images
Tuukka Rask needs to live up to the high expectations set for him every game.
Tuukka Rask has been playing quite well overall, as has backup goalie Anton Khudobin. That said, the goaltenders need to keep focused and avoid "falling asleep," especially during the third period when the defensemen start to get tired.
Rask has solid averages for this season, with a goals-against average of 1.92 and a save percentage of .928. However, he lagged a bit on March 5 during the loss to the Capitals, posting a save percentage of .846.
In order to avoid blowing leads, the Bruins need to both continue to score and prevent pucks from sneaking into the net. The latter is Rask's main responsibility.