Breaking Down What the Steelers' Offseason Moves Mean for the NFL Draft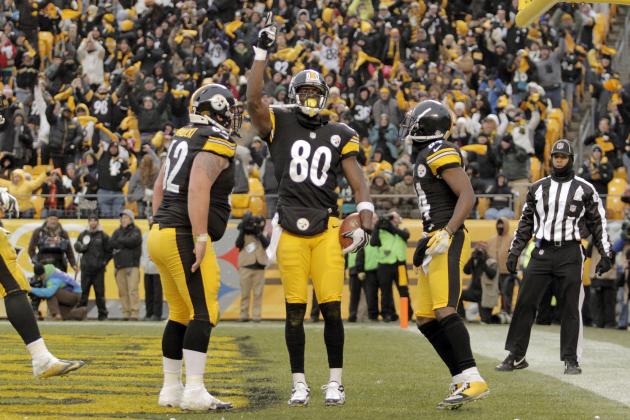 Justin K. Aller/Getty Images

It hasn't been a sexy offseason for the Pittsburgh Steelers despite recent rumblings of going after big names like Jake Long and Elvis Dumervil. Those aren't typical moves for a team that likes to build with young talent through the draft, but it isn't unusual for the Steelers to dip into the market once in awhile to pluck a gem or two.
They have managed to make several moves with their own free agents and ones from others teams, however. Those moves could have some impact on what the team does do when it comes to April's draft.
Here's a look at how each signing might impact Pittsburgh's draft strategy.
Begin Slideshow

»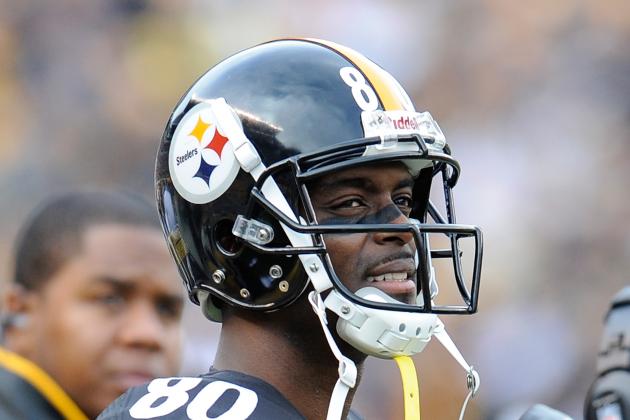 Joe Sargent/Getty Images

Plaxico Burress was signed at midseason in 2012 to provide some depth at a wide receiver position missing, at the time, Antonio Brown and Jerricho Cotchery. Once both players were healthy, Pittsburgh possessed what was on paper a formidable receiving corps.
Unfortunately Burress didn't have much impact and didn't get much time on the field in 2012. The team did itself and him a favor by bringing him back for another tour in 2013.
Burress doesn't have great speed and he's older now, but he still poses matchup problems for defensive backs because of his size and hands. He showed in his one-year stint in New York with the Jets and last season in limited action that he can be a threat, particularly in the red zone.
As for how he affects the draft strategy in the wake of Mike Wallace's departure and the rumors around Emmanuel Sanders, I don't see a major shift. Pittsburgh would still be wise to pick a receiver high if it can get good value.
West Virginia's Tavon Austin (first round) and Stedman Bailey (third round) are two of the better fits for Pittsburgh in this draft. If one of them is available in that round, Pittsburgh must make the selection.
Impact: Low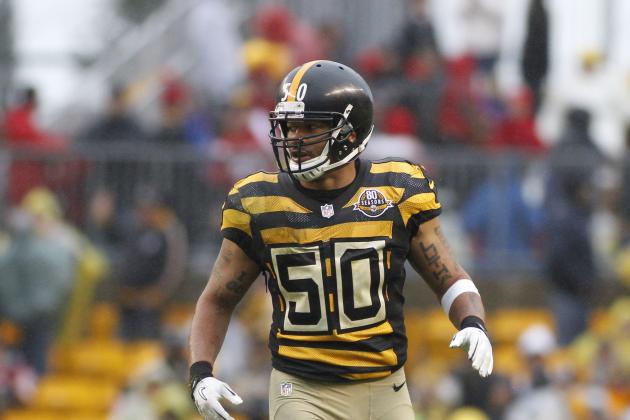 Justin K. Aller/Getty Images

Larry Foote had a rebirth of sorts in 2012. After spending 2010 and 2011 as a backup after a failed one-year tour in Detroit, Foote returned to a starting role to replace James Farrior alongside Lawrence Timmons.
The results were good. Foote played steadily and helped Pittsburgh overcome the fact that rookie Sean Spence missed the season with a gruesome knee injury and that Stevenson Sylvester failed once again to show improvement in any way.
But the career rebirth will be short-lived. Foote is down to a year or two before retirement. Still, Pittsburgh gave him a three-year, cap-friendly deal to maintain continuity and leadership on a defense that lost James Harrison.
This signing does alter the team's draft strategy to some degree. Prior to it, an inside linebacker was a surefire priority for the first round. Now, Foote gives the team some flexibility. The position will still need to be addressed in the top three rounds, but it isn't as pressing as before because Foote can provide another year of insurance.
Impact: Moderate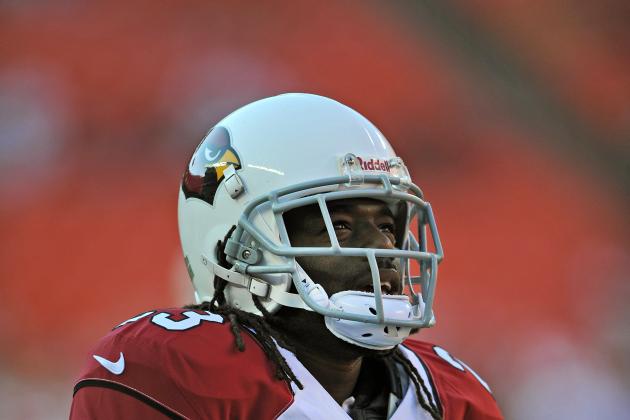 Peter Aiken/Getty Images

A couple years after re-acquiring cornerback Bryant McFadden from the Arizona Cardinals to shore up the cornerback position, Pittsburgh went out and brought William Gay back after a season in the desert.
Gay isn't going to be replacing New Orleans-bound Keenan Lewis, however. That job goes to Cortez Allen, who showed enough in the nickel role last season to get first crack at the starting job opposite Ike Taylor.
Gay will slide into the nickel role he manned effectively for the Steelers during his first tour of duty. Gay is not effective on the outside as a starter. He makes too many mistakes and is much better covering slot receivers or tight ends.
From a draft perspective, the Steelers will once again address the corner position, but probably not with a high pick. Unless they get a tremendous value at the 17th overall spot, they will wait to take one of the bevy of corners available this year.
Gay's signing makes it less of a priority, but only slightly. He's not a long-term solution and the hope is certainly still that Curtis Brown can emerge as Lewis and Allen did before him and take hold of a regular role.
Impact: Moderate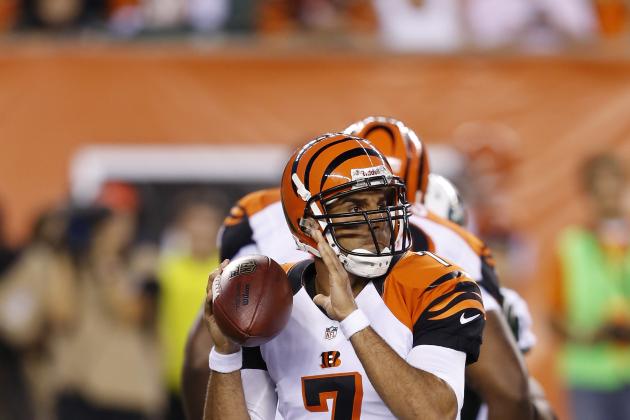 Joe Robbins/Getty Images

If there was a case for how important it is to have depth at quarterback, Pittsburgh made it last fall when Ben Roethlisberger missed three games due to shoulder and rib injuries and then rushed himself back to stop the team's slide.
Charlie Batch and Byron Leftwich combined to be mostly awful in those three games and left the team with zero confidence in their ability to fill in behind the elite Roethlisberger in 2013 and beyond.
Enter Gradkowski, who's younger (30) by eight years than Batch and better by leaps and bounds than Leftwich in a system that relies on mobility and a quick release.
Gradkowski is the one signing that dramatically changes the Pittsburgh Steelers' approach to the draft in 2013. Before he came on board, Pittsburgh would have had to select a quarterback as high as the third round just to give the team a useful backup.
Now, quarterback is still in the mix for Pittsburgh, but it is no longer a priority. Pittsburgh will make a selection in the late rounds or bring in an undrafted free agent and try to catch lightning in a bottle.
Impact: High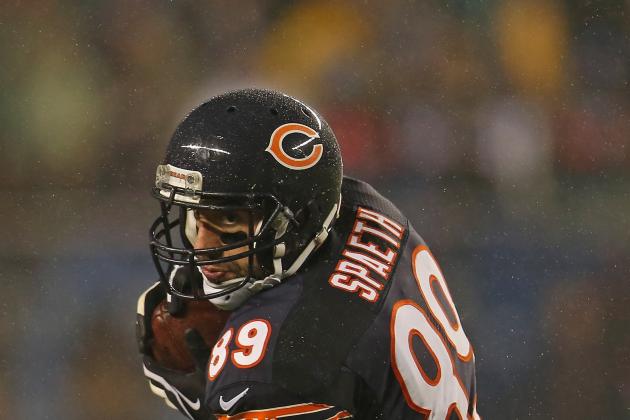 Jonathan Daniel/Getty Images

The initial response from most fans to the news that Matt Spaeth, who started his career with Pittsburgh, was returning from a stint with the Chicago Bears was a collective yawn.
This signing actually does have a chance to be quite good, however. Spaeth isn't a receiver like Heath Miller and he won't flash skills in that way. He will, however, improve the blocking in the running game and be a steady veteran to mix in with second-year player David Paulson until Miller returns from his late-season knee injury.
Pittsburgh was bound to add at the tight end position either in free agency or the draft. They may even still add a tight end in the draft. This signing has some impact on that strategy, however, because there's no urgency around acquiring a backup tight end for Paulson or a new starter.
Impact: Moderate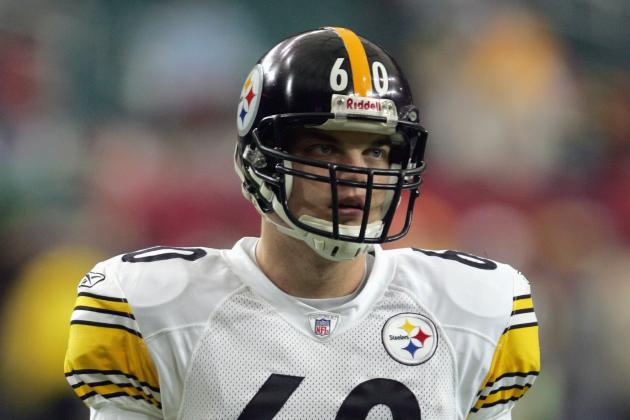 Doug Pensinger/Getty Images

Teams traditionally do not draft a guy to be a long snapper. It's a job that is manned by someone who shows the ability to handle it. The best long snappers are never heard of until their contract is up.
By that measure, those who aren't familiar with Greg Warren should be happy. Warren has been a steady contributor for Pittsburgh since returning from a couple of injury-riddled seasons near the start of his career.
Warren was brought back in what might be one of the more important moves of the team's offseason. Pittsburgh had ridiculously awful special teams play in 2012. The good parts of it were essential to keep in place. In that vein, the Steelers will return Warren, kicker Shaun Suisham and punter Drew Butler.
This signing has a very small impact on draft strategy. Pittsburgh may have sought a backup center or a center prospect in the late rounds of the draft. Now, the Steelers can focus any effort from that idea into something more useful.
Impact: Very Low