Michigan State Spartans' Blueprint to Win 2013 NCAA Tournament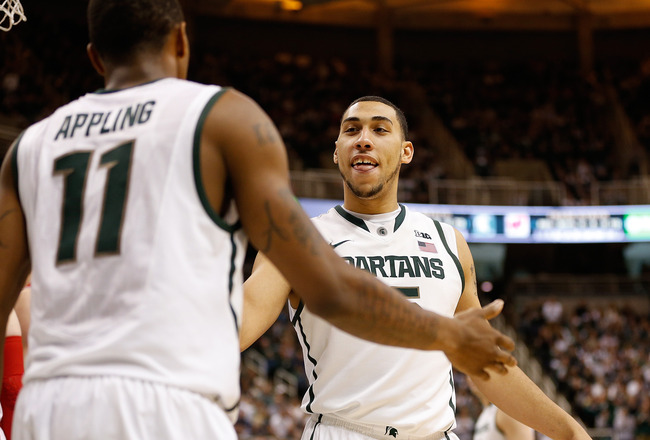 The Spartans battle Valpo on Thursday at The Palace of Auburn Hills.
Gregory Shamus/Getty Images
Although it's March, the Michigan State Spartans aren't shoo-ins when it comes to making a sustained run in the NCAA Tournament.
After finishing Big Ten play with a mediocre 3-4 record (including conference tournament), the No. 3-seeded Spartans (25-8) now face the challenge of contending with the No. 14-seeded Valparaiso Crusaders (26-7), a Horizon League power, on Thursday at the Palace of Auburn Hills.
Michigan State was once considered a national title favorite earlier this season, but due to inconsistent ball handling and poor shooting, coach Tom Izzo's team may be ripe for the picking when it squares off with Valpo.
That being said, it's difficult to ever discount Michigan State during The Big Dance. When hot, the Spartans are capable of running the court with the nation's elite.
In this slideshow, we'll look at what the Spartans must accomplish during March Madness to earn a trip to the Final Four in Atlanta and give Izzo his second national title with Michigan State since 2000.
Keith Appling Is the Obvious Key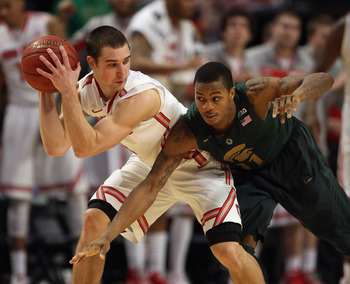 Keith Appling's game has picked up lately, but it'll need to shift into overdrive this month if MSU is to do any sort of damage in the tournament.
Jonathan Daniel/Getty Images
It's like beating a dead horse, but it's always an important point to emphasis when gauging Michigan State's chances at winning -- junior guard Keith Appling has to show up and play up to the level that he's capable of playing at throughout the tournament.
If Appling sizzles on the court, the Spartans will surely be a dominant force. If Appling is anything but dynamic, Michigan State will face a troublesome path to the national championship -- that's assuming Michigan State advances past Valpo on Thursday.
As the leader of the offense, Appling will dictate just how far the Spartans run through March. He's scored at least 13 points (high of 19) in each of his past four games. However, Appling's scoring touch isn't the only thing the Spartans will need if they want to stamp a ticket to Atlanta.
Branden Dawson Has to Contribute on a Regular Basis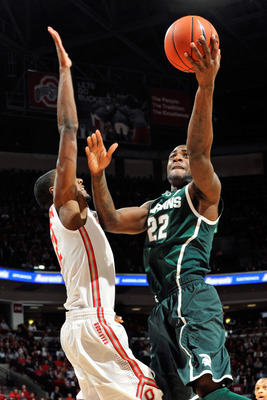 Spartans sophomore Branden Dawson, a 6'6" swingman, can light up the scoreboard when properly motivated.
Jamie Sabau/Getty Images
Branden Dawson's sophomore season has been disappointing. But the second-year Spartans wingman shouldn't be swept under the rug and forgotten -- he can score at a rapid clip and lead the Spartans' transition game when he's at his peak.
Dawson has scored just 18 points in his past five games, highlighted by three, two-point showings. He's averaging just over nine points per game this season -- he'll have to be closer to the double-digit threat that he's been the past two years and further from the lukewarm scorer that he's been during the past two weeks.
Spartans Have to Own the Boards
Michigan State has to assert itself and win the rebound wars.
Jonathan Daniel/Getty Images
Michigan State has been a rebounding juggernaut under coach Izzo. Consistently great on the glass, Michigan State is always among the best rebounding programs in the country -- this year was no different, as it finished the regular season as the No. 14-ranked team in terms of rebounding margin (+6.7 per game).
Winning the battles for loose balls and forcing opponents to take poor shots go hand-and-hand. The Spartans have the personnel to make life difficult for others in March Madness, they must find a way to use their rebounding to their advantage.
Starting with the basics is a great first step for the Spartans right now. After failing with the fundamentals as of late, Michigan State can regain its confidence by doing what it does best -- scraping for loose balls and dominating with physical play.
Spartans Need to Get First Win Under Their Belt

Bryce Drew hit one of college basketball's most memorable shots in the 1998 tournament. He now coaches Valpo.

Make no mistake, the Valpo Crusaders aren't a pushover No. 14 seed -- not by a long shot.
Before Izzo and Michigan State can look ahead to potential matchups with Duke or Louisville, business has to be taken care of Thursday against Valpo, a hopeful giant killer.
The Crusader's "Cinderella past" -- then-player Bryce Drew's shot in 1998 against Ole Miss -- could definitely make a comeback this March if the Spartans aren't careful.
However, the Spartans have a little history with the Crusaders, too. In 2000, Michigan State downed Valpo during the first round of the NCAA Tournament, a victory that sparked a national championship run led by the Flintstones.
This matchup has plenty of intrigue. A small school versus a perennial tournament dancer -- that's the stuff No. 3- versus No. 14-seeds are made of.
Getting out of Midwest Region Won't Be Easy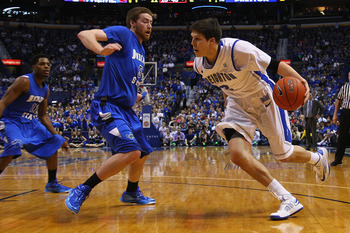 Creighton and Doug McDermott aren't a lame-duck No. 7 seed.
Dilip Vishwanat/Getty Images
Creighton, Memphis, Cincinnati or Duke could be Michigan State's opposition once it gets past the opening round of the tournament.
Michigan State and Duke have a past in the tournament -- the Spartans won in 2005, but lost in 1999 to Coach K's Blue Devils. Izzo versus Mike Krzyzewski is always a treat for college basketball fans, as both are two of the game's premier coaches.
Creighton is the No. 7 seed in the Midwest Region and could find its way to the Sweet 16 based on the performance of star Doug McDermott. Once past the Sweet 16, the Spartans would likely meet Louisville, Oklahoma State or Saint Louis -- winning out in the Midwest won't be an easy undertaking.
Spartans Would Have Work Cut out in Title Game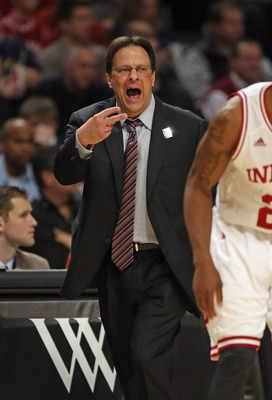 Indiana's Tom Crean has his team on track for a national title.
Jonathan Daniel/Getty Images
The field is wide open, but there are a handful of teams like Kansas, Indiana, Georgetown, Wisconsin, Miami and Ohio State that are capable of winning it all in 2013.
Should the Spartans face one of those teams, Izzo would most certainly have an uphill climb. Ohio State and Wisconsin look to be playing its best basketball of the year. Georgetown and Miami are difficult to gauge, but dangerous nonetheless.
The Spartans lost both of their dates with Indiana during the regular season. Facing the Hoosiers in the national championship may be the best-case scenario since it's uncommon to lose thrice to a conference opponent.
Tournament essentials from Bleacher Report:
Keep Reading

Michigan State Basketball: Like this team?