Winners and Losers from the PGA Tour's Tampa Bay Championship at Innisbrook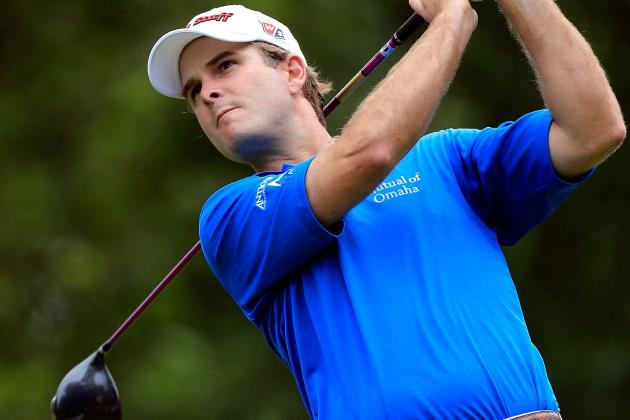 Sam Greenwood/Getty Images
Tournament winner Kevin Streelman
Most of the big names chose to pass on the Tampa Bay Championship at Innisbrook.
There was no Tiger Woods, no Rory McIlroy, no Phil Mickelson and no Brandt Snedeker.
That did not mean that the tournament was absent of drama and life-changing results.
Start with the winner, Kevin Streelman.
A competitor in 152 events prior to the Tampa Bay Championship, Streelman had never won any of them.
That's no longer the case. Streelman shot a four-under-par 67 in the final round and he finished with a 10-under-par 274 for the four rounds.
The payday for Streelman, 34, was $990,000. He was an obvious winner in the tournament.
Here are the winners and losers in the tournament.
Begin Slideshow

»
Kevin Streelman did not just hang on to win his first championship.
He got stronger as the tournament moved along.
Streelman did not serve notice that he was going to have the finest tournament of his professional career with his first-round showing. He shot a two-over-par 73 and appeared to have a battle on his hand to make the cut.
However, he shot a 69 in the second round and then dominated on moving day with a razor-sharp 65.
The pressure was squarely on in the championship round, and Streelman shot a 67. It was good enough for Streelman to win by two shots.
Streelman was strong for the last 54 holes. He did not have one bogey over the last two rounds and had a spectacular tournament with his putter, He averaged 1.673 putts per hole, ranking third in the tournament.
K.J. Choi has struggled throughout much of the 2013 season.
He has failed to make the cut in five of the seven tournaments he has entered.
That's why it had to be so encouraging for Choi when he shot a 69 and a 67 in the first two rounds. Choi was just one shot from the lead at the halfway point.
Choi was unable to keep up his solid play in the early going. With the pressure on, he shot a 76 in the third round and was out of contention. He shot a 70 in the final round, but he still finished eight shots behind Streelman in a tie for 21st.
Choi had an excellent chance to contend for the winner's share, but his earnings totaled $55,000 for the tournament.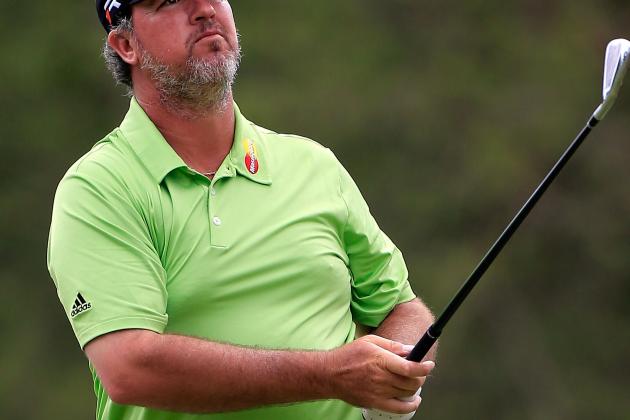 Sam Greenwood/Getty Images

Boo Weekley is one of the more colorful characters on the PGA Tour.
Prior to Sunday's final round in the Tampa Bay Championship, Weekley was planning to play out his final 18 holes and then head off for an afternoon of fishing.
However, after he finished his early starting round, he had to wait around. "I have no idea what I'm going to do," Weekley said to media members (source: Ryan Lavner, GolfChannel.com).
Weekley's plans had to change when he shot a 63 in the final round. That propelled Weekley to a second-place finish in the tournament. He shot an eight-under-par 276.
Weekley earned $594,000 for the tournament. Weekley has not won a tournament since 2008, but he came close in Tampa.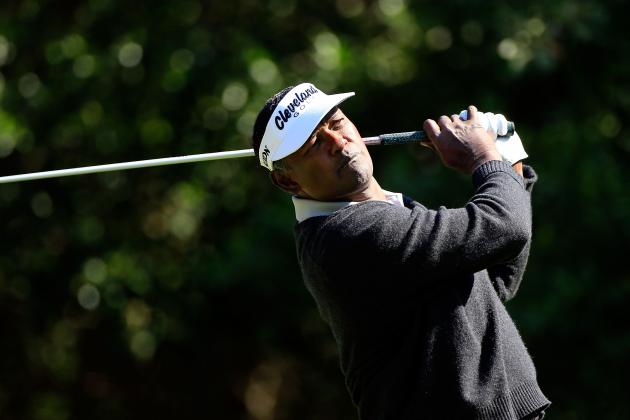 Sam Greenwood/Getty Images

The big guns of the golf world were not playing at the Tampa Bay Championship.
That meant a 34-time winner like Vijay Singh had a chance to re-establish himself and contend in a tournament.
But while Singh had his opportunity, it all slipped away from him after a solid 69 in the opening round. Singh could not break 70 in any of the ensuing rounds, and he shot a one-over-par 285.
Singh finished in a tie for 38th place. He has not had a PGA Tour victory since 2008.
Luke Donald's game appears to be rounding into shape with the Masters just around the corner.
Donald shot a six-under-par 276, and he finished in a tie for fourth place.
Donald was ordinary in the first two rounds, shooting an even-par 142. However, he appeared to find his game over the weekend when he shot 67 and 69.
Donald had made the cut in two of three previous tour events, but he had not had a top-10 finish. The former No. 1 golfer in the world seemed to find his game in the final two rounds of the Tampa Bay Championship.
Jason Dufner struggled to keep his game together at the Tampa Bay Championship.
He appeared to be in a position to dominate the field, considering that most of the big names were not playing.
Dufner won just under $5 million last year and won two of the 20 tournaments he entered. Dufner is not playing at close to the same level he did in 2012.
Dufner shot a two-under-par 282. He was in contention after the halfway point of the tournament, shooting a five-under-par 137. He followed with a 74 on moving day and fell out of the picture.
Opportunity is what you make of it, and Cameron Tringale certainly made the most of it in the Tampa Bay Championship.
Tringale has been playing regularly on the PGA tour since 2010, but he has struggled to compete, with just eight top-10 finishes in 51 events.
He has had a difficult time playing with any kind of consistency. However, that was not the case in this tournament.
Tringale shot a steady 71 in the opening round and shot 70 in both the second and third round. Knowing that he was not making any major mistakes, Tringale played free and easy golf in the final round and shot a 66.
He finished in third place for the tournament, shooting a seven-under-par 277. The victory earned him a career-high $374,000.
Tringale hit 70.83 percent of his greens in regulation, that tied him for third in the tournament in that category. His accuracy gave him the opportunity to play the best golf of his pro career, and he made the most of it.