Ranking the Dallas Cowboys' Best Remaining Free-Agent Options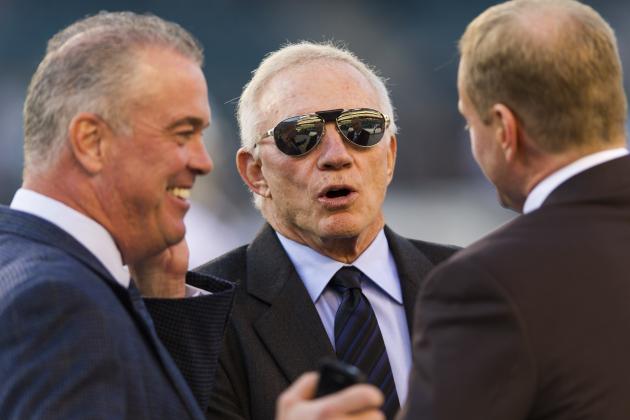 Howard Smith-USA TODAY Sports

The Dallas Cowboys are firmly stuck in park when it comes to assessing the current state of affairs in free agency. There will not be a repeat of 2012 when Jerry Jones aggressively pursued and reeled in cornerback Brandon Carr and a slew of other free agents.
But what exactly will the Cowboys do this year? It seems as though a monumental restructuring effort was completed, but it's still left the Cowboys $175,000 under the cap and with zero ability to sign a single free agent.
In the meantime, the Eagles and Giants appear to be making some headway in free agency, as well as other NFC foes such as the Falcons and Seahawks. But if the Cowboys want to make some moves in free agency in an attempt to fill holes and improve their team (which would be a novel idea), there is still time and there are still free agents.
It would be nice to see some finalization and a remedy to the Tony Romo contract situation. Why this wasn't resolved yet is still astonishing to me for two big reasons.
First, it was glaringly obvious that reducing his $16.8 million cap figure would be the biggest key to this offseason. Secondly, everybody knows that Romo isn't going anywhere so why play games and why delay the inevitable?
But the Romo contract isn't the only speed bump in this free-agency period, as Jerry bungled other moves as well. His delay in restructuring contracts was a clear sign that he had no intention of signing anybody, the lack of progress on a long-term Anthony Spencer deal for cap flexibility further crippled the offseason and failure to make a decision on Doug Free is the cherry on top.
So, where does all of this leave the Cowboys as we approach the completion of the first week of free agency? Simply put, looking for whatever is left of the free-agent pool that can be cheap and effective.
Not exactly the vibe I anticipated coming off of consecutive 8-8 seasons, but this is the state of affairs for the Dallas Cowboys. Let's take a look at the options.
Begin Slideshow

»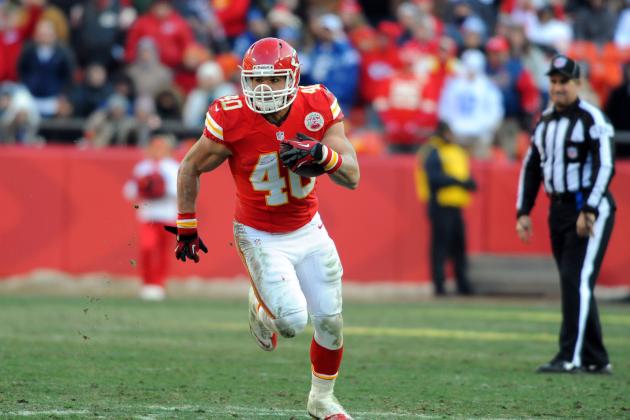 USA TODAY Sports

Hillis is a free agent I've discussed before, and I can't stress enough how much of a fit he would be in Dallas. You have the link to running backs coach Gary Brown, he's only 27 and he has something to prove. He would be a great insurance policy for DeMarco Murray and could provide the Cowboys offense with a new dimension as a powerful downhill runner.
It would be hard to envision Hillis getting the same money that Shonn Greene received from the Titans, so not only is he a fit roster-wise, but he could also be a steal cap-wise. The offensive line wasn't one of the Cowboys' strengths last season, but neither was their running game.
With a massive amount of attention being given to the Cowboys offensive line and its need for improvement, the running game needs to improve from its 31st overall ranking in 2012. If the Cowboys can run the ball effectively and consistently in 2013, wouldn't that help out Tony Romo and the offense?
Having DeMarco Murray healthy for an entire season is crucial, but adequately moving on from Felix Jones may be even more important.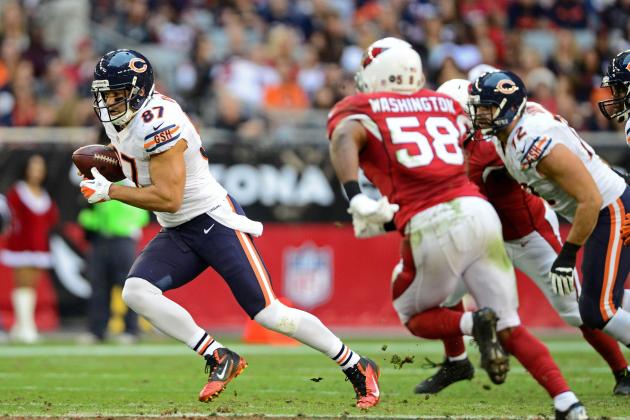 Mark J. Rebilas-USA TODAY Sports

Maybe the second time will be a charm for the Cowboys when it comes to Davis. They were interested in the 6'6", 267-pound tight end last year, but he elected to return to Chicago. With the departure of John Phillips to the Chargers, the Cowboys could use another veteran to add to the mix.
Davis finished the 2012 season with 19 catches for 229 yards and two touchdowns. Oddly enough, his best game was against Dallas, where he finished with three catches for 62 yards. One of those catches was of a circus nature where he was on the ground. In my estimation, it was fitting.
Davis has nice size, he can block, he has decent hands and would be a good option to go along with Jason Witten and James Hanna. It's hard to envision the Cowboys looking to the draft for a tight end, and going the UDFA route is getting a little old.
It's time to fill this need.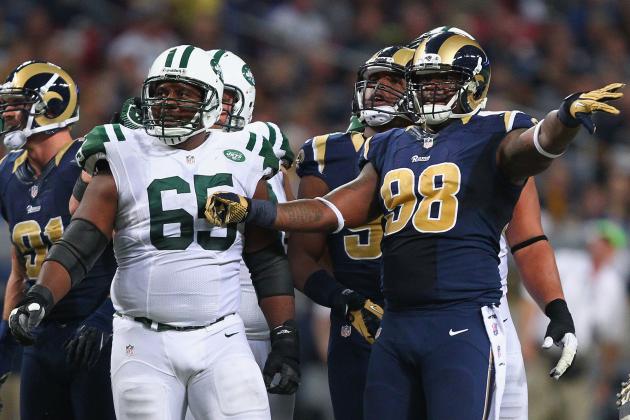 Dilip Vishwanat/Getty Images

I grouped these two offensive linemen targets together for similar but different reasons. Based on the current cap situation and the obvious connection to Bill Callahan, Brandon Moore could be an ideal guard target of the remaining offensive linemen.
He is 32 years old, but he's familiar with Callahan's scheme, he's durable and he could be a cheaper option than Winston, who is three years younger. Since entering the league in 2003, Moore has started in 142 of 144 games. To me, that's a lot of reps, it's a lot of experience and it's being in a lot of situations.
Right now, with the way the Cowboys need to operate in free agency combined with that type of experience, he could be a valuable commodity to buy for one to two years.
Winston is 29, he has great size at 6'7" and 302 pounds and he can play tackle or guard. Ideally, this could be a target for the Cowboys for both the short and long-term. The fact that Winston hasn't been snatched up yet is only good news for Dallas. And with each passing day, maybe his potential cap figure becomes manageable.
It's up to the Cowboys to make the first move with either of these players.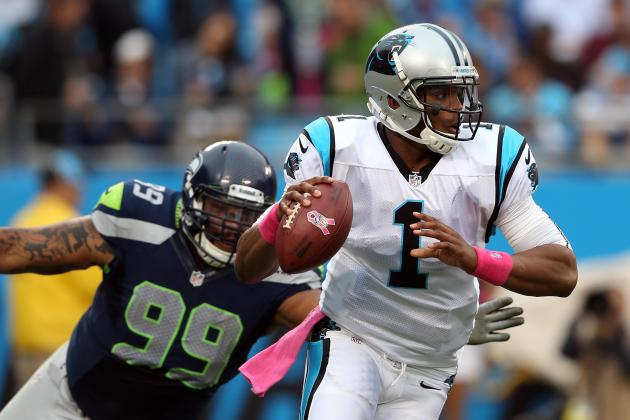 Streeter Lecka/Getty Images

Branch, who stands 6'6" and weighs 325 pounds, could be a long shot for the Cowboys, but he's a better player than, say, Mike Patterson. A player like Patterson is there for the taking, but in Monte Kiffin's scheme, Branch would be better and he's a more talented player.
But we all know what is plaguing the Cowboys right now, and that's cash flow. Branch is athletic for his size and he would not only fill a need for the Cowboys, but he would also stabilize the interior of this defensive line.
Branch has played in 78 games, he's recorded eight sacks and compiled 132 tackles. One of Branch's best attributes is providing pressure up the middle and attacking the gaps, which is imperative in a 4-3 alignment.
The question for the Cowboys is if Branch's price be right. From a talent standpoint, it's a great fit.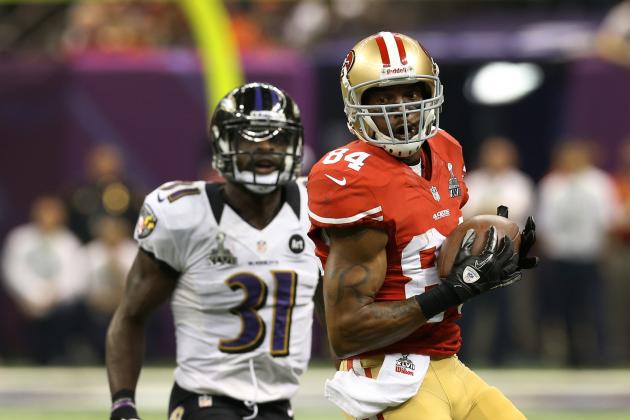 Mark J. Rebilas-USA TODAY Sports

I'm going out on a bit of a limb by targeting Pollard, but the free-agent safety pool is severely drying up. Pollard is a 28-year-old intimidator that finished 2012 with 98 tackles, two sacks and an interception. To get an idea of how some toughness can perhaps benefit the Cowboys, just watch his performance against the Patriots in the AFC championship game.
Pollard is a good tackler, he supports the run well and is aggressive when lined up at the line of scrimmage, and he holds his own in coverage. He may not be the ideal cover safety on a pure ability to cover, but he really packs a punch and is athletic.
Pollard made less than $2 million in 2012, and I don't think a dump truck from the Federal Reserve will be necessary to sign him. But if the Cowboys want to add a veteran safety to the mix at a cheaper price, then we are talking slim pickings.
Some other options could be Eric Smith, Charlie Peprah, Corey Lynch, Quintin Mikell and Michael Huff.