Marquette Golden Eagles' Blueprint to Win the 2013 NCAA Tournament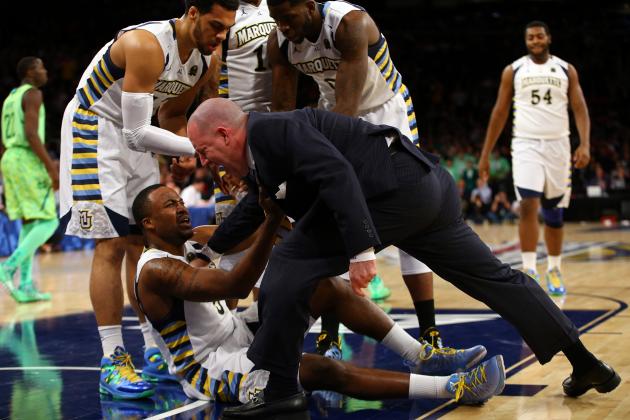 Al Bello/Getty Images

When the selection showed aired at 6 PM EST on Sunday, Marquette waited through over two regions before hearing their name called. It was worth the wait however, as the Golden Eagles received a number three seed, slightly higher than expected.
The Golden Eagles were seeded third a year ago as well, advancing to the Sweet Sixteen before bowing out to Florida. The East region is full of intriguing matchups, featuring the likes of Indiana, Miami, Syracuse, UNLV and Butler among others.
Marquette started the season with expectations to be a middle of the pack team, far from the co-Big East title that they shared with Georgetown and Louisville. Can the Golden Eagles continue to exceed those expectations and mark their place in NCAA Tournament history?
Begin Slideshow

»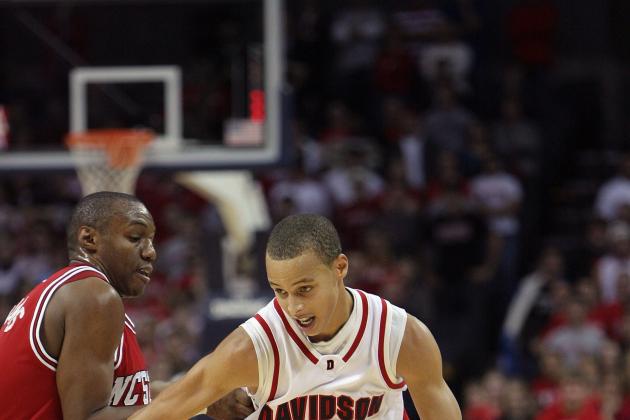 Streeter Lecka/Getty Images

Marquette opens their 2013 March Madness experience this Thursday against Davidson, a team that's no stranger to the NCAA Tournament. Just five seasons ago, Stephen Curry led the Wildcats to an Elite Eight appearance, just barely falling to Kansas.
Now this Davidson squad certainly isn't ranked as highly as that team, nor has the star power of Curry or point guard Jason Richards, but all it takes is one slip up and dreams of a national title come to a quick close.
Marquette will grind it out against any opponent, lacking a true superstar but presenting toughness needed to make a deep March run. Expect Davidson to hang around during the first half, but Marquette's depth to take a toll on the Wildcats in the latter half.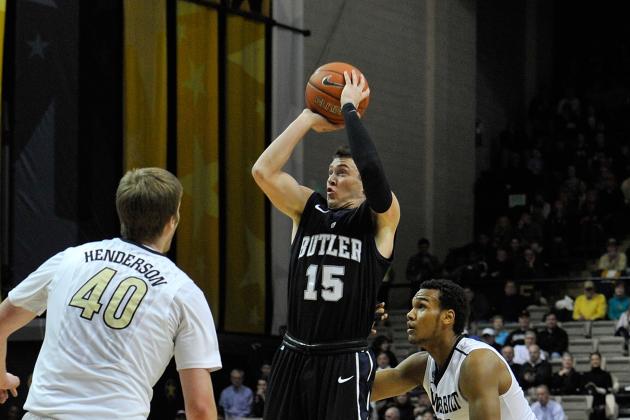 Frederick Breedon/Getty Images

Speaking of March Madness success, Butler and head coach Brad Stevens could very well be the Golden Eagles' opponent this Saturday. No team will ever overlook the Bulldogs again in March, thanks in large part to the Bulldogs' back-to-back surprise National Championship game appearances.
Back in November, Marquette and Butler met up in the opening round of the Maui Invitational. As you can see from this video footage, http://www.youtube.com/watch?v=FVlttvlkTJY, the Bulldogs won the contest 72-71 on Rotnei Clarke's buzzer-beating three-point heave that was perfectly defended by reserve point guard Derrick Wilson.
The Golden Eagles may love nothing more than to make Clarke's shot in Maui irrelevant for the time being by having the last laugh in determining who has a deeper March run. Neither Marquette or Butler are afraid to muddy it up and make this game a scrappy one.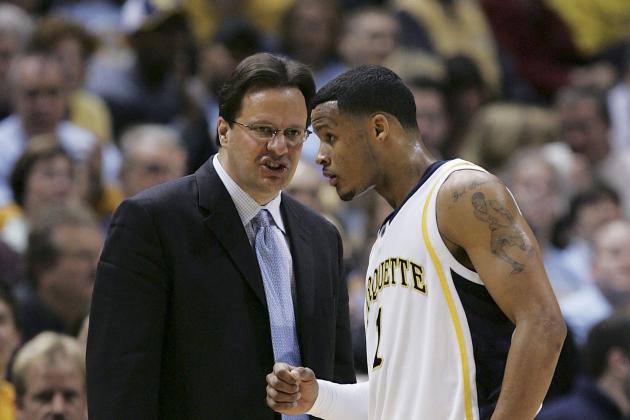 Jonathan Daniel/Getty Images

From 1999 to 2008, Crean held the helm in Milwaukee as head coach of the Golden Eagle program, compiling a 190-96 record. In Crean's nine seasons, Marquette was selected to five NCAA Tournaments, including a Final Four appearance in 2003 behind Dwyane Wade.
After Kelvin Sampson was dismissed as head coach of Indiana in 2008, Crean took the head coaching job at IU, where he endured three miserable seasons before a Sweet Sixteen appearance in 2012 and top-seed in this East region in 2013.
Crean's Hoosiers are hands down more talented than this Marquette group. What the Golden Eagles would have to do to defeat the Hoosiers is to look at the film from Wisconsin's two victories over Indiana this season. Like Wisconsin, Marquette would need to slow the game down, out tough the Hoosiers and use depth to their advantage.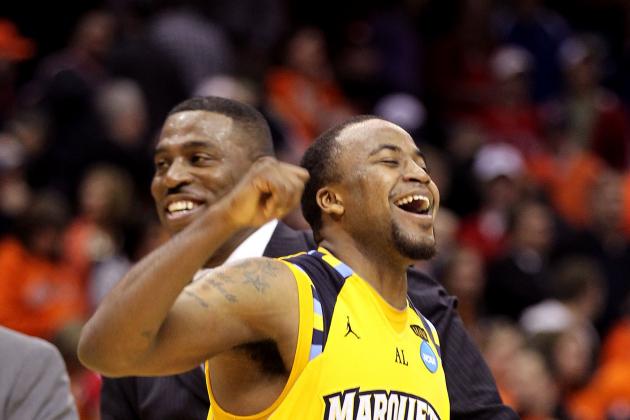 Andy Lyons/Getty Images

Indiana's toughest potential matchup before seeing Marquette in the Elite Eight would come against Syracuse in the Sweet Sixteen of this Washington D.C. region. Marquette has already knocked off the Orange this season, behind a career night from post player Davante Gardner.
Should Marquette get past Indiana/Syracuse they could see another team they've already knocked off in Big East play, this one being the Georgetown Hoyas, whom Buzz Williams' squad split their regular season matchups with in low-scoring affairs.
Playing a team that the Golden Eagles are already familiar with could help their chances, though the same could be said for their opponent. Regardless, if Williams' squad could beat these teams once I can certainly see them winning again in a one-and-done atmosphere.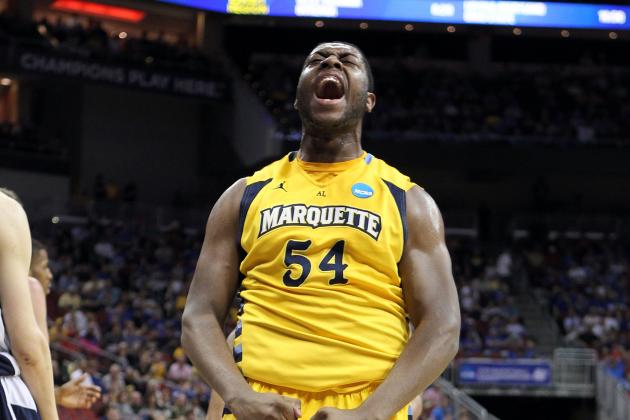 Andy Lyons/Getty Images

Marquette is not the best team in college basketball this season. They are not the most talented group of the 68 team field. They do however play extremely well as a unit, are well-coached, well-disciplined and have a star by committee team, with a different play stepping up each game.
When UCONN won the NCAA Tournament in 2011, they were not the best team either. They were however unblemished when it came to tournament play, despite only faring 9-9 in Big East play that winter.
The brackets lined up in UCONN's favor that March and like Marquette they were a three seed coming out of the Big East Conference. Connecticut faced teams seeded 14, 6, 2, 5, 4 and 8 that March Madness. In a field that lacks a true dominant team, who's to think that a repeat of 2011 isn't possible?
Buzz Williams will have Marquette ready to play each night, behind seniors Chris Otule, Junior Cadougan and Trent Lockett, alongside leading scorers Vander Blue, Davante Gardner and Jamil Wilson. Throw in some Juan Anderson, Todd Mayo, Steve Taylor Jr. and Derrick Wilson into the mix and the Golden Eagles could hang around all the way this March.