5 Players Building the Most Momentum as 2013 Masters Approaches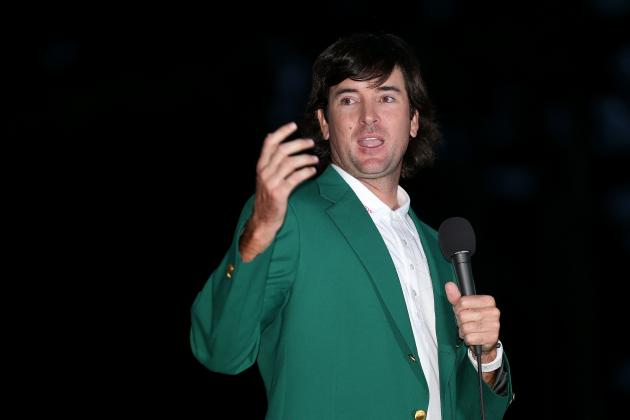 Andrew Redington/Getty Images
The green jacket, like the one Bubba Watson won last year, will require a red-hot player at Augusta National.
In addition to long, accurate driving, precise iron play and steely nerves on the devilish Augusta National Golf Club greens, players who are going to contend for that coveted green jacket will need to come into Masters week on something of a roll.
Momentum is a fickle entity, but the player who comes in at near top form has at least a chance to win. Struggling players won't find their games during that first week of April.
Here's a list of five players who appear to have momentum on their sides as the Masters gets ever closer.
Begin Slideshow

»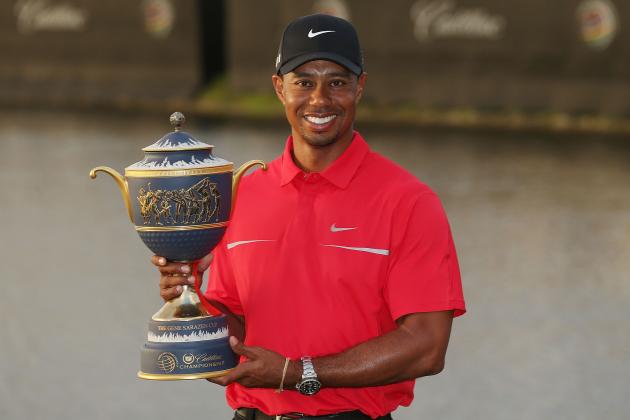 Warren Little/Getty Images
Tiger Woods has plenty of these. The question is can he get another green jacket.
Two wins already in the 2013 season would seem to indicate Tiger Woods is back.
Let's make something clear: Tiger Woods will never be "back" to what he was in 2000.
When "Woods" and "back" are in the same sentence, it should be in the sense that Woods is back to being a premier player and a force every time he tees it up.
The difference? It's no longer a certainty that when he gets the lead, he's a lock to finish.
In his first and fourth starts this season, he won.
The middle two outings weren't quite as successful with a pair of 30-ish finishes.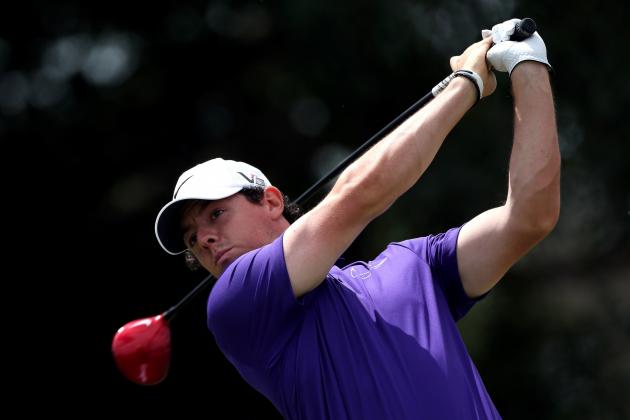 Warren Little/Getty Images
Rory McIlroy unleashes a long, straight drive at Doral.
His statistics and his play and behavior until the last round-and-a-half of the WGC-Cadillac Championships might lead you to believe this pick is a bit of a stretch.
Rory McIlroy looked like anything but the No. 1 player in the world until he hit the Blue Monster at Doral.
He was 10 under par in the last 27 holes, including a 65 on Sunday that included an eagle and five birdies.
He raised eyebrows by playing so little at the beginning of the season, but if Doral was any indication, he's headed back to form.
We'll know for sure when he plays at Houston the week before the Masters, but I'm betting on him.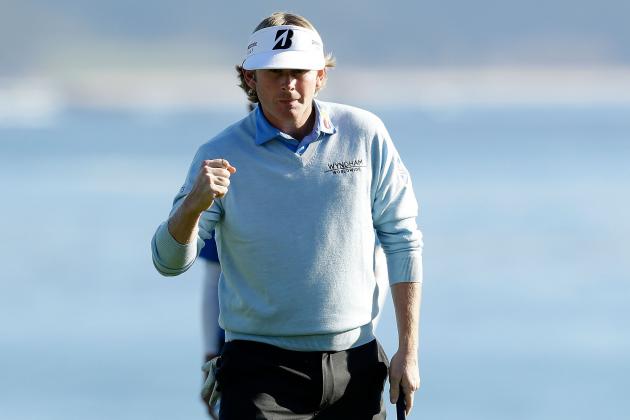 Ezra Shaw/Getty Images
Brandt Snedeker was making everything he looked at before injuring his ribs.
Brandt Snedeker hasn't played in over a month, allowing bruised ribs to heal.
Prior to that, he was the hottest player on the planet, having recorded a first, second, tie for second and third in four starts.
With his putting skills and the rest of his game having matured, Snedeker has become a hot pick for Augusta National.
This guy has what it takes to win his first major, assuming he'll be back firing on all cylinders in early April.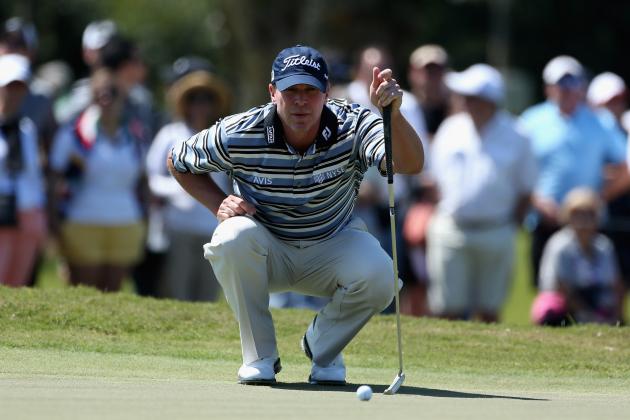 Warren Little/Getty Images
Steve Stricker staring down another birdie putt.
This semi-retirement stuff is really agreeing with Steve Stricker.
He's played three times in 2013 and has three top-five finishes.
He's putting the ball really well again.
He's second and third in the putting from 5-15 and 10-15 feet statistics.
Hopefully, his game and momentum will continue, and he'll be able to do better than his Masters-best finish of tie for sixth.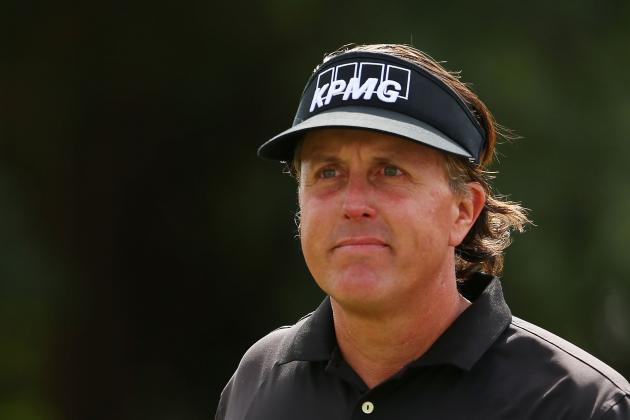 Mike Ehrmann/Getty Images
Does Phil Mickelson see another Masters green jacket in his future?
Trying to make sense of a Phil Mickelson stretch of golf is like trying to herd cats.
Just when you feel you have a handle on the situation, you find out you really don't.
Like far too many of his tee shots, his first five events have been all over the place. He has more finishes in the 30s and above than top 10s.
After tearing up the TPC of Scottsdale to win going away, he went tie for 60th and tie for 21st.
And then he comes back with a third at Doral.
Who knows what that means in terms of the Masters, but the man has immense talent and could be dangerous.