Grading the Pittsburgh Steelers' First Week of Free Agency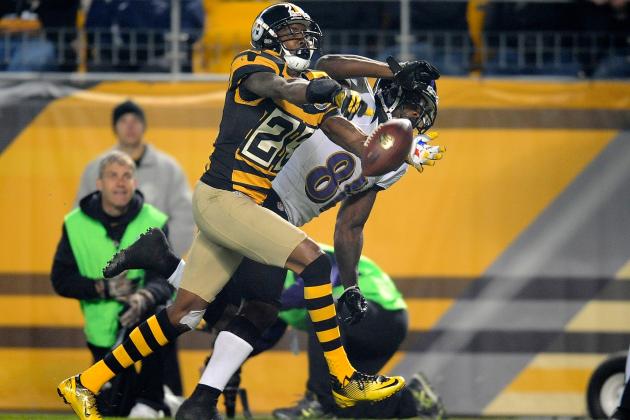 Joe Sargent/Getty Images

The Pittsburgh Steelers have had a somewhat eventful offseason, mostly due to players they have lost either from releasing them or to free agency.
To this point, the Steelers have either cut or lost seven players, with one more possibly looming in restricted free agent WR Emmanuel Sanders.
Here, I'll grade each decision the Steelers have made during the first week of free agency and then give an overall grade at the end of the article.
Free-agent information from this espn.com page.
Begin Slideshow

»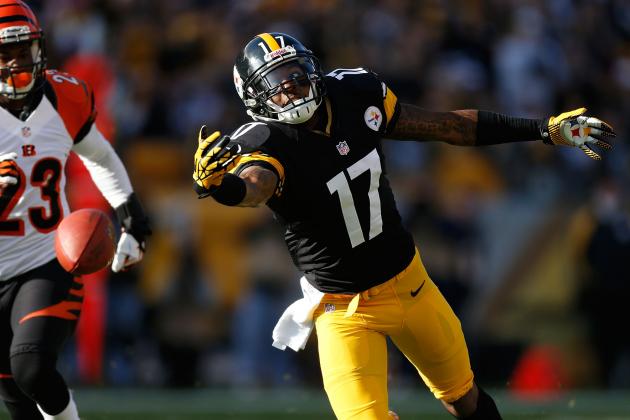 Gregory Shamus/Getty Images

Unrestricted Free Agent – Miami Dolphins
It was widely known that there was little chance the Steelers were going to re-sign Mike Wallace, especially considering all the teams with a ton of cap space this offseason.
The Steelers had already made their decision by giving Antonio Brown a contract extension last offseason when Wallace declined their offer.
With the amount of money that Wallace got from the Dolphins, this was a no-brainer move to allow him to leave.
Grade: A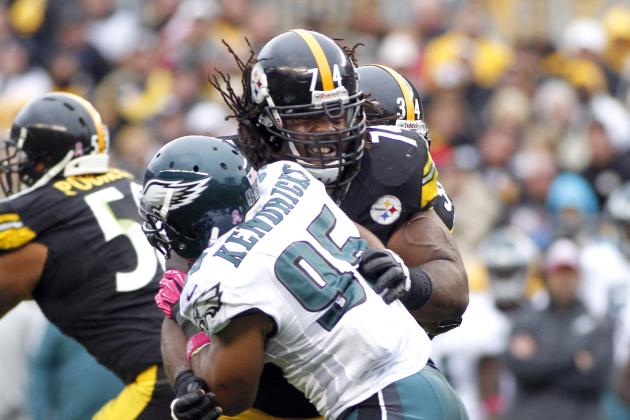 Justin K. Aller/Getty Images

Cut – New York Jets
In hindsight, the contract the Steelers gave Willie Colon a couple seasons ago may be one of the worst investments they've made in a while.
Colon has ended up on injured reserve the last three seasons and his contract finally became too much of a burden for the team to deal with.
After the team re-signed Ramon Foster, there was little question that this move was going to be made and the team can now use the cap space saved to sign players from this year's draft class.
Grade: A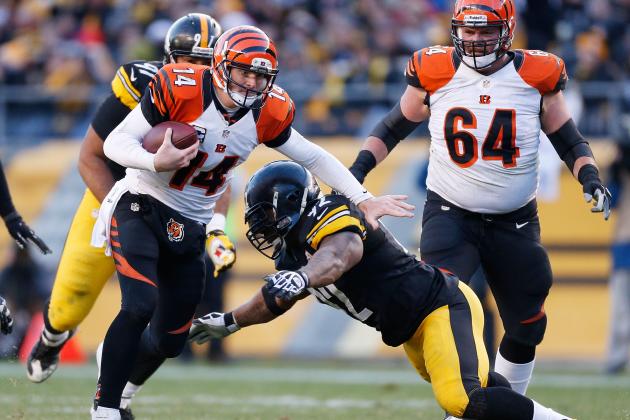 Gregory Shamus/Getty Images

Cut – Unsigned
Ever since the 2012 season ended, there was speculation that James Harrison could be cut because of the Steelers' salary cap situation.
Even though the two sides tried to come to an agreement, the team was forced to let the veteran go, which leaves Jason Worilds as the incumbent starter at OLB.
The move needed to be done, although the team will miss his presence on the field and will now hope someone can step up and help the pass rush that has been struggling.
Grade: B+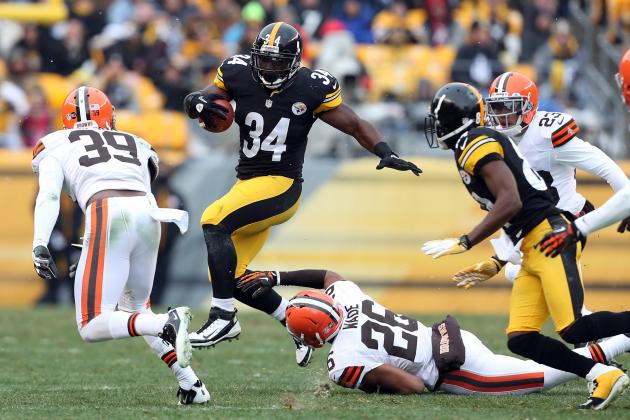 Karl Walter/Getty Images

Unrestricted Free Agent – Arizona Cardinals
Another move that was long expected, the Steelers made little attempt to keep former first-round pick Rashard Mendenhall from signing elsewhere.
Mendenhall had two really good seasons for the Steelers; however, ever since fumbling in the Super Bowl loss to the Packers, his career has gone south.
Although Mendenhall was the most talented running back on the roster, this was definitely the right move for the Steelers.
Grade: A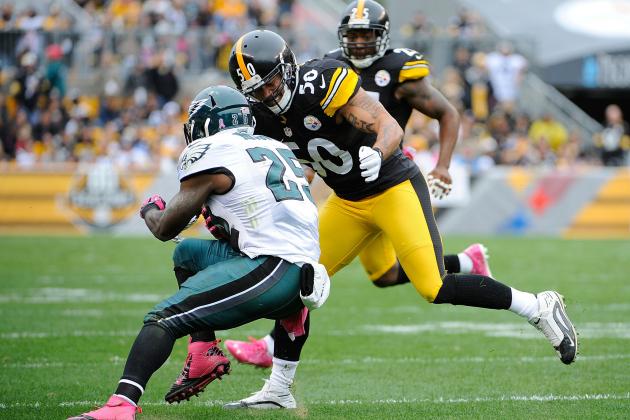 Joe Sargent/Getty Images

Unrestricted Free Agent – Re-signed
Before re-signing Larry Foote, the Steelers only ILBs on the roster were Lawrence Timmons, Sean Spence, Marshall McFadden and Brian Rolle.
Even though a lot of fans have been high on Rolle as a potential heir on the inside, the Steelers needed to bring back Foote for at least one more season.
Although I don't think he will last the entirety of his new three-year contract, Foote can help groom an eventual starter, whether it's Rolle or someone the team brings in through the draft.
Grade: A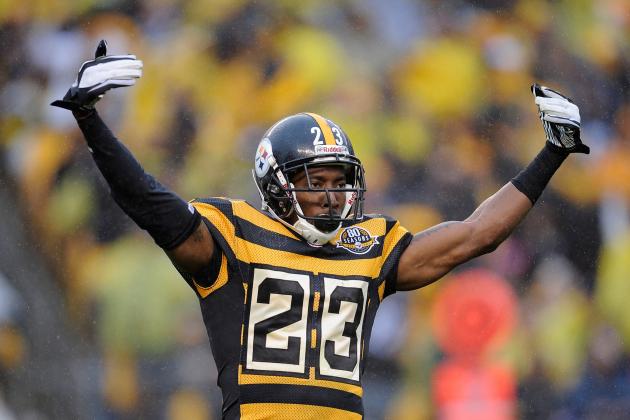 Joe Sargent/Getty Images

Unrestricted Free Agent – New Orleans Saints
Keenan Lewis was thought to be the Steelers' top priority going into the offseason, and most thought that ultimately he would be back with the team.
Not only did Lewis sign elsewhere, but according to this report, the Steelers never even attempted to offer him a contract.
Being outbid by another team would have been understandable, but Lewis' contract was pretty cheap and just not trying seems unacceptable, in my opinion.
No matter how high the team is on Cortez Allen (as well am I), Ike Taylor is only going to be around for, at the most, two more seasons.
Are we to believe William Gay is the answer next to Allen when Taylor leaves?
Grade: D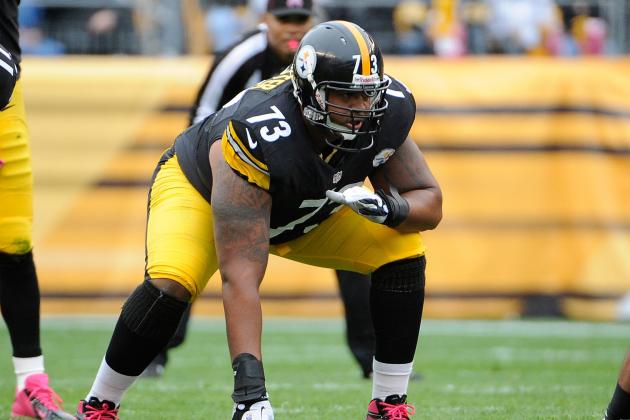 Joe Sargent/Getty Images

Unrestricted Free Agent – Re-signed
Honestly, I was pretty surprised that Ramon Foster didn't try and get more money from another team and ended up re-signing with the Steelers.
Foster has been one of the more reliable and versatile offensive linemen for the Steelers and he was one of two—the other being Max Starks—to play in every game last season.
Although the signing of Foster doesn't totally preclude the team from drafting a guard in the first round, Foster gives the line some stability and the ability to jump out to tackle if needed.
Grade: B+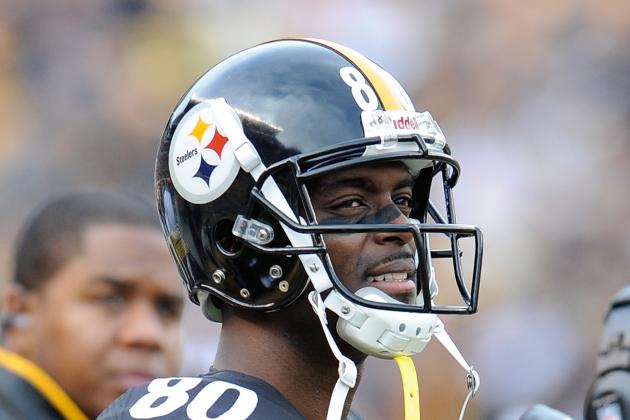 Joe Sargent/Getty Images

Unrestricted Free Agent – Re-signed
There was a lot of hype surrounding the signing of Plaxico Burress during the 2012 season and the embattled receiver managed one lone touchdown on the year as a Steeler.
Burress would be the third or fourth receiver, at best, and his spot on the roster isn't even a guarantee at this point.
Not that the signing really cost the Steelers much in terms of money, but I don't really get bringing back the guy when he showed so little potential last season.
Grade: C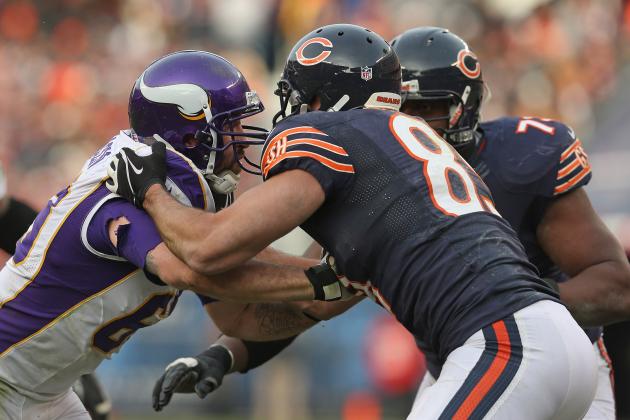 Jonathan Daniel/Getty Images

Free-Agent Signing – Former Team: Chicago Bears
When I saw that the Steelers had re-signed Matt Spaeth, I thought it was one of those moves that was more of a step backward than anything.
Even though I hear about how talented of a blocker Spaeth was with the Bears, I don't remember him being that special in that department in his first stint with the Steelers.
If Spaeth can contribute as a blocker, then I guess it will turn out to be a decent signing, but otherwise, he is just another retread player that wasn't good enough to be re-signed the first time by the team.
Grade: B-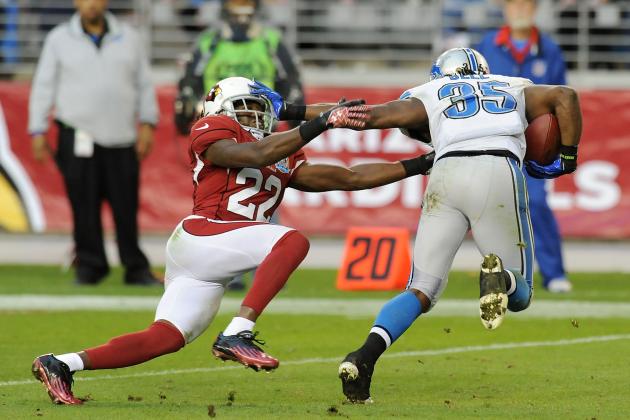 Norm Hall/Getty Images

Free-Agent Signing – Former Team: Arizona Cardinals
I remember being ecstatic that William Gay had signed with the Cardinals last offseason because I was tired of seeing him get burned by anyone wearing an opposing jersey.
This signing is worse in my opinion because it was apparently made with the intent to make no attempt to re-sign Keenan Lewis.
Gay is a better nickel corner than outside guy, but even in the slot, he was abused more times than not, so here's hoping he proves me completely wrong this season.
Grade: C+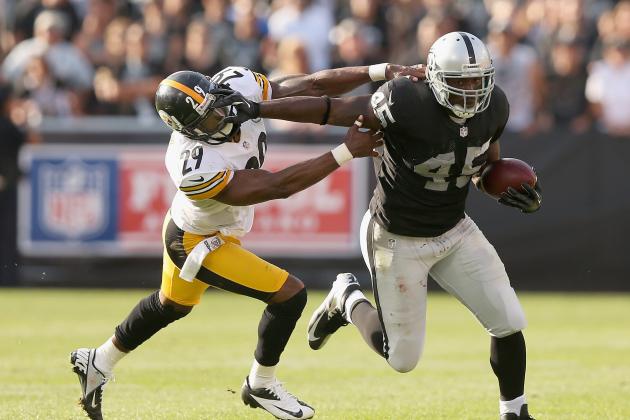 Ezra Shaw/Getty Images

Unrestricted Free Agent – New York Giants
Throughout his career, Ryan Mundy has been a very solid backup safety that was capable of being a spot starter if Ryan Clark or Troy Polamalu were hurt.
Then Mundy bit on the now infamous overtime play against the Denver Broncos in the playoffs and never seemed to recover from that.
Mundy had a pretty bad 2012 season in coverage and on special teams and I wasn't surprised at all to see the Steelers make little attempt to re-sign him.
Grade: A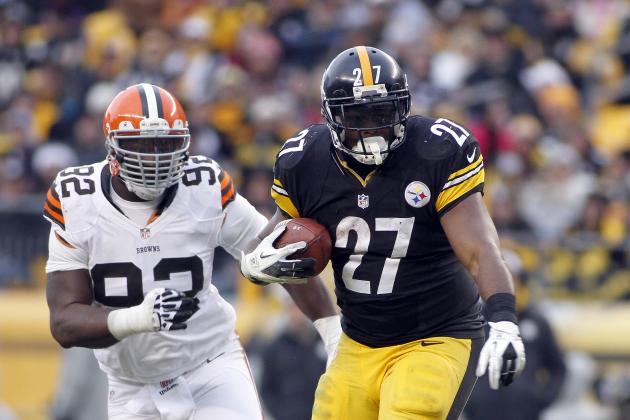 Justin K. Aller/Getty Images

Restricted Free Agent – Tender Signed
Jonathan Dwyer is the only player the Steelers tendered to sign his restricted offer. At this point, it proves that he wants to be the starting running back for this team.
Although the running game struggled this season, for the most part, I was impressed with what I saw from Dwyer and I think he could be the starter.
Unless the team drafts a guy early in the draft, the starting job should be Dwyer's to lose, and let's hope the running game vastly improves in 2013.
Grade: A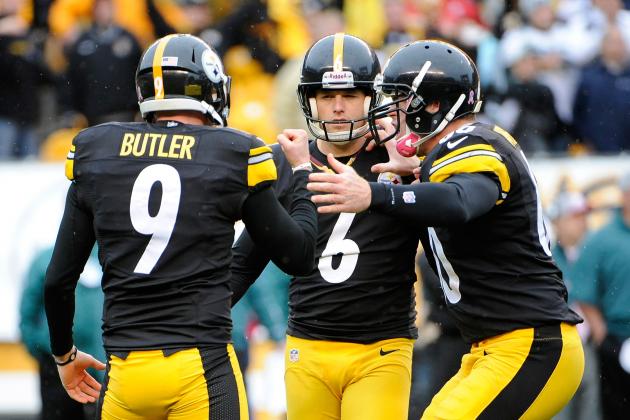 Joe Sargent/Getty Images

Unrestricted Free Agent – Re-signed
Long snapper isn't a glamorous position and no one even knows that the guy exists until he makes a mistake on the field.
That being said, Greg Warren has been solid for the Steelers in his career, and it was no surprise the team brought him back again.
Grade: A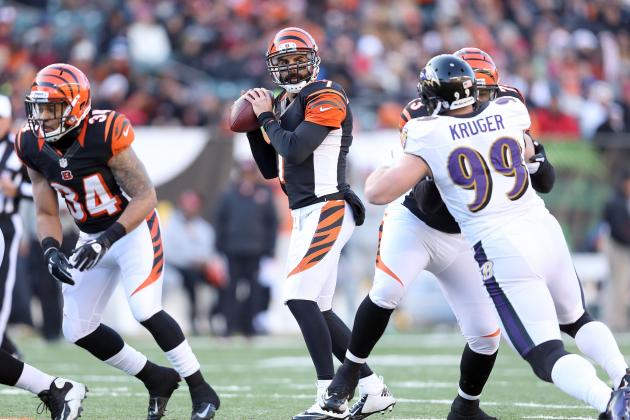 Andy Lyons/Getty Images

Free-Agent Signing – Former Team: Cincinnati Bengals
When the Steelers lost Ben Roethlisberger for three games in 2012, Byron Leftwich and Charlie Batch both looked to struggle to throw the ball more than five yards downfield.
The Steelers knew they had to get a legitimate backup quarterback for Ben, and Bruce Gradkowski would be able to start if needed.
Gradkowski has bounced around a bit in the NFL and now the Steelers have someone they can actually rely on to make throws if Ben should go down this season.
Grade: A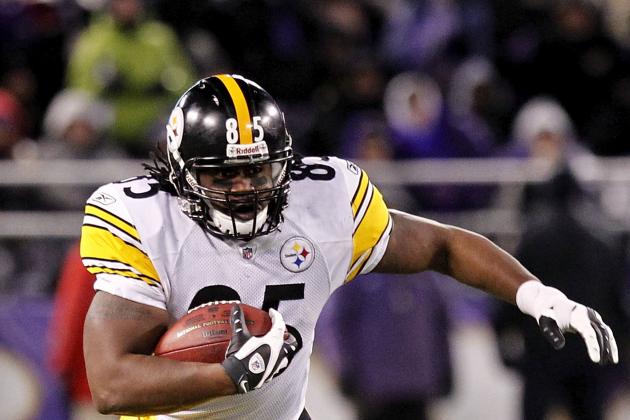 Geoff Burke/Getty Images

Unrestricted Free Agent – Re-signed
David Johnson was in a heated competition last offseason with current FB Will Johnson until he blew out his knee and missed the entire year.
With Heath Miller a question mark to start the season, Johnson gives the Steelers a cheap option who provides depth at the position.
Grade: B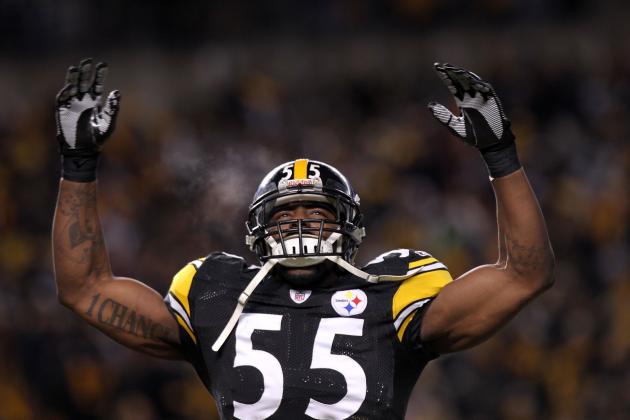 Nick Laham/Getty Images

Restricted Free Agent – Not Tendered
It was a slight surprise that the Steelers did not tender a restricted offer to linebacker Stevenson Sylvester, especially considering the depth issues on the inside.
Sylvester has always been thought to be the heir apparent on the inside but has never been given the shot to actually play defense.
At this point, it must just mean the team was done waiting for Sylvester to develop and decided to give Brian Rolle a try instead.
Grade: B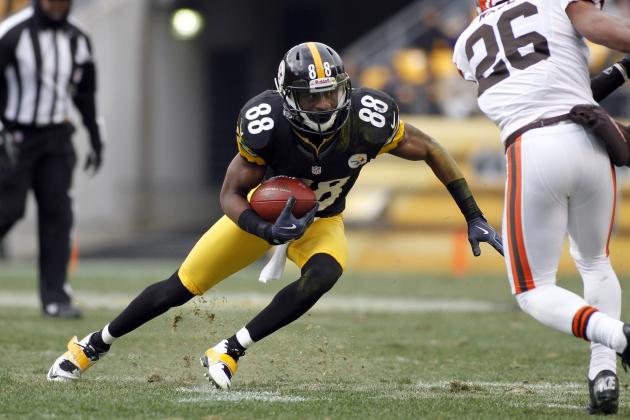 Justin K. Aller/Getty Images

I know I've given the team a lot of A grades throughout this article; however, the big one was Keenan Lewis.
Just because keeping a guy like Ramon Foster or picking up Bruce Gradkowski were really good moves, they don't mean as much as the loss of a young starting cornerback.
The loss of Lewis drops my overall grade by itself because other than that one move, the Steelers have had a decent offseason.
Every other move was either expected (cutting Willie Colon) or insignificant (re-signing Plaxico Burress), and Lewis should have been the top priority.
While none of this has anything to do with how I feel the team is going to actually perform in 2013, I have the Steelers' grade for the first week of free agency at a B.
Grade: B