LIU-Brooklyn Basketball: Why the Blackbirds Will Bust Your 2013 NCAA Bracket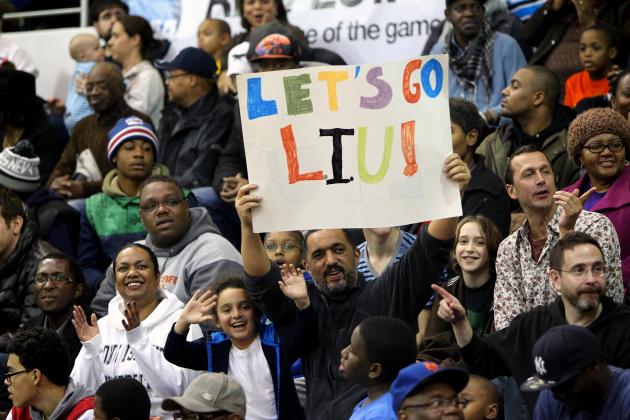 Nicole Sweet-USA TODAY Sports

A little private school located in Brooklyn, New York that goes by the name of LIU-Brooklyn is going to ruin March madness for everybody. The Blackbirds only won 20 games during the regular season yet somehow were able to get hot and win the Northeast Conference. Now they are going to become that surprise team in the tournament and make a run, destroying your 2013 NCAA bracket in the process.
This is a team that is going to be overlooked when millions across the country fill out their brackets. However, everybody should have learned from years past that you never take anything for granted. Every team has strengths, and it only takes 40 minutes of terrific play for the next historic upset in NCAA tournament history to take place.
LIU-Brooklyn has a lot of things that you should be looking for in a potential Cinderella. If you dig deep enough, you will realize that it may not be that foolish to have the Blackbirds advancing past the first round.
We see little guys make runs all of the time in the tournament. This year it will be the LIU-Brooklyn Blackbirds.
Don't say I didn't try to warn you.
Begin Slideshow

»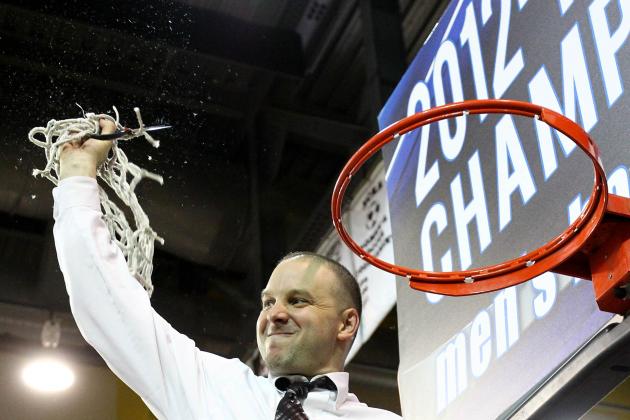 Nicole Sweet-USA TODAY Sports

Before we dive into the meat of why the Blackbirds are going to ruin your bracket before the tournament even starts, it is important to remember that it is March. That means that along with the absurd weather changes and being reminded to finish your taxes, this is the month where anything and everything happens on the basketball court.
This is the time of year when teams such as LIU Brooklyn gain super powers and end up playing better than they actually are. It doesn't matter what little number is next to a team's name, the month of March makes all of that stuff irrelevant, giving the little guy a fighting chance more than ever.
As if that weren't enough, it seems that this season is a little bit wackier than seasons in the past. We have seen Michigan lose to Penn State, Duke get upset by Maryland twice and Kansas lose three games in a row.
This has been the year where amazing has happened over and over. Now that March madness is here, the potential for that small school up north to shock the world increases that much more.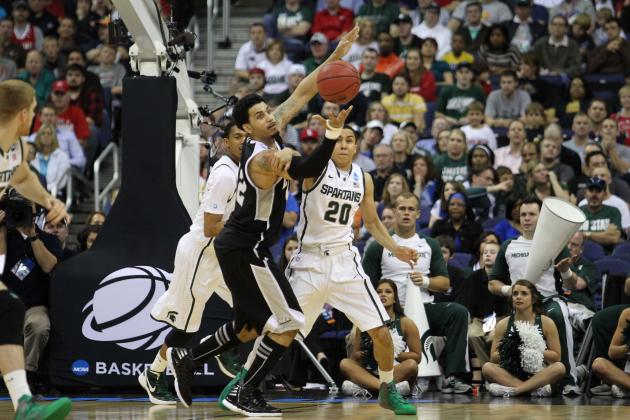 Greg Bartram-USA TODAY Sports

When looking for that one sleeper team that is capable of busting your bracket, you want to lean towards the teams that are experienced. Give me the teams filled with veteran players; I want the guys with NCAA tournament playing time under their belts. Those are the squads that won't be rattled once the ball tips up, and they give you a solid chance of actually pulling off the impossible.
This will be the Blackbirds' third straight NCAA appearance. And while they didn't win a game in either of those two previous trips, they did pick up valuable learning experience against powerhouses in Michigan State and North Carolina.
As for the actual team itself, Jamal Olasewere, C.J. Garner, Brandon Thompson and Booker Hucks, the key players who make up the roster, are all seniors. Jason Brickman is the other valuable guard who averages major minutes, and he is a junior. With these upperclassmen leading the way, this is a team that has seen it all and won't get shy when the arena starts to fill up. It also helps knowing that they have all played in big tournament games before.
We can talk about the wide margin in skill all day, but leadership and experience is something that can't be made up or coached. With a veteran group to lean on, you have to like this team's chances to shock the college basketball world.
Jason Szenes/Getty Images

Along with experience, you want to lean on the teams that are used to overcoming adversity.
Let's be honest, if LIU is going to make a run or even win a single game in this tournament, it will have to remain confident and not fold under pressure. The players must be able to rise after trailing in the game, to remain focused and not panic when things get out of hand.
The only way to remain calm and resilient is having experienced difficult situations in the past. The Blackbirds have done that in this magical season.
With the coaching change of Jack Perri replacing Jim Ferry, the odds were stacked against this team from the beginning. Then you add the fact that one of the best players on the team, Julian Boyd, tore his ACL after just eight games. If that wasn't enough, LIU started the season with four straight losses and then had another losing streak of six games in the middle of the season.
This is a team that could have easily packed it in and tried again next year. Instead, the players all dug deep and found a way to get the job done, securing a chance to be in this position. This is a team that won't back down from its opponent and is used to being the underdog. That alone makes it a dangerous team when the tournament tips off.
While the rest of college basketball is slowing down and lucky to score 25 points in a single half, LIU is quicker than ever and scoring at a breakneck pace.
The 79.5 points per game is good for fifth in the country. The effective field goal percentage of 54.9 is 12th in all of college basketball. And if you thought the Blackbirds scored a lot of points in the first half, you haven't seen anything yet, as the 43 points scored on average in the second half is the best of any team this season.
This team can simply fill it up and shoots a high percentage, which makes things that much scarier for the opponent. There are plenty of guys on this team who can score 10 or more points at the drop of a hat. Two starters, C.J. Garner and Jason Brickman, are shooting at least 45 percent from beyond the arc.
LIU has scored at least 91 points in the last four games and shot well above 60 percent in two of those contests.
The NCAA tournament is always tricky because of the contrast in styles, and it can be difficult for an opponent to adjust. Well, in today's game when teams are struggling to put the ball in the hoop, LIU is changing the scoreboard at a record pace. If the hot shooting can continue, there may not just be upsets taking place, but teams could be getting run out of the gym if they aren't careful.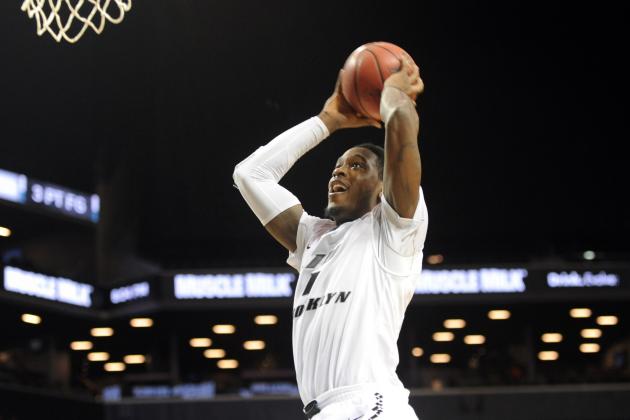 USA TODAY Sports

Whether it was Anthony Davis, Carmelo Anthony or Kemba Walker, runs are often created by teams that have that one player capable of taking over a ball game. He is usually a hustle player who not only has a potential future at the next level but is incredibly talented and not the type of guy ready to let his team go out with a loss.
For LIU, that player happens to be Jamal Olasewere.
The star of the team, he has increased his scoring average each season in his career and is currently averaging 18.9 points per game. He also leads the team with 8.5 rebounds, 1.5 steals, and he is shooting an impressive 51 percent from the field.
Olasewere is that active player on both ends of the floor. He crashes the boards, defends well, and he provides great energy to the rest of his teammates. At 6'7", you would like to see him develop a more consistent jump shot, but that may be just about the only thing holding him back from being a sleeper in the upcoming NBA draft.
The kid has a lot of things to like, and he is more than capable of carrying this team to a victory or two in the tournament.
NBA scouts should be paying attention, and you should as well. After all, Olasewere is one of the main reasons you will have to throw your bracket in the garbage soon enough.