Six Nations 2013: Team of the Tournament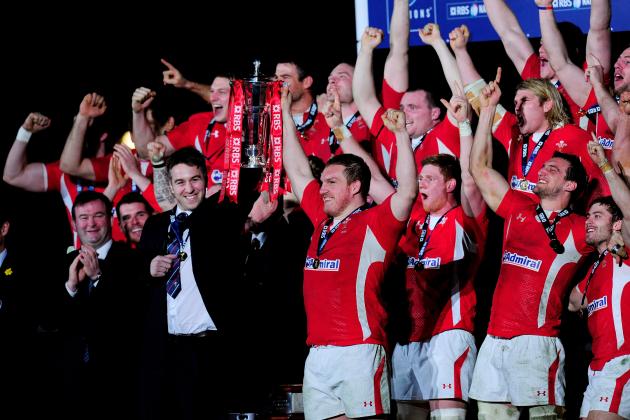 Stu Forster/Getty Images

The 2013 Six Nations is done and dusted after seven weekends that sum up the good, the bad and the ugly of European rugby.
Sometimes it was exhilarating, sometimes it was downright awful but it was always immensely physical and hugely intense.
Every team had its fair share of high and lows, and there was a host of players who stood out in every position.
Here are my picks for the Team of the Tournament.
Begin Slideshow

»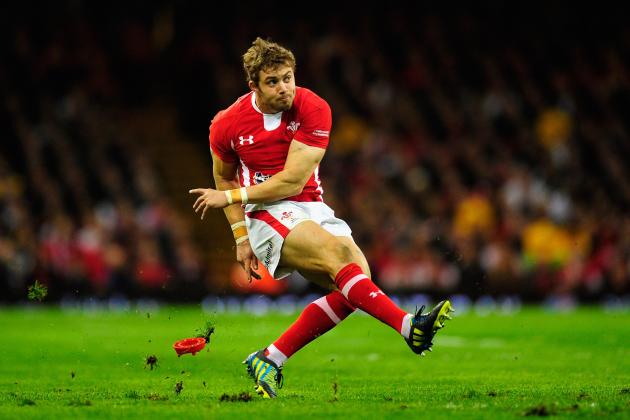 Stu Forster/Getty Images

Since he claimed the jersey during the 2011 World Cup, Halfpenny has hardly put a foot wrong, being consistently good in a very inconsistent Welsh side.
His goal-kicking is a benefit but he would be be a key cog of this side even without it.
He is brave and secure under the high ball, a rock in defence, and a serious attacking threat in both broken play and hitting the line from fullback.
He didn't have the highlight-reel runs of Stuart Hogg or the individual masterpiece that Alex Goode had against Ireland but his level of performance hardly dropped across the five matchdays.
A contender for Player of the Championship.
Honorable Mention: Stuart Hogg
Managed to avoid the dreaded second-season syndrome by playing some breathtaking counterattacking rugby. The missed tackles are an issue, as is the inconsistent fielding.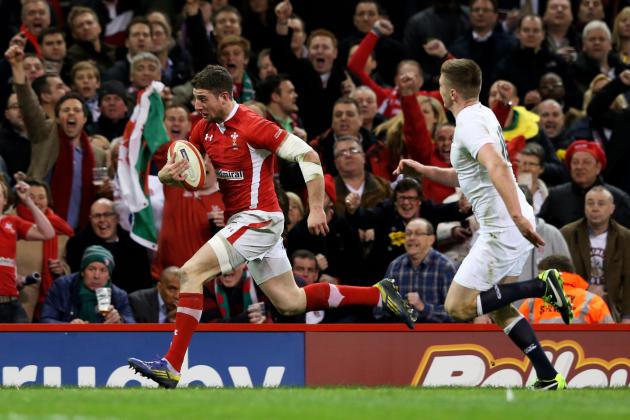 Alex Livesey/Getty Images

Four tries in five games, including the two that sealed back-to-back championships for the Welsh, Cuthbert is an obvious choice.
At 6'6" and 108 kgs, he is a serious unit to take down before you consider the pace of the man. He may lack the acceleration of some wingers, but once he gets going he is very difficult to stop.
He is also beginning to show a real rugby brain, cutting in off his wing and running great lines to score against both Italy and Ireland.
It was fitting that he was the man to seal the championship, as it was his try that sparked the Welsh revival in the opening-day defeat to Wales.
Honorable Mention: Sean Maitland
Brought a real touch of class to the Scottish back line. Superb defensively and plays the game with great intelligence.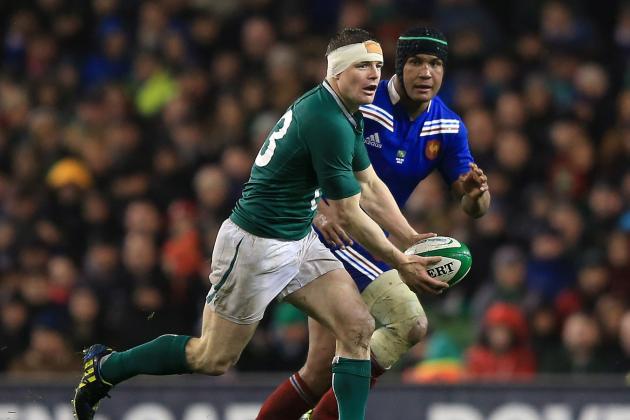 Richard Heathcote/Getty Images

Is it the end of the road for one of the greatest players to grace the championship? Only time will tell. If it is, then it was a fitting sending off, save for a final-day sin-binning.
The searing breaks are a thing of the past, but the first few yards of pace are in the brain and O'Driscoll still has the eye for a gap.
He may not have the speed to go through it but he is more than capable of sending others away, as shown by his incredible pass to Simon Zebo against Wales.
His defence is sure as ever, as is his ability to win turnover ball in midfield. He is brave to a fault and tried to drag his young teammates through a torrid campaign.
Honorable mention: Wesley Fofana
If only for the incredible try against England. A classic French centre who seems to glide across the pitch. If only Saint-Andre picked players to get the best out of him.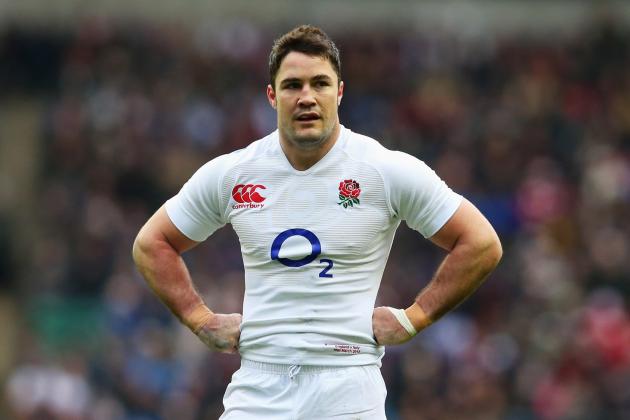 Julian Finney/Getty Images

He's not the most talented player to ever play the game, nor he will win many accolades in his career, but Barritt is very, very good at doing the simple things.
He tackles anything that comes down his channel, carries mountains of slow ball and has even begun to offload in the tackle.
He won't tear down any trees offensively, but there are few more hardworking players in the game.
His intelligent defence played a key part in England's victory in Dublin.
Honorable mention: Jamie Roberts
Struggled with form early on but never shied away from putting his body on the line. The fact he made it through the tournament unscathed is a good sign for the Lions.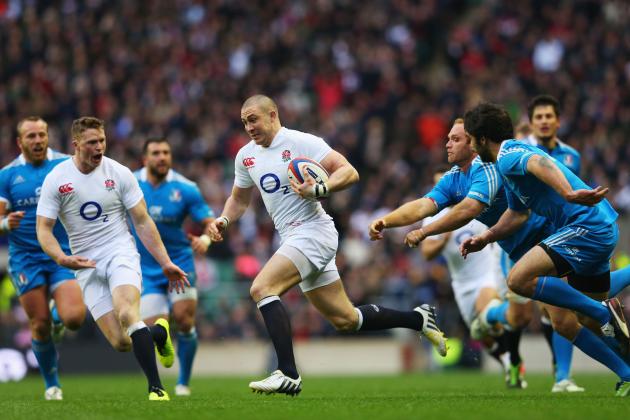 Julian Finney/Getty Images

In a back line that struggled offensively, Brown was a real bright spark, totally dwarfing the input of the more heralded Chris Ashton.
He might not have the pace or power of the modern winger, but he reminds me of Cory Jane in that he runs great lines and uses the ball with great intelligence.
As a converted full-back, his positioning is excellent when covering kicks, giving him the time and space to counter.
He will be disappointed that both Welsh tries came down his wing, but there was little he could do for either.
Honorable mention: George North
Very unlucky to miss out after another strong, if not spectacular campaign. He is a threat any time he gets the ball in space and showed no lack of skill when touching down against France.
Shaun Botterill/Getty Images

2013 was hardly a banner year for fly halves but Owen Farrell rose above the mess to be the one standout No. 10 of the campaign.
His kicking was as sure as ever, while he showed his rugby league pedigree with some brave defense and began to show some signs of an expansive attacking game.
If he can get his back line moving on a regular basis, he will be a huge presence in the game for years to come. At just 21 years of age, he has the world at his feet and is already the heartbeat of the side.
He has shown a bit of an edge over the course of the championship, getting drawn into needless confrontation. Hopefully he will remove this from his game.
Honorable Mention: Dan Biggar
If only for his display in the championship decider. It has taken him a long time to grow into International rugby, but he is showing signs that he may be ready.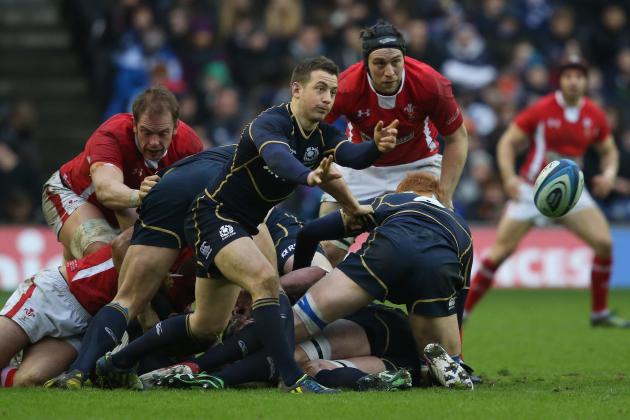 David Rogers/Getty Images

Having being forced to play out of position for years, he finally got the chance to claim the No. 9 shirt as his own.
He offers little threat around the base and is a defensive liability, but playing behind a strong pack he has done a fine job of marshaling the back line outside him.
His kicking off the tee was a huge reason Scotland ended the season with an impressive three wins from five.
The inconsistent Ruaridh Jackson and Duncan Weir forced him to take control of the clearance kicks, and his placement was superb.
Honorable mention: Ben Youngs
Has finally began to mature as a player, eliminating the petulant side of his game. There were none of the searing breaks, but his passing was smooth and crisp.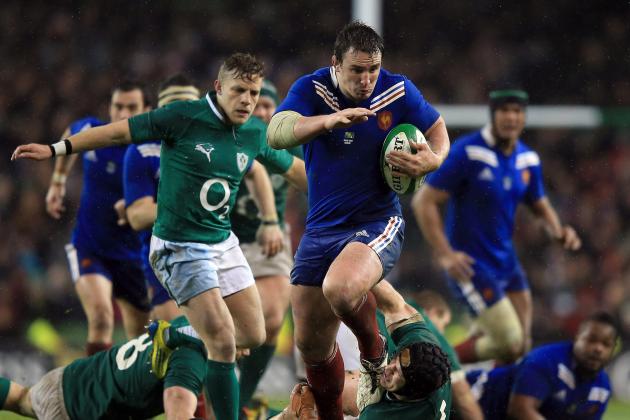 Richard Heathcote/Getty Images

An absolute beast of a man, he is nigh on impossible to take down when he builds up a head of steam.
His play harks back to the old days of rugby when players ran straight, hard and true, but he combines this with a masterful offloading game.
He led the tournament in carries, defenders beaten and clean breaks and finished second in metres made (a list dominated by players from the back three who made a lot of cheap yards returning kicks).
He doesn't do much defensively but when you consider what he offers going forward, he is well worth the compromise.
Honorable mention: Sergio Parisse
Such is his brilliance that we are so used to seeing it that we rarely commend him for it. Italy aren't as reliant on his as they used to be, which allows him to show a bit more in the loose. Let himself down by getting suspended for Welsh game and then yellow-carded for blatant trip against Ireland.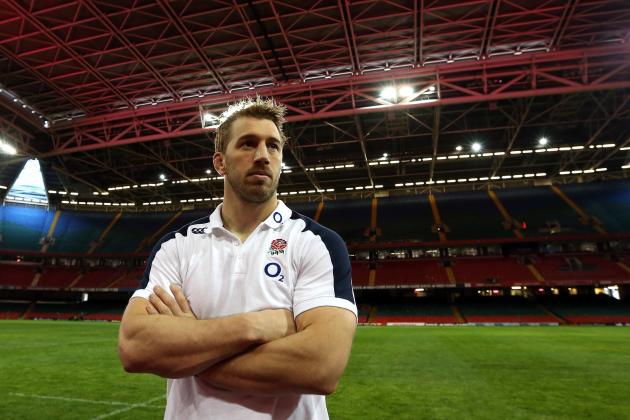 David Rogers/Getty Images

England's captain fantastic has come a long way since November when people were questioning his suitability for the role of both captain and openside.
He's now firmly cemented himself in both positions and won't be going anywhere anytime soon.
He's not a traditional openside in the purest sense of the word, but his intelligence helps him cover the position very convincingly.
His limitations were brutally exposed by the Welsh's two opensides of Sam Warburton and Justin Tipuric, but not many players could live with this duo.
Before that he led his team in both carries and tackles, always coming up with a big play when his team needed it most.
Honorable mention: Sean O'Brien
Very much in the Robshaw mold. Led his team in carries, often carrying an obscene amount of ball. Gave away too many penalties at the breakdown.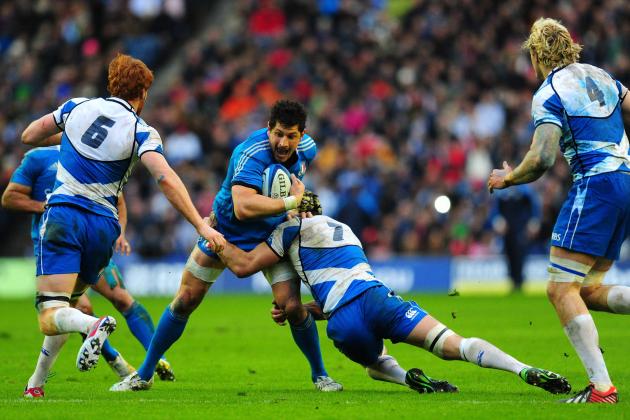 Stu Forster/Getty Images

Fans of the Pro 12 will have been acutely aware of Zanni's talents for a couple of years now, but he has been somewhat quiet on the international stage despite having 72 caps to his name.
At his best when the game breaks up, he has an eye for a gap and great ability to offload in the tackle (totaling 12 for the championship).
His partnership with the brilliant Parisse caused teams havoc at times, while he is no slouch in defence, hauling back Chris Ashton with a try beckoning to keep Italy in the game.
If Italy can continue to produce forwards of this ilk, they will be well served for years to come.
Honorable mention: Sam Warburton
A push considering he played more games at No. 7 but his performance against England is worthy of recognition. Freed of the burden of captaincy, he played like a man possessed causing havoc with his partner in crime, Justin Tipuric.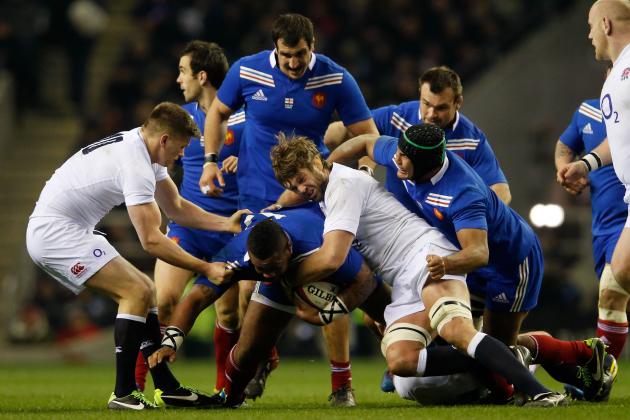 Tom Shaw/Getty Images

A player who does everything well, without being spectacular in any facet of the game. His work rate and intelligence have taken him to the pinnacle of English rugby.
He runs the English lineout masterfully, save for a few crocked darts from Tom Youngs, and gets through a mountain of work around the field.
His athleticism is a huge benefit to the English side, allowing them to spread the ball and retain possession.
He had to be at his very best to hold of Joe Launchbury and Courtney Lawes, and he was—week in, week out.
Honorable mention: Donnacha Ryan
Probably would've forced his way into the team if not for a stupid yellow card that all but doomed Ireland to the Wooden Spoon. Was very secure in the lineout, tackled his heart out every week and battled on while carrying injury.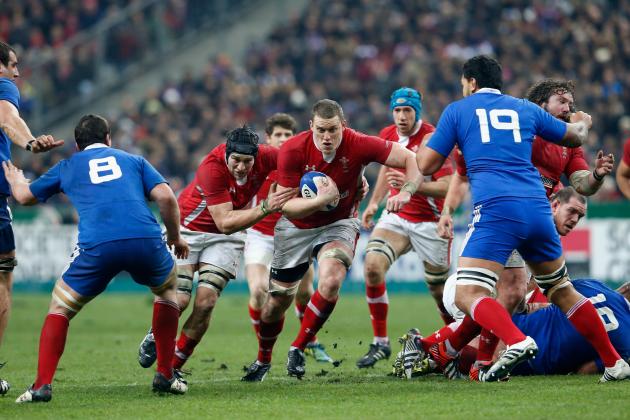 Tom Shaw/Getty Images

Wales entered the tournament with a mountain of injuries in the second row. Players were dropping like flies, including big Ian Evans.
But after three months on the sidelines, he returned quicker than expected and was a rock in the Welsh pack.
Picked alongside the late-blooming Alex Coombs, he did a great job in mentoring his callow partner in the engine room.
He uses his bulk to great effect in the scrum, gets around the park very well for a big man and is secure in the lineout.
Easily the standout lock of the championship.
Honorable mention: Jim Hamilton
Has made a career out of being an all-round nuisance, and he was at his best in disrupting the Irish lineout to secure a hardly believable victory and in every other game in the championship.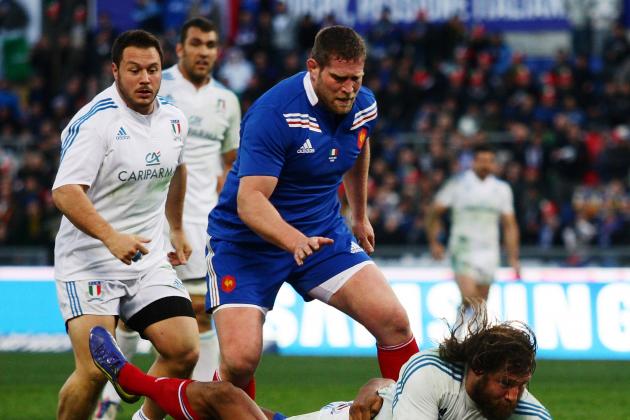 Paolo Bruno/Getty Images

He isn't as visible around the paddock as he used to be, but he was without rival in the coalface of the scrum all championship.
He and the Welsh pack made mince meat of Italian, Scottish and English packs in successive games at scrum time.
Jones was given a tough time by the diminutive Thomas Domingo against France, but many question the legality of Domingo's scrummaging technique.
Warren Gatland will be pleased to see how his form progressed as the campaign went on.
Honorable mention: Martin Castrogiovanni
If only for that try against France. The emotional heart of Italian rugby, he never fails to give his all, and the emotion he plays with is palpable.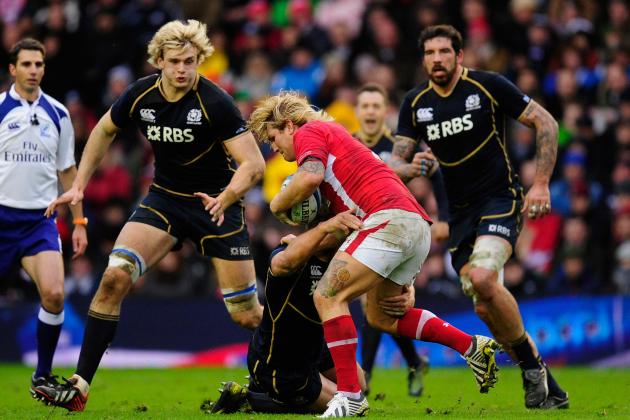 Stu Forster/Getty Images

What is it with Welsh front-row forwards and bad hair. First there was the "Hair Bears" and now Hibbard. Clearly there is a shortage of good barbers in the Valleys.
It wasn't a banner year for hookers, with the likes of Rory Best and Tom Youngs being loose with their lineout throwing, so Hibbard wins almost by default.
His lineout work is exceptional, rarely failing to hit his mark, and he is a big part of a hugely destructive Welsh scrum.
He lacks the all-round game of his rivals but he does the basics better—and after all that is their job.
Honorable mention: Tom Youngs
Would have made the team of the tournament were if not for his inconsistent throwing. His play around the park is exceptional, providing England with a dynamic presence in both phases of play.
David Rogers/Getty Images

I've already questioned the legality of his technique, but a player's job is to play to the whistle and Domingo is doing just that.
A few years ago he was seen as the next great French prop before a string of injuries saw him lose more than a year's worth of rugby. Now he's back to his best, let's hope he can remain injury-free.
His height allows him to get right under his opponents in the scrum and cause them a world of bother.
To break even against Domingo is a success, and few players broke even.
Honorable mention: Ryan Grant
The least heralded of a bunch of high-profile loosehead props, Grant has come from nowhere to have an outside shot of touring with the Lions.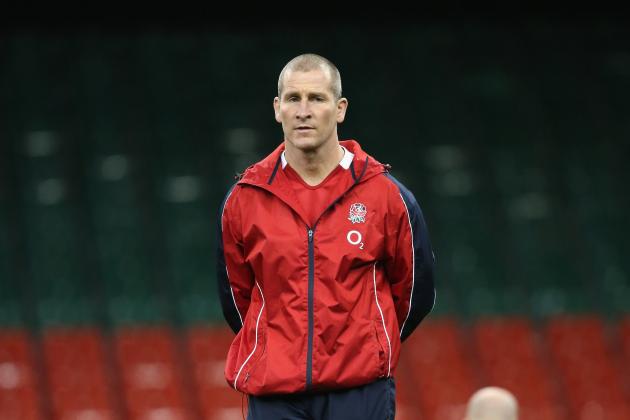 David Rogers/Getty Images

The huge strides this English side have made since the 2011 World Cup is mainly down to the efforts of one man: Stuart Lancaster.
He has taken the ego out of English rugby—a remarkable achievement when you look at some of the characters in the squad—and instilled a real sense of togetherness.
He will be bitterly disappointed to miss out on both a Grand Slam and a championship, but this is a young side with a ways left to before it reach its pinnacle.
Honorable mention: Rob Howley
Some Welsh fans were calling for his head on a stick at half-time against Ireland. I wonder where those fans are now as Wales bounced back to retain the championship. Deserves credit for dealing with the criticism with such class.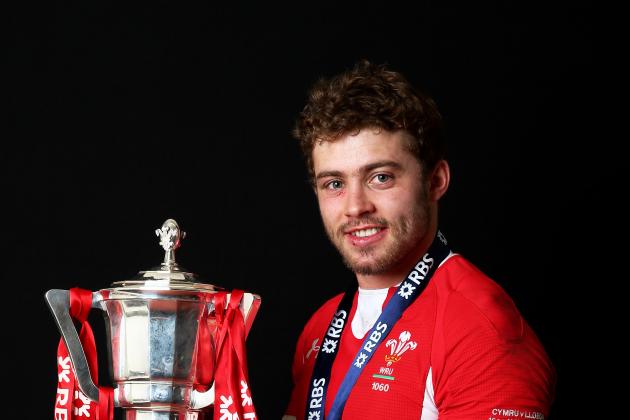 Michael Steele/Getty Images

This award was Chris Robshaw's right up until the final hour of the championship after a string of heroic performances, before falling away in the second half of the title decider.
His inadequacies as an openside were cruelly exposed by the Welsh duo of Justin Tipuric and Sam Warburton, who were instrumental as Wales ran rampant.
Halfpenny's form, on the other hand, stayed the course for the entire championship.
His form was never exceptional but always well good—and at times very good. His ability with the boot kept the scoreboard ticking, while his heroism in defence helped Wales go four games without conceding a try.
The full-back position is one of the most hotly contested spots on the Lions squad, but Halfpenny has separated himself from the chasing pack and now looks certain to be a Test starter.