MLB Prospects Who Need to Step Up ASAP to Keep Roster Hopes Alive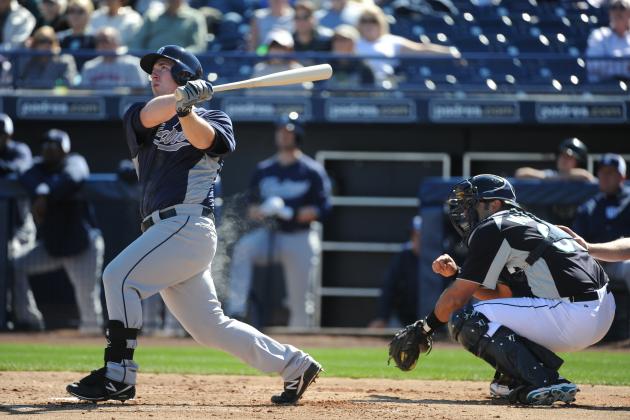 Rich Pilling/Getty Images
Jedd Gyorko: He's cooled off after a blistering first week, but still has a chance to make the Padres' Opening Day roster.
When a prospect who's close to the major leagues goes off in spring training, fans tend to jump to the conclusion that he's ready for the major leagues. It happens like clockwork every spring.
Additionally, for some reason, when a player has already received a taste of the major leagues, such as a September call-up, everyone automatically believes that he deserves to make the Opening Day roster.
But the fact of the matter is that very few organizations are willing to put all of their eggs in one basket for a prospect. Despite a player's minor league track record and success during spring training, a team's decision to not break camp with a certain prospect is usually based on both developmental and financial concerns.
With two weeks remaining on the spring schedule, there are numerous prospects competing for one of the final spots on their respective teams' 25-man roster. However, it seems as though each of these five prospects will have to turn in an a string of eye-opening performances to avoid a trip back to the minor leagues.
Begin Slideshow

»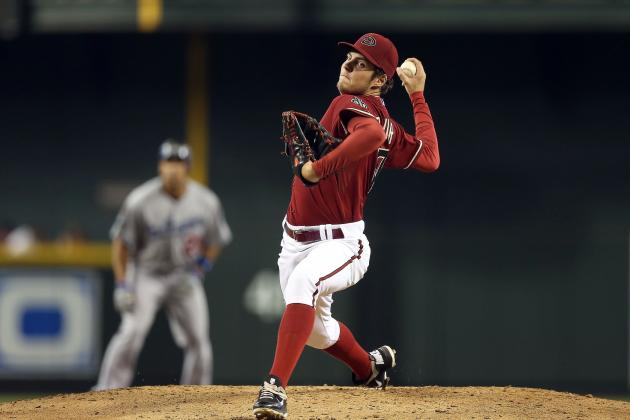 Christian Petersen/Getty Images

Traded to the Indians during the offseason, Trevor Bauer is poised for a big rookie season with his new organization.
After reaching the major leagues last season (with the Diamondbacks), nearly a year after he was drafted, the right-hander was noticeably tentative on the mound as he picked at the corners and tried to fool opposing hitters rather than trusting his front-of-the-rotation stuff.
Thankfully, Bauer has looked like his old self this spring. In four appearances for the Tribe, the 22-year-old has registered a 3.27 ERA with 9/1 K/BB in 11 innings.
In any other year, Bauer's success this spring would at least warrant a spot at the back end of the team's rotation. However, not every year features the resurgence of Scott Kazmir, who is yet to allow an earned run over eight innings. (Sadly, you didn't misread that last sentence.)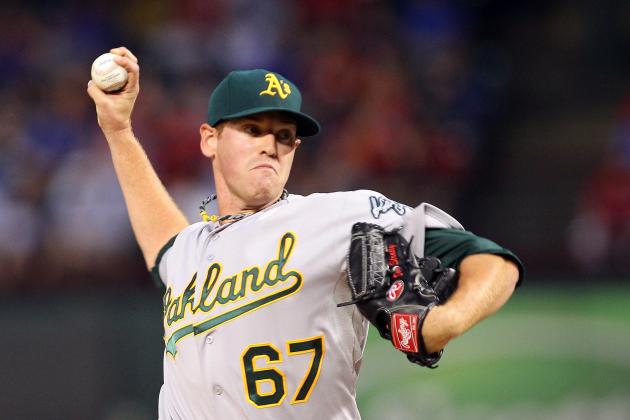 Rick Yeatts/Getty Images

The epitome of a pop-up prospect, Dan Straily went from organizational arm to legitimate big league starter over the course of the 2012 season.
After opening the year in Double-A, the right-hander received a second-half promotion to Triple-A before ultimately making his major league debut in early August. Although his 3.89 ERA in 39.1 innings with the A's was respectable, Straily didn't miss bats with the ease or frequency that he did in the minor leagues.
Because he lacks a dominant pitch, Straily's success is dependent on his command. It's not that he struggles to find the strike zone; rather, Straily tends to catch too much plate with each of his pitches, which explains his 6.52 ERA and .308 BAA in 9.2 innings this spring.
With Bartolo Colon serving the remainder of his suspension to being the upcoming season, Straily is competing with A.J. Griffin for the final spot in the starting rotation. While Griffin has pitched well in both his starts, Straily has continued to struggle. If he wants to stick in the major leagues this season, the right-hander will need to make several adjustments...immediately.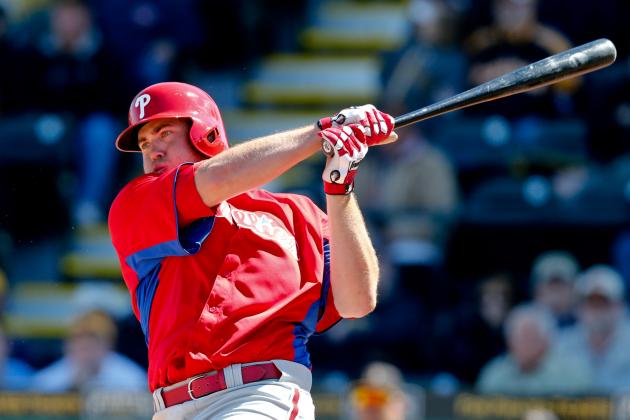 Derick Hingle-USA TODAY Sports

Darin Ruf, 26, led all minor league hitters in 2012 with 38 home runs in 139 games for Double-A Reading. As a result, the organization decided to call up the right-handed hitter to the major leagues in September.
And just as did all season, Ruf capped his breakout campaign by clubbing three more home runs in 12 games with the Phillies, raising his overall season total to 41.
Granted, it was a small sample, but Ruf's success last September impressed the organization enough to let him compete for a roster spot this spring.
Receiving looks at first base and in left field, his future value will always depend on his ability to hit big league pitching. Despite a painfully slow start at the plate, the 26-year-old's average has finally started to climb. However, with 38 at-bats already under his belt, Ruf's time to make an impact is running out.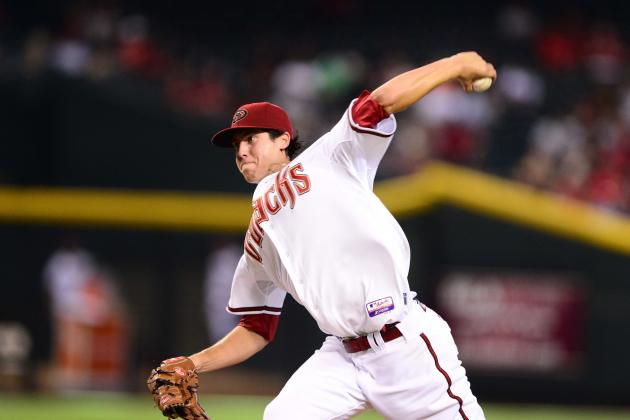 Mark J. Rebilas-USA TODAY Sports

After making six starts in the major leagues last season, Tyler Skaggs, who many consider to be the game's top left-handed pitching prospect, entered spring training as the favorite to win the vacant fifth spot in the starting rotation.
With a three-pitch mix that's highlighted by one of the best breaking balls in the minor leagues, the 21-year-old's command and overall feel for his arsenal does leave something to be desired.
As was the case last year, Skaggs has been roughed up in each of his three outings this spring, and he currently owns a 12.79 ERA with 3/4 K/BB in 6.1 innings.
While recently acquired Randall Delgado appears ticketed for Triple-A to open the 2013 season, fellow southpaw Patrick Corbin (4.50 ERA) has been giving Skaggs a run for his money. And unless he rights the ship over the next two weeks, Skaggs may soon join Delgado in the Triple-A rotation.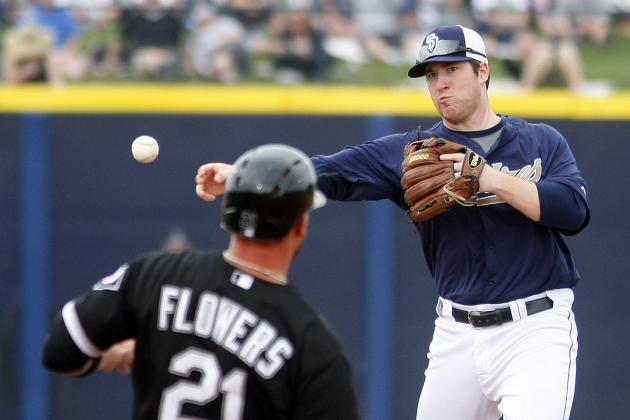 Rick Scuteri-USA TODAY Sports

Jedd Gyorko stole the show during the first week of spring training. Over his first four games, the 24-year-old right-handed hitter launched three home runs and tallied nine RBI while showcasing better-than-expected defense at a relatively new position (second base).
However, Gyorko has cooled off at the plate since the beginning of March, as he's posted a slash line of .261/.292/.391 with three doubles and six strikeouts in 23 at-bats.
At the moment, Gyorko is still the leading candidate to break camp as the Padres' everyday second baseman. However, he needs to demonstrate more consistency on both sides of the ball during the final weeks of the spring to secure the spot.