Kentucky Basketball: Ranking Widcats' Most Likely March Madness Heroes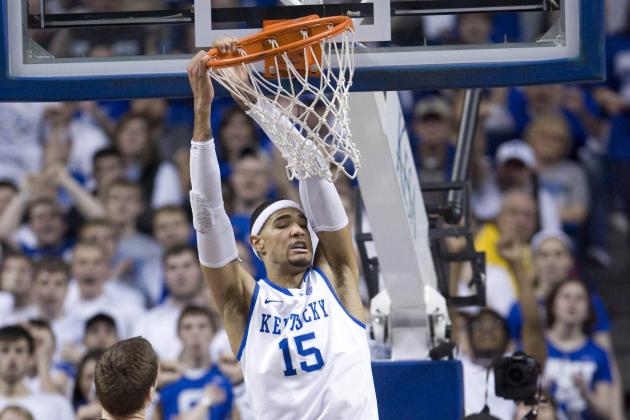 Mark Zerof-USA TODAY Sports

After Kentucky's impressive 61-57 win against the Florida Gators on March 9, the Wildcats NCAA tournament hopes have gone from being on life support to a very likely possibility.
But if the Wildcats make it in (which at least one win in this week's SEC tournament should ensure), does UK have a chance to make some noise beyond the opening rounds?

The following are a few of the likely players that will be found having huge games for the Wildcats if the Big Blue Nation has any reason to celebrate during March Madness.
All stats via ESPN.com
Begin Slideshow

»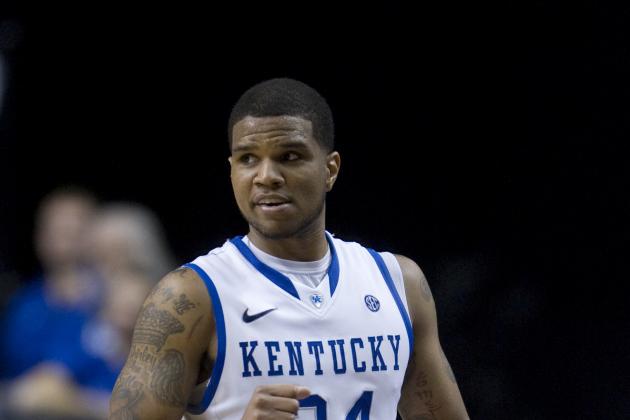 Mark Zerof-USA TODAY Sports

After a frustrating midseason shooting slump, Julius Mays has come up big for the 'Cats down the stretch, including a fantastic 24 point performance in their overtime win against Missouri on Feb. 23 and a 13 point effort last week against Florida.
Mays may not have been with Kentucky until this year, but the senior still offers the Wildcats much needed veteran leadership and stability.
If he can continue to shoot well (and know when to stop trying three-point shots), then March could be Mays' time to truly shine.
Mark Zerof-USA TODAY Sports

Kyle Wiltjer has been part of March Madness before, but in a much smaller role on last year's national championship squad. This year, however, he is an integral part of a team that relies on him as one of the few players with any postseason experience.
Unfortunately for the Wildcats, it's never clear which version of Kyle Wiltjer will show up from game to game.
If the version that poured in 26 points on the road against Ole Miss on Jan. 29 appears, then UK's foes can look forward to being consistently scorched from outside by one of the best big man outside-shooters playing.
But if the version that went 0-for-7 against Florida on March 9 shows up, then it puts a lot more pressure on the freshman to come up with baskets (which can often lead to turnovers).
If Kentucky wants to entertain any thoughts at all of a return trip to the Final Four, than Wiltjer must provide his team with consistent offense and shooting from the perimeter.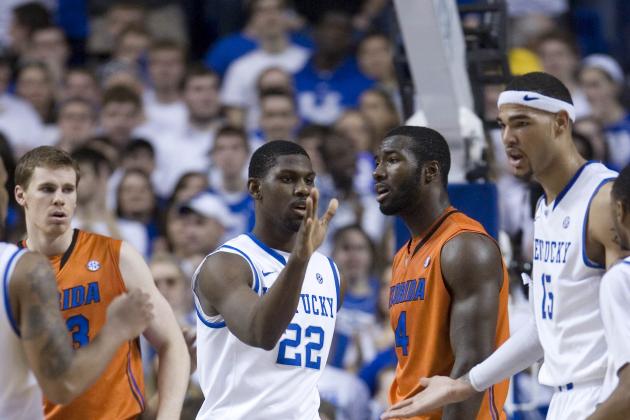 Mark Zerof-USA TODAY Sports

Alex Poythress recently admitted to be aware of the fact that he was not playing anywhere near his potential (per Kyle Tucker, Louisville Courier-Journal). Whether that means he will finally give Kentucky a consistent effort or not, however, remains to be seen.
When Poythress' game is on, he is an absolute nightmare for opposing defenses.
His incredible quickness, combined with size, shooting, and ball handling skills make him a terrible matchup for just about any small forward or guard that the Wildcats will go up against.
But Poythress also tends to get down on himself quiet a bit, which leads to him shying away from the offense and not hustling under the basket or on defense.
This may be normal for most freshman in the NCAA, but at Kentucky, there isn't much time given to the youngsters to go through the normal growing pains.
If Poythress can keep his head up and get his offense going from the inside rather than the perimeter, he could easily help UK surprise a lot of teams in the tournament.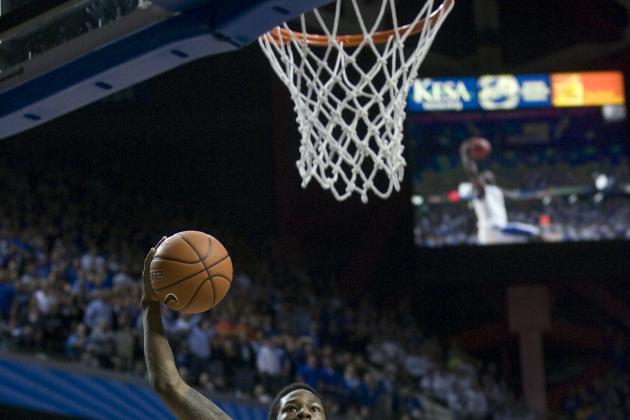 Mark Zerof-USA TODAY Sports

Despite a propensity to turn the ball over, there is no denying that Archie Goodwin can be (and often is) an electrifying source of much needed offense for the Wildcats.
If he can keep his game under control and refrain from taking ill-advised shots, then Goodwin might very well see his team make a run in the tournament...and his own NBA Draft stock rise substantially.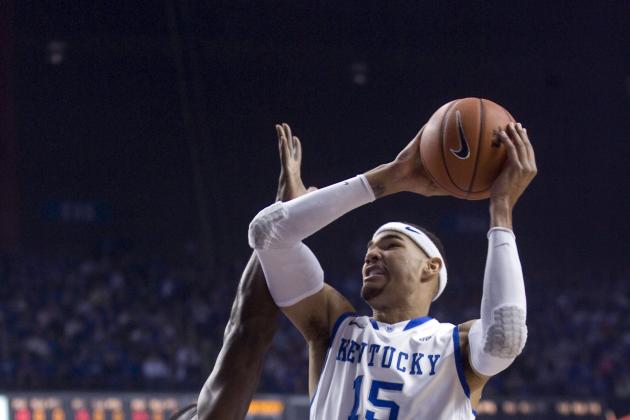 Mark Zerof-USA TODAY Sports

Since the season-ending injury to Nerlens Noel back on Feb. 12, Willie Cauley-Stein has stepped up not just as another big body, but as a player that has grown immensely during his freshman season.
He has begun to play smarter basketball (keeping himself out of foul trouble while still playing excellent defense) and is providing the Wildcats with much needed frontcourt offense.
And while you won't ever mistake Cauley-Stein for being as talented as Noel, he is by far the toughest player on the team. He provides the Wildcats with a "nasty" edge that is badly needed for a squad, who at times, has seemed very physically and mentally soft.
If Willie Cauley-Stein's growth can continue on the trajectory that it has been on for the last six weeks, UK has a decent chance of doing more than just showing up to the Big Dance.
Please feel free to leave a comment below. If you'd like to sing my praises or tell me how terrible I am more personally, I can also be found on Twitter.