How Does the Cardinals' Rotation Compare to the Reds'?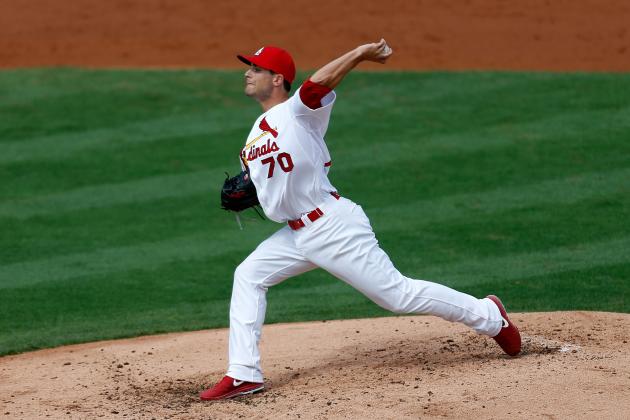 Chris Trotman/Getty Images

As the St. Louis Cardinals and Cincinnati Reds face off in 2013 and battle for the National League Central Division title, the two starting rotations could play a larger role than they typically do.
With the Cardinals losing both Chris Carpenter and Kyle Lohse, they have to depend more on the "young guns" in their organization. While that might sound like a weakness, don't be too fast to judge.
The Cardinals have had an intense competition during spring training for just the fifth starter's job. As a result, they will be sending pitchers to the minor leagues that other teams would love to have on their major league rosters.
The Cardinals and Reds face each other 19 times in 2013, including four games in Cincinnati the first week of September that could be a turning point in the season for either team. Of the 19 games, nine will be in St. Louis and 10 in Cincinnati.
Following is a breakdown of how the two rotations look side-by-side and who has the advantage.
Begin Slideshow

»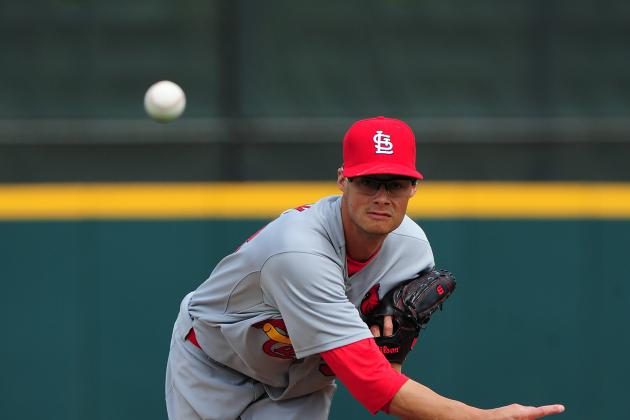 Scott Cunningham/Getty Images

Since there is no definitive word yet on who will have the fifth starter slot, we'll look at both Shelby Miller and Joe Kelly.
Miller, with limited major league experience, has always been a starter and projects to be a very good one in the near future. If he can continue to work on his off-speed delivery and perfect it, that will give him the extra tool he has needed for quite some time.
Joe Kelly played a vital role in getting the Cardinals all of the way to the NLCS in 2012. Without him stepping up in Garcia's, and later Lynn's absence, it would have been difficult for the Cardinals to climb back. He's not a flashy pitcher, but he is consistent in any role—starter, long relief, closer.
Aroldis Chapman is currently one of the most feared closers in all of baseball. While he could become a quality starter, there will be some differences. Don't expect to see that 100-plus-mph fastball repeatedly for six to seven innings, because he will have to learn the ability to pitch less explosively and with more finesse. This will be a serious adjustment for Chapman and is why many think moving him to the rotation is a waste and could seriously hurt the Reds in 2013.
Advantage: Miller/Kelly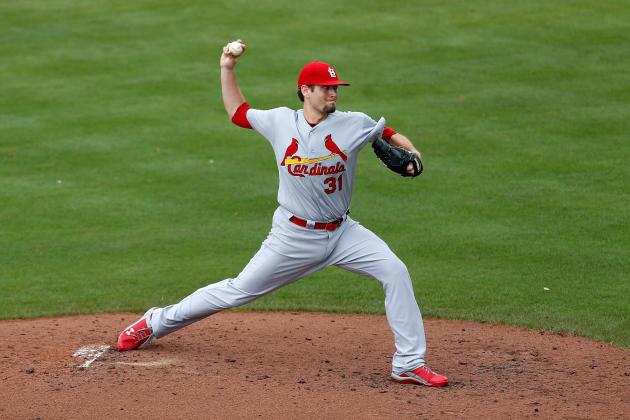 Chris Trotman/Getty Images

These two could be an interesting matchup. For Lance Lynn to match his 2012 win total would require everything to go right for him. It's not impossible, but in all likelihood a good season for Lynn in 2013 would mean about 13 wins and a 3.60 ERA.
He will have some adjustments to make with his new slimmer frame, but once he gets in his groove he could pile up a higher innings total, which is something the Cardinals would like to see from him.
Bailey is a very comparable pitcher whose 2013 numbers should look very similar to Lynn's.
He's no ace pitcher, but if he pulls out more than 10 wins in the No. 4 slot he's a definite asset to the Reds organization. Because Lynn is more of a strikeout pitcher, he will have a hard time matching Bailey's innings total, which gives the Reds a slight edge in the No. 4 slot. Bailey's ability to go deeper in games means the Reds should be able to give their bullpen some extra rest on some days when he throws.
Advantage: Bailey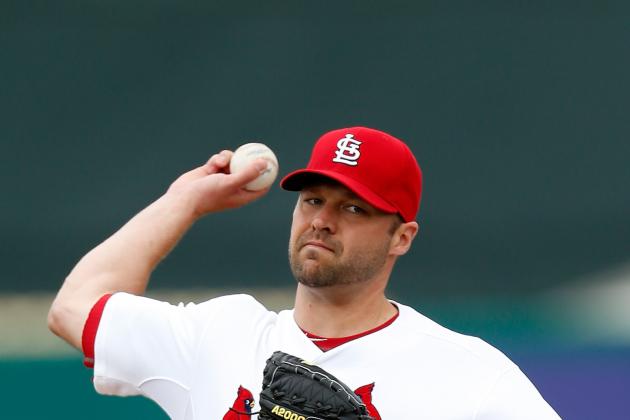 Chris Trotman/Getty Images

Cardinals starting pitcher Jake Westbrook, a No. 5 starter in 2012, bumps up to the No. 3 slot in 2013. That means he will be facing better starting pitching, so it's entirely possible his run support will be lower this season.
One thing he has on his side is an extremely high ground-ball percentage (58 percent), which played a major role in his 14 wins last year. With potentially a stronger second baseman in Matt Carpenter behind him, that could also work in his favor.
Mat Latos also had a very good 2012 in Cincinnati—and it could have been even better. In his limited spring exposure he already looks good and could be a real X-factor in the Reds rotation this season. A breakout season for Latos to the level many believe he can reach could be the difference-maker in the Reds' chase for the pennant.
Advantage: Latos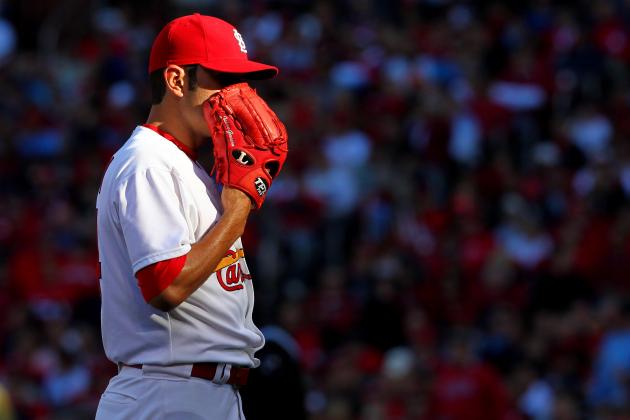 Dilip Vishwanat/Getty Images

Jaime Garcia was a bit of a wild card for the Cardinals in 2012 as he suffered through various ailments. If Garcia is fully healthy, then he should be able to pull out 12-14 wins and throw 200 innings.
Garcia still struggles on the road, which has long been an issue for him. If he can get that split under control, it's possible he could hit 15 wins. With that said, it will all hinge on health.
After a weak 2011, Bronson Arroyo started working back to form in 2012. He's still not the Arroyo of 2008-10, but he is a solid No. 2 man. According to Fangraphs, baseball statistician Bill James is predicting him to go 12-12 with a 3.88 ERA. While that's well on the pace of his 2012 numbers, a healthy Garcia would undoubtedly out-duel a healthy Arroyo.
Advantage: Garcia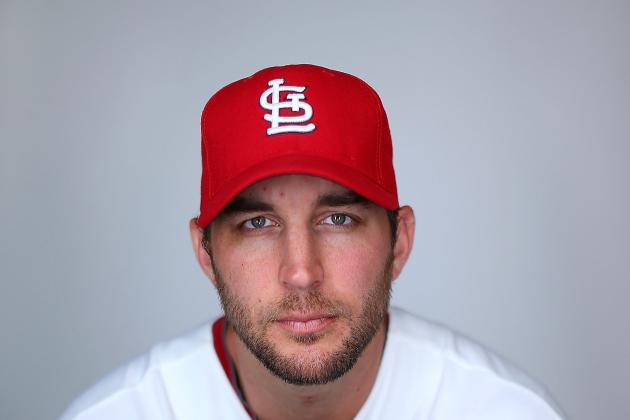 Mike Ehrmann/Getty Images

As the Cardinals and Reds face off and battle for the same division title in 2013, these two will take center stage.
Adam Wainwright, in the midst of his Tommy John surgery recovery, made a solid return in 2012. While he started out shaky, he ended the season with 14 wins in 198.2 IP with three complete games and two shutouts. Expect him to return to full form in 2013.
Johnny Cueto had an amazing year in 2012. His 19 wins and 217 IP were, by far, the best of his career. He should have a good 2013, but to expect those 2012 numbers may be overestimating him by a bit. I see him more in the 15-win range for 2013.
Advantage: Wainwright