Transfers: Liverpool Need Far More Than '3 or 4 Players' This Offseason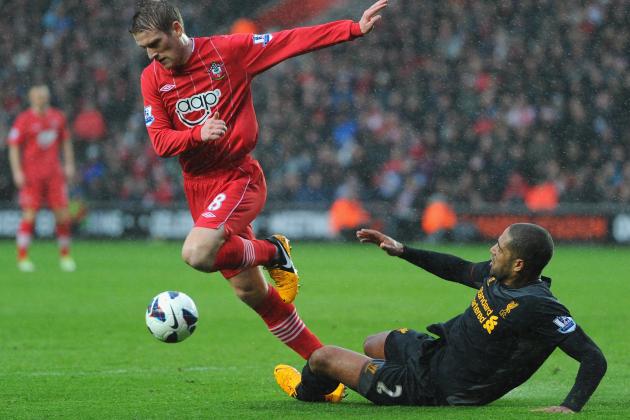 Mike Hewitt/Getty Images

In an interview a few weeks ago, Brendan Rodgers discussed his transfer policy for the summer.
As reported by ESPN, he claimed that, "I am happy with the squad if I can then put another three or four quality players to it."
Unfortunately, that just is not going to cut it.
Liverpool are on the cusp of being a truly formidable side. Unfortunately, as so many commentators have said, too often it is one step forward, two steps back. Every time you think the Reds are on the verge of a breakthrough—there is a Southampton or a West Brom.
Between the last two transfer windows, the club has done an outstanding job of clearing the decks. The likes of Joe Cole, Charlie Adam and Alberto Aquilani among others were burdening the wage bill.
They have rightfully been moved on.
Yet, while the quality of their replacements has been promising, their sheer numbers are insufficient.
Liverpool do not need a whole new roster of superstars, but they do need fine tuning. Most importantly, they need an infusion of depth to give the club different options and spell the starters. They also need a few veterans to give the side confidence when facing the top ten.
All of the above do not necessarily need to be expensive additions. Many will be squad additions.
However, "3 or 4" additions is well short of the mark.
Begin Slideshow

»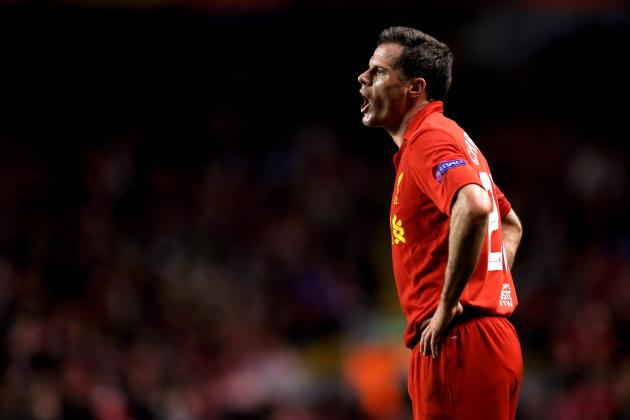 Alex Livesey/Getty Images

Jamie Carragher is retiring.
Martin Skrtel is out of favour.
At 22, Sebastian Coates will not want to remain fourth in any pecking order.
Martin Kelly is technically a full-back for the moment and will be recovering from injury into next campaign.
Finally, the Danny Wilson signing has not panned out.
Outside of Kelly, that amounts to four possible exits from Merseyside. Before even considering adding to the squad, the "3 or 4" figure Rodgers is talking about will be required to back-fill these players alone.
As it stands, Daniel Agger may be the only current center-back wearing red in a year's time.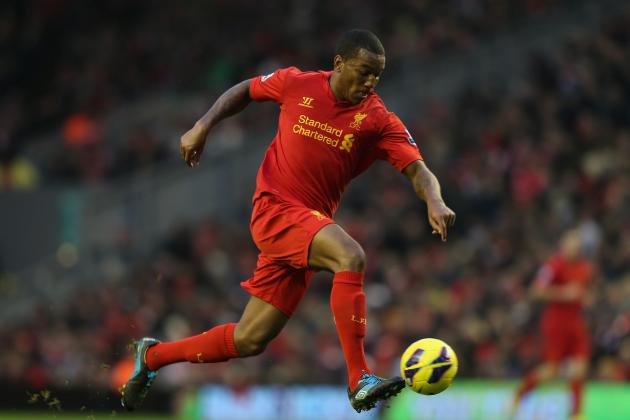 Mark Thompson/Getty Images

Glen Johnson is a world class full-back.
Jose Enrique is a good one, with wide variations from OK to great depending on his form and fitness.
Behind them, Andre Wisdom has a ridiculous amount of weight on his shoulders for a player of his age.
Beyond that, there is Stewart Downing playing out of position, which never really made a ton of sense.
In my estimation, Liverpool need another young defender to spell Johnson for lesser cup matches.
Further, it might be worthwhile to go out and sign a top left-back to give Enrique real competition for his place.
That brings my total up to six.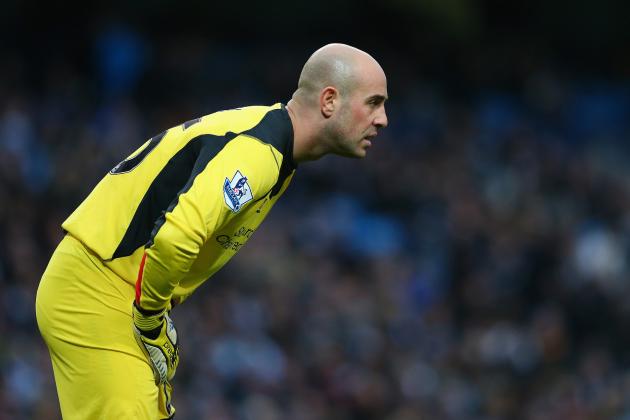 Alex Livesey/Getty Images

ESPN claims that Pepe Reina is "brushing off" talk linking him to Barcelona.
The entire premise of the story baffled me given Reina's form this term. His fitness has constantly come into question. The constant disruption in his time on the pitch seems to have worn on his confidence.
I still think he is a fantastic goalkeeper, but it remains to be seen whether Rodgers will wait him out.
Brad Jones is a great backup. He is steady, yet lacks the distribution skills to make a tiki-taka system go.
Let's say for the moment that Rodgers gives the two keepers one more year at least before making changes.
Clive Brunskill/Getty Images

The forward line can also be somewhat discounted.
Rodgers now has Luis Suarez, Daniel Sturridge, Raheem Sterling, Stewart Downing, Fabio Borini and Philippe Coutinho vying for three spots. Optimists might also include Suso and Oussama Assaidi to that list.
If anything, the club may go after an out-and-out striker in reserve for Sturridge. But that need is not dire.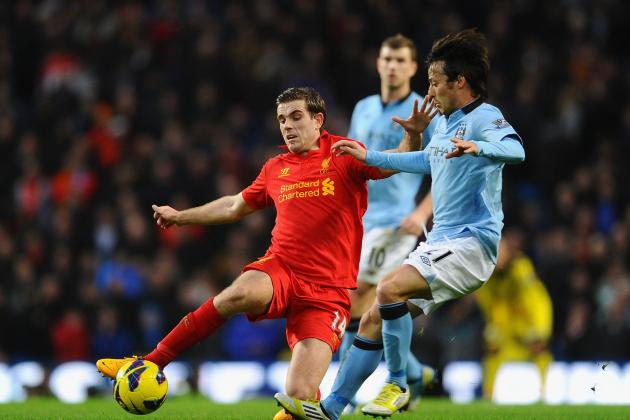 Laurence Griffiths/Getty Images

That brings us to the most troubling area of the pitch.
When Liverpool last made a serious challenge for league they had Steven Gerrard, Javier Mascherano and Xabi Alonso operating in a midfield triangle.
They have an innovative passer, steely enforcer and marauding attacker.
Two are gone, and one is now aging.
In their place, the new personnel begs a lot questions.
Does Lucas have the strength to consistently hold the defensive role? Will Joe Allen ever match the class of a true world-class passer in the mold of Andrea Pirlo or Xavi? How long can Gerrard keep up present form? Will Jordan Henderson's work ethic and grit make up for his lack of class? Is Jonjo Shelvey really a viable option for a top side?
For the most part, I would answer all of the above pretty pessimistically.
With that in mind, I would go out and sign a discounting defensive midfielder to spell Lucas. I would leave Henderson in reserve for Gerrard. Finally, my main priority for the offseason outside of the defense would be the acquisition of a serious central midfielder to compete with Joe Allen for playing time.
Christian Eriksen comes to mind as the caliber of player necessary to fill that void.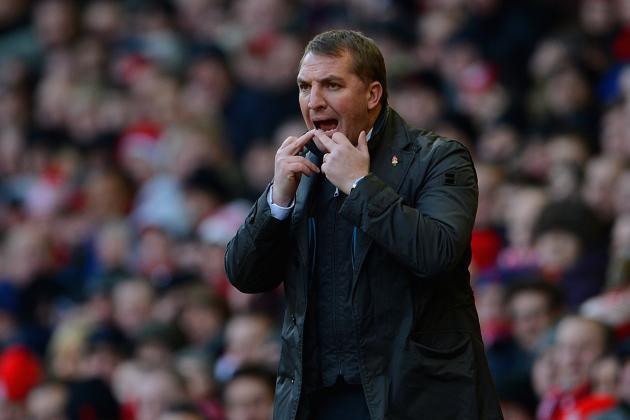 Michael Regan/Getty Images

So there you have it.
By my estimation, Rodgers' assessment is short by half.
Hopefully, he is underselling the point to tamper expectations. If not, fans should be worried.
It may mean that Liverpool treads water going into 2014 when a few wise acquisitions could push them on to truly special heights.
Only time will tell.