Browns Signing Kruger, Groves Doesn't Mean They're Done with Linebackers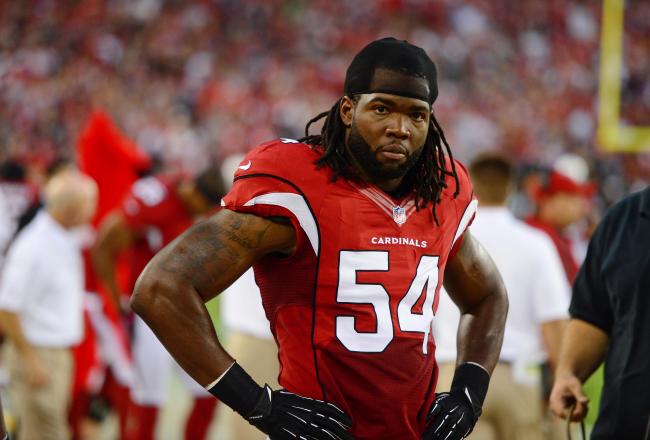 Nope, the linebacker position isn't settled in Cleveland yet.
Mark J. Rebilas-USA TODAY Sports
The Cleveland Browns added two outside linebackers in the opening days of free agency, Paul Kruger and Quentin Groves. With the switch to a 3-4 base defense under new coordinator Ray Horton, these moves were necessary—and in the case of Kruger, fairly expected.
The thought is that Kruger will join Jabaal Sheard as the team's starting outside linebackers with Groves working situationally in the rotation. With other pass-rushers Ahtyba Rubin and Billy Winn also on the roster, the Browns do have a healthy group of outside linebacker-capable players. But that doesn't mean the position has decreased in priority as the attention shifts away from the heady opening days of free agency towards the draft.
No, the Browns aren't done adding pass-rushing linebackers just yet.
Though the two signings does make the possibility of the Browns using their sixth-overall first-round draft pick on another position, perhaps to snag corner Dee Milliner, the odds are still in favor of the pass rush. The first round is rife with defenders with proven abilities to get at opposing quarterbacks, and with the Browns transitioning their defense this year, it's hard to look at their defensive roster and think that they have enough linebackers to make this work.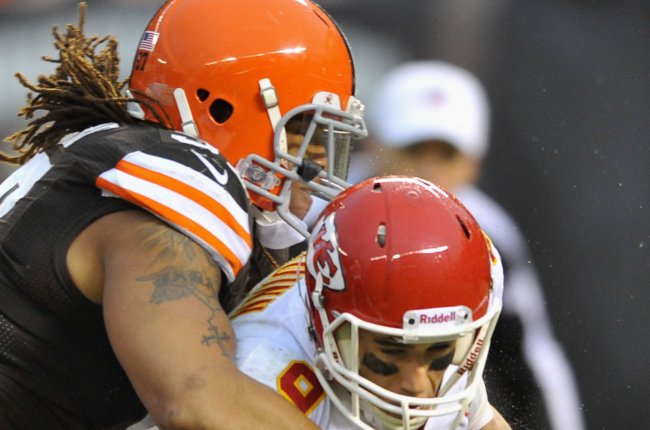 USA TODAY Sports
Kruger, with his five-year $40 million deal, is destined for a starting job. Sheard has the other starting outside job presently by default, but a sixth-overall draft pick would likely trump him in the depth chart as long as his performance matches his billing.
Making Sheard a situational pass-rusher is not a bad look for him—it's how Kruger made a name for himself with the Baltimore Ravens before being a full-time, three-down linebacker in 2012—especially with a base salary of under $800,000. Granted, Sheard did lead all Browns defensive linemen with 1,015 snaps played and was the team's overall sack leader with seven, but again, first-round draft picks trump all.
Groves is a great, affordable addition to the Browns' linebacking unit that will likely help Kruger immensely. Kruger has had just one year as a three-down starter with pass rush being his biggest draw, leading the Ravens with nine regular-season sacks and 4.5 in the playoffs.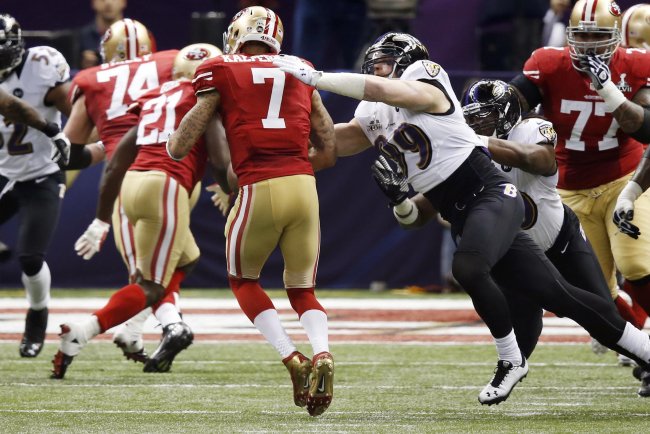 Derick Hingle-USA TODAY Sports
Stopping the run is still a work in progress for Kruger—he had just 22 defensive snaps in the Super Bowl because of the Ravens' concerns about his run defending against the run-heavy San Francisco 49ers—and because Groves' ability to work as a pass-rusher in a 3-4 system is still developing, he'll likely earn every penny of the $2.8 million he's set to receive over the course of his two-year deal spelling Kruger in obvious running situations or against run-dependent offenses.
Between Kruger, Sheard and Groves, the Browns have one outside linebacker who can certainly play every down, one who did in 2012 but still isn't a fully complete player and one who is still learning the ways of the 3-4 scheme. Selecting someone ready to take on the full complement of duties required of a 3-4 outside linebacker in the first round of the draft only makes sense.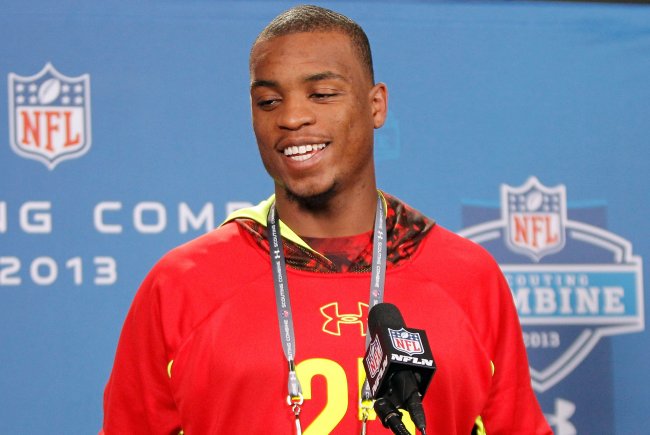 USA TODAY Sports
Who that player is, however, will have more to do with who is still on the board when the Browns make their selection rather than any particular lock with the draft still over a month away. In play are Dion Jordan, Ziggy Ansah, Jarvis Jones, Barkevious Mingo and Bjorn Werner. Whoever is the best available among them at No. 6 is likely the Browns' pick.
Additional linebackers, inside and especially outside, aren't a luxury for the Browns moving forward—they're a necessity. Last year, they had just seven total linebackers and 11 defensive linemen on their roster, while the base 3-4 Ravens had 11 linebackers on theirs. Though some of those defensive linemen can transition to playing linebacker for the Browns this year, the majority of those seven linebackers will not be doing the same jobs in the new system.
Therefore, the issue of pass rush isn't settled in Cleveland with these two signings. This is only the tip of the iceberg, particularly where the upcoming draft is concerned.
This article is
What is the duplicate article?
Why is this article offensive?
Where is this article plagiarized from?
Why is this article poorly edited?

Cleveland Browns: Like this team?