5 Surprising Names Who'll Make a Big Impact for the St. Louis Cardinals in 2013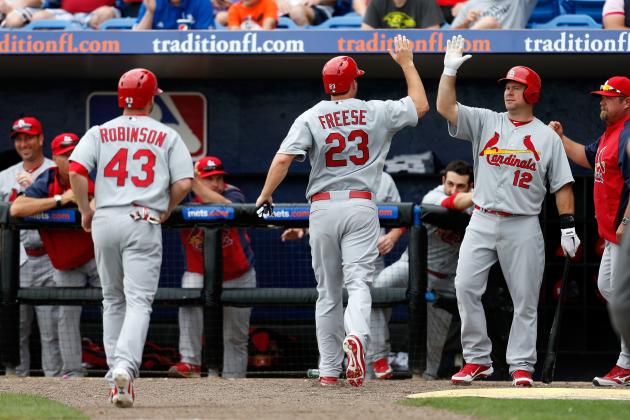 Chris Trotman/Getty Images

The course of a team's season may seem set in March. All the pieces are in place; the World Series has their name written all over it. But things never go exactly as planned.
Breakout performances, injuries, and slumps are all surprises that can lead to unexpected names making headlines.
Did we think we'd be talking about Matt Carpenter last year? Before 2012, he had only had 19 plate appearances and he hadn't exactly made a name for himself. But no one can deny the impact he had on the club as they made their run to the NLCS.
Which players will be the Carpenters of 2013? Which St. Louis Cardinals names will we soon be chanting, although we would never have guessed it in February?
Here are 5 surprising names who will put their stamp on this year's Redbirds.
Begin Slideshow

»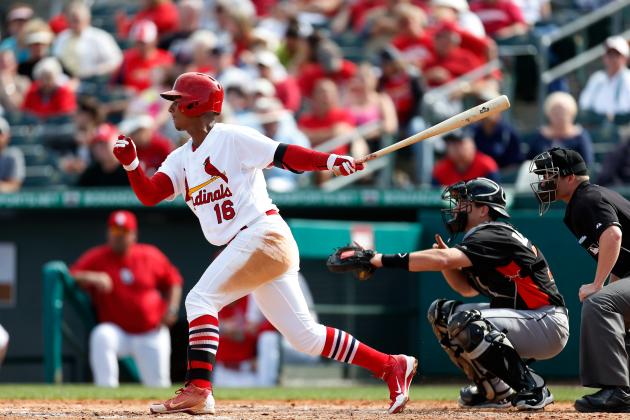 Chris Trotman/Getty Images

The Cardinals have a history of picking up veteran players and fostering that last bit of talent they have left. Just look what they did with Lance Berkman in 2011!
But when the name "Cedeno" popped up in the news, fans may have been skeptical of the 30-year-old infielder.
With Rafael Furcal's season in jeopardy, it's looking more and more like Pete Kozma will be taking the reigns at shortstop. But don't count Cedeno out of the picture. His batting average has actually been on the rise since 2009 (he hit .259 last year with the New York Mets) and there's no doubt he'll get the playing time to show it off.
He provides this team with much-needed depth and might take a role as an essential cog in the Cardinal machine.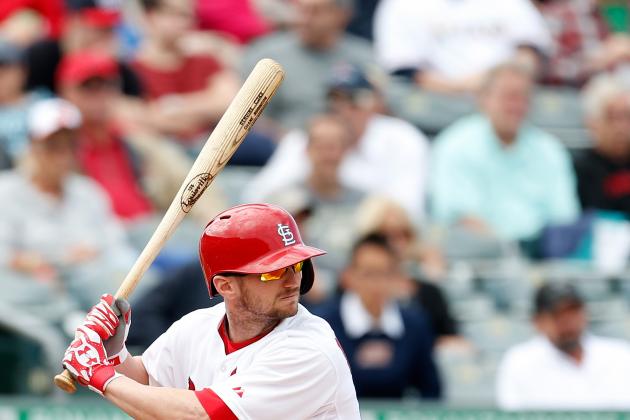 Chris Trotman/Getty Images

Don't let Shane Robinson's size fool you—he's having a monster spring training!
He leads the Cardinals in both home runs (3) and RBI (11) so far in the Grapefruit League, and he's vying for a bench spot designated for an outfielder.
While all eyes have been on the battle for the fifth position in the starting rotation and on Carpenter learning second base, Robinson has been quietly proving he's ready to take a more active role in 2013.
In 2012, he hit .253 with an on-base percentage of .309. With other go-to bench players getting into the everyday lineup this season, he should far exceed last year's 181 plate appearances.
Look for Robinson to be turning a few heads come April and May.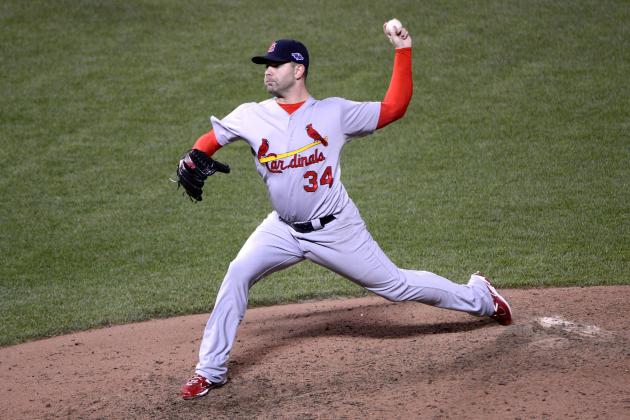 Thearon W. Henderson/Getty Images

Last season didn't go as Marc Rzepcyznski had hoped. He struggled, posting a 4.27 ERA and making headlines as the Cardinals were starved for lefty relievers. He was the one with the pressure on his shoulders and he didn't necessarily come out on top.
But 2013 could be a different story for the southpaw. He's hungry to prove that he can be the answer to the Cardinals bullpen needs, and he's started Spring Training with a much-improved 2.25 ERA.
Not to mention the fact that he's no longer the sole lefty manager Mike Matheny can call in the later innings with the addition of Randy Choate. He should perform better under the circumstances.
Look for "Scrabble," as his teammates call him, to make a bit of a comeback and provide valuable relief for the Redbirds this year.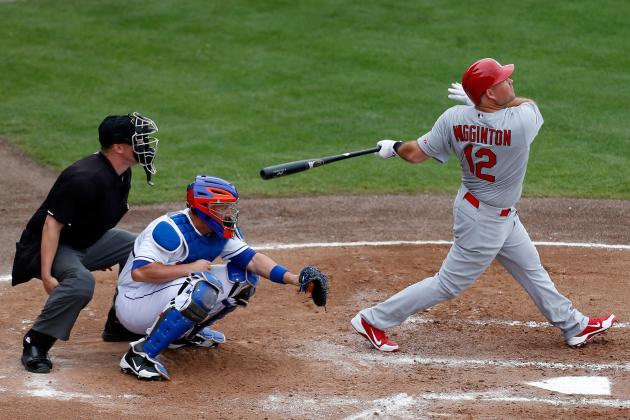 Chris Trotman/Getty Images

Much like Cedeno, Ty Wigginton entered his contract with the Cardinals amid skepticism. A 35-year-old veteran, he brings experience to the table, but he's not his former self.
That won't stop him from adding something to the club, as GM John Mozeliak clearly believes. In 2012, Wigginton hit .235 with a slugging percentage of .375 and 11 homers for the Philadelphia Phillies.
Wigginton likely won't be a starter, but he'll be an important piece of the Cardinals' infield depth chart. He can still hit the ball hard and will prove valuable in pinch-hitting situations.
The former All-Star and NL Rookie of the Year will also, no doubt, be an important presence in the clubhouse.
Don't count "Wiggy's" name out of the headlines in 2013.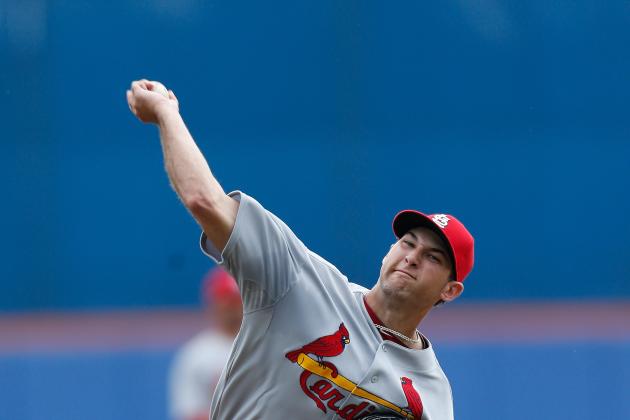 Chris Trotman/Getty Images

Michael Wacha is a surprising name to have on this list for different reasons. After all, the pitcher was drafted just last June.
But after some of the things being said about him by some pretty important people, it's not unreasonable to think he might knock on the door to the majors in 2013.
The right-hander will start the year in high Single-A, but if he continues to impress, his debut at Busch Stadium might not be too far away. Injuries can open holes in the roster and the Cardinals may need him sooner than expected.
Just look at what happened to Shelby Miller and Trevor Rosenthal last year. An unexpected stint on the DL for Jaime Garcia reshuffled everything and made way for their stunning performances. The Cardinals couldn't have gotten to the NLCS without them.
The same could be true this year of Wacha.