Herschel Walker Wants to Be in the UFC: 5 Reasons the UFC Should Ignore Him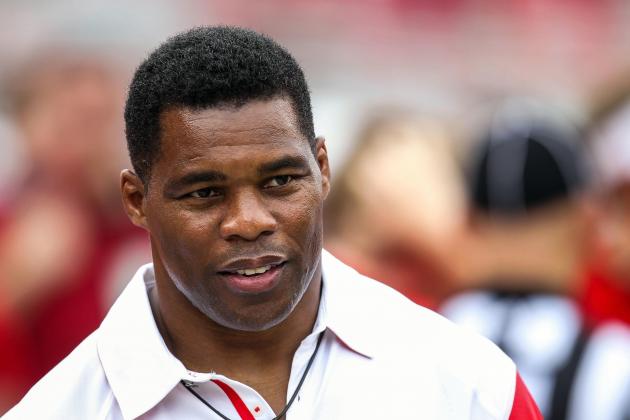 Daniel Shirey-USA TODAY Sports

Former NFL running back Herschel Walker is one of the greatest athletes ever to play American sports. His football days are now far in the past, but he began another career in 2010 when he began competing as a professional mixed martial artist, defeating Greg Nady by TKO at Strikeforce: Miami.
At 2-0 in his new career, the 51-year-old Walker has not competed since January 2011, but has now spoken up about about his desire to fight again.
And this time, he'd like it to be in the UFC.
"I would love to [fight] again," Walker told the Lavar Arrington Show with Chad Dukes. "I absolutely love
MMA
. I think it's an excellent sport."
Some have called for the UFC to go ahead and sign the former Heisman Trophy winner, but it is my opinion that they should steer clear of the whole situation.
Here are five reasons why the UFC shouldn't sign Walker.
Begin Slideshow

»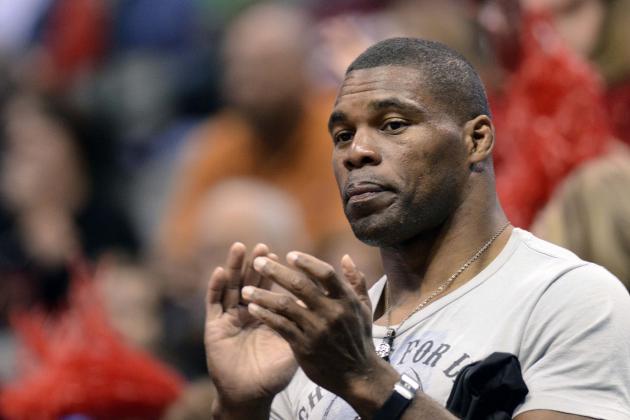 Matt Strasen-USA TODAY Sports

"If I was younger, I would be doing it right now," Walker told the Lavar Arrington Show with Chad Dukes. "Because I'm a little bit older and I have a business going, I would like to do one more fight and then, I think, it's time for me step aside and give it to the young people. But I would love to do one more fight."
It's been over two years since he last fought, so obviously Walker is not trying to make a run at being a top-level fighter. It's hard to believe that he could actually get there at 51 anyway.
So what, then, is the benefit for the UFC to bring him in?
Did the James Toney vs. Randy Couture bring in a whole bunch of new fans?
No. Neither would Walker.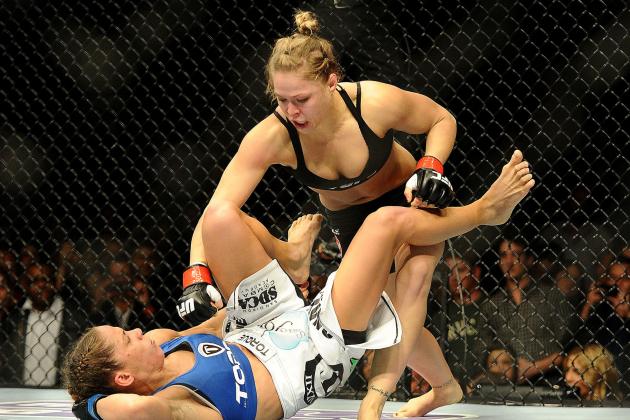 Jayne Kamin-Oncea-USA TODAY Sports

For a company that is already facing numerous credibility issues, the UFC would be wise to steer clear of another situation that could cause people to think they are a joke.
If people think that high-level athletes like Olympic medalist Ronda Rousey are degrading the quality of the sport, just imagine what would happen if the UFC starts to bring in Walker and other former top-level athletes to compete in "freak show" fights.
While many understand Walker could probably defeat some very talented mixed martial artists, what does it say to the less-educated media about the sport when a guy who retired from the NFL in 1997 could step in the Octagon and win a fight?
The credibility just completely flies out the window.
Not only that, but just imagine the allegations of TRT usage that would start if Walker stepped into the cage looking like he did in 2011 with muscles on top of his muscles.
Whether or not he's actually keeping his body in that kind of shape is quite irrelevant in the court of public opinion.
And you can rest assured that he would be found guilty by the jury.
With all due respect to everyone he has fought so far, Walker has no business fighting anyone who is in the UFC.
At 2-0, Walker has actually looked very good in his two fights under the Strikeforce banner. One could even say that, if he were 20 years younger, he might actually have a chance to make a run.
But as things are right now, there really is no positive side for anyone to fight Walker, unless it came with a substantial payday. Beating a man in his 50s, even one who is in such incredible shape as Walker, simply isn't going to make the fans "ooh and ahh."
There are two possible outcomes for whoever were to fight Walker:
Either the fighter wins and everyone downplays it as a win over an old, inexperienced fighter who had no business being in the cage or the fighter loses and then his entire career is ruined as he will forever be known as the guy who lost to Walker in the UFC.
It's a lose-lose scenario.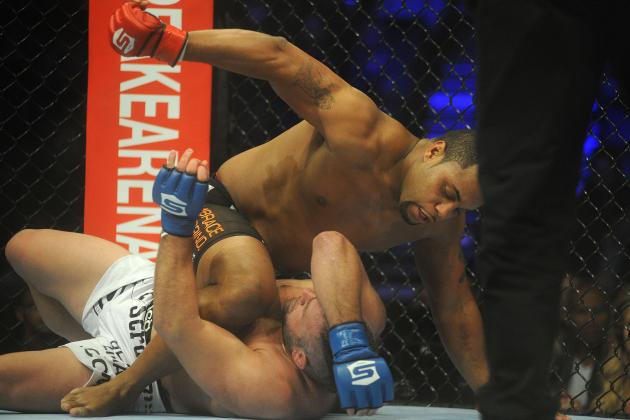 USA TODAY Sports

One could make a case that bringing in Walker for a fight would bring added worldwide media exposure for a short period of time. That argument is fair to some extent.
But this isn't Brock Lesnar, a guy who could realistically bring in a ton of fans while also competing against the best of the best. It isn't even Kimbo Slice. This is a former football star who has two professional fights.
Walker is not someone who the UFC could realistically build an event around.
Maybe if this was 1988 and he had just been involved in one of the most lop-sided NFL trades in history, he was at the prime of his athletic career and more importantly in the prime of his popularity; then maybe the UFC could have stuck him in as a headliner to an event.
But this is 2013.
Walker is still a great athlete, but a lot of people who watch MMA have never even heard of him. Most people who watched him play football remember him more as the guy whose subtraction from the roster helped build the Dallas Cowboys dynasty than they do for his actual on-field play.
The UFC is at a point where it needs to continue to build its own stars—not rely on the one hit wonders who will only give them a short-term boost in media exposure.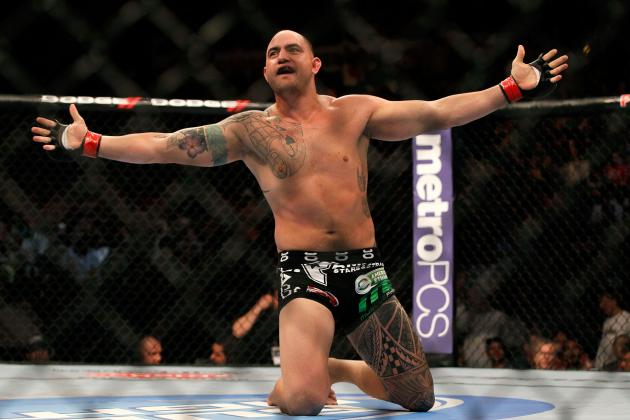 Kevin C. Cox/Getty Images

Perhaps the biggest reason that the UFC shouldn't sign Herschel Walker has to do with the other fighters who would be affected by the move.
Many fighters on the UFC roster make a very, very comfortable living.
For the top-level fighters, the hiring of Walker really wouldn't do much to affect their bottom line. But for the guys who are still trying to make a name for themselves and get a spot on TV, it could be the difference between being able to focus on MMA full-time or having to hold another job to support the family.
If Walker did show up in the UFC, there's absolutely no question that his fight would be shown on TV. Whether it would be on pay-per-view, a UFC on FOX event, a UFC on FX or even a UFC on Fuel event; we really can't say.
But one thing is for sure. If Walker is on TV, that means somebody else—somebody who actually deserves it—is getting the shaft.