Grading Cleveland Browns Signing of Paul Kruger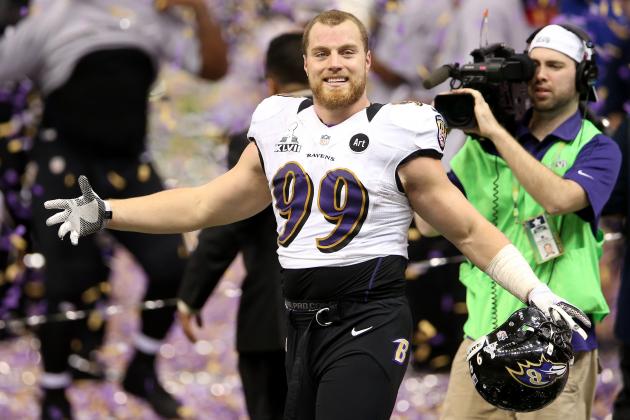 Ronald Martinez/Getty Images

The Miami Dolphins' signing of wide receiver Mike Wallace may have been the first big shot fired in free agency, but the first big blow on defense was struck quite a ways north of there.
The Cleveland Browns, who are flush with cap space and changing defensive schemes again in 2013, threw a fair amount of that cap space in the direction of outside linebacker Paul Kruger.
ESPN's Adam Schefter broke the news that Kruger had reached an agreement on a five-year contract with the Browns, with Mary Kay Cabot of The Cleveland Plain Dealer reporting that the deal is worth around $40 million.
Let's break out the old report card and see how this author's favorite NFL team did.
Begin Slideshow

»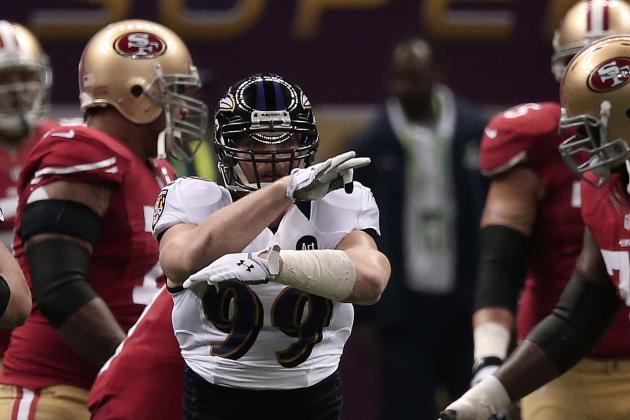 Win McNamee/Getty Images

You know, the Cleveland Browns might have an easier time fielding a solid defense if they didn't change schemes every 20 minutes.
A new staff in Cleveland this year brought with it another change, as Dick Jauron's straight-forward 4-3 has been replaced with Ray Horton's attacking 3-4 front.
That left the Browns sorely lacking at outside linebacker, and Kruger was easily the best option available in free agency at the position.
In that regard, the decision to pursue Kruger was an easy one.
Grade: A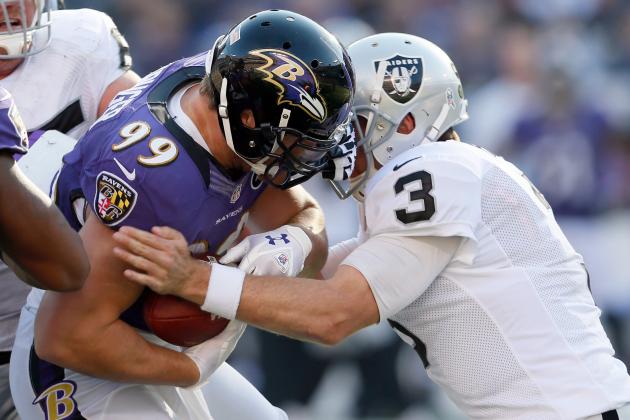 Rob Carr/Getty Images

Looking solely at Kruger's 2012 season, he would appear to be worth every bit of $8 million a year.
The 27-year-old followed his career-high nine sacks in the regular season last year with 4.5 more in the postseason, and Kruger graded out as Pro Football Focus' sixth-ranked 3-4 outside linebacker in 2012.
However, there are some dents in Kruger's resume.
Before last year, Kruger had never posted that sort of production, although it's also worth noting that he'd never seen nearly as much action as he did a season ago.
Kruger was also only average against the run, and during the six games that batterymate Terrell Suggs was sidelined, Kruger managed only 1.5 sacks.
So, while there's room for optimism there's also some for concern, and that knocks the grade here down.
Grade: B-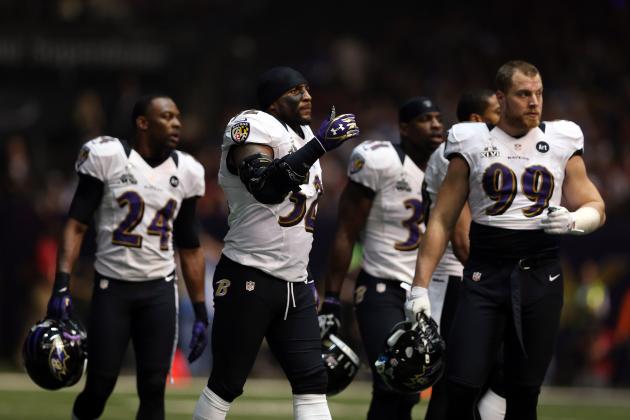 Christian Petersen/Getty Images

The Paul Kruger-to-Cleveland rumors have been flying hot and heavy over the past couple of weeks.
With that said, after the dust settled the investment that the Browns made in Kruger didn't end up being as substantial as many expected it would be.
Granted, $8 million a season with a big chunk of guaranteed money isn't exactly chicken feed, but it's also not nearly the $10 million or more a season that some were predicting that Kruger would fetch in free agency.
Grade: B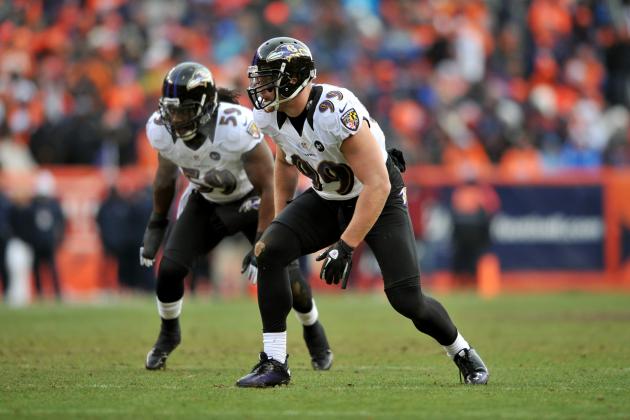 Dustin Bradford/Getty Images

Here's the part of this slideshow where I get a little glass half-empty.
Granted, Paul Kruger had a very solid season in 2012, and as I said earlier he was easily the best 3-4 outside linebacker available this year.
However, that says as much about this year's weak class at the position as it does about Paul Kruger.
At the end of the day, we're still talking about a player who has only one good season under his belt, was so-so against the run and struggled to get to the quarterback unless there was another pass rusher on the field to help complement him.
That doesn't bode well if Jabaal Sheard has trouble making the switch from defensive end to outside linebacker in 2013.
Grade: C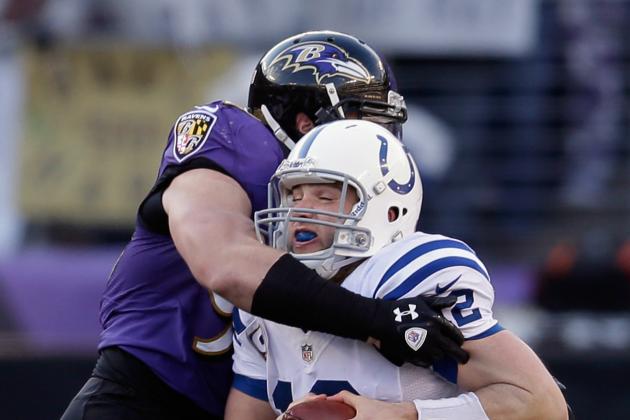 Rob Carr/Getty Images

I will freely admit that as free agency neared I dreaded the Cleveland Browns overpaying to land Paul Kruger, fearing that it would be the latest misstep by a franchise that can't get out of its own way.
However, now that the deal is done I'm warmed a little to it, mainly because Kruger's contract didn't come in as high as expected.
That isn't to say that there isn't still substantial risk involved in bringing Paul Kruger aboard, as there's always a chance that he was a "one-hit wonder" who will struggle in his new digs.
With that said, outside linebacker was a huge need for the Browns, and not only were they able to fill that need but they stuck it to the Baltimore Ravens in the process.
That's gotta count for something, right?
Grade: B-