5 Things to Watch for on March 11 Edition of WWE Monday Night Raw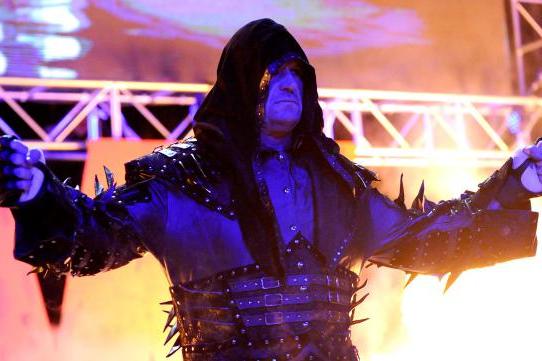 Photo courtesy of WWE.com
After last week's red-hot Old School Raw, the WWE has a lot to live up to, particularly with WrestleMania XXIX now just a month away. There is a ton of feud building left to do, though, so the WWE should have no issue filling Monday night's show with three hours of compelling content.
Arguably, the most anticipated part of the event is the inevitable showdown between The Undertaker and CM Punk. Last week, Punk won a Fatal 4-Way match for the chance to face Taker at WrestleMania. The Undertaker returned earlier in the night and resurfaced at the end of the show to stare down Punk. No words were exchanged and there was no physical contact, but there is likely to be some interaction on Monday night.
In addition to that, Brock Lesnar is scheduled to answer the WrestleMania challenge that Triple H laid down last week. Also, WWE Champion The Rock will not be in attendance, so it will be interesting to see how the WWE handles furthering his feud with John Cena.
While The Rock won't be present, Chris Jericho is supposed to make his return to WWE programming, and The New Age Outlaws will wrestle for the second week in a row, as they face Team Rhodes Scholars.
Here are the top five things to be aware of while watching Monday night's integral episode of Monday Night Raw on the road to WrestleMania XXIX.
Begin Slideshow

»
Prior to last week, The Undertaker hadn't been seen on WWE programming since a cameo appearance on the 1,000th episode of Raw. Prior to that his last involvement came at WrestleMania XXVIII, where he defeated Triple H to extend his undefeated streak to 20-0.
The Undertaker shockingly returned at a house show in Waco, Texas, a couple weeks ago, though, and he made his comeback official by showing up at Old School Raw last Monday.
Taker opened the show by simply standing on the stage. CM Punk then cut a promo about how he is aiming to end the streak. Randy Orton, Sheamus and Big Show interrupted him, which set up a Fatal 4-Way for the right to face Taker at 'Mania, but Punk was able to prevail.
This week figures to mark the true beginning of the feud between The Undertaker and Punk, as the WWE has to kick things into overdrive with WrestleMania rapidly approaching.
Since the WWE tends to protect The Undertaker as he is getting up there in years, I can't imagine that there will be a physical confrontation of any kind. In all likelihood, there will be a promo involving both men, though, which should make for compelling television.
While Taker isn't necessarily the best in the business on the mic, he can hold his own and will only be bolstered by the fact that Punk can cut a better promo than pretty much anyone else on the face of the planet.
Some fans are a bit apprehensive about this feud since there isn't a true basis for it, but I have a feeling that many will change their tune after Monday.
Punk said last week that since he was "screwed" out of the WWE Championship, he has focusing his attention on doing something that nobody else has: ending the streak. That is reason enough for Punk to feud with Taker, but we'll get even more context on Raw.
Two weeks ago, Triple H made his triumphant return to Monday Night Raw when he prevented Brock Lesnar from attacking his father-in-law, Vince McMahon. Triple H left Lesnar battered and bloodied, and it was abundantly clear that he was back to take care of some unfinished business.
Triple H made his return official last week on Old School Raw, challenging Lesnar to a match at WrestleMania XXIX.
Lesnar wasn't present last week, but he is scheduled to appear this week and provide Triple H with an answer.
The feud between Triple H and Lesnar goes all the way back to last spring, as Lesnar "broke" Triple H's arm with a Kimura Lock. Triple H challenged Lesnar to a match at SummerSlam, and while Lesnar and Paul Heyman continually declined the offer, Triple H eventually goaded Heyman into accepting the match on Lesnar's behalf.
The match itself resembled a street fight more than anything, as there were no rules and very little technical acumen was displayed. Lesnar dominated much of the match, and he ultimately came out on top by once again breaking Triple H's arm with the Kimura Lock.
Triple H essentially announced his retirement one week later without actually saying the words, "I retire." Despite that, most fans knew that we hadn't seen the last of The Game in a WWE ring.
Triple H said last week that his fire was rekindled when Lesnar attacked McMahon and put him in the hospital. Because of that, Triple H wants to defend the honor of his family.
While Lesnar was hesitant to accept Triple H's SummerSlam challenge, I have to believe that he'll be on board Monday night for WrestleMania. The WWE will certainly want to have such a high-profile match in place a month before 'Mania for advertising purposes.
Hopefully there is also another dust-up between Lesnar and Triple Monday night, as they need to keep their feud hot moving forward.
It was blatantly obvious to most that The Rock was going to miss some WWE dates even after becoming WWE Champion. But the catcalls are likely to begin this week, as he is not scheduled to be at Raw.
The Rock and John Cena reignited their feud last Monday, as it became official one week earlier that Cena would face The Rock for the title at WrestleMania XXIX. Their encounter was heated and really seemed to set the stage well, but the WWE has a real challenge when it comes to keeping their rivalry relevant this week.
The WWE has made do without The Rock on a couple of occasions thus far, staggering his appearances with those of Brock Lesnar. That will be the case once again this week, but with WrestleMania now just a month away, I'm not sure if Lesnar's presence will be enough to ease the sting of The Rock's absence. T
here will obviously be a lot of other things going on since Lesnar vs. Triple H, CM Punk vs. The Undertaker and many undercard feuds have to be built up, but putting the main event on the back burner is not a recipe for success.
Right now, it appears as though the WWE has a couple options. One would include The Rock appearing via satellite. This is likely the best way to do it, as he can still interact with Cena and keep things moving forward, but fans reacted so negatively to the satellite promos last year that I'm not sure the WWE will want to go that route.
If that doesn't happen, then I suppose Cena can cut a promo on his own and crack jokes about The Rock not being there. But all that would do is undermine the WWE Champion.
This clearly is not an ideal situation, but it is something that has to be worked around. The WWE made the decision to put the title on The Rock knowing that he wouldn't always be available. Some people have a problem with that, but I fully understand that The Rock has a jam-packed schedule.
With that in mind, I would go with the satellite promo so that The Rock can at least defend himself against Cena's verbal jabs.
Chris Jericho has not been utilized on WWE television for the past couple weeks due to his band, Fozzy, touring Australia. The WWE has tried to keep him fresh in the minds of fans to some degree by having him on SmackDown via Skype and promoting his SyFy show Robot Combat League.
I have thoroughly enjoyed Jericho's current WWE run due to his impeccable in-ring work. But the creative team hasn't had much direction for him, and it is still unknown who he will face at WrestleMania XXIX.
With WrestleMania just a month away, it seems quite likely that we'll learn a bit more about Y2J's situation on Monday night.
It hasn't exactly been hinted toward, but the only logical opponent for Jericho at this point is Dolph Ziggler. Jericho got involved with The Shield a bit prior to his two-week hiatus, but it now seems clear that The Shield will face Sheamus, Randy Orton and Big Show at 'Mania. Ziggler, on the other hand, has absolutely no feud in place and desperately needs a match of importance.
Jericho and Ziggler engaged in a rivalry during Jericho's last stint, which included a match at SummerSlam. Jericho won that match, but Ziggler beat him the next night, and that resulted in Jericho being "fired."
Jericho's sights were set on Ziggler upon returning at the Royal Rumble, as he entered No. 2 after Ziggler came out No. 1. They each lasted in excess of 45 minutes until Ziggler eliminated Jericho with a super kick.
Their feud then continued the next night on Raw, as they were forced to team together in a losing effort.
Even though the WWE has done an awful job of keeping their feud relevant and at the forefront, they do have reason to face each other at WrestleMania. Hopefully the WWE gets moving on that, because it can't afford to delay any longer.
Jericho vs. Ziggler wouldn't take place at the top of the WrestleMania card, but it would be a great bout that should help Ziggler pick up some much-needed momentum.
When the New Age Outlaws faced Primo and Epico on last week's episode of Old School Raw, it was a cool blast from the past that most fans seemed to really enjoy. Had the WWE just left it at that, then nobody would have complained.
The Outlaws got such a great reaction, though, that they will once again compete this week. The newly-reformed Team Rhodes Scholars challenged the New Age Outlaws to a match this week, and Billy Gunn and the Road Dogg accepted.
Last week marked the first time in more than a decade that the Outlaws had teamed together on Raw, so it was certainly a special moment.
Since the five-time WWE Tag Team Champions are wrestling for the second week in a row, however, it would seem to indicate that the WWE has some long-term plans for them. A victory over Damien Sandow and Cody Rhodes would all but confirm that and instantly make the New Age Outlaws tag title threats.
It is no secret that Team Hell No has been on the brink of destruction for quite some time, so it's evident that Kane and Daniel Bryan won't hold the Tag Team Championships forever. There are no dominant challengers for the title at the moment, though.
Taking that into account, I can definitely see the Outlaws emerging as the No. 1 contenders and earning a match at WrestleMania—or perhaps even a tag-team turmoil match taking place at 'Mania with Gunn and Road Dogg emerging victorious.
That may rub some people the wrong way, as the New Age Outlaws are past stars who "shouldn't be going over young guys." At the same time, it's important for the WWE to keep the tag straps relevant after Team Hell No drops them.
There is no better way to do that than by giving them to one of the greatest teams of all time. Both Gunn and Road Dogg can still work and Road Dogg is great on the mic, so it wouldn't be a charity case either.
If the WWE is smart, the New Age Outlaws will remain in the fold for the foreseeable future.
Follow @MikeChiari on Twitter and listen to him on Ring Rust Radio.