5 Most Underrated Players at Liverpool Football Club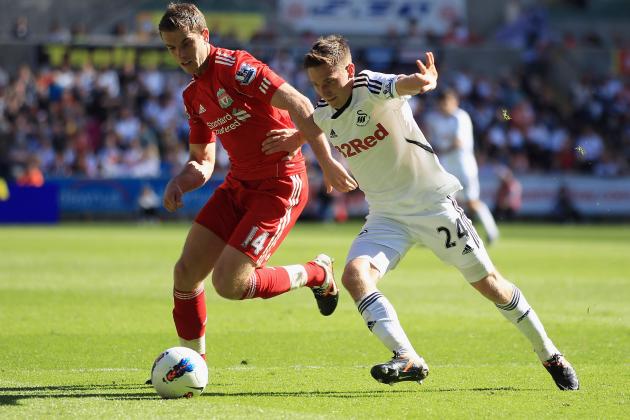 Bryn Lennon/Getty Images

Underrated is a term which is thrown around seemingly at will these days. Any time a half-decent player with consistency issues puts in one of his better performances, you can practically guarantee a chorus of "He's so underrated!" on his behalf by a group of fans or pundits.
This is often done by those who haven't watched his last half-a-dozen performances.
Sometimes, though, there are those who actually are underrated. This is either because they do a job which goes unnoticed amongst their more technically-able team mates, or because they are out of the eye of the viewers for an extended period of time.
Sometimes it just takes a while for the qualities of the player to shine through and be accepted by the majority. The likes of Lucas Leiva and, more recently, Stewart Downing might attest to that.
Here are five of the Reds' current most underrated players, of varying sorts.
Begin Slideshow

»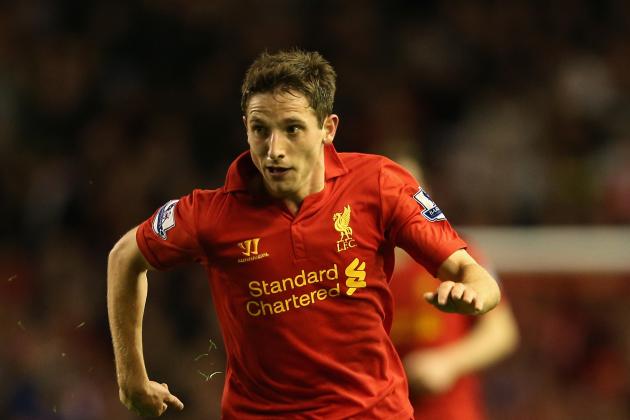 Clive Brunskill/Getty Images

For 2012 read Jordan Henderson, and for 2013 read Joe Allen. They are essentially the same variation of each other, just 12 months apart in their Liverpool careers.
Henderson last year came in for a £16 million fee, played a variety of roles which didn't always suit him, had a good start, faded to something near anonymity on the pitch during the longest and middle part of the season, before finishing rather more strongly again.
The expectation, the fee, the adjustment in surroundings, the pressure, the shirt—all of it might have played a part in Henderson's struggle to adapt to playing for Liverpool. But he was certainly one of the biggest scapegoats from the terraces at times.
Whatever the reasons, the former Sunderland midfielder certainly didn't reach the heights expected of him, and has had a real battle on his hands to become accepted by certain sections of the support as well as win his place back in the team this season.
He is winning them over though, with every energetic, selfless and technically impressive performance, and will likely continue to do so for the mid-term at the club.
Now read that through again, replace "Jordan Henderson" with "Joe Allen", "£16 million" with "£15 million" and you've got this year's version of events.
Both players still have a lot to offer the club over the coming seasons.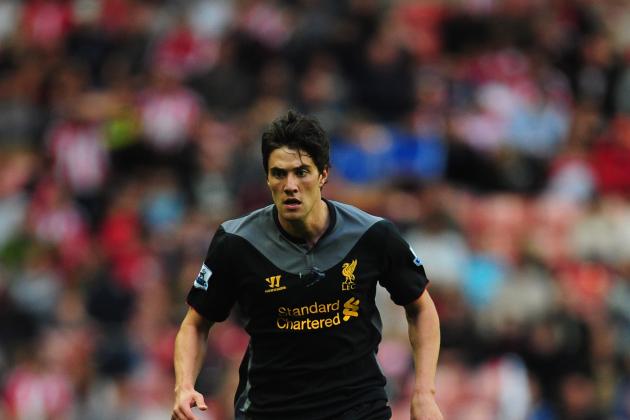 Stu Forster/Getty Images

Martin Kelly has spent most of this season out injured after rupturing his ACL at Old Trafford.
Before then, he had nailed down the right-back berth as his own, pushing Glen Johnson over to the left hand side, and keeping Jose Enrique out of the team entirely.
His performances last season and this term, early on, won him international recognition and he was easily one of the Reds' stand-out players at the back.
There should be no doubting his qualities in both defence and in going forward—yet after just a few months out of action, there are those who were stating he could be sold for putting funds towards the regeneration of the squad, with others "ahead of him" in the fight for places.
Kelly, whether at right-back or centre-back, is one of the best young defenders in the league, and has so much to offer the club over the next few seasons. A long-term injury might disrupt his progress in the team, but it shouldn't be a reason to push him out of first-team thoughts.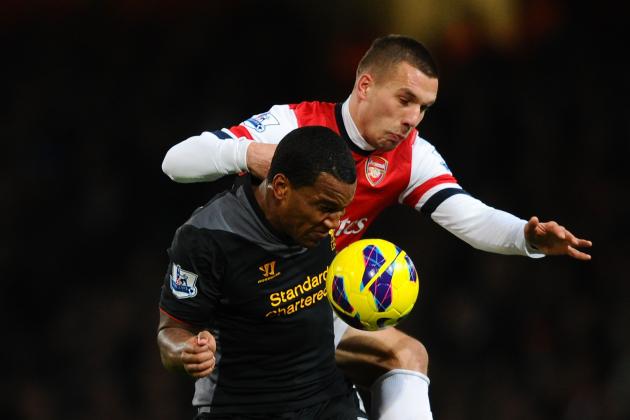 Laurence Griffiths/Getty Images

Fans can go the other way too, thinking that too much should be shown by emerging youngsters as soon as they make the breakthrough into the team.
Wisdom made his debut earlier this season and has gone on to make a total of 18 appearances so far, with plenty of those matches coming against some of the top attackers around England and Europe.
The defender has played against Chelsea, Tottenham, Manchester United, Arsenal, Udinese and Anzhi Makhachkala—as well as the small matter of the Merseyside derby against Everton.
That a young player—having changed his natural position in the team only months earlier— should have the odd difficult performance is probably not surprising.
That he has gone through the vast majority of those matches looking as accomplished and natural a Premier League player as any of his teammates shows a good chance this lad could be something rather good.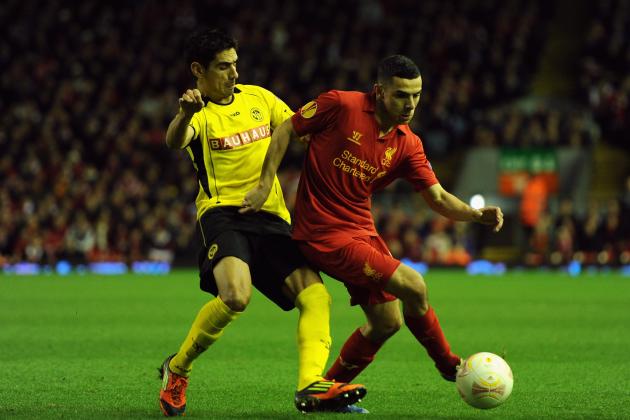 Chris Brunskill/Getty Images

Far be it for anyone outside of the day-to-day involvement at the club to question the manager's judgement. But it does seem—from the outside looking in—as though Moroccan winger Oussama Assaidi has perhaps not had quite as much of a fair shot as he might have done.
Assaidi joined the club shortly after Brendan Rodgers in the summer, but it seems as though he was not necessarily the manager's signing.
Assaidi has played only 11 times for the Reds this season, with only three of those coming in the league—all as substitute. And he has featured only once in any competition since the end of November.
Clearly, he has not done enough in training to impress and be handed a chance. Though it seems strange; he has had at least a reasonable impact in the Europa League to suggest he could be an effective impact player off the bench domestically.
With the remaining league games so spaced out over the rest of the campaign, it is unlikely that Assaidi will get a chance to shine further, meaning he might well be off in summer.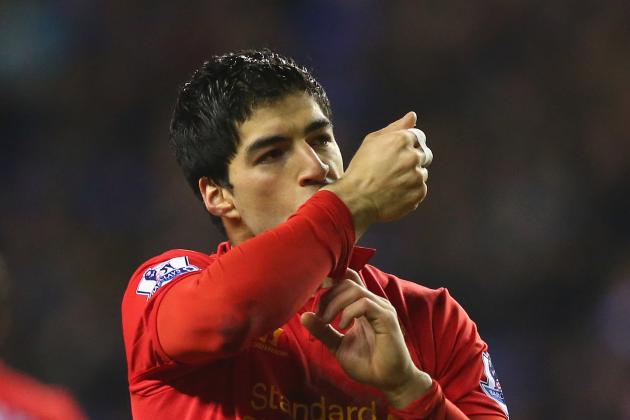 Alex Livesey/Getty Images
Suarez is pictured here, kissing his wrist after his 29th handball goal of the season
So spoke Steven Gerrard in the wake of the 3-2 win over Spurs on Sunday (via LiverpoolFC.com):
He's been doing that for us all season [Suarez playing well and scoring goals]. Before the last deadline, we never got that centre-forward in and he's almost carried this team on his own. At times he was the only centre-forward we had. He's top scorer in the league now and he's been incredible. I can't put into words how good he's been. If he doesn't win an award this year, he'll be the best player ever not to win an award.
How any viewer of the game can question the levels of ability and commitment to winning of Luis Suarez is just unthinkable. There can be no doubt that when Liverpool return to playing in the Champions League, if the Uruguayan forward is still with them, he will simply have to be regarded as one of the greatest around.
He can win games on his own. But he also puts such a huge volume of selfless running and work rate into every game that it is folly to label him greedy, or inconsistent, or any other negative attribute.
So some don't like his approach to the game, his narky side, his berating of opponents and officials. So what? Suarez certainly doesn't care.
He's there to win games, not friends.
While folk outside of the club continue to suggest that others are better strikers, better attackers, better players than he is—it can only be offered as evidence that he has racked up yet another boatload of opposition fans who have gone home unhappy because he has left their entire defensive unit trailing in his wake.