Cleveland Browns' Blue Print for Winning Free Agency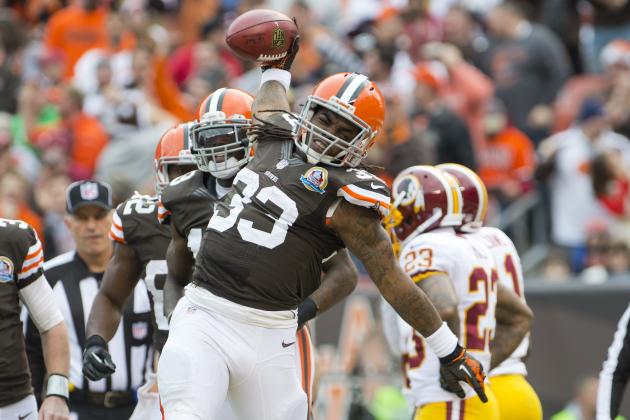 Jason Miller/Getty Images

Without a second-round pick the Cleveland Browns are going to have to utilize free agents to aid their offseason transitions.
Offensively, the West Coast offense is out, with Norv Turner and Rob Chudzinski coming in to establish a more vertical and threatening attack.
On the defensive side of things, the team will need to find players built for 3-4 defense as opposed to the 4-3 scheme that the team has run over the past couple of seasons.
It seems the never-ending carousel of personnel and systems will continue, at least for one more offseason.
Let's take a look at a couple of things the new Browns regime must do in 2013 in order to "win" the free-agency period.
Begin Slideshow

»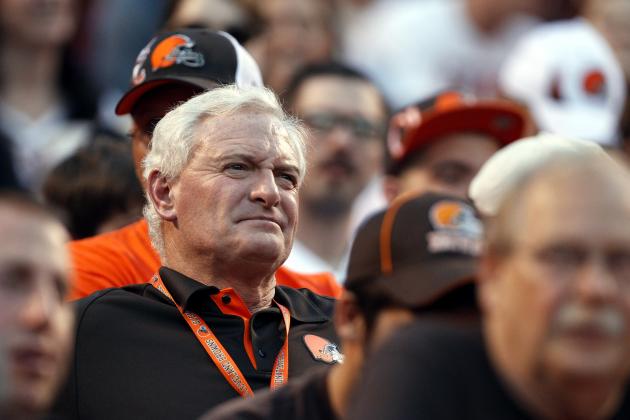 Matt Sullivan/Getty Images

Brownstown has been yearning for a turnaround for what seems like forever. This newest shake-up throughout the organization promises to be the answer that the Cleveland Browns faithful have been waiting for.
With an abundance of cap space, a budding young core of talent and new and fresh offensive and defensive schemes, the time to strike is now.
We may not see a Super Bowl win next season, but there is no reason to think that after adding a couple of key pieces this offseason that this team won't be able to compete better than it has recently.
Adding some pieces is definitely a necessity for an already young team that is undergoing such a massive transition. Cleveland must make some moves. That's true whether that entails bringing in experienced veterans or big-name talents that can come in and change the landscape of the organization.
Setting the tone is the key, and going out and doing that by making some waves in free agency is a good start. They should calculate their moves, but must make one or two big decisions in order to help bolster this team's roster.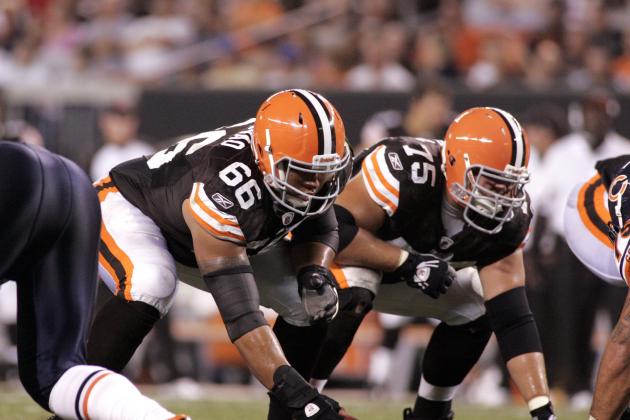 Justin K. Aller/Getty Images

There are several glaring holes across the Cleveland Browns roster that must be addressed this offseason. With the transitions in systems factored in, these holes become even more glaring and plentiful than originally anticipated.
Drafting players, especially in the mid- to late rounds, is a dangerous enterprise. Without a second-round pick, Cleveland must find some relief during the free-agency period while supplementing those players with youth through the draft.
The draft will still be key to the immediate and long-term success of the team. The transitions of this offseason, though, make free agency a much more essential route for this organization.
Outside linebacker is definitely one of the team's biggest concerns heading into the 2013 NFL season. Ray Horton boasts an aggressive, attacking 3-4 defensive scheme that utilizes outside backers to harass and disrupt the quarterback's timing.
These blitzes also require cornerbacks who are able to play on an island, as blitzes and coverage shifts will often leave them in those situations. With Sheldon Brown more than likely gone and Buster Skrine's struggles in those situations, there is an immediate need for a starting-quality cornerback to play opposite of Joe Haden.
Fullback must also be addressed this offseason. It's becoming increasingly clear that second-year back Owen Marecic isn't in the team's long-term plans. Marecic struggled with injuries as well as with inconsistencies in blocking and receiving.
Benjamin Watson may have caught his last pass in Cleveland, too, making tight end an immediate need for the team this offseason. Both Norv Turner (Antonio Gates) and Rob Chudzinski (Kellen Winslow Jr. and Greg Olsen) employed multi-skilled, vertical-threat tight ends in their respective offenses.
Wide receiver is also a position of need, but not as big as the others. If the team can find an impact player at the position this offseason, and there are some available, they should pull the trigger to enhance their current crop.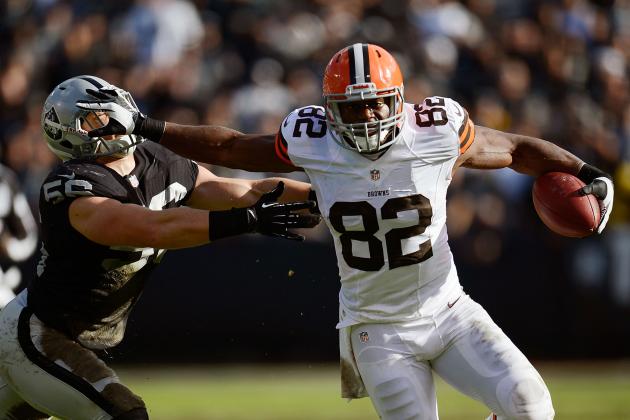 Thearon W. Henderson/Getty Images

Doing the same thing over and over again and expecting different results is a fruitless enterprise. Likewise, keeping the same players and expecting different results is the equivalent of that ineptitude.
Josh Cribbs, Sheldon Brown, Scott Fujita, Reggie Hodges, Brandon Jackson, Josh Johnson, Kaluka Maiava, Mohamed Massaquoi, Juqua Parker, Alex Smith, Ray Ventrone and Benjamin Watson are all unrestricted free agents this offseason.
Parting ways with these players is a likely scenario as Rob Chudzinski, Ray Horton and Norv Turner will almost surely opt to bring in "their" guys as opposed to leftovers from the previous regime.
This turnover in talent is sure to create a new look and feel for the team, but will it be for the best?
As mentioned, these players weren't getting it done. Nearly all of the team's listed free agents are either aging veterans or under performers who never quite reached their potential with the Cleveland Browns.
Cribbs, Dawson and Watson were all large contributors during their stay in Cleveland, but all will likely find new homes for next season. This isn't the end of the world, though, as the team may finally be able to grow by adding fresh talent to its roster.
Dawson will be missed the most out of all of the departing Browns. His contributions to the franchise should never be understated. If one of these guys is kept around, it should be him.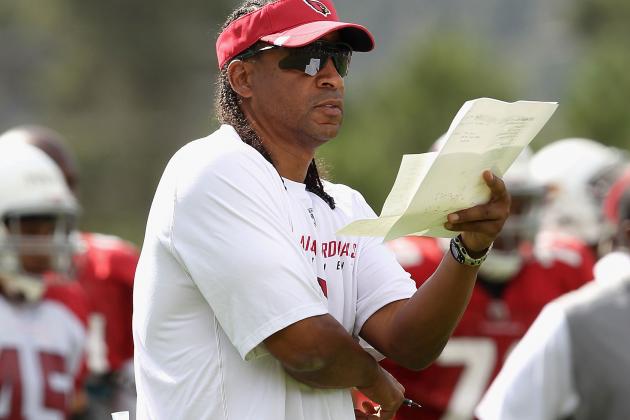 Christian Petersen/Getty Images

Ray Horton, upon his hiring by the Cleveland Browns, said he doesn't see the need for a complete overhaul in personnel despite his plans to run an attacking 3-4 defensive scheme next season. He also plans to implement all different types of fronts, making personnel flexibility a must.
While Horton is optimistic about the talent he has to work with, he is going to need outside linebackers who can attack the passer. Cleveland's linebackers continue to be one of its weaknesses, and adding another one to the fold and reshaping their role will only increase that.
Bringing in an established pass rusher through free agency should be the team's top priority in order to realize its lofty potential under Horton. They shouldn't stop there, though, and should bring in another rusher in order to push everyone currently on the team and any rookies that are brought in.
Offensively, the Browns are lacking in effective options in the vertical passing game. Travis Benjamin certainly has the wheels to get down the field, but finding separation has been an issue for him due to his size. Josh Gordon has proven to be the only reliable deep threat on the team, but his play was inconsistent and came in spurts in 2012.
Tight end will definitely continue to play a big part in the team's offense next season, making acquiring one just as crucial as the need for a big-play wide receiver.
How the Browns transition and staff their new schemes will be the key to their offseason success, and ultimately will determine whether or not they "win" or "lose" free agency.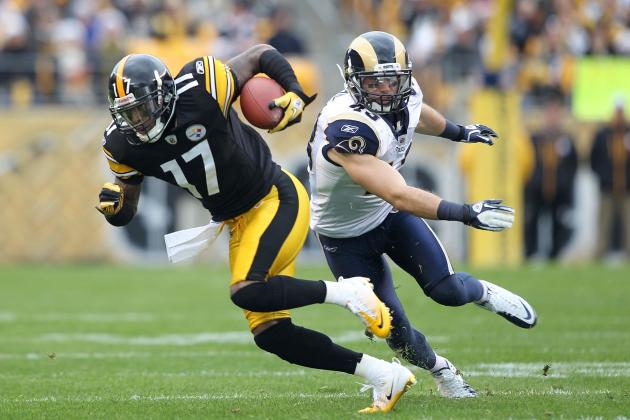 Karl Walter/Getty Images

The Cleveland Browns shouldn't go out and throw money around in free agency, despite the team's available cap room. Addressing needs, adding impact players and aiding the team's transition are all important; but so is fiscal responsibility.
Mortgaging the future for immediate success never typically pans out in the long-term. That doesn't mean that splurging on one or two impact players should be an afterthought. By spending smartly, I don't mean that the team should shy away from making any splashes.
The process of calculating risks, addressing needs and adding players the organization thinks it can build around should always be a consideration, no matter what the cost.
But, cap room is a fickle thing. While it's there today, it could just as easily be completely gone in a season or two. Young and budding stars are going to want bigger paydays after their rookie contracts expire, and the Browns must plan ahead by keeping space available on the budget for those players they want to retain.
In the end, it's a delicate balancing act that many teams fail to maintain. This is a disclaimer, more than anything, that the Browns should be responsible but aggressive during the offseason.
This free-agency period will be a win for the Browns if they can come away with three or more impact players and several role players in free agency while still maintaining $25 million-plus in cap space.