With the lights on bright, the stage is set for Doug McDermott to have a huge NCAA Tournament.
The Creighton Bluejays beat the Wichita State Shockers, 68-65, on Sunday, to win the Missouri Valley Tournament for the second year in a row and earn a bid to the Big Dance. McDermott is the star of what is a strong basketball team.
He's third in the country in scoring, at 23.5 points a game. McDermott came into the 2012-13 season with a fair amount of hype after averaging 22.9 points last season and putting in strong performances against the Alabama Crimson Tide and North Carolina Tar Heels in the NCAA Tournament.
With his scoring ability, McDermott can power the Jays past almost any team in the country. With the success of smaller schools in past years, there's no reason to think that Creighton can't make a historic run.
The magic of the Big Dance can often come from watching the mid-major stars carry their teams to a deep run, knocking off the big boys along the way. Here's three other players to look out for.
Kelly Olynyk, Gonzaga Bulldogs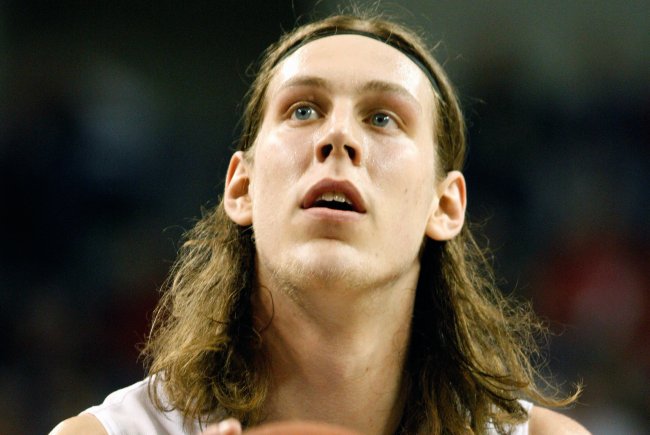 William Mancebo/Getty Images
If you're looking for reasons why the Gonzaga Bulldogs are the top team in the country, look no further than Kelly Olynyk.
The junior forward is playing almost twice as many minutes a night as he did in 2010-11. As a result, his stats have taken a massive jump from the 5.8 points and 3.8 rebounds a game. He leads the Zags in scoring at 17.3 points a game and is second in rebounding at 7.0 rebounds. Olynyk has also been extremely efficient—his shooting percentage of 65.5 is fifth in the country.
With his monstrous size, Olynyk is not going to be bullied. Olynyk was probably able to exploit much weaker teams in the post during the regular season. That doesn't take away too much from what he's done up to this point and what he can do in the tournament.
Gonzaga is at a huge advantage by having such a skilled big man.
Nate Wolters, South Dakota State Jackrabbits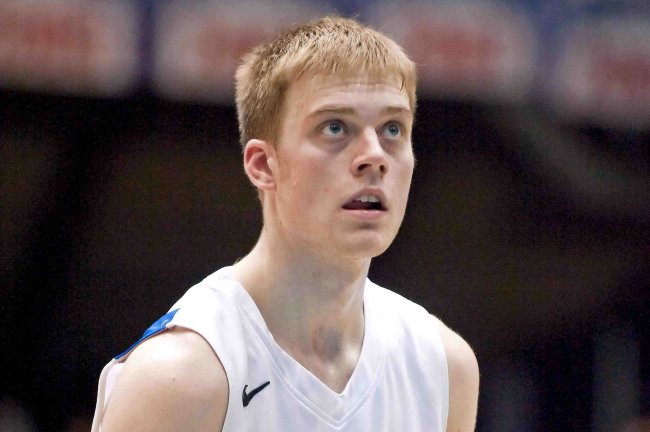 Greg Smith-USA TODAY Sports
Much like McDermott, Nate Wolters received some press prior to the season for his strong play last year. With so much on his shoulders, it wouldn't have been too surprising to see Wolters wilt a little bit. Instead, he came back even stronger.
He's fourth in the country in scoring, at 22.7 points a game, which is 1.5 more points than he averaged last season. His shooting percentage has also increased by 47 points. Wolters is shooting an unfathomable 49.5 percent from the field. He's not the kind of guy who penetrates to set himself up for easier shots.
Playing in the Summit League isn't exactly the best preparation for the NCAA Tournament. The level of competition that Wolters sees will drastically increase should the South Dakota State Jackrabbits qualify for the Big Dance.
Fans shouldn't be worried about Wolters dropping off too much, though. He'll see plenty of double teams, but Wolters will be able to at least get open enough to possibly propel the Jackrabbits to a major upset.
Joe Jackson, Memphis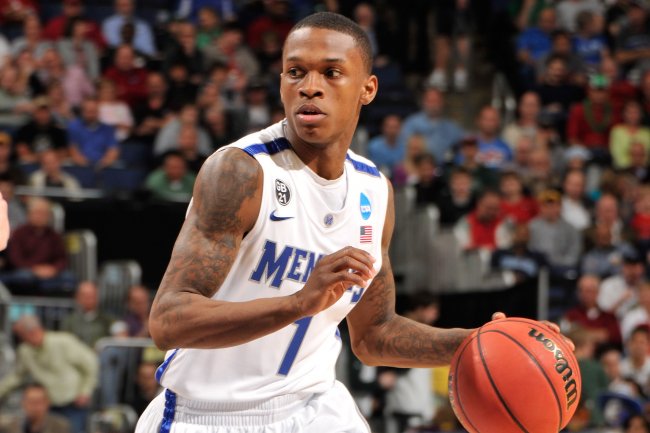 Jamie Sabau/Getty Images
Joe Jackson's numbers don't jump off the page. His 13.8 points and 4.9 assists a game are good but not great numbers.
Efficiency has been Jackson's best trait. Shooting 53.0 from the field is a very good accomplishment for a guard. The junior guard doesn't attempt too many three-pointers, but when he does, he makes them count. Jackson is shooting 49.3 percent from behind the arc.
Having a skilled floor general is a huge boost for the Memphis Tigers.
Jackson should be smarting from his performance last year in the tournament. Against the Saint Louis Billikens in the first round, he shot only 3-of-10 from the field and had eight points in the Tigers' 61-54 defeat.
With that experience under his belt, Jackson should be primed and won't let the grandeur of the tournament overtake him.