UK Basketball: Breaking Down 'Cats NCAA Tourney Hopes Entering Florida Game
Mark Zerof-USA TODAY Sports

"Beat Florida, and this all goes away."
That is what John Calipari said he told his team (per Kentucky Sports Radio) after their crushing 72-62 loss to Georgia on Thursday evening in Athens.
Unfortunately, that very unlikely occurrence might not even be enough to help the University of Kentucky Wildcats get into this year's NCAA tournament. The Wildcats were already on the bubble, but a loss to weak team like Georgia means that UK has a nearly impossible task ahead of it if it wants to go dancing after the SEC tournament.
The following is a breakdown of Kentucky's NCAA tournament chances entering its matchup with Florida on March 9.
All stats via ESPN.com
Begin Slideshow

»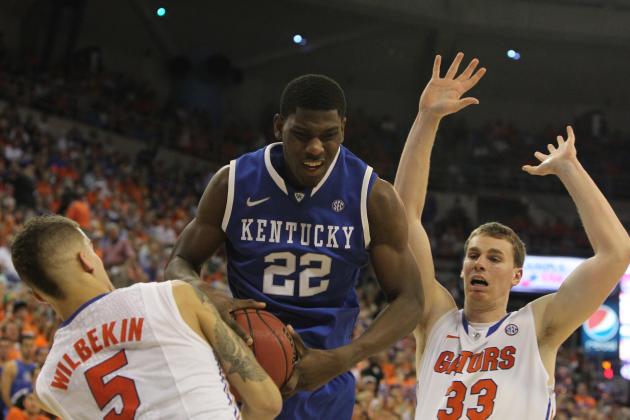 Kim Klement-USA TODAY Sports

After a loss to Georgia, Kentucky winning its March 9 matchup with Florida looks even more unlikely than when I made my crazy prediction that the Wildcats would.
But on the off chance that a miracle occurs at Rupp Arena and UK wins, it probably still won't be enough to propel the Wildcats into the tournament by itself. Kentucky would likely need at least one win the SEC tournament to merit consideration for an NCAA tournament bid.
Considering that Kentucky has had trouble with some of the bottom-rung teams in the SEC, that's not a sure thing by any stretch.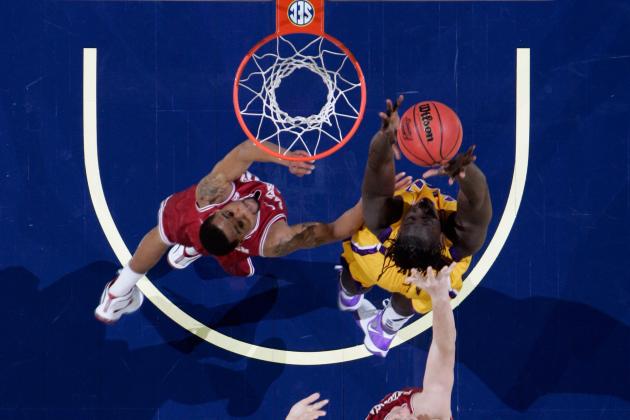 Chris Graythen/Getty Images

Before the loss to Georgia, Kentucky was looking like it needed to win two games in the SEC tournament to secure an at-large bid to the NCAA tournament.
At this point, two wins probably won't cut it. Three wins and a good showing in the final game might be enough, but it would also largely depend upon who UK's opponents would be on the way there. With the SEC's very low overall RPI, there aren't many combinations that give the Wildcats enough quality wins on their resume.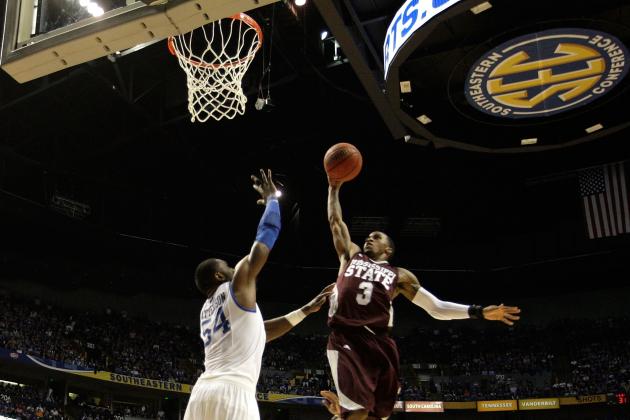 Andy Lyons/Getty Images

If the Wildcats can reclaim the SEC crown from when they won it back in 2011, the automatic bid means that they won't need to wait and see if their resume stacks up enough to get them into the dance.
Unfortunately, a (very unlikely) trip to the final game means another matchup with Florida, which the Wildcats don't match up well with at all. Combine the complete lack of physical and mental toughness this team has shown, and it wouldn't be surprising to see Kentucky make an exit in the first round.

Even with the Big Blue Nation traveling to Nashville to essentially make the tournament feel like a home game, other teams smell blood in the water. The cohesiveness that should be taking place at this point in the season has almost seemed to regress back from where it was a few weeks ago.
A trip to the Big Dance at this point would just be for pride, not a run at defending the title. This team just doesn't have what it takes to play together in the postseason.
Please feel free to leave a comment below. If you'd like to sing my praises or tell me how terrible I am more personally, I can also be found on Twitter.