8 Best Brazilian Fullbacks in the Game Today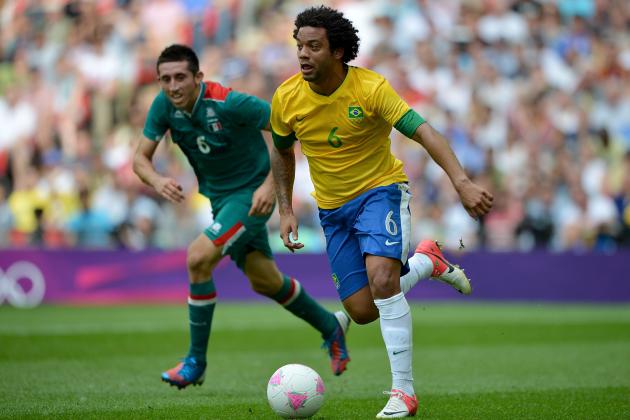 Jeff J Mitchell/Getty Images

The full-back. A position that has taken on an ever more important role in the modern European football team but has long been of similar importance to the Brazilian game.
The lateral, most accurately defined as a wing-back, is a key member of any Brazilian side. Although deep-lying, their main contribution is as an attacking outlet with defensive solidity considered more of a bonus.
That said, with the national side heading to a more and more European style of playing, an increasing amount of attention is being paid to the all-round games of the country's full-backs.
Brazil has provided many of the position's all-time great players. Cafu, Roberto Carlos, Junior and Branco have been some of the best in modern times.
Historically, the likes of Nilton Santos, Djalma Santos and Carlos Alberto Torres have not only reached the top of the game but they have also advanced the definition and role of the position.
With all that history in mind, who then are the best eight laterals of Brazil's current generation?
Begin Slideshow

»
Clive Rose/Getty Images

Marcio Azevedo
Former Botafogo full-back who recently completed a transfer to Metalist Kharkiv. Has the potential to impress for the Ukrainian side in European competitions.
Bruno Cortez
Sao Paulo's flying wing-back had a slow start to life at the Morumbi following a fine 2011 season at Botafogo. However, he has taken on an important role under new coach Ney Franco. A Brazil international.
Bruno Vieira
Fluminense's dependable right-back was an important member of the Tricolor side that won the Brasileirao in 2012. A good all-around option.
Fabio da Silva
Manchester United owned Fabio has had a rough time with injury in England, but he has made some good performances for QPR this season. A former Champions League finalist who should be given his Old Trafford chance next season.
Carlinhos
The more attacking of Fluminense's full-back pair, Carlinhos provides his side with a fine attacking outlet and is a regular provider of goals and assists for his side.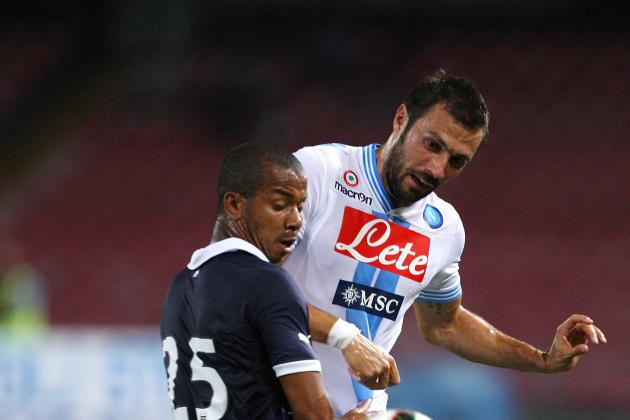 Paolo Bruno/Getty Images

Mariano has fallen off the radar in Brazil since a January 2012 move to Ligue 1 side Bordeaux. However, the former Fluminense star has been an important part of Francis Gillot's side in Southwest France since his move.
In his time at Fluminense, the attacking wing-back was considered one of the best Brazil had to offer, and he was briefly called to the national team under previous manager Mano Menezes.
Now 26 years old, the Guarani academy product still possesses incredible speed and acceleration, while his crossing has provided three assists thus far this campaign.
In order to challenge those ahead of him in the national team pecking order, he will ultimately need to move on from Bordeaux. For now, though, he appears to have settled well in European football.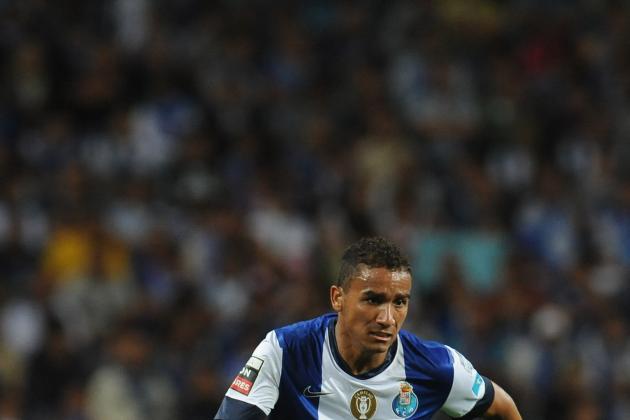 Valerio Pennicino/Getty Images

There is a good argument that 21-year-old Danilo should be higher up on this list of full-backs. However, he is still very much a work in progress in the role.
At Santos, many of the former America Mineiro player's best performances came in a midfield role. There was a general feeling that he was not defensively aware enough at full-back—a criticism which also raised its head ahead of the 2012 Olympic Games.
In fact, many of Danilo's best performances while at Santos came in a shuttling midfield role. Now fully adapted to full-back in Portugal, though, he has improved substantially.
A regular starter at the Dragao, he is gaining important experience in both the domestic league and European competition, with a place in the post-2014 Brazil setup an almost certainty.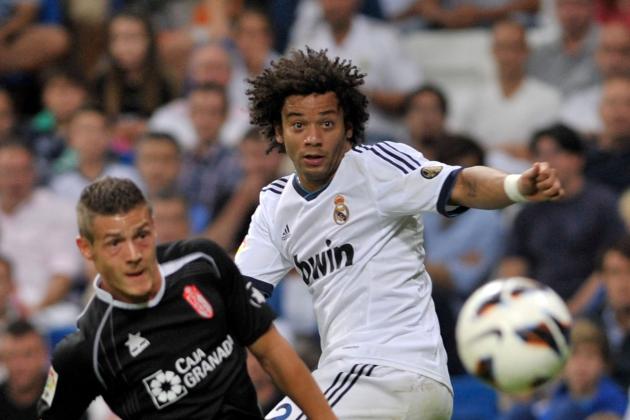 Gonzalo Arroyo Moreno/Getty Images

Granada full-back Guilherme Siqueira is apparently considering a switch to join the Spanish national team, following an enquiry from Vicente Del Bosque into his availability.
"Spain's assistant manager told me that if I get Spanish nationality, I might be an option for the future, as they have been following me for a while," he told Globo Esporte.
Guilherme has been linked with a host of clubs after his impressive performances for Granada, whom he joined from sister side Udinese in 2010. Among those linked are Premier League leaders Manchester United. (Metro)
The left-back has scored 10 goals in 60 appearances in La Liga over the past two seasons and should have been considered for the Selecao. Granada, unfortunately, do not afford him much press coverage in his homeland.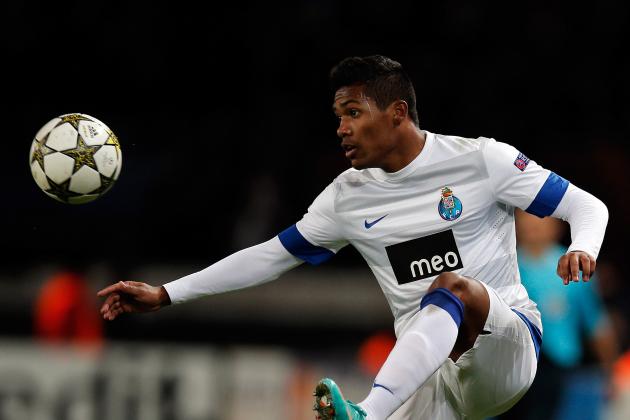 Dean Mouhtaropoulos/Getty Images

Another player to have youth on his side is 22-year-old left-back Alex Sandro, who like Danilo made the switch from Brazil side Santos to FC Porto in 2011.
While life was not always easy for the youngster after his big move to Europe, he has since capitalised on the departure of Uruguayan Alvaro Pereira to make the position his own at the club.
An Olympic silver medalist in 2012, the Atletico Paranaense man is famed for his pace and willingness to attack. At the Games, though, he was used in a shielding left midfield role ahead of Real Madrid's Marcelo.
Now finally beginning to get experience under his belt at Porto, the youngster looks a good long-term bet for Brazil squads—with Marcelo and Fabio da Silva appearing to be the post-2014 competition.
The 2014 World Cup may see more established options keep him out the squad, but he will be a good age to challenge for a major role at the 2018 tournament.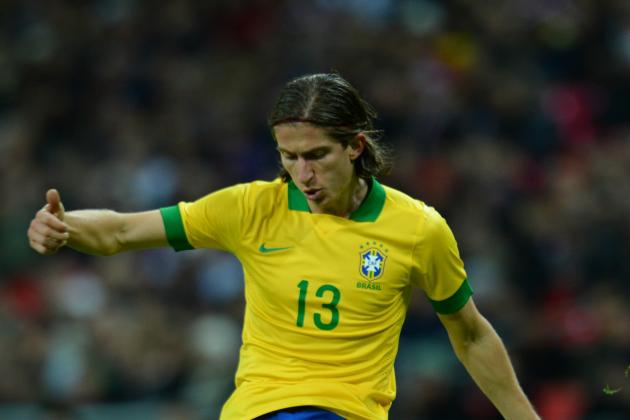 Shaun Botterill/Getty Images

After a three year absence, Atletico Madrid defender Filipe Luis made a long-awaited return to the Brazil squad for last month's friendly defeat to England.
Despite the return of Marcelo to the squad, he also retains his place for the upcoming fixtures with Russia and Italy later this month.
Now 27, the 2014 World Cup is likely to be the attacking full-back's best shot at attending a major tournament. Now, he must simply do enough to retain his place in the matches to come.
Since a 2006 move to Deportivo la Coruna, Figueirense-produced Filipe has been one of La Liga's most consistent performers in the position, and he is more than deserving of his eventual return to the national team setup this year.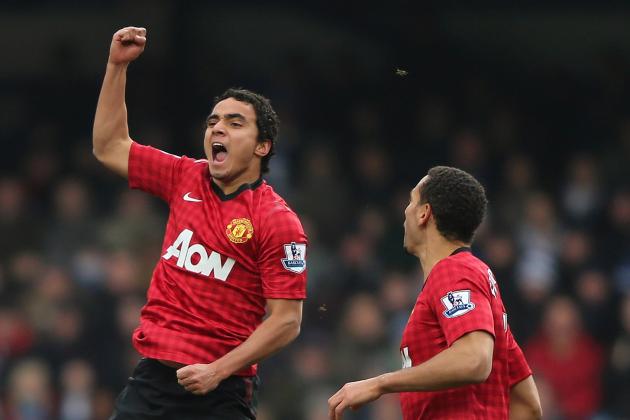 Ian Walton/Getty Images

Ever improving, Manchester United full-back Rafael da Silva has been one of the outstanding defenders of the Premier League this season and could be in line for the PFA Young Player of the Year award.
Now 22, the one-time Fluminense academy player appears to have finally come of age. After a poor Olympic final and the loan departure of his twin brother, he has responded with his best and most consistent form in a United shirt.
Recently, a poor first-half in the Bernabeu against Cristiano Ronaldo looked to have seen the return of his previous youthful naivety. However, that was quickly forgotten, and over the next one-and-a-half legs of the tie he put in a very accomplished performance.
Rafael is unlikely to displace present incumbent right-back Daniel Alves ahead of the 2014 World Cup.
However, should his form continue, he is almost certainly the prime candidate to take over the role ahead of the 2018 competition.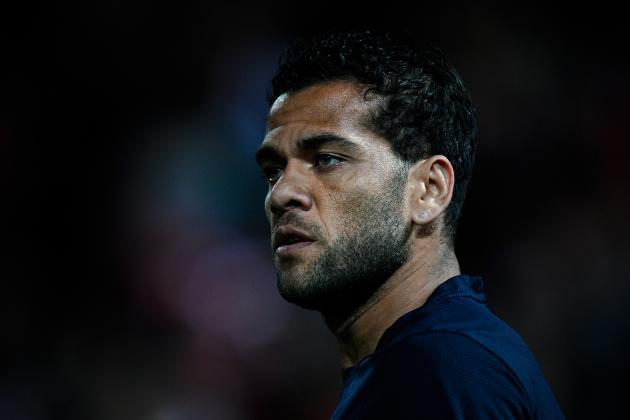 David Ramos/Getty Images

Daniel Alves has long been rated as one of the best right-backs in world football and, despite a perceived decline in his form this season, has still put in some excellent displays in big fixtures.
Once seen as the weak link defensively, the 29-year-old Brazilian has improved immeasurably to now play a much more mature game that helps accommodate the attacking presence of Jordi Alba on the other flank.
His attacking play, though, remains a key feature of his game, with his late runs into the area having been a constant source of goals for the all-conquering Barcelona in recent years.
Brazil's first-choice right-back ever since the 2010 World Cup, it would seem highly unlikely that he will be replaced ahead of next year's tournament in his home country.
Denis Doyle/Getty Images

Despite facing major competition from Fabio Coentrao for his first-team position at Real Madrid, Marcelo is still undoubtedly one of the best left-backs in world football.
While either he or Dani Alves could easily have topped this list, 24-year-old Marcelo gets the nod by virtue of potential ability.
The former Fluminense player has the ability to be the undisputed best in his position anywhere worldwide, but he has at times allowed his exuberance to get the better of him in the past.
He is, though, a certainty for Brazil's starting lineup in 2014 and will be one of the best left-backs on show at the tournament.
With attacking quality in abundance, his presence on the left flank will be of great value to Luiz Felipe Scolari's side.