Michigan Football: Why Roy Manning Is a Perfect Fit for Brady Hoke's Staff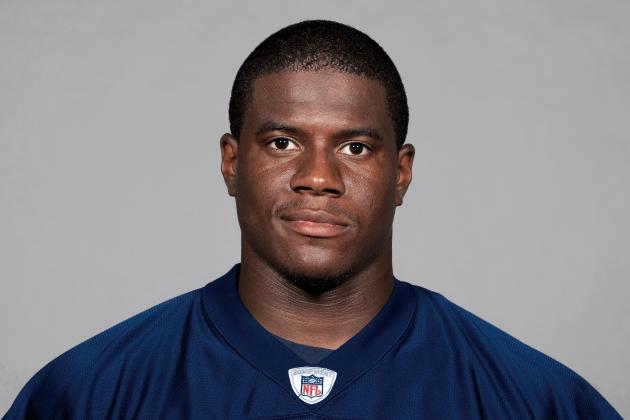 Getty Images/Getty Images

The hiring of Roy Manning this past week certainly seems to have Michigan fans excited, as the young coach brings a lot to the table.
There are those out there who don't think this is a good hire and will criticize Brady Hoke for it, but you're going to have at least a few naysayers in any scenario.
So why is Manning the absolute perfect fit here at Michigan?
Here's a closer look at the young coach.
Begin Slideshow

»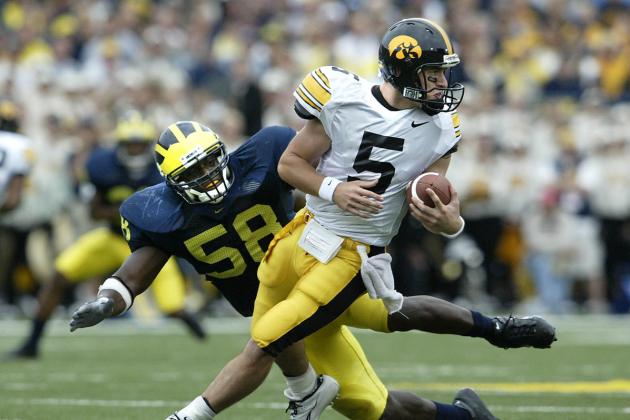 Tom Pidgeon/Getty Images

Manning, only 31, is still young and full of energy.
Where does this translate best? The recruiting path.
Jerry Montgomery was very similar in this regard, but hopefully Manning will do him one better.
Manning should be able to connect with some of the recruits, whether it be about football or life off the field. That's not to say that some of the older coaches on the staff can't connect, but sometimes teenagers do like to talk to someone a bit closer to their own age.
Manning should quickly become a fan favorite, as his energetic and intense attitude will hopefully become well known.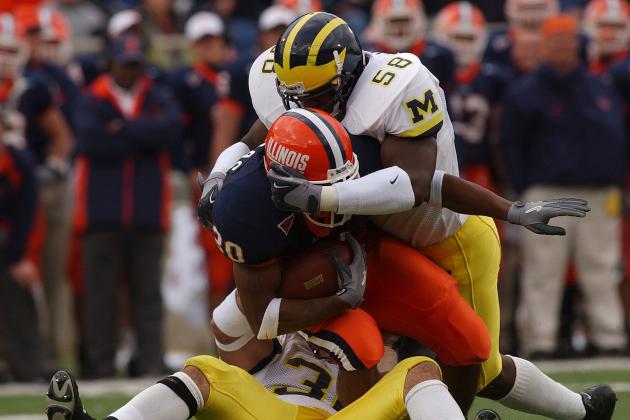 Jonathan Daniel/Getty Images

Any time a former player comes back to rejoin a program, it's going to be special.
For those not familiar with the program, it may be difficult to understand the importance of bringing in a true "Michigan Man" to this staff.
Manning fits the bill perfectly, playing linebacker at Michigan from 2001-2004, before graduating and spending a short time in the NFL.
Manning already has a good feel of the program and how things run. Some may not think this matters much—but at a school like Michigan, it can be huge. It won't be easy preparing these kids to be the best in the nation at their respective positions, and every coach on the staff knows that. Manning knows what it takes to succeed here; he knows that a little extra is going to be expected of him because he is back in the fold.
With that being said, fans have no doubt Manning will get the job done, which is why Manning's return to the program has been welcomed with open arms.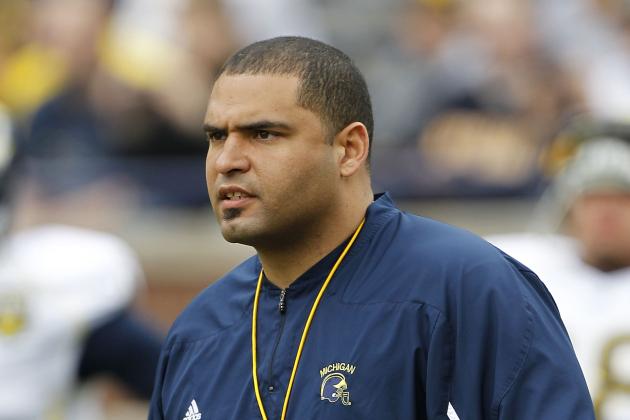 Leon Halip/Getty Images

Even though Jerry Montgomery coached the defensive line, Manning was brought in to coach the outside linebackers.
This is a good move though, as Hoke and Mattison already handle so much of the d-line responsibilities themselves.
This allowed Hoke to bring in Manning and assign him to an entirely different position group.
Mark Smith has already worked wonders with this unit, and Manning should only help make it better. Heck, you could make the case that linebacker is the strongest position on this entire 2013 team.
I don't want to call Montgomery's loss addition by subtraction, but it may not be far off.
After watching the interview, it's easy to see that Manning will fit right in at Michigan. It's also easy to see why Brady Hoke wanted him so bad.
Manning isn't only a defensive minded guy but also has an all-around high football IQ. This is evident by the fact that he served as Cincinnati's running backs coach in 2012. As a result, the Bearcats wound up leading the Big East in rushing offense.
Now returning to his natural defensive coaching position, it'll be interesting to see what impact he'll have on these young kids.
It'll also be intriguing to see what impact he has on the recruiting trail, where he should excel.
It is always great to see alum come back and be reunited with a university in a way such as this.