5 Reasons Why Undertaker vs. CM Punk Will Steal the Show at WrestleMania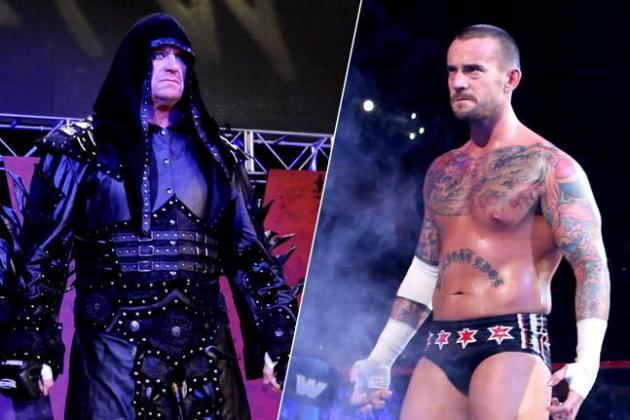 Source: WWE.com
WrestleMania XXIX is looking to feature a remarkable card, but amidst the renewal of rivalries and the clashing of box office colossi, it's CM Punk and Undertaker who will steal the show.

After months of speculation, The Demon of Death Valley made his return to WWE television on last week's Raw. It was also decided that his opponent at this year's mega-event would be CM Punk, who's still hot off of his extraordinary WWE championship reign.

Of course, WrestleMania XXIX will be the host of other huge matches, namely Rock vs. Cena and (more than likely) Triple H vs. Brock Lesnar.

The match for The Undertaker's streak stole the show at last year's WrestleMania against similarly stiff competition.

Here are five reasons why it'll do it again at this year's Showcase of Immortals.
Begin Slideshow

»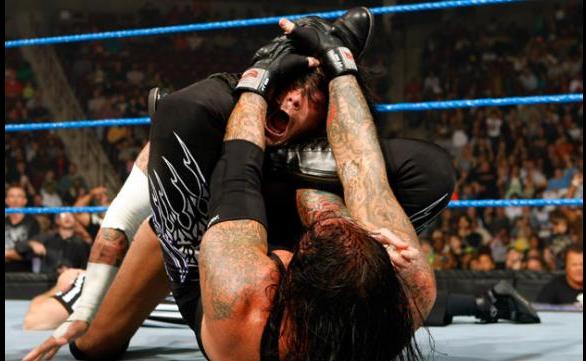 A lot has changed in three-and-a-half years. Source: WWE.com
WrestleMania XXIX will not be the first time CM Punk faces The Undertaker on pay-per-view.

The two superstars had a rivalry over the world heavyweight championship back in 2009 that ran through three PPVs.
Unfortunately, the only thing their feud accomplished was killing the momentum Punk had built up over the summer. Punk had won the world championship for a second and third time during his excellent feud with Jeff Hardy, but was derailed by The Phenom (and WWE Creative).

That was around three-and-a-half years ago, and now Punk is much more serious competition for The Demon of Death Valley.

Their feud feels new because so much has changed; they're both completely different superstars.

Undertaker has become a fearsome enigma that only appears at WrestleMania to defend his legacy, and Punk is the company's second-biggest star and arguably its greatest asset. Their story basically writes itself given their history and their respective positions on the roster.

In case that's not enough, a pipe bomb from Punk will make this feud must-see.
CM Punk vs. John Cena is the latest of many outstanding matches Punk has been a part of. Source: WWE.com
Undertaker's WrestleMania status was called into question when The Deadman was unsure if he could deliver a match befitting his legendary status, according to Wrestling Observer (via WrestleZone.com).

The Deadman would only rise, rumors said, if he was confident in his ability to deliver another classic WrestleMania match. Undertaker made his return on the Old School edition of Raw, so we know he's in good form.

The Phenom has wrestled four consecutive 'Mania masterpieces, and CM Punk himself is on an incredible roll.

2013 is only three months in, but Punk has already had several great matches, such as his Raw bouts with John Cena and Chris Jericho, as well as his Rumble match with The Rock. That's not even considering all the excellent matches he had during his historic WWE championship reign.

Undertaker is ready, and CM Punk is on fire; their match will be a classic.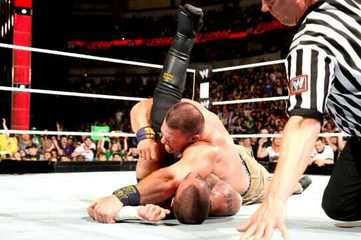 As we've seen, Punk is able to look strong even in defeat. Source: WWE.com
CM Punk has already benefited from his feud with The Undertaker, and they haven't even touched yet.

Michael Cole did a surprisingly good job of selling the match on Old School Raw. While the two were engaged in some serious staredown action, Cole sold his heart out, closing the show with:

"The Undertaker is 20-0 at WrestleMania. It is the Undertaker's undefeated streak versus the longest reigning champion of the last 25 years."

Punk's status was immediately lifted; he already feels he's the equal of one of the industry's greatest legends. The best part is that Punk can lose and still look stronger than ever.

We saw something similar recently when The Second City Saint was defeated by John Cena in their classic match on Raw a couple of weeks ago. CM Punk didn't win, but he certainly didn't look any weaker for losing.

Unless he's buried by Undertaker at WrestleMania, Punk's character will benefit from the match. If he wins, his legacy is cemented forever. If he loses but pushes The Deadman to his limits, he'll be in the same class as Triple H and Shawn Michaels.

It's truly a win-win situation.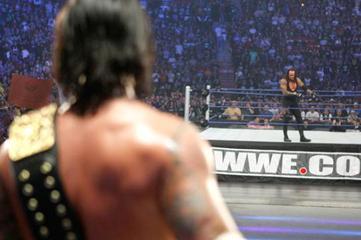 Punk has upset The Phenom before. Source: WWE.com
It was around WrestleMania 21 where the streak really became a huge deal, and when superstars would clamor for the opportunity to break it.

Since then, fans have gone into each 'Mania 99 percent sure that they would see Undertaker's hand raised in victory. Normally that level of outcome certainty is horrible for a match, but that one percent of doubt is what makes Undertaker's performances at the Show of Shows so wonderfully dramatic.

Punk's current position in the company also adds another small sliver of doubt. He's a top star, but he's not yet an icon like Shawn Michaels or Triple H.

If HBK or HHH successfully ended the streak, it would be another accolade to add to their already extraordinary list of accomplishments.

Here, WWE has the chance to push Punk through that final barrier; he can become an immortal with a win on April 7.

That's not to suggest that it's probable, but WWE has a tiny bit more incentive to end the streak now than they've had in the past four years.

It all comes down to that one percent doubt.

Undertaker will probably win, but that little niggling uncertainty is all these two performers need to tell an immensely captivating story.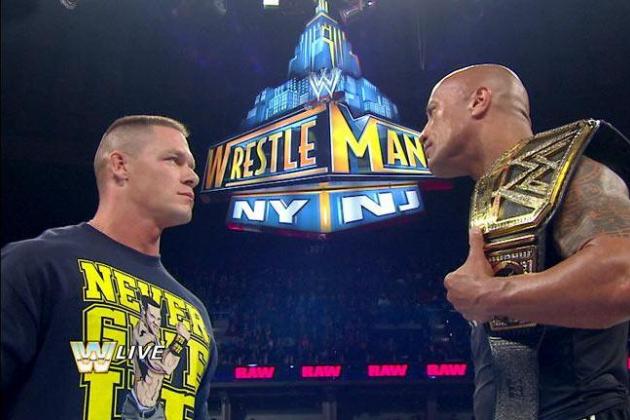 WrestleMania XXX "Thrice in a Lifetime" is a legitimate concern right now. Source: WWE.com
The top matches set to take place at WrestleMania XXIX are John Cena vs. The Rock, Triple H vs. Brock Lesnar and CM Punk vs. The Undertaker.

We saw two of those matches last year.

There's nothing inherently wrong with rematches, but the problem is that nothing has changed since the original match of either feud occurred.

John Cena is still the squeaky clean top babyface, and The Rock is still the unbreakable People's Champion.

Brock Lesnar is still a monster heel, and Triple H is still the COO who will spring into action if his pride, family or business is on the line.

The roles and positions of all four men are identical to what they were at the time of their first feuds. Given this, it's inevitable that these "new" rivalries will recycle a lot of the same themes and content that we saw last year.

Alternately, CM Punk vs. The Undertaker at least feels new and is the freshest program on the Road to WrestleMania, which makes their match the most exciting on the card.

Follow Daniel on Twitter @dvanboom.