4 Reasons to Believe the LA Kings Are a Playoff Team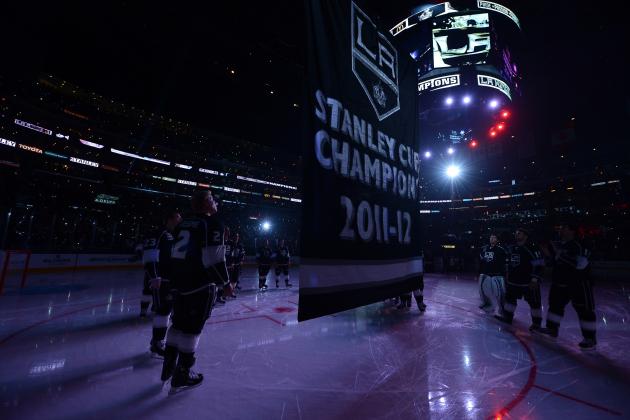 Harry How/Getty Images

Here we sit at the beginning of March, 19 games deep for the Los Angeles Kings, with the team currently sitting in 11th place in the conference. However, the team has nearly two to three games in hand and is just two points out of fourth place.
It's been a tumultuous start to the 2013 shortened season, and many are concerned about the level of play and playoff hopes for the franchise. After a slow start, the team has started to come around.
It's an ultra competitive Western Conference, but there are several reasons to believe that the L.A. Kings are still a playoff team, and a competitive one at that.
Begin Slideshow

»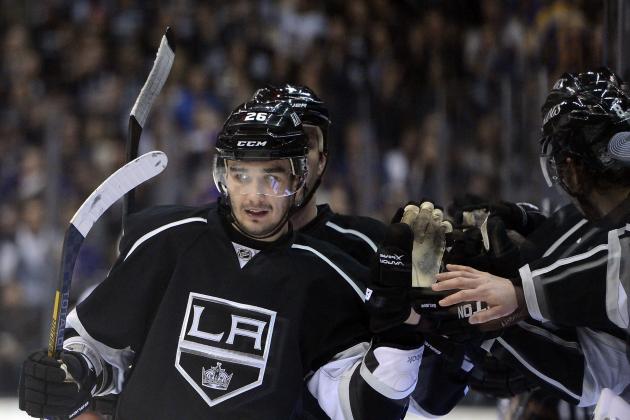 Harry How/Getty Images

Despite the early season struggles of major players and injuries to key members of the team, the depth of the Los Angeles Kings was the life raft in staying somewhat afloat.
The addition of Keaton Ellerby from Florida and Jake Muzzin from the minor leagues has strengthened the L.A. blue line despite Willie Mitchell and Matt Greene likely being done for the season. With each passing game, Ellerby looks more comfortable with the team's system, and Muzzin looks more comfortable with the NHL.
Early season offensive output from players like Kyle Clifford, Slava Voynov and Jordan Nolan have also helped keep the team a threat from lines one through four.
The biggest thing the Kings had going for them in the 2012 postseason was health, and the ability to roll four lines effectively. That roster is essentially the same, and the young players who were so surprising last season are gaining more experience and confidence this year.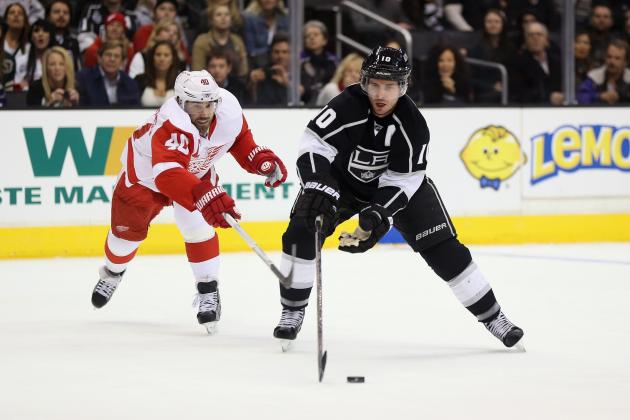 Jeff Gross/Getty Images

Aside from being an incredibly deep team, the Kings have a swagger and confidence about them that comes from big-game experience. The team has been all the way, and it knows the thoughts and feelings of having to come to play with everything on the line.
You simply can't teach that. It's earned through experience.
Thanks to the 2012 Stanley Cup, almost every player on the roster knows what it takes. That in and of itself is a huge reason to believe that the Kings are a legit playoff team.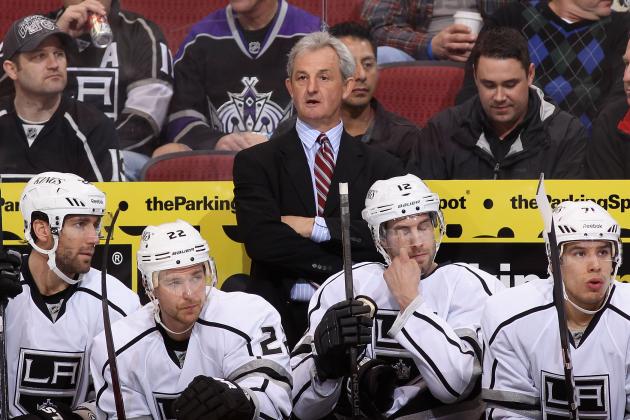 Christian Petersen/Getty Images

A lot of people were unsure of the hiring of Darryl Sutter when it happened. Many thought he was too alike with Terry Murray. Many thought his rough and abrasive style would not be good with the young players.
Is there any questioning it now?
Sutter was truly at work in the playoffs and down the stretch in keeping the team focused on its overall goal. He gave his players a sense of where they were and what their role is.
Sutter is not afraid to be honest and call a player out. While he isn't much to listen to in terms of postgame sound bites, Sutter has a way with focus and getting the best out of his players. Seldom do players take shifts off under Darryl Sutter, and that is what playoff teams need.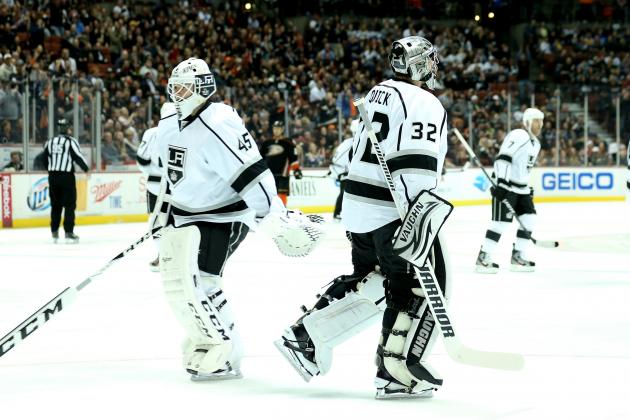 Stephen Dunn/Getty Images

You can never have too many good goaltenders.
Jonathan Quick has had a bit of a rough go to start the season with talk of his offseason surgery, and some shaky performances early on. While he has bounced back a bit, and the defense has begun to play well in front of him, he's being backed up by a very solid Jonathan Bernier.
Bernier, an infrequently used back up in 2011-12, has been aces when called upon in 2013. The former first-round pick in 2006, who had asked for a trade this last offseason, has posted a 4-1 record with a .931 save percentage. He is also sporting an outstanding 1.64 goals-against average.
While Quick has been looking more and more like his old self, Bernier has started to make some noise as a legitimate goaltender in the NHL. He still will back up Quick, but it's very nice to know that your No. 2 option in goal is playing almost as well as your No. 1.