Miami Football: Al Golden's Biggest Worries Headed into Spring Practice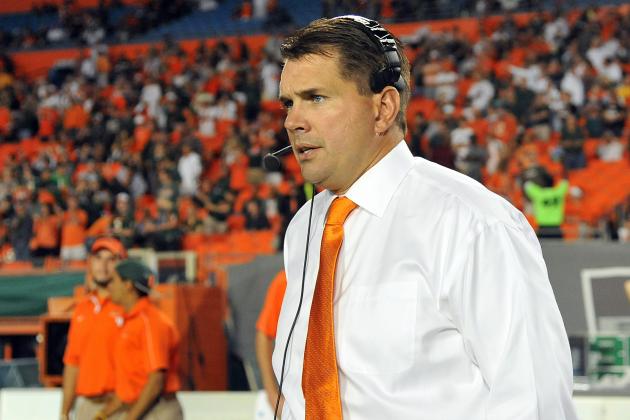 Steve Mitchell-USA TODAY Sports

The Miami Hurricanes have already started spring practice, and there were certainly some big changes, starting with the depth chart. Keep in mind that the depth chart is based solely on the player's off-season workouts, but there were some surprising roster moves.
The roster moves may not seem like that big of a deal, but if you think about it, the players only have spring and fall practices to learn the position. It's a tough thing to do, especially when all the positional changes happened on defense, and the defense is already sketchy to begin with.
Besides the roster changes and new players fitting in, there are other problems that head coach Al Golden likely is worried about this spring. Read on to find out what they are.
Begin Slideshow

»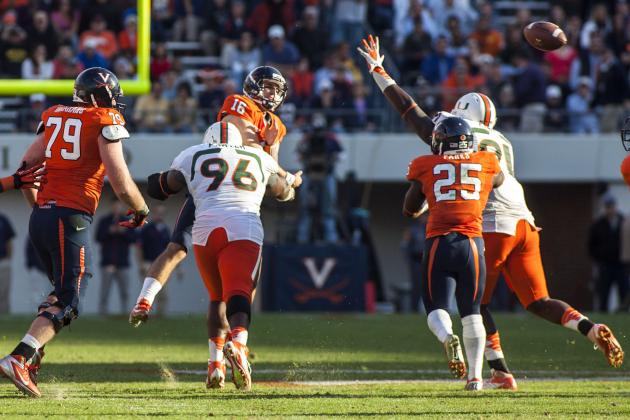 Peter Casey-USA TODAY Sports

Would you expect anything else? The Hurricanes defensive line struggled last season, and it's obvious that Golden's biggest concern this spring is finding four linemen who can help the defense get better.
One of the biggest moves so far this spring was moving Tyriq McCord from defensive end to outside linebacker. McCord was a solid pass-rusher last year, recording 3.5 sacks (second-most on team), while leading all linemen with three quarterback hurries.
I understand that Eddie Johnson's suspension and Ramon Buchanan not getting another medical redshirt raises questions about linebacker depth, but I honestly believed McCord was going to be the future at defensive end.
Apparently it was McCord's size that was the concern as he weighs just 236 pounds and was said to be "pushed around" last October. Whatever the case may be, I liked McCord at the end spot, and this is a move I still am unsure about.
Anthony Chickillo is the other defensive end who needs more work. After a solid freshman year in which he was listed on a Freshmen All-American team, he struggled last season shedding blockers. That talent and drive is there for Chickillo, and he just needs to perform better this upcoming season.
The defensive tackles should be occupied by Curtis Porter and Olsen Pierre for much of spring practice. Both players have the physical tools to be very special players.
Porter needs to use this spring to get healthy, which he has yet to do since he came to Miami three years ago. If he can stay healthy, he could develop into one of the best defensive tackles in the ACC.
Overall, coach Golden needs to get this defensive line in check heading into the fall session later this year. If the defensive line doesn't improve over last season, we may see another 7-5/8-4 season from the 'Canes.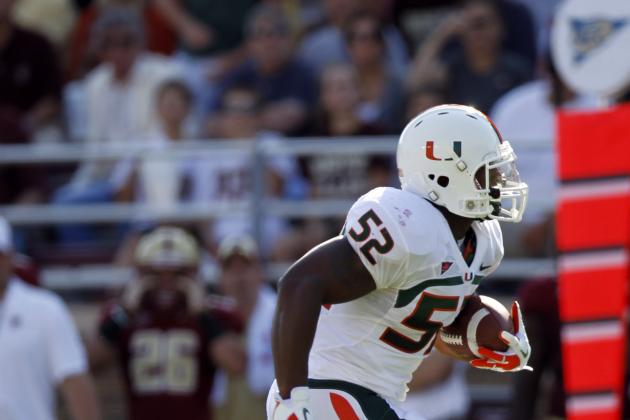 Greg M. Cooper-USA TODAY Sports

Before last season started, I looked at Miami's linebacking unit and couldn't believe how deep it was. Littered with young talent, the players were terrific athletes, and I honestly thought this could have been the best unit we have seen at Miami in years.
Then just like that, the unit was picked apart.
Ramon Buchanan decided not to pursue a sixth-year medical waiver and try out for the NFL, and backup Gionni Paul decided to pack it up and leave Miami.
To make things even worse, freshman phenom Eddie Johnson was suspended last year for breaking team rules and is now suspended indefinitely by coach Golden for undisclosed issues.
And then one of my personal favorites, Nantambu-Akil Fentress, moved to cornerback. He wasn't the best linebacker on the team but had a nonstop motor and could make some devastating hits.
Now, instead of tremendous depth at linebacker, the Hurricanes unit has some question marks.
Some depth was added when Golden moved defensive end Tyriq McCord to outside linebacker this spring. That will help the unit but hinder the defensive line as McCord was well on his way to stardom as a pass-rusher.
The Hurricanes still have Denzel Perryman, Raphael Kirby and Jimmy Gaines, but beyond those three are huge question marks this spring.
McCord could do well, and Alex Figueroa looks to be an impressive true freshman, but overall the unit needs a lot of work compared to what it was before last season.
I hope Johnson gets his focus together and comes back this fall to help this unit become stronger. Lord knows the Hurricanes need all the help they can on the defensive side of the ball.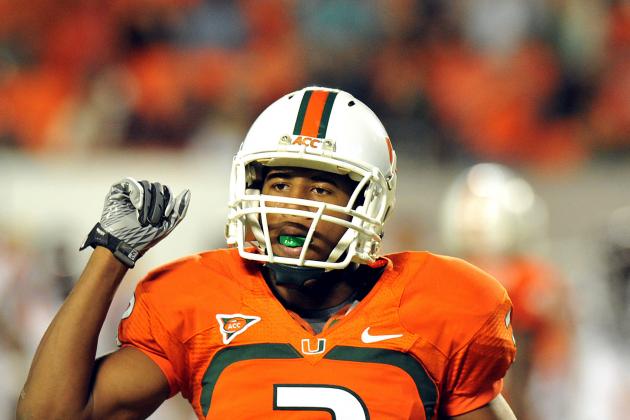 Steve Mitchell-USA TODAY Sports

The cornerbacks have a mixture of problems in common with the defensive line and linebackers. The unit lost two key players in Thomas Finnie (left school) and Brandon McGee (graduated) and received the services of ex-linebacker Nantambu-Akil Fentress to help out the unit.
Finnie may not seem like too big of a loss considering that he struggled at times last year, but his experience will be missed. This could have been a big year for Finnie.
Tracy Howard has earned a black jersey this spring (denoting a starter) and could fill the shoes of McGee, the Hurricane's best corner.
Ladarius Gunter is on the opposite side of Howard, and his five starts makes him the most experienced defensive back on the team.
The real question with this unit is depth, as no one else at corner really has in-game experience.
Coach Golden needs to do everything in his power this spring to build some depth and work with defensive coordinator Mark D'Onofrio to put together a better scheme for these cornerbacks. Otherwise it will be another long season on defense.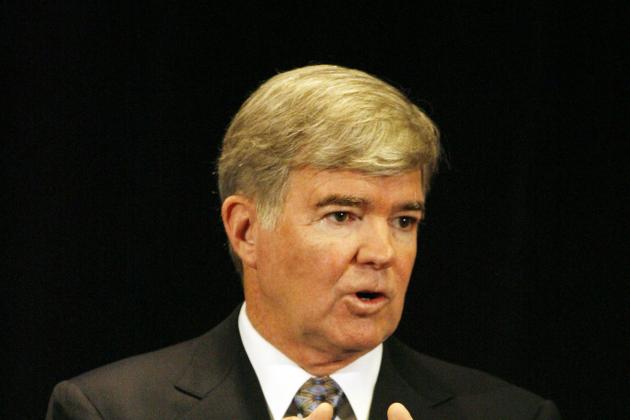 Brian Spurlock-USA TODAY Sports

The University of Miami received the notice of allegations from the NCAA last month claiming Miami had "lack of institutional control" for not keeping an eye on ex-Miami booster Nevin Shapiro.
Although Miami received the letter, the punishment has yet to be handed out. Until that happens, there is no doubt it is on the mind of head coach Al Golden, regardless of what he tells the media.
This investigation has been going on far too long without a resolution. This spring still will feature questions regarding the allegations.
Coach Golden needs to continue to stay focused on what he can control—and that is getting his team ready for the upcoming season.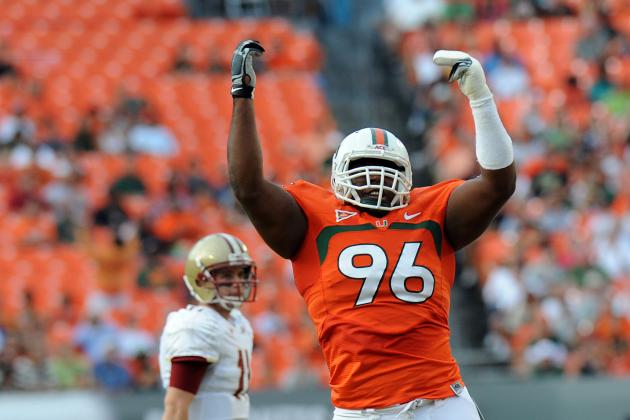 Steve Mitchell-USA TODAY Sports

Yes, this may sound like a no-brainer, but nothing hurts a season like a season-ending injury. Coach Golden does a tremendous job at keeping his players healthy and in shape, but this year may be one of the most important if the Hurricanes want a chance at another ACC title.
All the pieces are in place for this team to do special things in 2013. But losing a defensive player or starting quarterback Stephen Morris would nullify this team's chances.
With depth being a concern, especially on the defensive side of the ball, the coaches need to do everything in their power to make sure these kids stay in the best shape possible.
There is not a better time than the spring session to do just that.