Manchester United: 5 Reasons to Believe Red Devils Will Get Past Real Madrid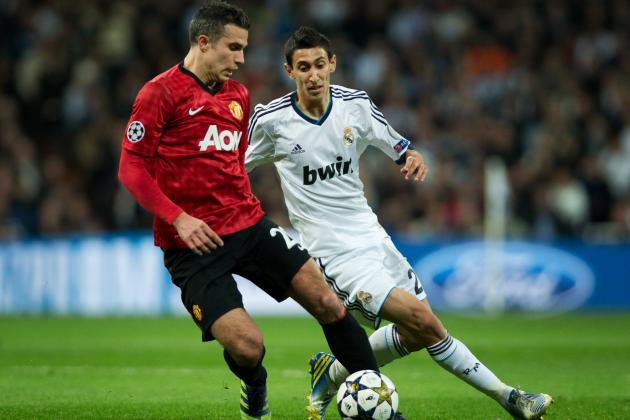 Jasper Juinen/Getty Images

In the wake of Manchester United and Real Madrid's 1-1 Champions League Round of 16 first-leg draw at the Bernabeu, there was talk that Los Blancos had blitzed Sir Alex Ferguson's side.
But for the United fans who had watched the game, there was a feeling that the result could have been a lot better.
If Robin van Persie had snaffled a golden late chance, the Red Devils would be in a far more comfortable position heading into this week's rematch, but as it is, the tie is delicately balanced.
Here are five reasons to believe that United will triumph on Tuesday night in front of a bouncing Old Trafford crowd.
Begin Slideshow

»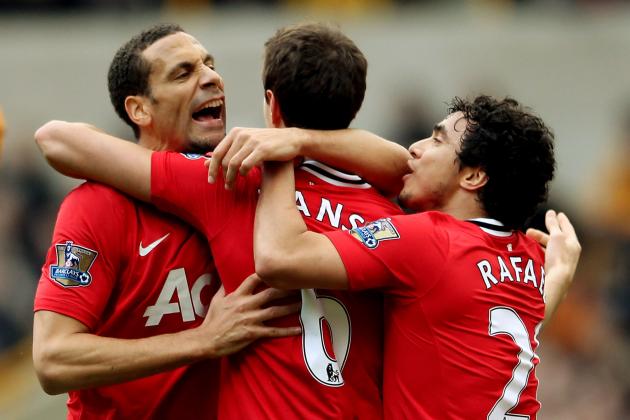 Scott Heavey/Getty Images

After a shocking first half of the season in which goals were conceded at an alarming rate, Manchester United's defence has finally hit top form.
This has been mostly due to the return of Captain Fantastic, Nemanja Vidic, from injury, restoring a commanding authority to the back line.
The Red Devils have conceded only two goals in their last six games in all competitions, keeping clean sheets with an increasing regularity.
Along with Vidic, Rio Ferdinand has continued to defy those who have suggested retirement may be on the cards with controlled, intelligent performances, while the ever-improving Jonny Evans seems to have added a newfound physicality to his bow.
Rafael and Patrice Evra, full-backs previously criticised by fans and pundits alike, have been playing some of the best football of their respective careers.
Real may have some of the most potent attacking players in the game, but Sir Alex has the tools at his disposal to stop them.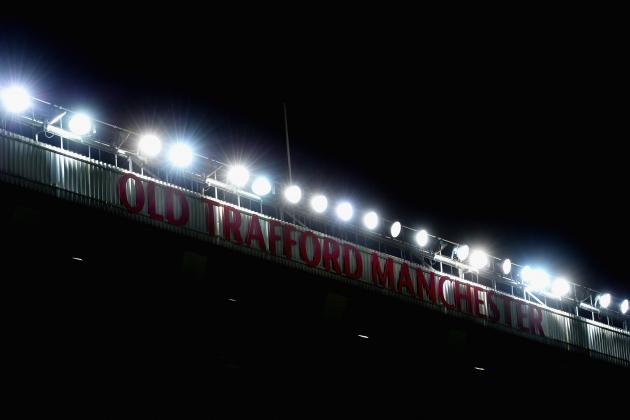 Laurence Griffiths/Getty Images

Old Trafford may not be typically renowned as one of the most raucous stadiums in world football, but on a midweek night with Champions League survival at stake, its atmosphere is a match for any.
With Real Madrid, one of the world's best sides, coming to town on Tuesday, the United faithful can truly become their team's 12th man.
The Red Devils' home record in Europe's premier competition is one that many clubs envy. Less than five years ago Sir Alex Ferguson's side set the record for most consecutive home wins with 12.
The last time United met Real at Old Trafford, they triumphed 4-3 (despite losing a two-leg tie on aggregate), while the last time Barcelona made the visit, they were beaten 1-0 thanks to a Paul Scholes stunner.
Bayern Munich, AC Milan and Inter Milan have all fallen at the 75,000 capacity venue since 2008. Will Los Blancos be next?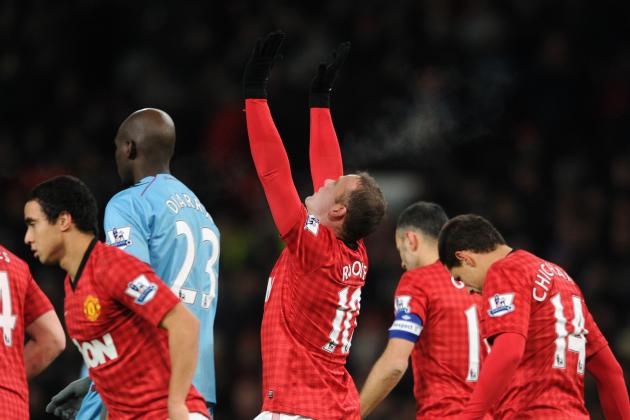 Chris Brunskill/Getty Images

Earlier this year, an ESPN article posed the question "Is this Manchester United side one of the worst?"
While the writer speaks for both sides of the argument, the mere fact that he felt compelled to answer the question suggests that the general perception of this current United squad is not a favorable one.
But for all their faults, there can be no one who denies the Red Devils' remarkable efficiency and knack of winning games when not playing at their best.
This team is nowhere near as good as the United sides of 1999 or 2008, but it has amassed more Premier League points at this current stage of the Premier League season than either one.
Real Madrid may have a squad stacked full of talented players, but they have looked exploitable and easily beaten several times this term.
Make no mistake, Sir Alex's side will have to play at a very high level to overcome Los Blancos on Tuesday even if the art of winning is almost second nature to them.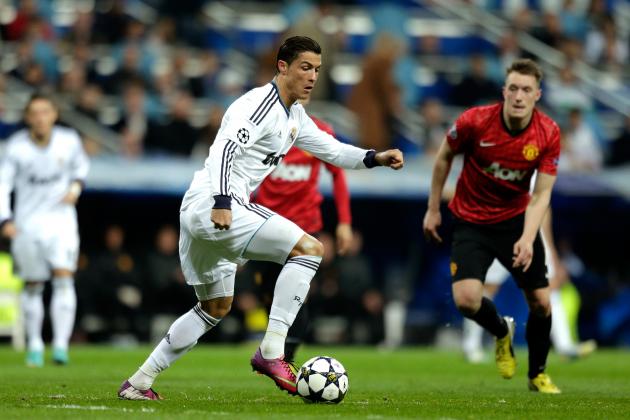 Gonzalo Arroyo Moreno/Getty Images

Real Madrid have the best player in either side at their disposal, but this is not necessarily an indication of dominance.
Cristiano Ronaldo may have scored a poster-worthy goal against the Red Devils in the first leg three weeks ago, but over the course of the full 90 minutes, United did an admirable job keeping him under wraps.
A talent as big as he will always have an impact, but if Sir Alex gets his tactics right that impact can be limited.
Some, like one David Beckham, for instance, have suggested that a return to Old Trafford will spur Ronaldo to play his best (via Daily Mail): "When you go back, you enjoy the occasion, of course, and I am sure it will inspire Cristiano."
I rather optimistically believe that the overwhelming emotion of such a return may, in fact, weigh him down.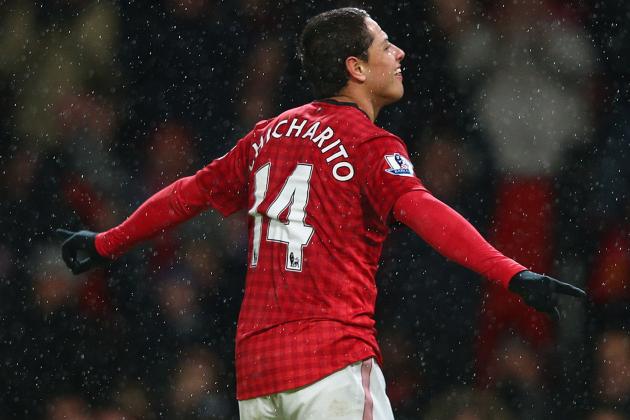 Clive Mason/Getty Images

Manchester United's clutchness in late-game situations cannot be underestimated in terms of significance.
Expert man-manager Sir Alex Ferguson instills an incredible sense of self belief in his players—that the game is never over until the final whistle blows.
This confidence has seen the Red Devils snatch victories from the jaws of defeat many times during the Scotsman's reign, some of the most notable occasions being in Champions League competition.
This innate ability also creates a sense of fear in opposing teams—that United's rise from the ashes is as inevitable as the next morning's sunrise.
One thing is for certain—if Tuesday night's game is tight heading into the final 10 minutes, United will instinctively hold a mental edge over their opponents.
Do you think the Red Devils can beat Real? Why/Why not?