Ohio State Basketball: 5 Keys to Shocking Indiana in B1G Showdown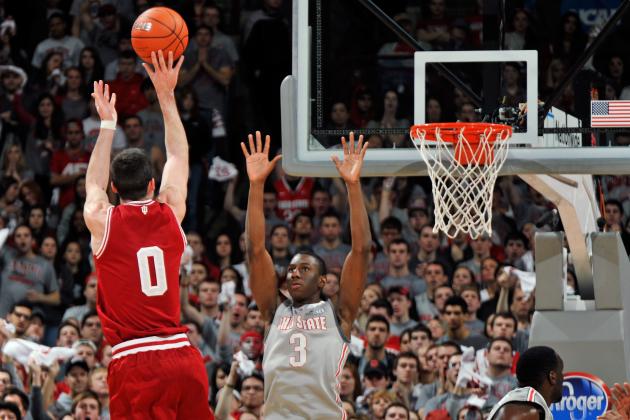 Jamie Sabau/Getty Images

An up-and-down season for the Ohio State basketball team is on an upward trend after three straight wins, but a daunting trip to Bloomington to take on the mighty Indiana Hoosiers is next on the docket.
Tom Crean's squad came into Columbus earlier in the year and knocked off the Buckeyes, 81-68, in a game that really wasn't as close as the score indicated. Victor Oladipo had a career-high 26 points, while Ohio State struggled mightily from behind the three-point line.
For as good as the Hoosiers are, they have looked vulnerable at times this season. Read on to see five ways the Buckeyes can take advantage of those small vulnerabilities and come away with a shocking upset over Indiana.
Begin Slideshow

»
Jamie Sabau/Getty Images

Much has been said about Ohio State's never-ending quest to find a second scorer behind Deshaun Thomas. The reality is the Buckeyes aren't going to be able to knock off the country's elite teams (such as Indiana) in March without the "good" Thomas showing up.
He is the Big Ten's leading scorer, and the only one wearing Scarlet and Gray capable of carrying the squad over an extended stretch of games when he is hot, which he hasn't been lately.
This tweet from Chris Lauderback of Eleven Warriors sums up Thomas' recent issues nicely:
Deshaun Thomas is shooting 12/40 over his last 2.5 games (30%). From distance, he's 4/18. He needs to get back to shooting in/around paint

— Chris Lauderback (@Chris11W) March 1, 2013
He has been forcing too many contested shots from the outside, many of which are fadeaways, in lieu of battling for easier looks from the blocks.
Clearly Thomas has the ability to be a force on the offensive side of the ball. Thad Matta and Co. are hoping that he has just been going through a rough stretch and the task of carrying the offense all year isn't starting to weigh down on him during the stretch run.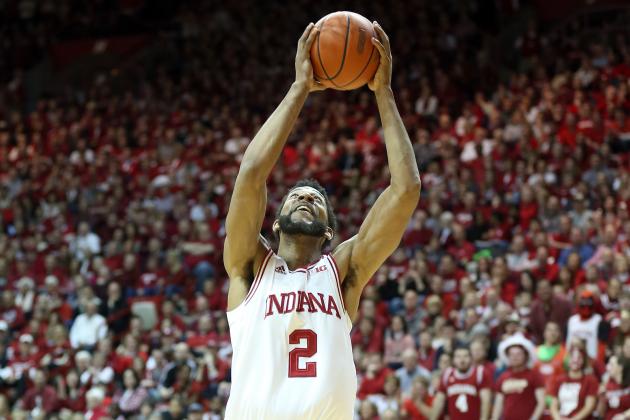 Andy Lyons/Getty Images

The lion's share of the attention given to Indiana this season has been directed toward Cody Zeller and Victor Oladipo, rightfully so, but Christian Watford is more than capable of going off on any given night.
He did just that in the first matchup with the Buckeyes in Columbus.
Watford tallied 20 points and six rebounds, shooting 4-of-5 from behind the three-point line and 6-of-11 from the field. A number of his baskets came at critical moments when it looked like Ohio State was going to get back in the game with a mini spurt.
Deshaun Thomas has struggled at times this season to defend stretch power forwards who can hit from downtown (as he did against Watford), perhaps because he is just not used to seeing it. He has to be aware of Watford's ability to hit from deep and not lose him in transition.
Otherwise, he will make the Buckeyes pay yet again.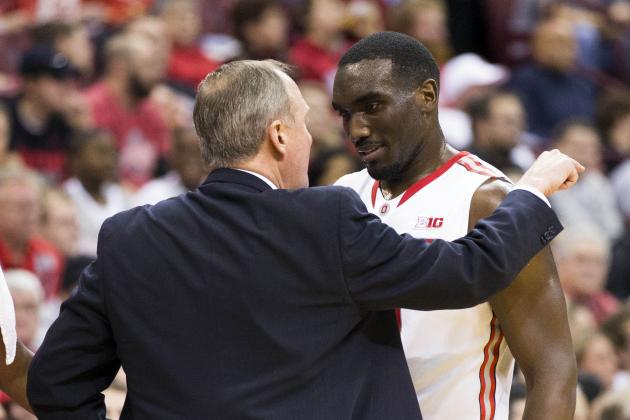 USA TODAY Sports

As with almost any game against elite competition, there will undoubtedly be some adversity at some point during this contest for Ohio State.
Assembly Hall is as intimidating of a venue as there is in college basketball. Indiana will go on some extended runs and there will be some calls that go the home team's way. The Buckeyes can't let any calls from the officials get in their head and impact the way they play, otherwise they will have to answer to Thad Matta.
Ohio State also must prevent the crowd from dictating the pace of play when it starts to get into the game. If the Buckeyes start to panic they will turn the ball over and only dig themselves a deeper hole. Furthermore, if they fall behind they can't try to make up the entire deficit in one trip down the floor with forced threes and poor shot selection.
The mental side of this game will be equally as important as the physical side.
Jamie Sabau/Getty Images

Indiana is a good rebounding team (currently ranked among the nation's top 30 in total rebounds per game), but can be beaten on the glass.
In fact, we don't have to look any further than the first matchup with Ohio State to see corroborating evidence. The Buckeyes, who typically struggle on the boards, grabbed 11 offensive rebounds against Cody Zeller and Co. Even point guard Aaron Craft grabbed six rebounds.
That wasn't the first time the Hoosiers struggled to box out. In their first loss of the season against Butler, the Cream and Crimson allowed a whopping 17 offensive rebounds to the Bulldogs.
Proving that history is bound to repeat itself, Indiana once again gave up 17 offensive boards to Minnesota last week in another defeat.
Clearly the key for Ohio State is to grab exactly 17 offensive rebounds. Nothing to it.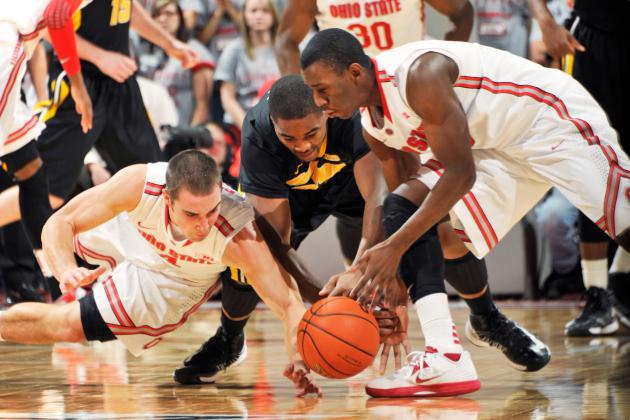 Jamie Sabau/Getty Images

Ohio State cannot afford to let the combination of Victor Oladipo, Jordan Hulls and Kevin Ferrell control the pace of the game or go off from three-point range.
While Lenzelle Smith, Jr. starts at shooting guard for the Buckeyes (and carried them to victory in the last game against Northwestern), it will be the Aaron Craft and Shannon Scott backcourt that will match up with the Hoosiers' speed and athleticism from the guard spots.
Craft and Scott have been instrumental in forcing turnovers recently. In fact, Scott tallied four steals in the Northwestern game alone, and Craft eviscerated Keith Appling in the Michigan State contest.
This lineup combination may have some offensive deficiencies, but if it can force turnovers and make the Hoosiers uncomfortable it would go a long way toward an upset bid. If Craft and Scott pick their moments to implement pressure, they can get some easy transition baskets and keep the Assembly Hall crowd out of it.
The more easy baskets Ohio State can spawn from its defense, the less it will have to rely on its susceptible half-court attack, which simply won't be enough against Indiana.