The 2013 Honda Classic is nearly complete. With just one round left, Americans Luke Guthrie and Michael Thompson are tied for the top spot.
Current top-10 players Lee Westwood and Justin Rose also find themselves within striking distance of the pair heading into the final day—making for a thrilling day of competition right across the groups and pairs at the 2013 Honda Classic.
Which matchups are going to be the biggest ones to watch in the fourth round and will potentially change the tournament champions as result? Read on and find out.
(A full listing of tee times can be found via PGA Tour.com)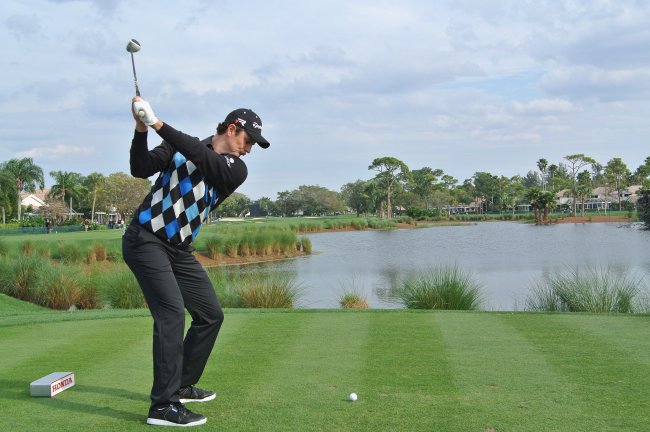 Stuart Franklin/Getty Images
Keegan Bradley and Justin Rose (12:50 p.m. ET)
Both Bradley and Rose find themselves several shots back at the moment heading into the final day, but both have shown throughout their time on the tour that they are more than capable of winning here.
They're only four points adrift the leaders and up until Round 3 had shot 68s consistently—something that will no doubt keep them close to the lead here.
The half-hour they have on the current leaders mean that they'll be in the clubhouse whilst others are still on the course—heaping the pressure back on those that are still playing, especially if they're needing to catch a 65 or 66 from either of the pair.
One of these guys should make a strong run at the leaders given their rich history of success—making this a must-watch matchup in the final round.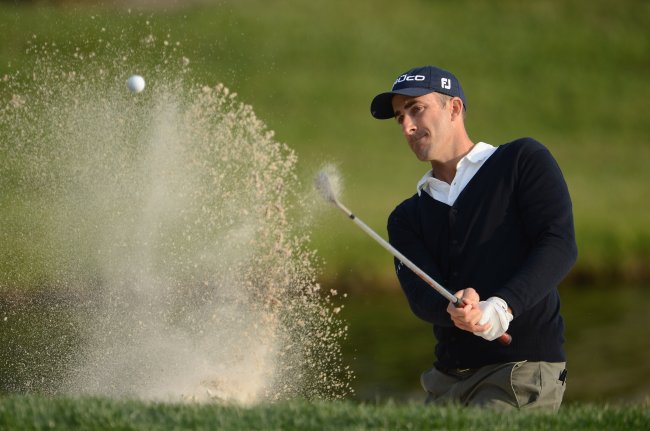 Stuart Franklin/Getty Images
Lee Westwood and Geoff Ogilvy (1:20 p.m. ET)
Two veterans of the field in Westwood and Ogilvy stand as the pair most likely to catch the American duo in front here. They're only two shots back respectively heading into the final round.
Despite strong histories in the sport, neither player has a win in the last 18 months of competition and only three top-three finishes in that time period also—no doubt keeping the pressure on both of them here as to how important this could be in their careers.
Ogilvy in particular ranks as the second lowest on tour in 2013 when it comes to final round scoring—averaging an incredible 65.00 so far this year. If he can replicate that here, he'll likely come pretty close to challenging the leaders in this one.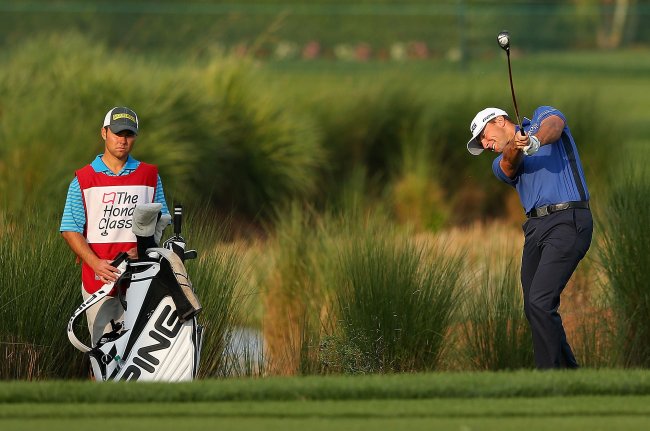 Mike Ehrmann/Getty Images
Luke Guthrie and Michael Thompson (1:30 p.m. ET)
Obviously, the biggest matchup to watch in the final round is between Guthrie and Thompson in their race for the tournament title.
Both have shot rounds of 65 or less in the tournament so far this week, and if they can do that again here, you have to think that they'll be incredibly tough to run down—especially given their current lead over the rest of the field.
Neither have ever won a PGA Tour before. They have just a handful of top-three finishes between them throughout their careers. They'll no doubt be feeling the pressure heading into the final round, and it will be fascinating to see whether they step up or crumble under the expectations.
Who do you think will win the 2013 Honda Classic?
Comment below or hit me up on Twitter: Follow @dantalintyre