WrestleMania 29: Is There a Role for Shawn Michaels at This Year's WrestleMania?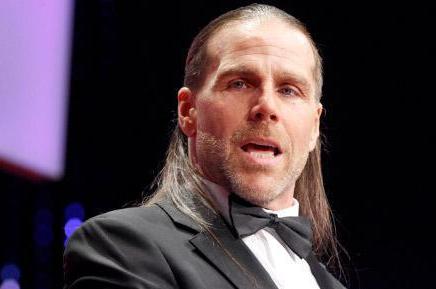 Source: WWE
Shawn Michaels is Mr. WrestleMania. WWE does not let us forget this, ever. They love to bring it up whenever he is on television, especially around WrestleMania season.
It would not be the same without him, and it rarely has been without him. Shawn Michaels performed as a wrestler at WrestleMania from 1989 to 1996, in 1998 and from 2003 to 2010.
In the few years since his WrestleMania debut that he has not wrestled, Michaels has appeared most years in other capacities. In 1997 he was present on commentary and in 1999 as the WWE's Commissioner.
Michaels did miss WrestleMania from 2000 to 2002, but since his retirement at WrestleMania XXVI in 2010, has yet to miss one.
In 2011 he was featured in a pivotal promo with The Undertaker and Triple H in the build-up to their WrestleMania match before being inducted into the WWE Hall of Fame. The induction ceremony is held in WrestleMania's host city the night before the event and included in the WrestleMania PPV package, so is arguably part of the event.
Last year, Michaels joined Triple H to induct Mike Tyson into the celebrity wing of WWE's Hall of Fame before playing the part of special guest referee at WrestleMania XXVIII in Triple H and The Undertaker's "End of an Era" Hell in a Cell match.
Michaels appeared frequently in the build-up to the event that year on WWE's "Road to WrestleMania" phase the company annually goes through.
It would feel strange not to see Michaels at WWE's Showcase of the Immortals. Lets have a look at what ways WWE might consider using the Heart Break Kid at the event.
Begin Slideshow

»
Just to make it clear, Shawn Michaels will not be getting his hands dirty in the ring this year. This slide is for anyone who thinks otherwise is possible.
Not only does he appear pretty set on retirement, it would be too late this year to begin any kind of storyline anyway. For starters, WWE would want to hype up a big story like this a few months in advance to really milk the most of it.
More importantly perhaps Michaels is not in ring shape, and would likely need many months to prepare for a return to the ring having not wrestled in three years (yes it really has been that long!).
Lastly, there is no one obvious on the roster for Michaels to feud with. WWE seems to be going ahead with plans for The Rock vs. John Cena, CM Punk vs. The Undertaker and Triple H vs. Brock Lesnar.
Those six men are really the only stars big enough for a comeback match by Shawn Michaels.
Sure, Shawn Michaels is already in the WWE Hall of Fame, but he could go in again as part of a faction or a tag team too, as WWE inducts those as well.
When HBK was first inducted into the Hall of Fame in 2011 Triple H dubbed him "Mr. Hall of Fame," a name that WWE's commentary team has used to refer to him ever since.
Last year, Ric Flair made history as he was inducted into the Hall of Fame for a second time, the first time any superstar has done so. Already in the Hall of Fame as a solo star, Flair was inducted for his time in the Four Horsemen stable.
Shawn Michaels is arguably Vince McMahon's most beloved wrestler, he talks of no one with fonder words and there are few men who have had tenures in his company as lengthy as Michaels did. If there is anyone Vince would be pleased to see re-inducted, it would be him.
There were reports earlier this year that WWE would induct either The Kliq or D-Generation X into the WWE Hall of Fame. At present, it looks like the WWE Hall of Fame does not need those names to receive the attention WWE desires of it.
Bob Backlund, Trish Stratus, Bruno Sammartino, Mick Foley and Donald Trump will all generate a lot of press notice. But don't rule it out. WWE tries to make each year the biggest ever, and inducting D-Generation X or The Kliq into the Hall of Fame would do just that.
Shawn Michaels inducted Mike Tyson into the WWE Hall of Fame last year. Could he do the same for someone else this year?
Michaels has no major history with any of the figures being inducted, which makes this initially seem unlikely.
Bruno Sammartino has noted, however, that WWE has something special lined up for his induction, rather than an old sparring partner of Sammartino's own. I have read reports online that it is rumoured to be Arnold Schwarzenegger but it could just as easily be Shawn Michaels.
In the 1990s Shawn Michaels helped usher in the Attitude Era as the "bad boy" of the company, the era that Bruno Sammartino so abhors.
However, on his return to the company, Michaels proved a reformed man and it was in his second tenure with WWE that the company underwent its transformation into the PG product of today that Sammartino seems to approve of more. Michaels' path mirrors that of WWE.
Last year, the DX induction of Mike Tyson went down a treat. With Triple H being the man who has orchestrated Sammartino's return to the WWE fold, it would make a lot of sense to see the two men induct Sammartino together.
Last year at WrestleMania 28, Shawn Michaels, Triple H and The Undertaker made history with their "End of an Era" match. It has, however, already been done. Many times infact, as Michaels has played the referee role on numerous occasions in the past as well.
There isn't a logical spot on the card most fans are predicting for Michaels in a special guest referee position.
WWE always has a number of entertaining backstage skits during WrestleMania.
WrestleMania XXVII quite memorably saw Stone Cold and Triple H bumping into each other as well as Stone Cold and The Rock.
I would hazard a guess that with Michaels invariably attending WrestleMania XXIX, if the company cannot think of any other role for him then he will be involved in a segment like this, just to see him get somewhere on the show.
In the build-up to SummerSlam 2012's match between Brock Lesnar and Triple H, WWE had Shawn Michaels make a few appearances on Monday Night Raw.
Ultimately, Michaels would declare his intention to stand in Triple H's corner at SummerSlam but Lesnar would injure him on Raw, to ensure this was not possible.
Shawn Michaels has a vested interest in Triple H and Brock Lesnar's upcoming WrestleMania rematch as Brock Lesnar broke Shawn Michaels' arm. WWE even teased a match between the two at one point with Lesnar noting that Michaels had never been in a ring with Lesnar before.
As long as Brock Lesnar has Paul Heyman on his side, he has an edge over Triple H. Not to mention Heyman's occasional henchmen for hire, The Shield, who could also make an impact. It could level the playing field a bit if Triple H's best friend and D-Generation X stablemate Shawn Michaels was in his corner for the match.
I consider this to be the most likely role Michaels will take at WrestleMania. It is a totally understandable role for him to play with some storyline build-up to explain it already in place, too. It would allow WWE to feature Michaels in their promotional work for the event, a huge plus.
WWE made a rather left-field decision at WrestleMania XXVII and decided to have cameramen stalk Shawn Michaels for the duration of the event to construct a video diary to post on YouTube and WWE.com in the aftermath of the event.
The viewcounts for the videos are not especially high, making me question the value of producing these videos, really.
It does make you wonder if WWE might find a similarly left-field idea for Michaels though such as being one of their "social media ambassadors," live-tweeting the whole event or something.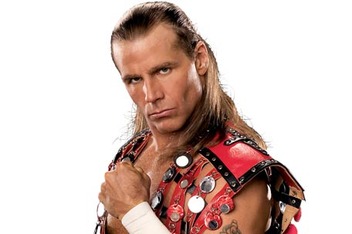 Source: WWE
Shawn Michaels is my favourite wrestler of all time, so I really hope he finds a way to be involved in WrestleMania XXIX.
What about you? Should he be there? In what capacity?
Leave a comment below and I will try to respond to it or tweet me: @TheRamblingElf.