MLB Spring Training: Grading the First Impressions of Big-Money Free Agents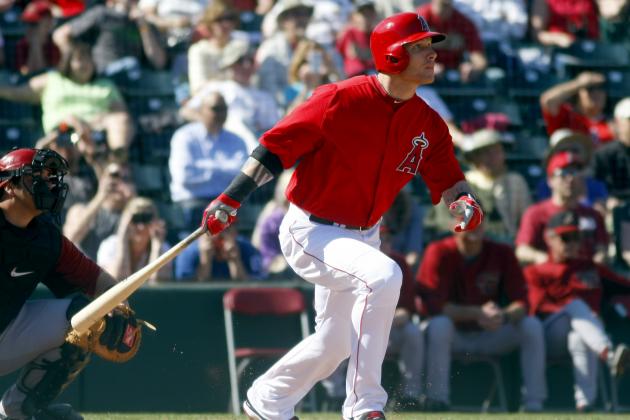 Rick Scuteri-USA TODAY Sports

It was a busy offseason of big-money free-agent signings, led by the $100 million-plus deals inked by Josh Hamilton and Zack Greinke.
While spring training performance means very little in the grand scheme of things, it is the first chance for fans to see their favorite teams' latest additions in action.
So, based on their performances through the first week-plus of spring games, here are my grades for all of the big-money free agents' first impressions with their new teams.
Begin Slideshow

»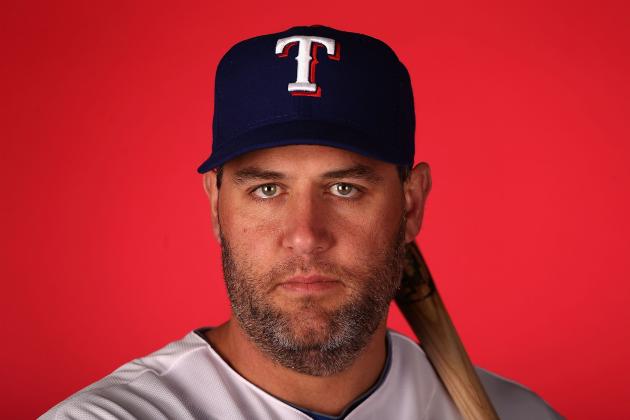 Christian Petersen/Getty Images

Spring Stats: 4 G, 2-for-10, 3 R, 1 RBI, 3 BB
37-year-old Lance Berkman signed a one-year, $10 million deal to help ease the loss of Josh Hamilton, and he'll be counted on as a key run producer hitting out of the No. 3 spot in the lineup.
He's appeared in just four games thus far and likely won't see a ton of action this spring, as the team won't want to risk his health.
Grade: C
Berkman hasn't wowed anyone in his limited sample size this spring, but he has shown plate discipline. If nothing else, he's proven himself to be healthy by taking the field.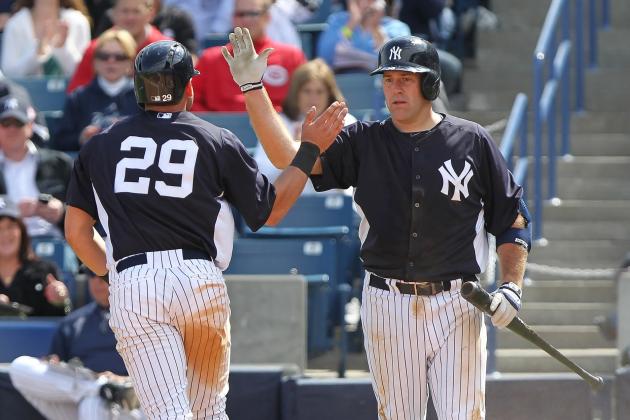 Kim Klement-USA TODAY Sports

Spring Stats: 3 G, 0-for-6, 1 BB
After the Yankees lost Alex Rodriguez for at least half the season following hip surgery, the team signed Kevin Youkilis to a one-year, $12 million deal as a stopgap option.
He's seen just six plate appearances so far, but it's worth noting that seeing him in a Yankees jersey has been odd to say the least.
Grade: D
Youkilis hasn't had much of a chance to prove himself in Yankees camp so far, but he's gone hitless to this point.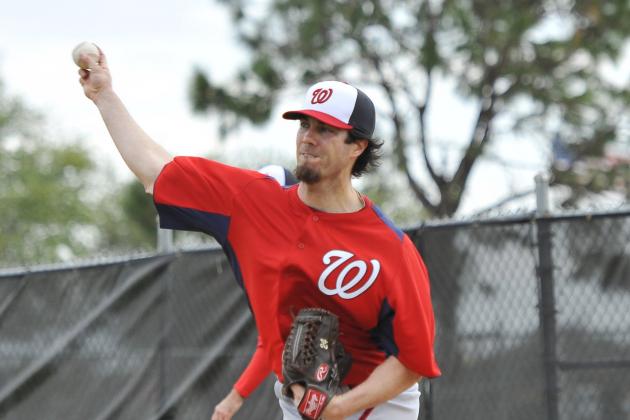 Brad Barr-USA TODAY Sports

Spring Stats: 1 GS, 2 IP, 1 ER, 3 K's
With Edwin Jackson gone in free agency, the Nationals signed Dan Haren to a one-year, $13 million deal after the Angels declined their $15.5 million option on the right-hander.
In his only action this spring, he gave up a triple to Marlins prospect Christian Yelich on his second pitch of the game. Yelich would later score on a sacrifice fly, but after giving up a run, Haren looked good in his Nationals debut.
Grade: B
There are concerns surrounding the health of Haren's back and hip, but he made it through his first outing without any problems and recovered after a rocky start.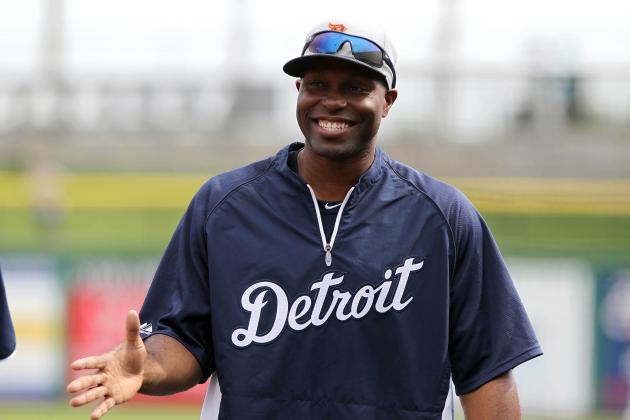 Kim Klement-USA TODAY Sports

Spring Stats: 7 G, 5-for-21, 3 R, 1 RBI, 1 BB
Coming off one of the best seasons in his career in which he hit a career-high .313, Torii Hunter signed a two-year, $26 million deal with the Tigers.
The veteran outfielder help fill what was a gaping hole production-wise in right field, and gives what was already a potent lineup another proven bat.
Grade: C
The 37-year-old has hit .311 with 21 home runs and 74 RBI in 376 spring at-bats since 2006, so he's off to a slow start by comparison. There's plenty of time for him to get it going, though, leading up to Opening Day.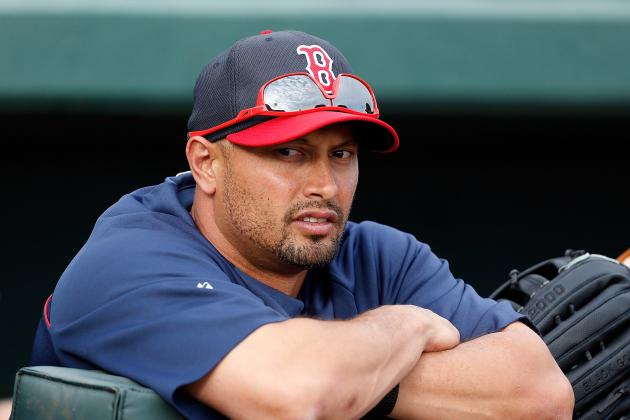 J. Meric/Getty Images

Spring Stats: 5 G, 0-for-11, 2 R, 1 SB, 4 BB
Following one of the worst seasons of his career, Shane Victorino still managed to get a three-year, $39 million deal from the Red Sox.
After hitting .255/.321/.383 for a career-low .704 OPS, Victorino will need to bounce back in a big way to justify the contract he was given.
Grade: D-
The Red Sox signing of Victorino was widely regarded as one of the worst moves of the offseason, so his slow start has not exactly put minds at ease. It's still early, of course, but he hasn't made a great first impression.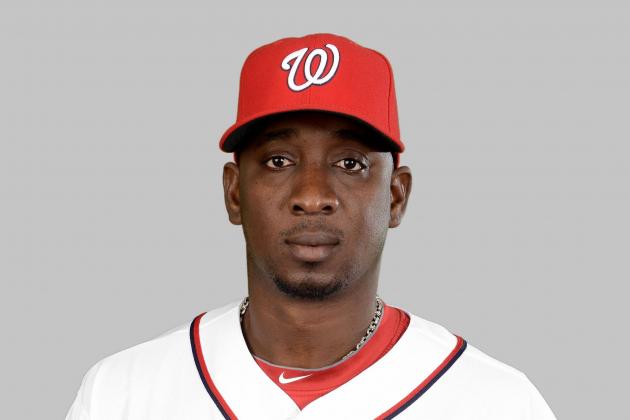 Brad Barr-USA TODAY Sports

Spring Stats: Has not pitched
After Mariano Rivera went down with a season-ending injury, the Yankees turned to Rafael Soriano in the ninth-inning role, and he saved 42 games while posting a 2.26 ERA.
He was the top reliever on the market this winter, and after turning down a qualifying offer from the Yankees, he wound up signing a two-year, $28 million deal with a Nationals.
Grade: Incomplete
The Nationals have opted to bring Soriano along slowly this spring, and he will make his debut on Tuesday against the Astros, according to MLB.com. He's scheduled to make just eight appearances this spring, and will pitch back-to-back games just once.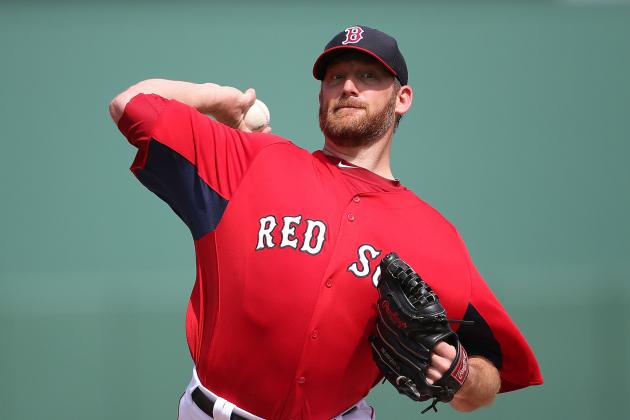 Leon Halip/Getty Images

Spring Stats: 2 GS, 5 IP, 0 ER, 4 K's
Looking to bolster what was a terrible starting rotation last season, the Red Sox signed Ryan Dempster to a two-year, $26.5 million deal.
After a terrific first half with the Cubs last season (16 GS, 5-5, 2.25 ERA), the veteran was traded to the Rangers and struggled in his first go-around in the American League (12 GS, 7-3, 5.09 ERA).
Grade: A
There are genuine concerns that Dempster will struggle in his first full season in the American League, and while two good spring outings won't quell those worries, they certainly don't hurt either.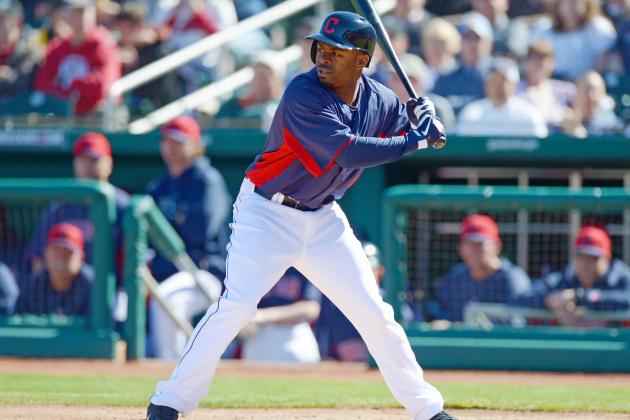 Jake Roth-USA TODAY Sports

Spring Stats: 6 G, 1-for-14, 1 R, 2 BB
One of the premier leadoff hitters in the game, Michael Bourn signed a four-year, $48 million deal with the Indians as one of the last big-name free agents to sign this offseason.
He's a Gold Glove-caliber center fielder and one of the game's elite base stealers, and will serve as a table setter for a revamped Indians lineup.
Grade: D-
Bourn hasn't shown much in an Indians uniform so far this spring, as he's been on base just three times. He'll need to get on base more to show off his wheels.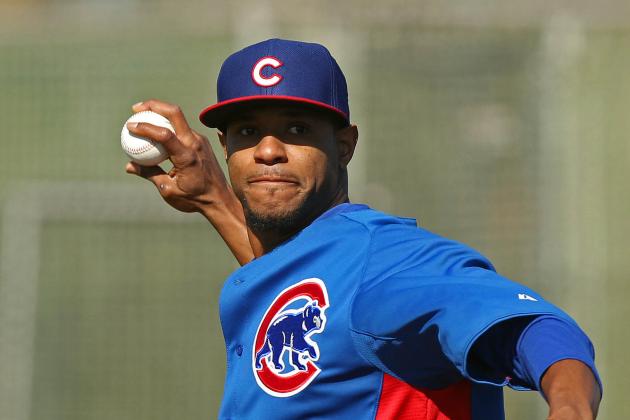 Rick Scuteri-USA TODAY Sports

Spring Stats: 2 GS, 4 IP, 2 ER, 1 K
Looking to bolster their staff with some reliable veteran arms, the Cubs signed Edwin Jackson to a four-year, $52 million deal after he went 10-11 with a 4.03 ERA for the Nationals last season.
The 29-year-old has made at least 31 starts every season since 2007, and he's thrown an average of 193 innings per season over that span.
Grade: C-
After throwing two scoreless frames in his debut, Jackson had some trouble in his second outing, allowing two earned runs and walking three over two innings of work.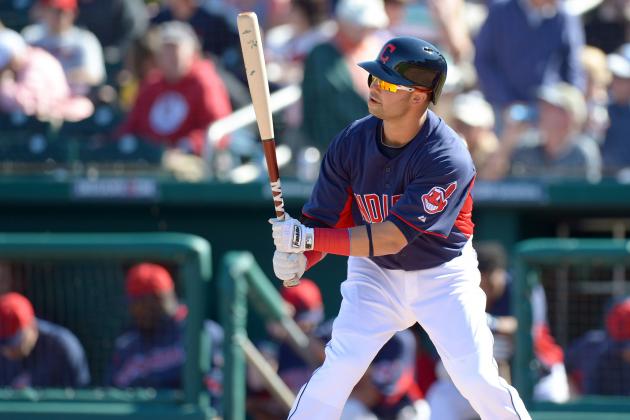 Jake Roth-USA TODAY Sports

Spring Stats: 6 G, 8-for-17, 1 HR, 8 R, 6 RBI
After spending the past four seasons with the Yankees and putting up an average line of .268 BA, 26 HR, 87 RBI, Nick Swisher signed a four-year, $56 million deal to join the Indians.
He's not a front-line slugger, but he's been a consistent producer throughout his career, and will be a welcome addition in the middle of Cleveland's lineup and in the clubhouse.
Grade: A
Swisher got off to a slow start through his first four games with the Indians, but he's gone 6-for-7 with a home run and a double in their last two contests. Clearly, he's now swinging a hot bat.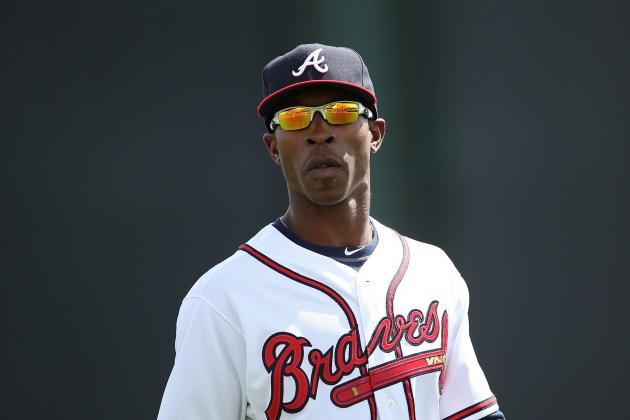 Leon Halip/Getty Images

Spring Stats: 8 G, 7-for-22, 1 HR, 5 RBI, 2 R, 1 SB
For years, B.J. Upton has boasted some of the best tools in all of baseball. While those tools have not always translated to success, the Braves took their chances on him with a five-year, $75.25 million deal.
He's failed to hit over .250 in any of the past four seasons while posting an average OBP of just .316, but last season he hit a career-high 28 home runs and swiped 31 bases.
Grade: A-
Upton, playing alongside his brother, who is also a key newcomer for the Braves, didn't take long to get into a groove this spring. The 28-year-old hit his first home run on Sunday, taking Tigers right-hander Doug Fister deep for a two-run shot.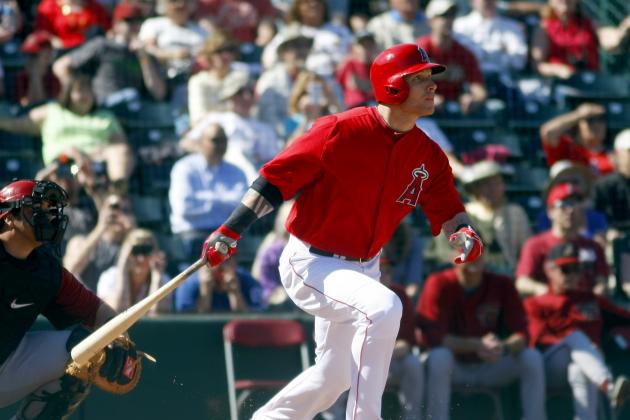 Rick Scuteri-USA TODAY Sports

Spring Stats: 3 G, 3-for-7, 1 HR, 2 RBI, 1 R
Hamilton was one of the most dangerous hitters in all of baseball last season, hitting .285 with a career-high 43 home runs and 128 RBI.
A year after signing Albert Pujols to a huge contract, the Angels once again opened their wallets and inked Hamilton to a five-year, $125 million deal.
Grade: A
Squaring off against the Dodgers, Hamilton took fellow free-agent signing Hyun-Jin Ryu deep while going 2-for-2 in his second spring game.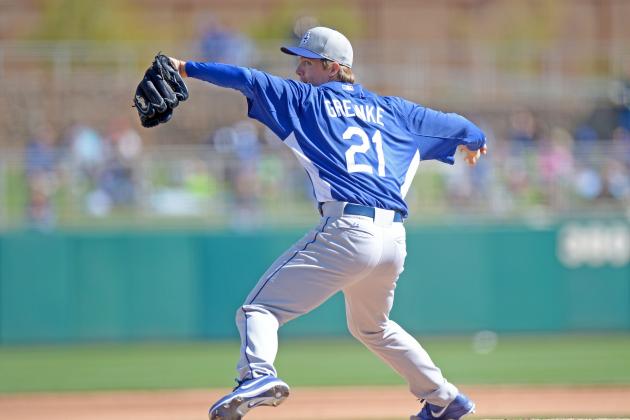 USA TODAY Sports

Spring Stats: 2 GS, 5 IP, 2 ER, 3 K's
The Dodgers entered the offseason looking for a front-line starter to slot behind Clayton Kershaw in the rotation, and they got their man when they gave Greinke a six-year, $147 million deal.
Last season, he went 15-5 with a 3.48 ERA and 200 strikeouts while pitching for the Brewers and Angels. The right-hander has gone 70-43 with a 3.39 ERA over the past five seasons.
Grade: C+
Greinke threw two scoreless innings against the White Sox in his Dodgers debut, then allowed two runs and five hits over three innings against the Padres. It's been a mixed bag for the 2009 AL Cy Young Award winner so far.