UFC on Fuel 8: Keys to Victory for Wanderlei Silva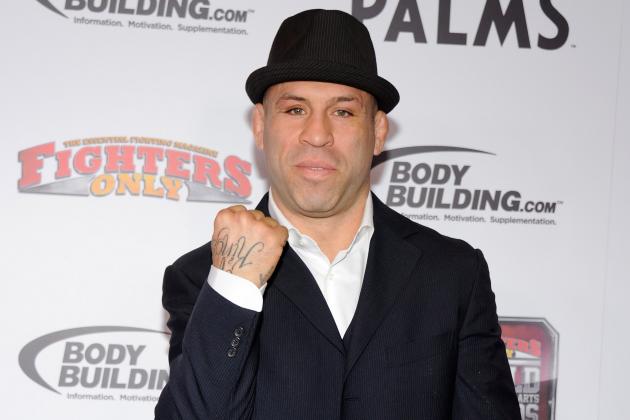 Ethan Miller/Getty Images

Wanderlei "The Axe Murderer" Silva embodies the term "fan-friendly fighter."
He possesses a black belt in Brazilian Jiu-Jitsu, but he rarely uses it.
He has an excellent takedown rate of 67 percent inside the Octagon, but you rarely see him try to ground his opponent, either.
Silva fights for the fans before himself, and he frequently abandons any advantage he has in the ground game in favor of a stand-and-bang brawl.
Whether he fights at middleweight or light heavyweight, this tactic serves up mixed results for The Axe Murderer.
He posted one iconic knockout over Keith Jardine at 205, and he also obliterated Cung Le in Round 2 of their UFC 139 affair at 185 pounds.
On the other hand, Silva has been brutally knocked out himself once in each weight class, so it appears that Wandy can traverse weight classes as he pleases, but the results will stay the same.
Such is the double-edged sword of his rock-em-sock-em approach, and with a matchup against notable striker Brian Stann looming at UFC on Fuel TV 8, it would seems fans are in for another classic melee in side the Octagon.
This fight is incredibly dangerous for Silva, but it is also incredibly winnable.
Click on to see what Silva needs to do to top "All-American" in Japan.
Begin Slideshow

»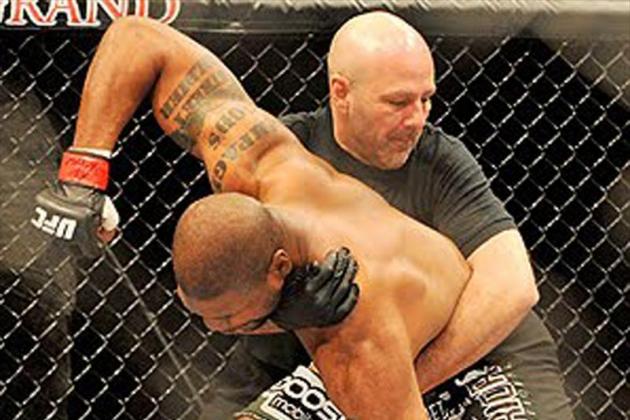 CREDIT: mma-core.com
This is an impossibly difficult request; I realize that.
It's like asking an orange to be purple, like asking Sneakers O'Toole to take his sneakers off or like asking Chael P. Sonnen to refrain from giving us his input.
It just can't be done.
Futile as this desire may be, Silva needs to abandon his "swing first, ask questions later" mentality against Brian Stann.
If he doesn't, there may be no "later."
Stann's fists connect with ferocious impact, and he has been stopped just once in his career via strikes despite facing knockout artists like Doug Marshall, Chris Leben and Alessio Sakara.
While there is no doubt in my mind that Silva could catch Stann on the feet, the odds in this type of fight are not in his favor.
Wandy would be wise to save himself some brain cells and leave his wild mentality at home in this one.
Without this strategy firmly in place, the rest of his keys to victory will never come to light.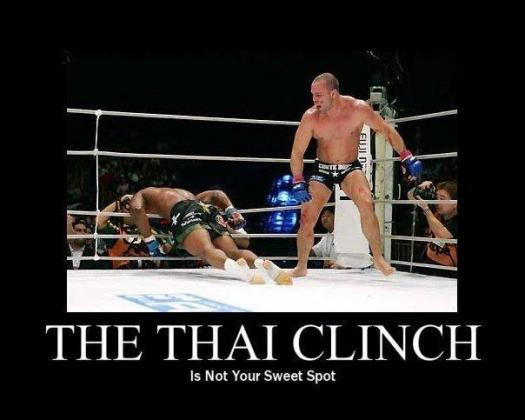 CREDIT: fightpassport.com
If that last picture hurt your Wandy-loving heart, this should help quash the flames of anger and pain.
Silva's Muay Thai Clinch is absolutely devastating, and after he settles down and finds his groove against Stann, he should immediately look to tie things up in the clinch.
A neutralized Stann is an Axe Murderer's best friend (That's a fact. Google it.), and Silva could very well end Stann's night if he can land some flush knees from the clinch.
Furthermore, a grinding clinch war could tire out Stann's arms from the constant battle for position, making his punches less effective once they break.
A clinch game must be a part of Silva's game plan if he hopes to win at UFC on Fuel 8.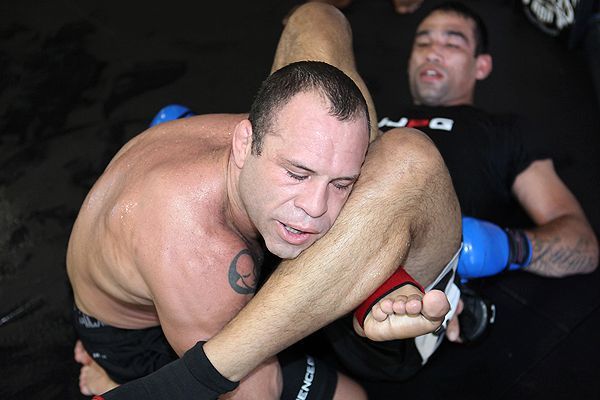 CREDIT: espn.go.com
If Silva cannot end things from the clinch, he should look for a takedown.
As mentioned in the opening slide, The Axe Murderer finishes a respectable 67 percent of his takedown attempts inside the Octagon, and grappling has stood as Stann's Achilles' heel since he became a professional in 2006.
Since joining the UFC in April 2009, Stann has been outwrestled by Krzysztof Soszynski, Rodney Wallace, Phil Davis, Mike Massenzio, Chael Sonnen and Michael Bisping.
With almost two decades of experience as a professional mixed martial artist, Silva certainly possesses the necessary tools to get Stann to the ground, and he should exploit this advantage early and often.
Once the fight hits the ground, Wandy should pursue a finish—letting Stann hang around is a bad idea.
Put that black belt to use for once, Silva, and you might just like the result.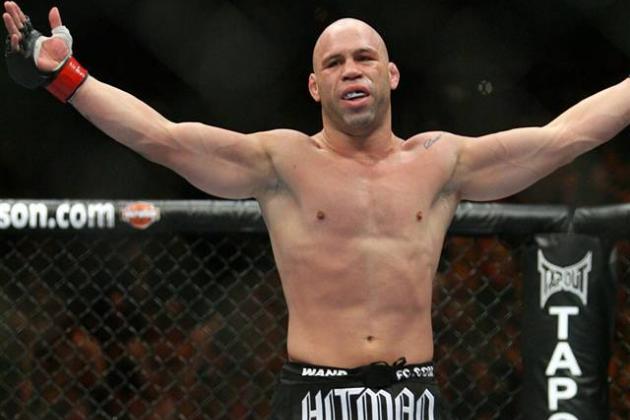 CREDIT: militarytimes.com
It's a shocker, I know: Wanderlei Silva should try to out-grapple Brian Stann at UFC on Fuel TV 8 if he desires victory above the crowd's collective pleasure.
By no means do I intend to slight Silva's striking and power. His fists could very well brutalize Stann, and there is no doubt in my mind that a flush punch can turn out All-American's lights.
However, the likelihood of Stann getting the best of a striking match is much better in my eyes, whereas Silva's advantage clearly rests in the grappling department.
From the clinch or from top position, Silva will have the upper hand in this bout, and his return to Japan will be a triumphant one if he heeds my advice in the previous slides.
Keep it close, keep it tight and pursue the takedown.
If Silva does this, the judges will reward his efforts, and the crowd will still be rewarded with the image of their hero standing in the middle of the Octagon, hand raised in victory for perhaps the final time.
For fans of MMA, heavy metal or general absurdity Follow @HunterAHomistek
.