Kentucky Basketball: Breaking Down Wildcats' NCAA Tournament Resume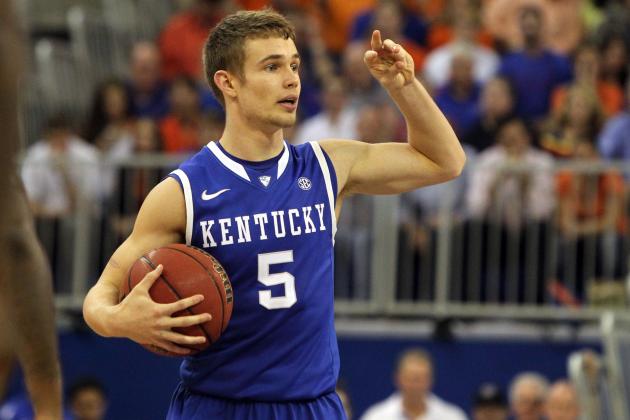 Kim Klement-USA TODAY Sports

In the past week, we have seen the Kentucky Wildcats go from a "first four out" to a "last four in" team. A resume that features no defining win and a handful of key losses has put John Calipari's team squarely on the bubble.
Bracketologists are making their money this year. The bubble is weak, and a 20-win season for the Wildcats might be enough to put them in the field.
Considering how poorly Kentucky has played at times this year, an NCAA bid should be seen as a success.
But on some occasions, Kentucky has the look of a tournament team. Key wins have been tough to find, but when the Wildcats put it together on the court, they can challenge almost any team.
Kentucky is 19-8. Four more games remain for the Wildcats in the regular season, and none is larger than the Mar. 9 meeting with Florida to end the year.
The Wildcats control their tournament fate. Three or more losses spells NIT, while two or more wins would put the 'Cats in the Big Dance.
Begin Slideshow

»
USA TODAY Sports

Dec. 1 vs. Baylor
Jan. 12 vs. Texas A&M
Jan. 22 at Alabama
Feb. 16 at Tennessee
We'll start with the ugly part of Kentucky's resume.
As of this article, these four teams are out of the NCAA tournament, according to ESPN's Joe Lunardi (note that this is prior to Tennessee's win over Florida on Feb. 26).
The four other losses for Kentucky came at the hands of teams that are squarely in the tournament field (Duke, Notre Dame, Louisville and Florida).
The major stinker on this list is Texas A&M. Remove that loss, and Kentucky is sitting pretty at 20-7 (11-3).
Mark Zerof-USA TODAY Sports

Nov. 9 vs. Maryland
Jan. 29 at Ole Miss
Feb. 23 vs. Missouri
There is a problem with this list.
It's too short.
The next most significant win for the Wildcats is a tough one to find. At Texas A&M? Against Tennessee?
Nineteen wins is great. But with so few wins over tournament-caliber opponents, Kentucky might not qualify for March Madness. One more signature win would put the Wildcats in the tournament for sure.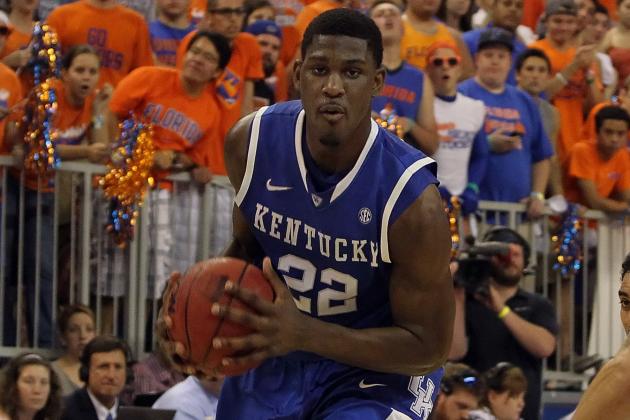 Kim Klement-USA TODAY Sports

Feb. 27 vs. Mississippi State
Mar. 2 at Arkansas
Mar. 7 at Georgia
Mar. 9 vs. Florida
Each game on this list is bigger than the one before. A loss to 7-19 Mississippi State would knock Kentucky out of the tournament field.
Kentucky can afford a loss at Arkansas on Mar. 2, but a win over the Razorbacks would be a huge resume-enhancer.
Mar. 7 at Georgia has "trap game" written all over it. The Bulldogs are 13-14 but could spoil the Wildcats' shot at a regular season SEC crown.
Right now the Gators have the best conference record, but perhaps the Wildcats will beat them and win the SEC title on Mar. 9.
A victory over Florida (and Mississippi State) should be enough for Kentucky to make the tournament field. Even if the Wildcats were to lose their last two road games, a win over Florida would probably put them in the Big Dance.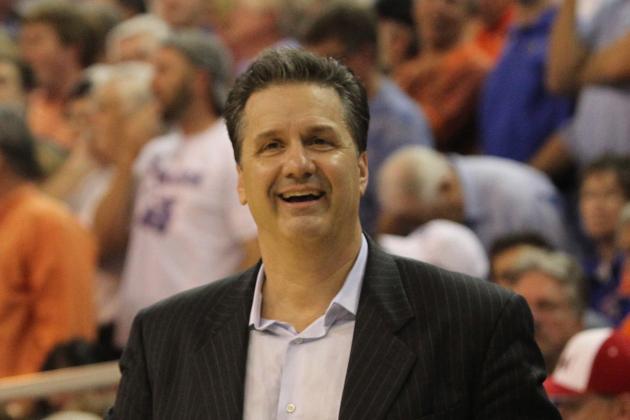 Kim Klement-USA TODAY Sports

It hasn't been pretty. Wins have left much to be desired, and losses have made us question the mettle of this Kentucky basketball team.
On the other hand, Kentucky is 19-8 and would finish first in the SEC with four more wins. That's the best-case scenario for the Wildcats, and in that case, Kentucky would land a single-digit seed.
The worst-case scenario has Kentucky losing both remaining games on the road and losing to Florida on Mar. 9 (I'm ruling out the possibility of Kentucky completely collapsing and losing to Mississippi State on Feb. 27).
But if the Wildcats land somewhere in between (2-2 with losses to Arkansas and Florida seems most likely), they'll still have a strong enough resume to make the Big Dance.
With the SEC tournament still to be played out, Kentucky has plenty of chances to punch its ticket to the NCAA tournament.
Watching this Kentucky team will tell you that inconsistency is a given. Can the Wildcats find consistency without Nerlens Noel? Can they put together a string of wins before the postseason?