10 Dark Horses to Watch During Early Rounds of March Madness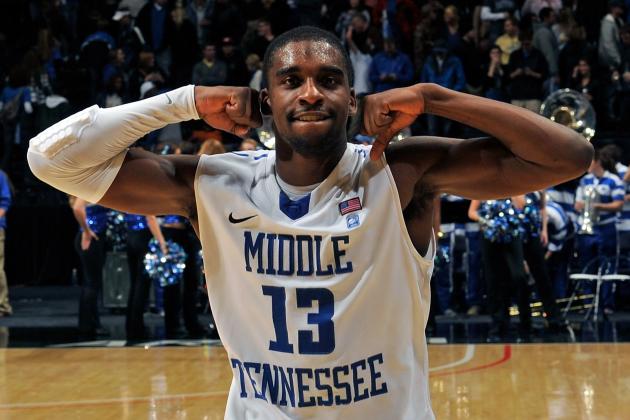 Frederick Breedon/Getty Images

Selection Sunday for the NCAA Tournament is just a few weeks away. Teams are trying to help their tournament resume and solidify their spot as one of the 68 teams in the field. These final games are crucial for the bubble teams that have to win the rest of the way to make the field.
Every year there are dark horse teams that surprise people around the country because they upset one of the favorites in the field. You shouldn't expect any different from this year's field. Here are 10 dark horse teams to watch for in the early rounds of the NCAA Tournament.
Begin Slideshow

»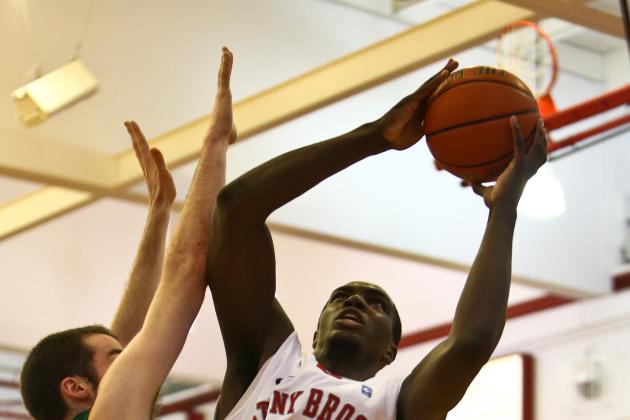 USA TODAY Sports

Record: 21-6
Projected Seed: No. 14
Reasons: Stony Brook will finally make the field because of their balanced scoring. There are three players on the roster averaging 10 points or more per game. Also, they rank 25th in the country with 39 rebounds per game.
They have shown their ability to keep up with tougher opponents like UConn and Maryland and excel in the America East conference. They are 12-2 in conference play with excellent victories against Vermont and Albany. The way that they can pull off a first-round upset is through dominating an opponent off the glass.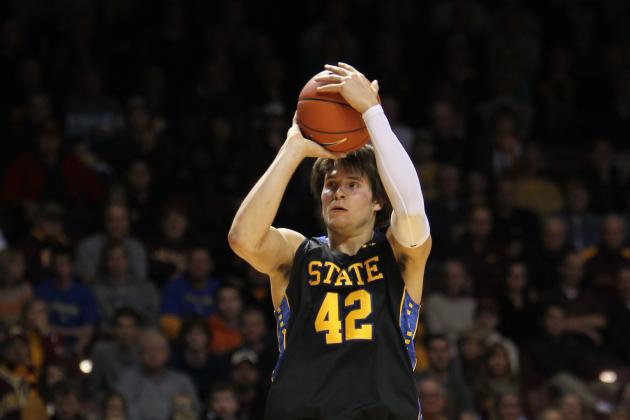 Brace Hemmelgarn-USA TODAY Sports

Record: 21-9
Projected Seed: No. 13
Reasons: South Dakota State has some excellent outside shooters at the top of their roster that can make them lethal in the tourney. It all starts with guard Nate Wolters who averages 22.9 points per game, which ranks third in the country. Wolters has had four games where he scored 30 or more points, including a 53-point game against IPFW. Wolters, Jordan Dykstra and Chad White all shoot over 40 percent from three-point line.
If these three players can get it going from outside, then the Jackrabbits could be a Cinderella team.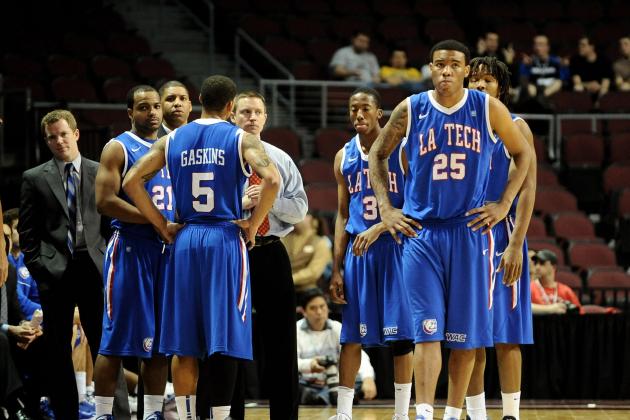 Jennifer Stewart-USA TODAY Sports

Record: 24-3
Projected Seed: No. 13
Reasons: Louisiana Tech has been a very good football school over the past few years, but their basketball program has shown signs of a quality dark horse team this year. They are undefeated in the WAC with wins against quality teams like Utah State and New Mexico State.
One of the reasons for this season's success is due to guard Raheem Appleby, who leads the team with 14.7 points per game. Also, they rank 21st in the country in rebounding. They are another squad that does a good job of winning the rebounding margin each and every game. That needs to continue in the NCAA Tournament.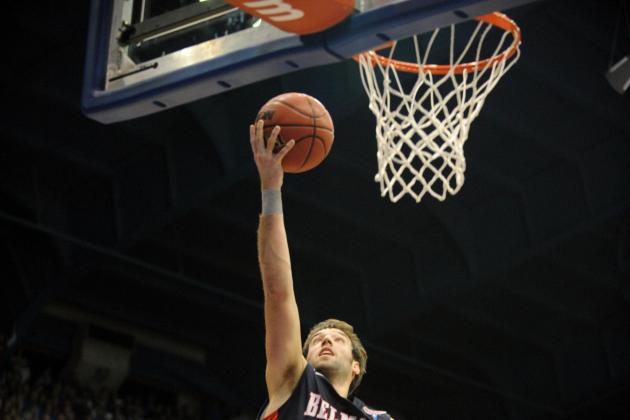 USA TODAY Sports

Record: 22-6
Projected Seed: No. 12
Reasons: Belmont is turning into one of those mid-major schools that Power 6 conference teams worry about facing in the tourney. The Bruins have been in the NCAA Tournament five of the last seven years. This year's team has had a very good season. They defeated Stanford, Middle Tennessee and Eastern Kentucky twice.
One of the main reasons for the success is because of guard Ian Clark, who averages 18.4 points and 3.4 rebounds per game. Clark shoots 54 percent from the field and 47 percent from the three-point line.
If Clark and the supporting cast can come out big, then they could make a run in the tournament.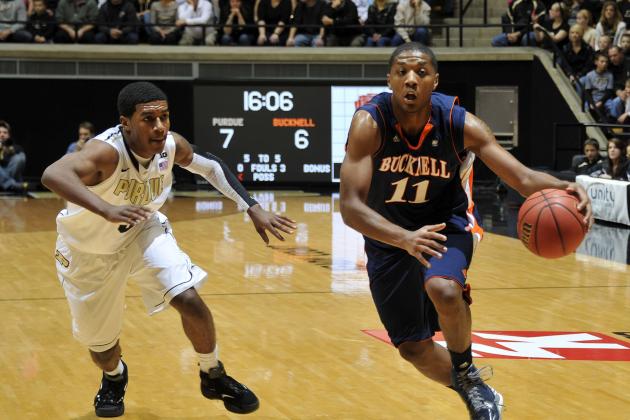 Sandra Dukes-USA TODAY Sports

Record: 23-5
Projected Seed: No. 13
Reasons: In 2005 and 2006, Bucknell upset No. 3 seed Kansas and No. 8 seed Arkansas in the first rounds of the NCAA tournament. Could this be the year for another Bison upset?
It certainly could be. The Bison have quality wins against La Salle, New Mexico State and Purdue, as well as a two-point loss to Missouri on the road. This team has shown time and time again that it continues to fight until the buzzer sounds.
Head coach Dave Paulsen led this team to the NCAA tournament two years ago, but wasn't able to survive the first round. That experience should help Paulsen and the Bison this year.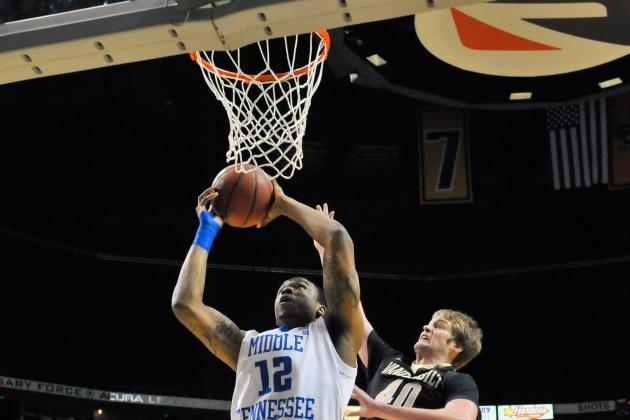 Jim Brown-USA TODAY Sports

Record: 25-4
Projected Seed: No. 11
Reasons: Middle Tennessee has turned into one of those teams that have really come out of nowhere on the national scene. The last time they were in the NCAA Tournament was in 1989.
This season, they've shown their ability to compete with quality opponents and dominate the Sun Belt Conference. They defeated Ole Miss at home and UCF on the road. After losing one of their first conference games to Arkansas State, the Blue Raiders won their next 14 games.
If Middle Tennessee can keeping playing hot, then they might have a shot at pulling out an upset or two in March.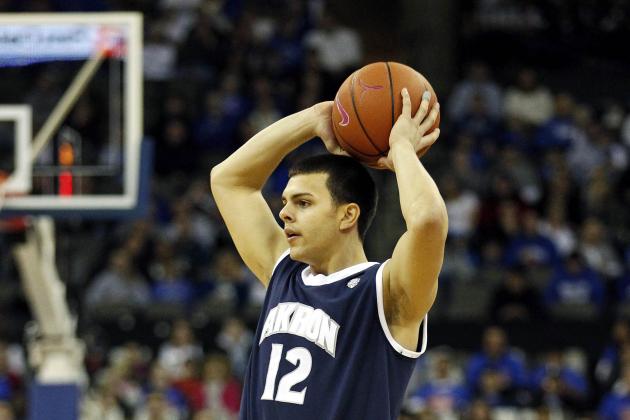 Matt Ryerson-USA TODAY Sports

Record: 22-4
Projected Seed: No. 12
Reasons: Akron is a very talented team that could shake up brackets. Zeke Marshall and Demetrius Treadwell have been crucial to this team's success all season long. Marshall averages 12.6 points and 6.8 rebounds, while Treadwell provides 10.7 points and 7.7 rebounds per game.
These two players are going to need to have excellent first-round games. The supporting cast needs to make sure they limit their turnovers and provide quality minutes on the floor. The Zips are a team that might not dazzle fans, but they can get it done come tourney time.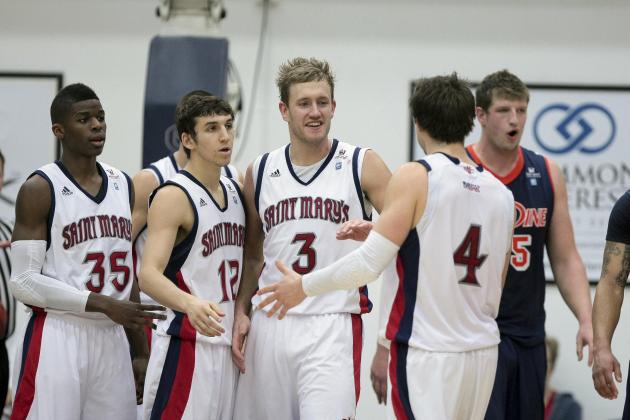 USA TODAY Sports

Record: 24-5
Projected Seed: No. 10
Reasons: St. Mary's could have an excellent tournament if they can continue to shoot well from the field. St. Mary's ranks 13th in the country with a 48.3 field goal percentage.
One of the main reasons to their success is due to the play of guard Matthew Dellavedova. Dellavedova averages 16.1 points and 6.3 assists per game. The Australian native is one of the candidates for National Player of the Year. They have had big wins against Creighton and BYU.
If Dellavedova can continue leading this team into the tourney, then the Gaels could make some noise.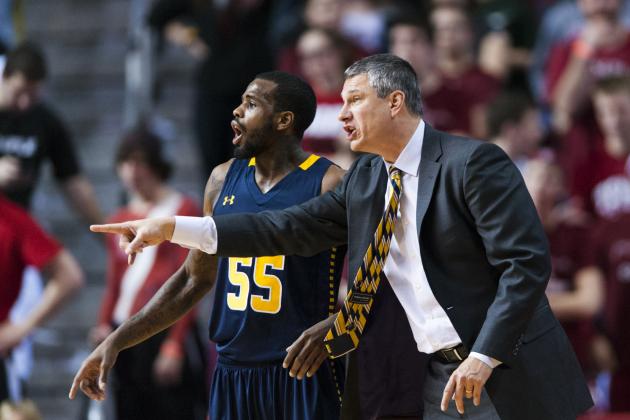 USA TODAY Sports

Record: 19-7
Projected Seed: No. 11
Reasons: La Salle might not have the best record, but they have some quality victories on their resume. The Explorers have defeated Butler, VCU, Villanova and Richmond. They have had some tough battles against Miami and Temple on the road, but weren't able to pull out wins.
The Atlantic 10 has gotten better each year and could have five teams in the tourney.
Guard Ramon Galloway has continued to be an excellent all-around player for the Explorers. He averages 17.2 points, 4.8 rebounds, 3.7 assists and 2.1 steals per game. Not to mention, the senior shoots 42 percent from beyond the arc.
With Galloway's consistency and help from other players on the roster, the Explorers can be a dark horse team in the tourney.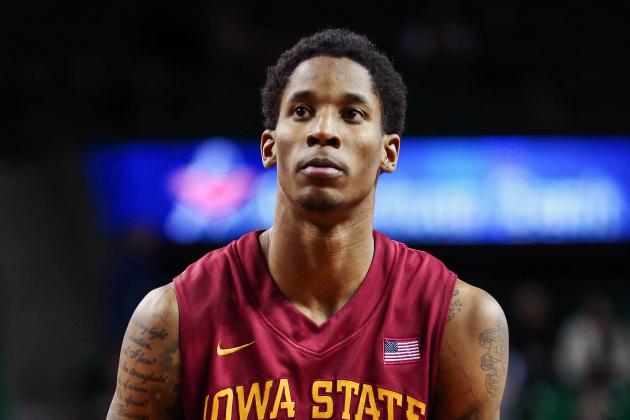 Kevin Jairaj-USA TODAY Sports

Record: 19-9
Projected Seed: No. 10
Reasons: Iowa State could be a team that makes a run in the tournament because of their experience in postseason play. The Cyclones rank fourth in the country with 80.1 points per game. Five of their players average double-digit points per game. Also, Melvin Ejim leads the conference with 9.6 rebounds per game.
This team has had its fair share of quality wins and bad losses. The Cyclones defeated Kansas State, Oklahoma and Baylor twice, but have had six losses to RPI Top 50 teams. They were very close to upsetting Kansas, but questionable calls and defense allowed the Jayhawks to pull it out.
If the Cyclones are going to do well in the NCAA Tournament, they need to learn from the mistakes from that game and get better as a team