WrestleMania 29 Predictions: Breaking Down Every Single Matchup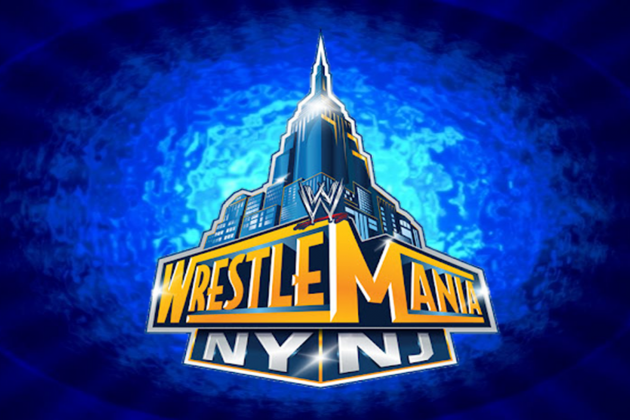 WWE.com
WrestleMania has been called many things: the "grandest stage of them all," the "showcase of the immortals" and the "biggest night of the year" are just a few.
What about predictable?
Despite the amount of star-power we have this year with The Rock, Triple H, Brock Lesnar and Undertaker all making rare wrestling appearances in the same night, the actual card looks rather easy to predict.
Oddly, the hardest matches to predict the winners of are the under-card matches, but that tends to be the case with a pay-per-view of this scale.
WrestleMania will be a great show unless there are any major accidents, but like myself, many feel the outcomes to certain matches seem set in stone.
That is the nature of wrestling fans, though. We are stubborn and think we know everything. It's what makes us so likable.
I did something a little different this time and gave an actual percentage for the winners as well as one other possible thing happening during the match.
So, allow me to stroke my ego, and this crystal ball I found, and I will give you what I feel are good picks for every match at WrestleMania XXIX.
Begin Slideshow

»
WWE has designed a big set for both the ramp and ring for Fandango, and considering that his first feud is with Chris Jericho, it seems that WWE has big plans for the ballroom dancer.
With his debut happening at WrestleMania, and the fact that he has gotten under Jericho's skin, it seems like Fandango has all but secured his victory.
However, if we look at history, we might think otherwise. Fandango has been built up very strong by getting the upper hand over Jericho three times, and this might mean that we are supposed to buy Jericho as the underdog in this one.
If that is the case, then Jericho could actually come away with a win on Sunday, especially if WWE has a lot of heels winning other matches and it wants a popular babyface to get a win.
Fandango might get the win by nefarious methods, but smart money would be on the former Johnny Curtis to go over Chris Jericho in this one.
Fandango: 80 percent chance of victory
The odds of someone saying Fandango's name properly: 0 percent

The odds of this turning into a dance-off: Knowing WWE and its love of dance-offs, I would say it's about 50/50.
Normally, I would say Ryback would be a lock to win, especially given his PPV record, but this one might end up going in a different direction.
Mark Henry recently returned from a long injury and one way to make him look like a real contender for the World title again would be to have him go over someone who has been virtually unbeatable since debuting.
Ryback and Mark Henry are both powerhouses, but Ryback might not be able to get Henry up for Shell Shocked given Henry's size and Ryback's history of having difficultly lifting heavier Superstars with the move.
A loss would not necessarily hurt either man at this point, and that is what makes this a little harder to call. Ryback losing would just allow WWE to build him up and win the second match. Henry losing would just mean he is back to where he was before his World title push.
I have to imagine Ryback winning for posterity's sake, but Henry getting the win would not shock me one bit.
Ryback: 65 percent chance of victory
Chances of Ryback getting Henry up for Shell Shocked: 45 percent

The odds of at least a small portion of the crowd chanting "Goldberg!": 100 percent

This is a match that is likely to upset some who feel Superstars like Antonio Cesaro being left off the card thus far is a crime, but you had to expect something like this to happen.
WrestleMania is supposed to appeal to every WWE fan, and that means giving some time to the characters who are popular among kids and are mostly there for entertainment.
Plus, this gives Sandow and Rhodes some time on the card, and few deserve a spot on the card more than they do after all the hard work both men have put in over the last year.
Cameron and Naomi are both very gifted athletes who have been impressive the few times we have seen them wrestle on Raw, but The Bellas have only just returned and WWE could be looking to push them as the big heels of the Divas division.
I want Rhodes Scholars and The Bellas to win, but this match seems more likely to go to the babyface team of Tensai, Brodus Clay, Cameron and Naomi.
Tons of Funk: 70 percent chance of victory
Chances of seeing some bad dancing: 100 percent

The Shield have finally found someone who can make them retreat in Big Show, but that does not mean Big Show's team will be victorious.
WrestleMania seems like the perfect time to turn someone heel, or bring back someone as a surprise leader of the group, which is why I see The Shield coming away with another win.
I could be wrong, and the good guys could prevail and leave without incident, but I do not see this match ending cleanly or with the entire babyface team intact when it is over.
Big Show could have been pretending to get along with Sheamus and Orton just to turn on them, Orton could be turning heel—like many seem to want to happen—or Sheamus could shock everyone and return to his evil ways.
I see The Shield leaving as winners yet again, but it is not a solid lock by any means.
The Shield: 70 percent chance of victory
Odds of someone turning on their team: 75 percent

Odds of Seth Rollins taking someone else's finisher: 95 percent (This guy is always on the receiving end of punishment.)
Miz has been on a roll lately, getting clean wins over some very capable Superstars, but leaving WrestleMania as IC champion does not seem likely.
Something that seems more likely than Miz winning is WWE using his big balloon entrance again. That has to be one of the least expensive entrance accessories they have ever made.
Miz being built up as a strong competitor could be a sign of bigger things to come for the Awesome one, but Barrett is also someone who has been looking good as of late.
The Bull Hammer against The Skull Crushing Finale is probably going to be a very entertaining match, but in the end, I think Barrett will be the one with his hand raised.
Miz can always beat him in a non-title rematch the next night on Raw to save face and then move on to something else.
Wade Barrett: 70 percent chance of victory
Odds of Miz using the big balloons for his entrance again: 30 percent

Team Hell No are on the same page after being targeted by Ziggler and Langston, but this is Langston's PPV debut.
We have seen what the big man can do on NXT and after Ziggler's matches, but this will be the first taste most of the WWE audience gets of Langston in the ring.
This is another match where either team winning would not surprise me, but the most likely outcome is Team Hell No retaining.
Ziggler only has until July to cash in his Money in the Bank briefcase if WWE wants to keep up with its own rule about the title shot expiring after one year, so putting the tag titles on him at this point seems unlikely.
Team Hell No will win the match, but Langston will probably leave everyone laying in the ring when it is all over.
Team Hell No: 75 percent chance of victory
Odds of AJ slapping someone: 100 percent

Odds of AJ and/or Langston turning on Ziggler: 5 percent

This is a match that everyone seems to think they know the answer to, and so do I.
Triple H is going to defeat Lesnar and get revenge for several broken arms and a broken hip on Mr. McMahon.
This will not be a pretty match by any means, but it will be brutal and it will be entertaining. The only variable here is how Shawn Michaels and Paul Heyman will play into everything.
Triple H: 100 percent chance of victory
Odds of Paul Heyman being awesome: 100 percent

Odds of Lesnar attacking HBK: 90 percent

This is another easy one to call. Undertaker wins, keeps his streak intact and gets back his urn.
CM Punk might lay him out after the match, but the odds of him being the guy to beat the streak seem about as likely as anyone else, which is to say he has no chance.
The storyline involving the real-life death of Paul Bearer took a turn on Raw when CM Punk rubbed ashes all over himself after dumping them out of the urn onto Undertaker.
This makes CM Punk look very evil, and nobody vanquishes evil like the Undertaker.
Undertaker: 100 percent chance of victory
Odds of CM Punk attacking Taker after the match: 70 percent

Odds of Paul Heyman being awesome again: 100 percent

This is the one match on the card I am truly at a loss to predict.
Alberto Del Rio has been force-fed to us as a babyface and Jack Swagger was given a great manager and heel gimmick that has since started to cool off.
Either man could realistically walk out with the title come WrestleMania, but since I have a dream scenario in mind, I will make a guess.
I see Alberto Del Rio retaining the title, Jack Swagger beating the living daylights out of him after the match and then Dolph Ziggler cashing in his briefcase.
I know people predict he will cash in every month, but WrestleMania is the best possible time to make the most out of it.
Alberto Del Rio: 65 percent chance of victory
Odds of Dolph Ziggler cashing in: 50 percent

You know what? I want The Rock to win just so I am as surprised as I was when he defeated Cena last year, but it will not happen.
Cena will reclaim his WWE title and close out the show standing tall with yet another WWE title that looks like a toy.
John Cena: 100 percent chance of victory
Odds of The Rock shaking Cena's hand after the match: 80 percent

Odds of The Rock hitting Cena with a Rock bottom after the match: 50 percent

Well, that does it folks. We are just a few days away from the biggest night of the year for WWE. All the matches are set, so we just have to tune in Sunday to see who walks out of WrestleMania as the winners.
These are my picks for WrestleMania. What are yours?
Thanks for reading and follow me on Twitter @BR_Doctor.