3 Reasons to Believe Stefan Struve Will Only Get Better
Jon Kopaloff/Getty Images
UFC heavyweight Stefan Struve is currently riding a four-fight winning streak.
In that current streak, he has defeated Pat Barry and Lavar Johnson by submission and Dave Herman and Stipe Miocic by knockout.
He is only 25 years old and has improved and grown in his last four fights. He looks like he is ready to make the next step and transition into an elite heavyweight.
In order to do so, he will need to first get past Mark Hunt.
Based on everything we've seen so far, we can only assume that Struve will only get better. Here are a few reasons why.
He Is Finally Using His Length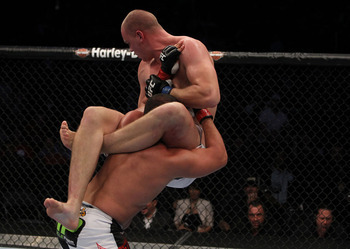 Stefan Struve is currently the tallest fighter in the UFC at 7'0".
He is also tied with light heavyweight champion Jon Jones for the longest reach in the UFC with 84.5 inches.
Early in his UFC career, despite having a sizable reach advantage, Struve did not use it to his benefit.
That has drastically changed. Struve has developed excellent defence and even better offence.
He is using his long arms and legs to keep his opponents at bay while he picks away at them with strikes.
When the fight hits the mat, Struve is able to use his long limbs to lock up a slick submission before most opponents know what hit them.
His Striking Is Catching Up to His Submissions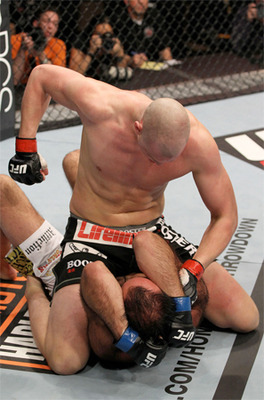 Photo courtesy of fightday.com
Stefan Struve currently owns a purple belt in Brazilian Jiu-Jitsu.
His long arms and legs have given his opponents fits when the fight hits the mat, and the end result was more often than not a submission win for the big Dutchman.
Submissions have always been a strength for Struve, but now he's added another few weapons to his inventory.
His striking is vastly improved and dangerous for any opponent of his. In his current four-fight winning streak he has knocked out Dave Herman and up and comer Stipe Miocic.
Struve has been able to keep his opponents on the outside and pick away until he sees an opportunity to end the fight.
Once he sees it, you better believe those powerful strikes will start coming and won't stop until the referee has to intervene.
He Is Young and Still Learning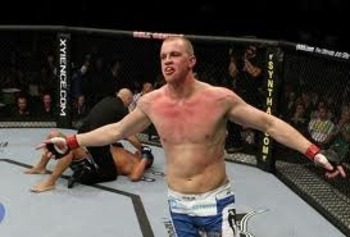 Stefan Struve is only 25 years old.
He is a very mature and skilled fighter for his age.
Being 25 years old give him a bit of a buffer so to speak. He is still young and has yet to hit his prime and hasn't stopped learning and improving.
If he suffers a setback in a fight, he is young enough to learn what he did wrong and rebound in the next fight.
If this is how good Struve is right now, I can't wait to see how he performs when he hits his physical prime around the age of 29.
Tweet me @FuscoNation16.
Keep Reading