Kentucky Basketball: 5 Things Wildcats Must Prove Before SEC Tournament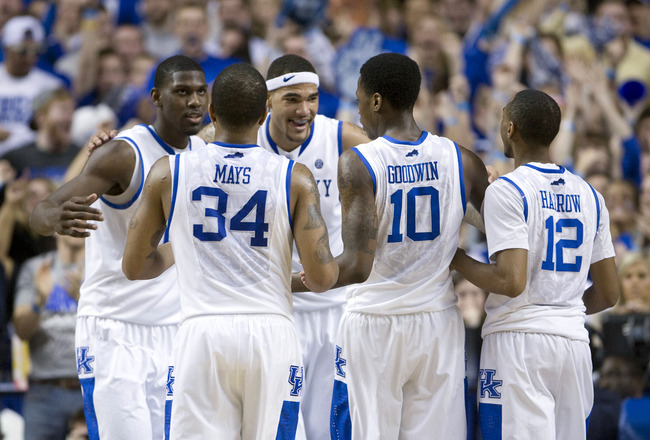 Mark Zerof-USA TODAY Sports
For the last three seasons under head coach John Calipari, the University of Kentucky was able to use the SEC Tournament simply as a final tune-up before the NCAA tournament.

This year, however, a good showing in Nashville may be a requirement if the Wildcats want to have a spot in the Big Dance.

The following are five things that this year's UK squad must prove in their final four games before the SEC Tournament begins on March 14
All stats via ESPN.com
1. They Can Win Away from Rupp Arena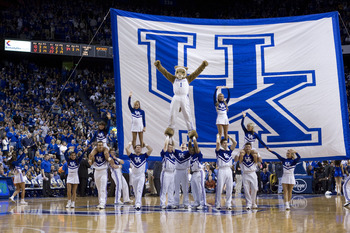 Mark Zerof-USA TODAY Sports
Aside from an impressive win over Ole Miss (which doesn't look as good now as it did back then) and a dismantling of Auburn, Kentucky has not been very good away from Lexington. Granted that most of its more difficult games have been at home. But it's worth noting that the Wildcats barely escaped Vanderbilt in their home arena, 60-58, on January 10 and were recently demolished by the Tennessee Volunteers, 88-58, on February 16

With a 5-6 record so far on the season away from home, picking up two strong road victories against Arkansas on March 2 and Georgia on March 7 would go a long way towards helping their NCAA tournament resume and giving this young team an added level of confidence.
2. Under the Basket Is Still Well-Defended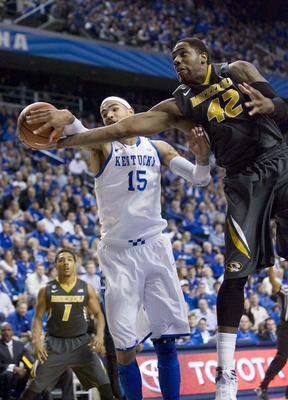 Mark Zerof-USA TODAY Sports
The loss of Nerlens Noel may have been the worst injury this Wildcats squad could have endured, but it doesn't mean that the lane is now wide open to the rest of the SEC.
Willie Cauley-Stein played like man possessed in Kentucky's 90-83 overtime win against Missouri last Saturday. He had 12 rebounds and seven blocks to go along with some great defense underneath that constantly frustrated Alex Oriakhi.
If Alex Poythress and Kyle Wiltjer can step up their physical play a bit, then UK will be a tough team for anyone in the conference to match up with in the frontcourt.
3. Point Guard Play Is Not an Issue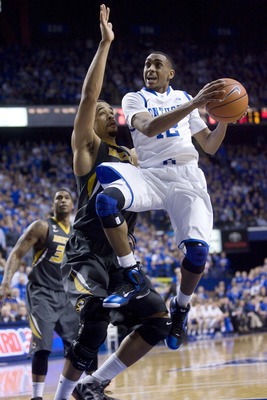 Mark Zerof-USA TODAY Sports
Despite Ryan Harrow's excellent (offensive) play as of late, he still has plenty of doubters. Former Tennessee coach Bruce Pearl even came out in an article he wrote for ESPN.com and said that Harrow wasn't very good at running the point.
While I still believe that Harrow is not nearly vocal enough on the floor, he has definitely stepped his game up another level over the past two games beyond just providing offense for the Wildcats. He even went so far as to ask Calipari for his starting job back (per Kentucky.com), something that probably took more courage for him than anything he's done all year.

Even with Goodwin starting to (finally) get his game under control, this team still needs Harrow to lead it the right way if they want to make things interesting in Nashville.
4. This Team Won't Play "Young" Anymore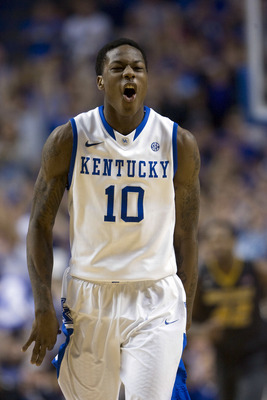 Mark Zerof-USA TODAY Sports
The last two games, we have finally started to see Alex Poythress and Archie Goodwin play like they have some experience under their belts.

Despite still having a high number of turnovers, Goodwin has begun to make much smarter decisions on offense, while Poythress seems to be remembering again that he can score.

The Wildcats will need both of these players to step up like they did against Missouri over the next four games and in the SEC Tournament.
5. They Can Still Play (or at Least Hang With) the Big Boys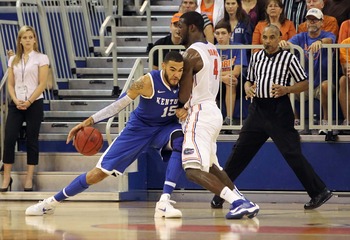 Kim Klement-USA TODAY Sports
On March 9 in Lexington, the Wildcats will have a HUGE opportunity when they play the No. 5 Florida Gators. It will be a chance to give themselves a much-needed jolt of confidence as well as an opportunity to build their resume.
And even though no one likes moral victories, they don't necessarily need to win; if Kentucky can just stay close to the Gators (who destroyed them, 69-52, back on February 12), it will be enough to send notice to the rest of the SEC that UK is still a scary team to have to play in the month of March.
...also, I made a bold prediction that Kentucky would win that game, so I'd greatly appreciate the assist as well.
Please feel free to leave a comment below. If you'd like to sing my praises or tell me how terrible I am more personally, I can also be found on Twitter.
Keep Reading

Kentucky Wildcats Basketball: Like this team?