Indiana Hoosiers Basketball: 3 Weaknesses in Danger of Being Exposed in March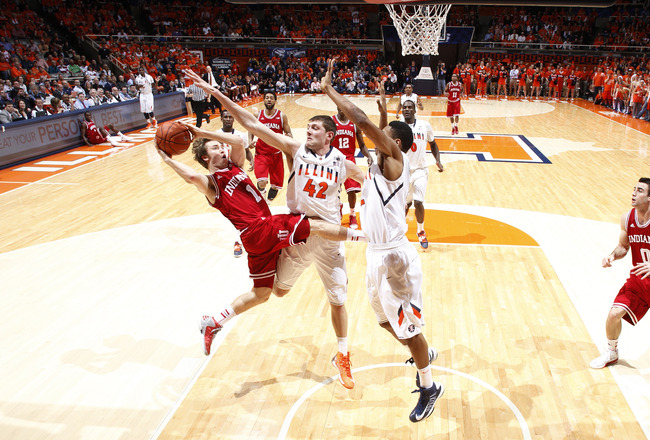 Joe Robbins/Getty Images
The Indiana Hoosiers (24-3, 12-2 Big Ten) are having a phenomenal year. At their current pace, they are a near lock to win the Big Ten regular-season championship and be a No. 1 seed in the NCAA tournament.
Despite their success, Indiana is not perfect. Here are three weaknesses that could prove to be a problem in March.
Bench Scoring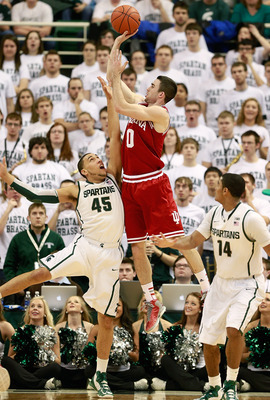 Gregory Shamus/Getty Images
Outside of Will Sheehey, the Hoosiers bench has been an enigma. Sheehey carries this unit, averaging 9.9 points per game.
Other bench contributors, Remy Abell, Derek Elston, Jeremy Hollowell and Hanner Mosquera-Perea have underachieved. This season, Abell has averaged 4.5 points per game, Elston 1.0 points, Hollowell 3.4 points and Mosquera-Perea 0.9 points.
The Big Ten schedule has been equally unkind to Indiana's bench.

In the last five games, the two highest scorers of that bunch, Abell and Hollowell, have only scored 1.8 and 1.6 points per game, respectively.
To win in March, it will take a team effort. If the starters go cold or get in foul trouble and the Hoosiers have to rely on their bench, they could be in big trouble.
Turnovers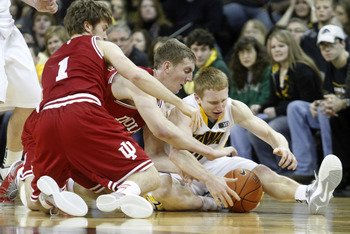 Matthew Holst/Getty Images
Indiana averages 13.1 turnovers per game. That is 10th in the conference and alarmingly high for one of the nation's top teams.
Committing double-digit turnovers every game has to be a concern. Giving the opponent that many extra possessions can be the difference between winning and losing.
This was evident in losses to Butler and Illnois. IU had 13 turnovers against the Bulldogs and 14 against the Illini.
During the NCAA tournament, the Hoosiers are going to face a quality team every time they take the court. Their opponent deserves to be there just as much as them. Tournament teams will make Indiana pay for its mistakes.
If IU can't efficiently take care of the ball, an early exit could be in its future.
Relying on the Three-Pointer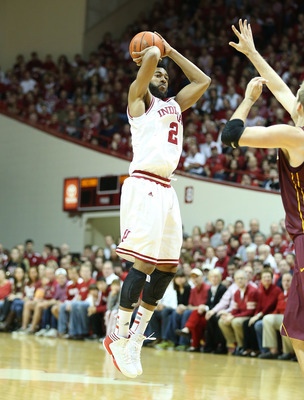 Andy Lyons/Getty Images
Indiana has been dangerous from beyond the arc. Shooting an impressive 42.9 percent, the Hoosiers are more than capable of draining three-pointers.
Just because the Hoosiers can knock down the three doesn't mean they need to shoot it abundantly. Against Wisconsin, the Hoosiers went a pitiful 7-of-22 from the three-point line. They lost to the Badgers 64-59.
Relying on long-distance shots cost Indiana the game.
Indiana has dominated the competition because the three-pointer has been a supplement to the offense, not the feature. IU has attacked the paint in order to get easier shots and free-throw attempts.
In March, the Hoosiers will play against some of the best teams in the country. It's possible Indiana won't always be in the lead. When facing a deficit, it's easy to start chucking up threes to try and get back in the game.
The focus of the offense can't turn into Jordan Hulls and Christian Watford hoisting up three-pointers. If they have an off night, IU's season could be over sooner than expected.
Keep Reading

Indiana Hoosiers Basketball: Like this team?