Manchester United vs. Real Madrid: 4 Tactical Issues Van Persie's Injury Causes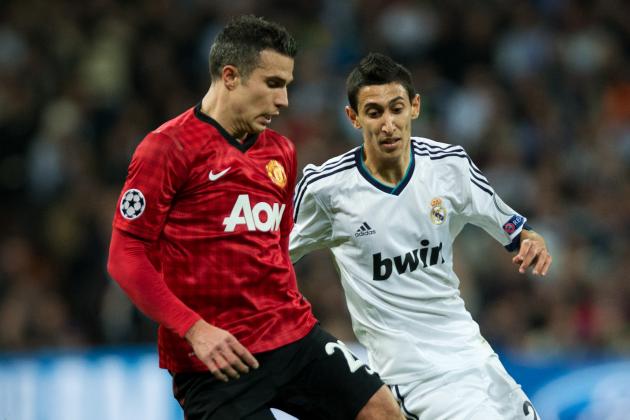 Jasper Juinen/Getty Images

Robin van Persie was subbed off early during Manchester United's 2-0 victory over Queens Park Rangers on Saturday, cuing UK-wide fears regarding his fitness for a pivotal upcoming game.
The second leg of the UEFA Champions League Round of 16 tie with Real Madrid looms, and speculation will mount over the Dutchman's readiness.
Let's take a look what tactical impact RvP's injury could have should he miss out.
Begin Slideshow

»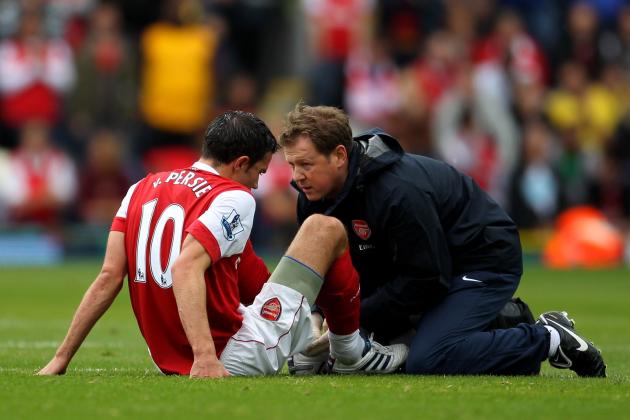 Alex Livesey/Getty Images

Robin van Persie sustained a "bizarre hip injury" after colliding with a camera at Loftus Road.
The Red Devils striker has a history of injury issues and only completed his first full healthy season in the English Premier League last year with Arsenal.
The good news is his notoriously weak ankles aren't in question, but hips can be tricky. Sir Alex Ferguson isn't concerned, but everyone else is.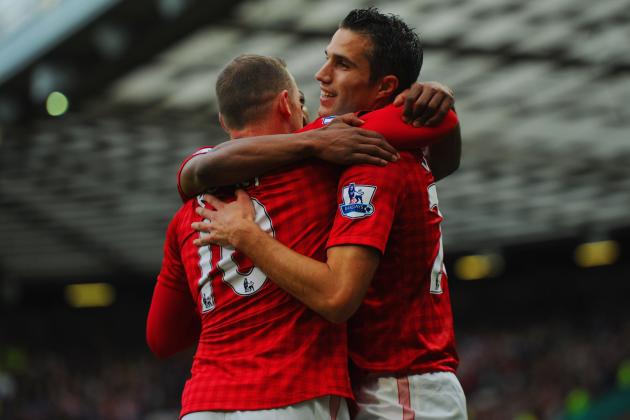 Michael Regan/Getty Images

Wayne Rooney and Robin van Persie have been electric so far this season with 33 club goals between the two.
Sir Alex Ferguson is the only English Premier League manager who employs a 4-4-2 formation, but it's not a true version. He basically utilises two nine-and-a-halves, making the link-up play and freedom attached to both strikers of pivotal importance.
Subbing one, or even both, out for Danny Welbeck and Javier Hernandez is adequate, but not the same. This is Real Madrid; this is the UEFA Champions League.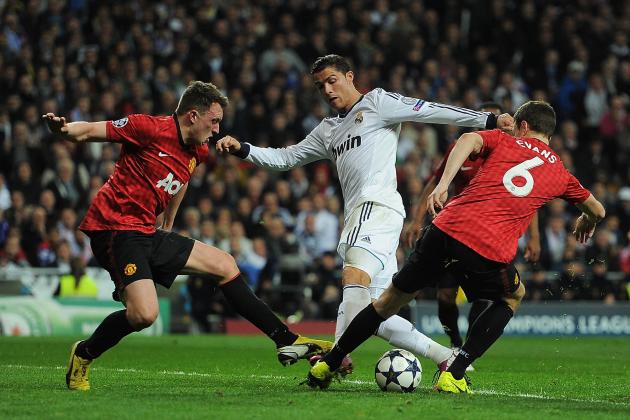 Gonzalo Arroyo Moreno/Getty Images

Phil Jones—as speculated—was the key man during the first leg tussle at the Santiago Bernabeu.
He was everywhere, blocking Cristiano Ronaldo at every turn and bailing Rafael out of heaps of trouble. He did such a good job, Ronaldo actually switched wings in order to score.
His potential missing of the second leg was a problem everyone was trying to solve in a pre-emptive, theoretical sense. One effective, if detrimental to the attack-esque suggestion, is the use of Wayne Rooney in the deeper midfield slot.
The English forward has shown he's capable deep and has the legs to track, but he doesn't possess the required tackling skills to do the job well enough.
It was a slim possibility before the Robin van Persie scare. Now it's certain not to happen, as Sir Alex Ferguson cannot sacrifice both dynamic attacking threats.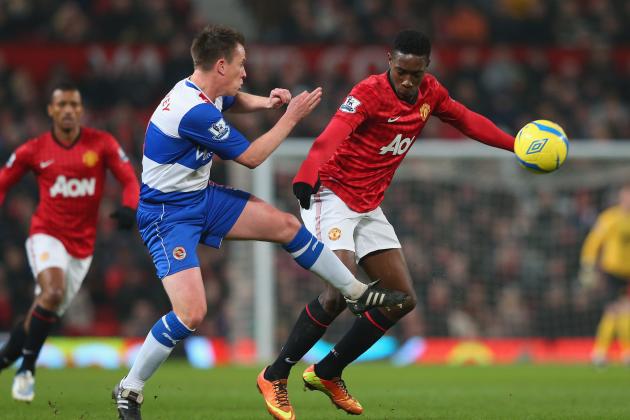 Alex Livesey/Getty Images

It's harsh to call Danny Welbeck and Javier Hernandez—two very capable strikers that would walk into most English Premier League starting XIs—backups, but that's exactly what they are.
Robin van Persie and Wayne Rooney are the first-choice pair, and Sir Alex Ferguson hasn't tinkered with his system that much this season. He's become reactive and tried out the midfield diamond, but more often than not makes specific counter-changes whilst retaining a principle shape.
Given the understanding Rooney and Welbeck enjoy, plus the latter's superiority in the passing and build-up game over the Mexican alternative, he would get the nod nine times out of 10.
Chicharito, for all his talents, is a little one-dimensional and doesn't match up well against an agile, clever and fresh defence in Real Madrid.
But it doesn't matter who comes in to replace him; they won't be the same. The attacking line will be less fluid, and the ability to hold the ball in offensive areas will dramatically decline.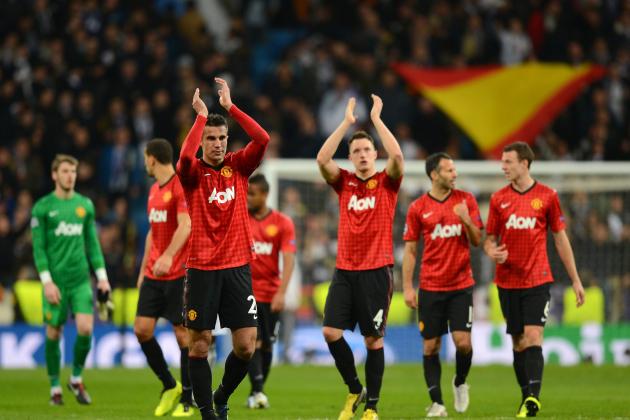 Mike Hewitt/Getty Images

It's not all about what he does on the deck.
After losing out in the title race to Manchester City in a fashion no Manchester United fan wishes to recall, it was always going to take a marquee signing to reinstall the faith.
His presence is an uplifter, a motivator, and when he's on the pitch his teammates know he's capable of scoring any time. And he only needs one chance.
Will United modify their game without him? Impossible to tell, as he's not been laid off due to injury yet, but Arsenal certainly did. He's unique.