Once again, the Daytona 500 didn't fail to disappoint as NASCAR's biggest race of the year with a spectacular event unfolding at the track this weekend.
Former champion Jimmie Johnson ran out the eventual winner on the day—giving him his second Daytona 500 win—whilst female rookie Danica Patrick more than held her own on the big stage, finishing inside the top 10 with an eighth-place finish.
Who else emerged from the day with their own victories under their belt? Read on to find out the biggest winners and losers from the 2013 Daytona 500.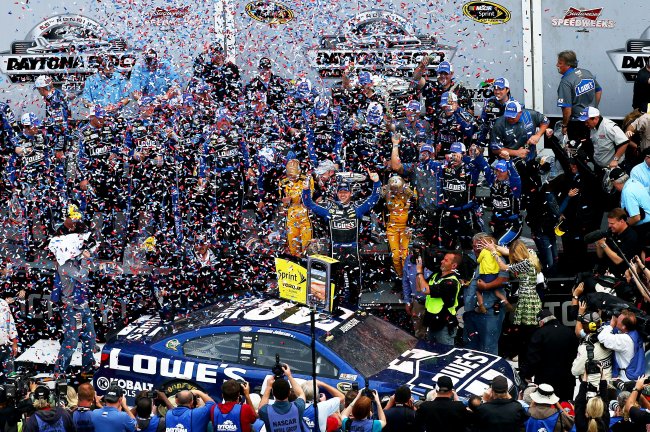 Jonathan Ferrey/Getty Images
Winner: Jimmie Johnson
Starting with the obvious one, Johnson was a big winner of the day with his second Daytona 500 victory—sending him into some pretty elite company as dual-event winners.
He drove very well and most importantly, consistently, throughout the day, and the result that he earned at the end was completely deserved for the veteran.
Retweet this to congratulate @jimmiejohnson on his #DAYTONA500 victory! #NASCAR twitter.com/NASCAR/status/…

— NASCAR (@NASCAR) February 24, 2013
A terrific performance on the day.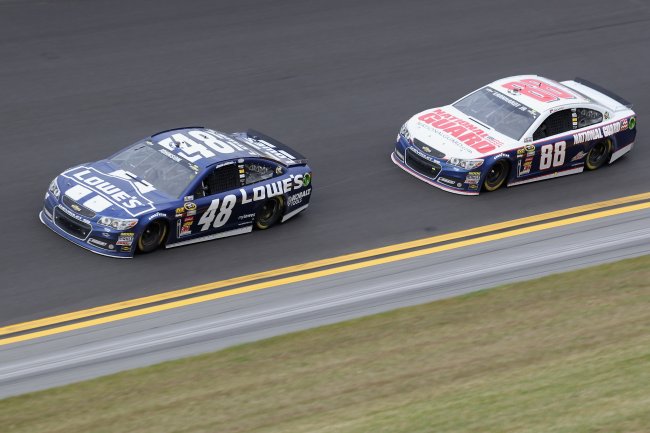 Todd Warshaw/Getty Images
Loser: Dale Earnhardt Jr.
Some will want to say that finishing second at the Daytona 500 doesn't make you a loser at all, but when it's your third time in four years, then it does.
Earnhardt picked up another frustrating second place here, and he couldn't have really done much else to get the win on the day. It just wasn't to be for the legendary driver, who continues to establish himself as one of the true greats of motor sport racing.
Like there was ever going to be another alternative for Earnhardt.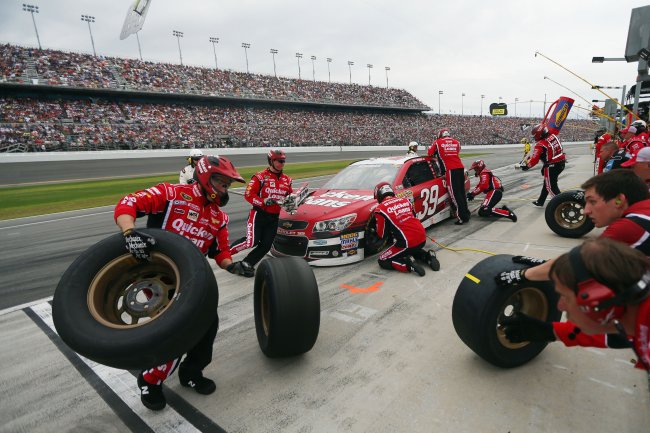 Mike Ehrmann/Getty Images
Winner: Ryan Newman
Ryan Newman won't get a lot of credit and praise following the 2013 Daytona 500, but the veteran driver was a huge winner on the day with a great drive.
After qualifying in 34th position, Newman avoided the traffic and crashes to emerge with a fifth-place result—moving 29 spots up through the course of the event.
A terrific drive on the day.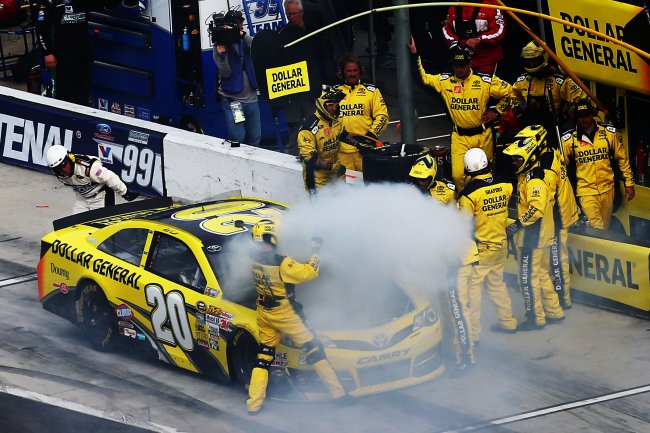 Jonathan Ferrey/Getty Images
Loser: Matt Kenseth
Switching manufacturers from Ford to Toyota did nothing for Kenseth, who was sent out of the race with 50 laps to go due to mechanical issues.
Kenseth was looking good and in control of the race—driving well within himself—and led for most of the laps before suffering the mechanical problems.
Heartbreak, no doubt, for the two-time champion Kenseth.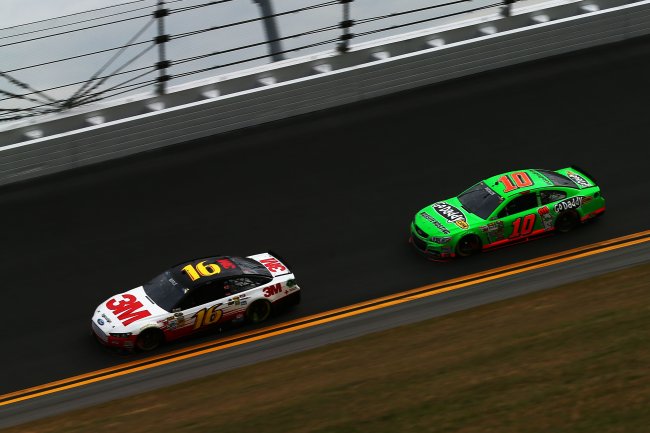 Mike Ehrmann/Getty Images
Winner: Danica Patrick
Of course Patrick makes the list here—with a stunning drive to record a top-10 finish, she completely blew away the expectations of her.
Patrick, despite qualifying on pole position, wasn't expected to cope here, but she more than held her own against the big boys and showed she has a real future in the sport. Unlucky to drop back to eighth, but still a fantastic result for the female rookie.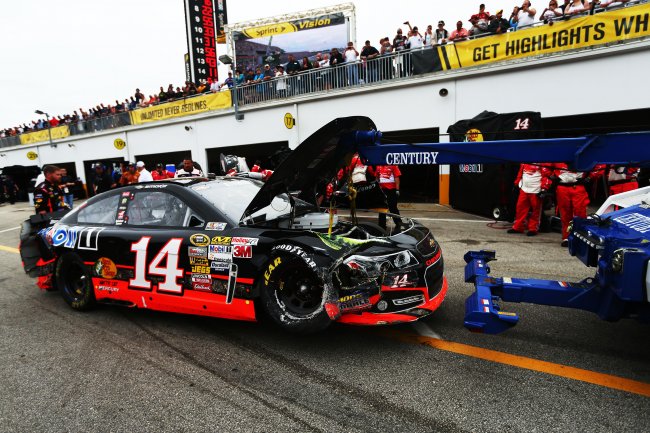 Mike Ehrmann/Getty Images
Loser: Tony Stewart
Tony Stewart was looking for a big performance at the 2013 Daytona 500; only problem was he never really got the chance to get going.
Stewart was involved in a crash early on that sent him out of the race, and meant he again would go winless at the Daytona 500 due to unfortunate circumstances.
"If I didn't tell you I was heartbroken...I'd be lying to you" were Stewart's words after the race, via Dustin Long of Sports Illustrated.
What did you make of the 2013 Daytona 500?
Comment below or hit me up on Twitter: