World Baseball Classic 2013: Scores and Highlights from Sunday at the WBC
Use your ← → (arrow) keys to browse more stories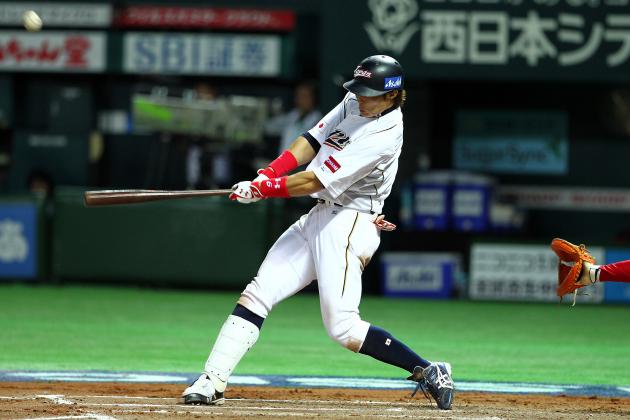 Koji Watanabe/Getty Images
Japan came away with its second win of the tournament, showing its dominance yet again.
The second day of first-round action at the World Baseball Classic was nearly just as good as the first.
With Pools A and B in full swing, contenders have started to pull away from the pretenders. China took on the powerhouse that is Japan on Sunday, looking to come away with its first win of the tournament over a team that has been nearly unbeatable in recent memory.
After a 5-0 victory over Korea, the Netherlands looked to make it two straight but would have to go through Chinese Taipei, which also came into the game with a 1-0 record. Chinese Taipei is one of the favorites to continue to the next round, but the Dutch have the young talent necessary to play for a title.
So which teams have an advantage going into the next couple days of World Baseball Classic play? Here's a recap of what happened while most of you were sleeping.
Chinese Taipei 8, Netherlands 3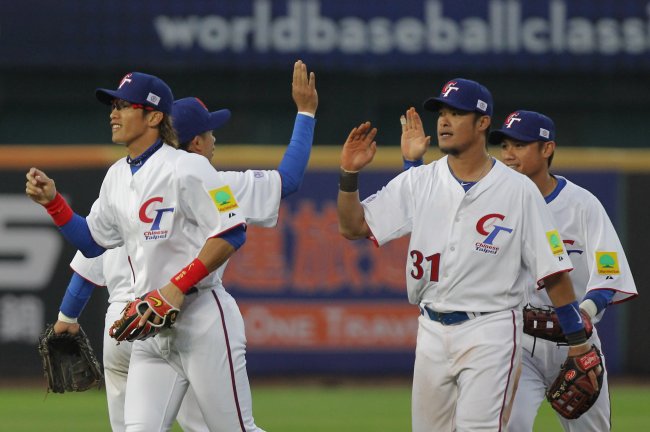 Chung Sung-Jun/Getty Images
The Netherlands came away with a big win over Korea on Saturday, but on Sunday, the team wasn't as lucky. Chinese Taipei came out ready to play and ready to win, coming off a 4-1 victory against Australia.
The Dutch took an early lead in the second inning when Kalian Sams was hit by a pitch with the bases loaded. The ensuing batter, Dashenko Ricardo, singled to right field, scoring Xander Bogaerts and Curt Smith.
Who is the most dangerous Pool B team?
Holding a 3-0 lead didn't work out so well, as Chinese Taipei soon battled back. The team scored once in the bottom half of the second inning on a Chien-Ming Chang single and then erupted for four runs in the fourth. Yung-Chi Chen hit an RBI single, Hung-Yu Lin got hit by a pitch with the bases loaded and then Yen-Wen Kuo and Dai-Kang Yang each hit sacrifice flies.
Chinese Taipei added to its lead in the sixth inning when Lin hit a ground-rule double to center, scoring Chen, and then Yang hit a blast to right field to give his team an 8-3 advantage.
Even though Chinese Taipei was on point offensively, the story of the game was the team's pitching. Combined, the Chinese Taipei pitching staff only allowed one hit over the course of the game, and as mentioned, that was in the second inning.
During the three-run second inning for the Dutch, Chinese Taipei lifted starting pitcher Yao-Lin Wang from the game, and after that inning, the team was unhittable. Five pitchers combined to go 7.2 innings, led by Wei-Lun Pan, who picked up the victory without much noise.
Both teams will play on Tuesday local time, but those on the East Coast can watch the Netherlands take on Australia at 11:30 p.m. ET on Monday and Chinese Taipei against Korea at 6:30 a.m. ET on Tuesday.
Japan 5, China 2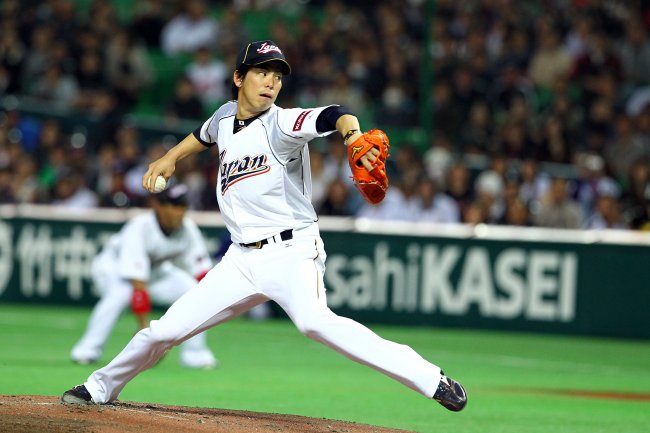 Koji Watanabe/Getty Images
Japan is one of the clear-cut favorites to win the World Baseball Classic this year after winning the two prior tournaments, and the team once again showed why, defeating China 5-2 on Sunday for its second win.
A Sho Nakata single to left field in the first inning gave Japan a quick 1-0 lead, which the team would later extend. Seiichi Uchikawa singled in the fifth, scoring Nobuhiro Matsuda, and then came the game-changing hit. With the bases loaded, Yoshio Itoi hit a double to center that brought home all three baserunners.
Itoi comes through with a big hit for Japan.
Kenta Maeda, Japan's starting pitcher, didn't need much help at all. He was flawless through five innings of work, allowing just one hit while walking one batter and striking out six. Clearly the Chinese just didn't have much of an answer for him.
China would get on the board in this one, but much too late. The team put together a rally in the ninth, when Weiqiang Meng scored on a wild pitch and Xiao Cui came home on an RBI groundout. Unfortunately for China, pinch-hitter Wei Dong, looking to extend the inning, struck out to end the game.
The five Japanese pitchers used in the matchup totaled 15 strikeouts while walking just one batter. If the Chinese are going to make it out of the first round, they are going to have to look much better at the plate.
China has two games left to play in first-round action, taking on Cuba on Monday at 2:30 a.m. ET and Brazil on Tuesday at 3:00 a.m. ET. Japan, however, has some time off and won't take the field until Wednesday at 5:00 a.m. ET against Cuba.