Indianapolis Colts: 6 Biggest Postional Priorities Heading into Free Agency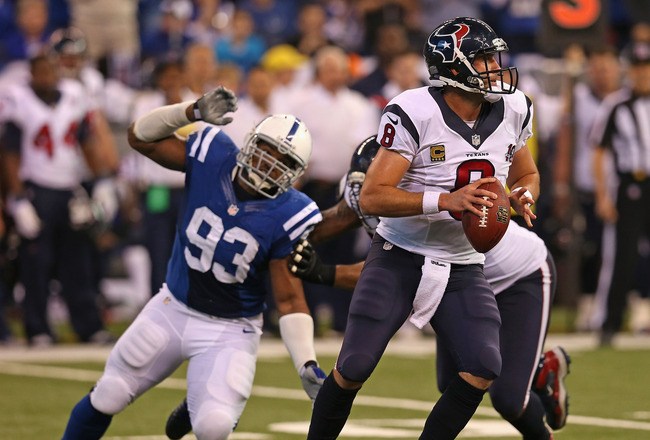 Jonathan Daniel/Getty Images
Here is a quick little list of the biggest priorities for the Colts in free agency.
The Colts have a lot of needs and, fortunately, a lot of money to spend.
The following is a list of the biggest needs in descending order and some of the free agents that the Colts could pick up to solve their issues. I have attempted to be as realistic as possible when discussing players that will be available and that the Colts would actually pick up.
Offensive Tackle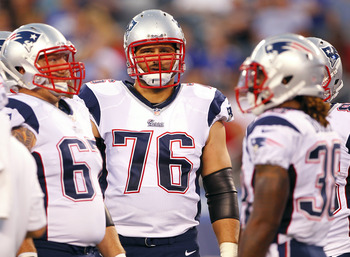 Rich Schultz/Getty Images
If you are a Colts fan, I do not need to repeat the statistics of Luck getting sacked and having to drop back all the time.
You know the Colts need a new offensive line.
If the Colts decide to start fixing the offensive line through free agency, then there are some good names out there that could help out.
As far as offensive tackle goes, Colts should not spend the money on Jake Long. While I think he can be great, I do not think that he is worth the big bucks. You can blame his decline in Miami on coach Joe Philbin's new system, but it still does not make him worth the money he will demand.
Instead the Colts should take a look at Sebastian Vollmer or Brandon Albert. Albert is my favorite at tackle, as he won't be overly expensive and he can play left or right tackle.
I'm probably dreaming on Vollmer, as he will probably get the franchise tag from New England.
Phil Loadholt would also be a good investment if he were to be let go.
Offensive Guard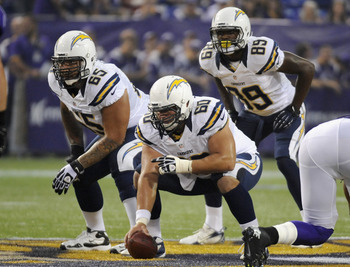 Hannah Foslien/Getty Images
Offensive guard is another position that the Colts could upgrade to improve the O-line.
Louis Vasquez would be amazing for the Colts, but of course that depends on whether the Chargers cut him. He could improve the Colts power running and fit in nicely.
Will Beatty could be a reasonable player for the Colts to pick up as well.
It's doubtful that Andy Levitre is getting a chance to test free agency, so I am not even going to discuss his finer points. However, I am not convinced his run blocking talent, or lack thereof, is solid enough to make him worth his contract.
Cornerback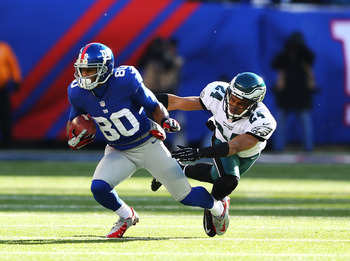 Al Bello/Getty Images
Surprise!
I still think Indianapolis needs a cornerback just like every other Colts fan.
The Colts need someone better than anyone on their current roster. They only have special team guys and need a depth guy.
Although, in all honesty, I am not sold on Vontae Davis, so if they can get a solid starter for this position, then I would be happy.
While this free agency class doesn't have the strongest talent, Sam Shields could be a nice addition, as could Bradley Fletcher.
I believe he's underrated.
Additionally, Derek Cox could work. He's a good player stuck on a not-so good team.
Also—addressing Nnamdi Asomugha possibly becoming available—if he walks, then I doubt Grigson would want him. Grigson does not want to sign big names, and that is exactly what Nnamdi Asomugha is.
Outside Linebacker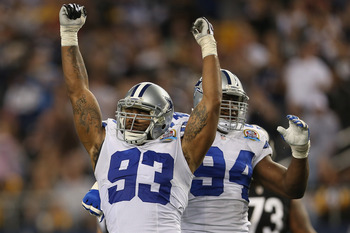 Ronald Martinez/Getty Images
Dwight Freeney has been cut and now he needs to be replaced.
He was never going to adapt well to the 3-4, as he is better suited to the 4-3.
But now, the Colts need a strong-side outside linebacker to fill the new hole.
If the Colts are going to spend money, then they should go after Anthony Spencer. He works well in a 3-4 defense, is in the prime of his game and he would play well with Mathis. Spencer has played a very similar role complementing DeMarcus Ware in Dallas. Mathis needs a complete player to help him, as he is a strong pass-rusher but struggles with coverage. While Spencer would be an expensive addition, he would be a good investment.
If not Spencer, then Desmond Bryant would be a nice player to pick up.
He plays both interior tackle and as a defensive end. He will cost half of what Spencer would and still be productive. He is good at playing the outside, as a run-stopping defensive end. Oh, and he is Harvard-educated.
The Colts need someone to help stop the run.
Even Mathis and Freeney struggled against it.
Running Back
Patrick Smith/Getty Images
Ballard is becoming a very good running back.
However, the same cannot be said about Donald Brown. I believe that Brown has reached his limit and will not be improving this coming season.
With the general need to have more than one running back per team, the Colts should get a second running back to work in tandem with Ballard.
It would also be nice to have a running back in the field that can catch. Using an RB as a security blanket to check down to would be nice for the offense.
Chris Ivory might be worth looking at. He's young, talented and powerful. Plus, he won't cost what Bush or Bradshaw will.
Wide Receiver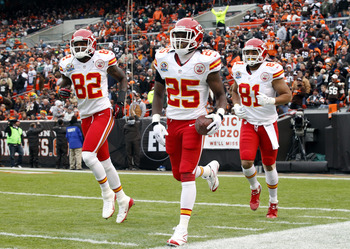 Matt Sullivan/Getty Images
This is not a priority. However, I keep seeing this as a need everywhere, and I want to address it.
Yes—an upgrade at WR would amp up the offense, but the Colts' money is better spent elsewhere.
I am hoping that Avery gets dropped because I can't watch the boy drop the ball anymore. If he does, and the right free agent comes along, then maybe, the Colts spend money on another player.
Dwayne Bowe would be a nice fit. His corrective eye surgery seems to have fixed his own problems dropping the ball, but the Chiefs could easily re-sign him.
The Colts should get a new player at WR after everything else has been filled.
Additionally, don't sign Danny Amendola. He is going to fall off the wall again, and there are not enough of the king's men to put that man together again.
Keep Reading

Indianapolis Colts: Like this team?