4 Reasons Zack Wheeler Benefits from Starting 2013 in the Minors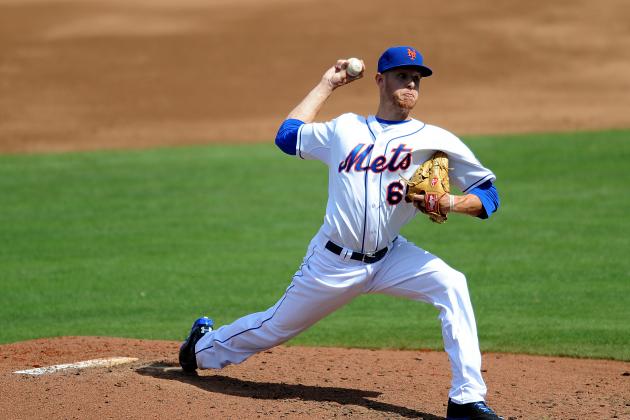 Steve Mitchell-USA TODAY Sports
Zack Wheeler has a bright future ahead of him.
Zack Wheeler is one of the crown pitching jewels in the New York Mets franchise. Plain and simple.
The lanky 22-year-old right-hander is the pitcher Mets fans are talking about this spring training. He has nasty stuff and appears to be on the fast track to the major leagues as a future No. 1 or 2 starter in New York's pitching rotation.
He gives Mets fans much needed hope.
Incidentally, according to Adam Rubin of ESPNNewYork.com, Johan Santana's spring pitching debut will be delayed until further notice.
If Santana continues to be plagued with setbacks, does that mean Wheeler may have an opportunity to begin his 2013 season with the parent club? Mets fans may be clamoring for it. Will he be deemed ready to face major league hitters on a regular basis?
While it might be tempting for manager Terry Collins to christen the Smyrna, Ga., native as one of his five starting pitchers when the Mets break camp and head north in late March, here are four reasons why it would be prudent for Wheeler to commence his 2013 campaign at Triple-A Las Vegas and not in Flushing, N.Y.
Begin Slideshow

»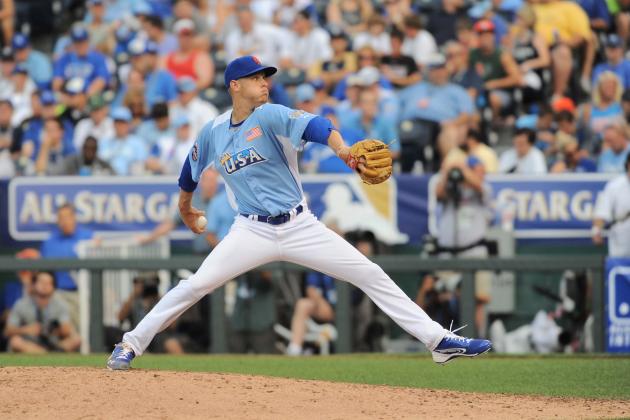 Denny Medley-USA TODAY Sports

Don't laugh. From a Mets management perspective, it makes all the sense in the world.
Excellent starting pitching is a precious commodity in baseball. If Wheeler lives up to his potential, he will be a hot property if he ever gets to the open market as a free agent. Delaying his MLB debut, even for a few months, would keep him in the Mets' fold for another year.
The more service time a player has in the majors, the closer he gets to free agency. With a talent like Wheeler, could you blame the Mets for wanting to delay that possibility for as long as they can?
Not at all. Mets fans just have to be patient.
The website Big Apple Mets Talk provided a thorough breakdown:
MLB players have six years of service time before they become free agents, and generally the final three years all players become arbitration eligible.

However, if a player plays more than two years and 134 days over his first three seasons he becomes eligible for a 4th year of arbitration. In simple terms, the player gets four years of arbitration out of six, instead of the average three out of six.

This is typically why you see MLB teams delay the call-up of top prospects until June or July so that they avoid having to pay the extra year of arbitration.
There don't appear to be many weaknesses in Wheeler's repertoire. He can throw his fastball in the mid-90s on a consistent basis and has some filthy breaking pitches. There is no doubt that he has excellent stuff.
However, every player can make improvements in his game, and Wheeler is certainly no exception. He needs to improve his command if he is going to win consistently in the major leagues. So a brief stay at Triple-A Las Vegas will give him the time he needs to work on that issue.
Last season in stints with Double-A Binghamton and Triple-A Buffalo, Wheeler struck out 148 in 149 innings but also walked 59, an average of 3.6 per nine innings. His rate was even higher with Buffalo (4.4 BB/9) in 33 innings.
So there is work to be done.
Wheeler made six starts in Triple-A last season, and several more this season in Las Vegas will give him the time he needs to improve has control.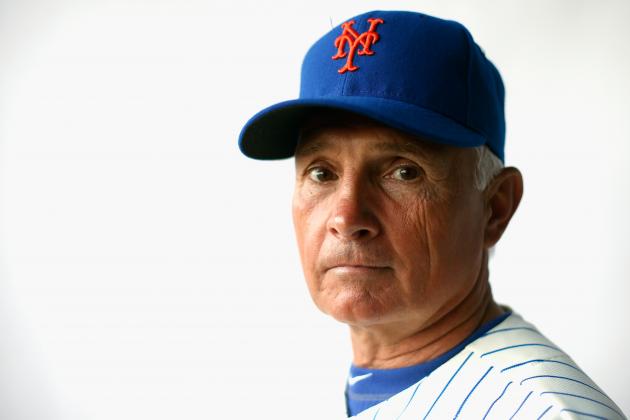 Chris Trotman/Getty Images

Manager Terry Collins did not mince words.
Collins told The Associated Press (via FOX Sports) exactly where he thinks Zack Wheeler should start his 2013 season:
"'He needs to go to Triple-A and pitch,' Collins said. 'He wants to be on the staff? Go be the best pitcher in Triple-A. Force us to call him up.'"
Collins has been in baseball a long time. He's been an MLB manager for eight years and a minor league manager for 10 more. He's been around the block, and if he feels Wheeler needs more seasoning in the desert to become a complete pitcher, then his young prodigy will have to understand.
Wheeler doesn't necessarily agree:
"They've said they want me to start the season in Triple-A, but I'm going to make the decision hard on them," Wheeler said. "I'm going to go out there, compete and try my hardest. My whole offseason has been getting ready for this point, spring training. I'm coming in and competing for a job at this point. In my mind, I think you've got to come in thinking like that. I'm coming in competition for a job. Terry said he's going to give me the ball and let me pitch, so we'll see what happens."
My money is still on his skipper though.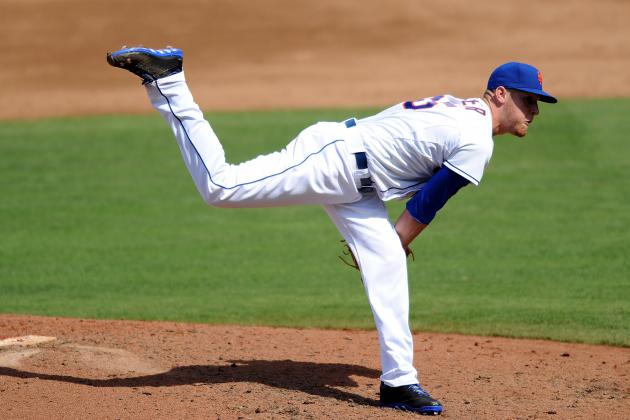 Steve Mitchell-USA TODAY Sports

Wheeler posted a combined 12-8 record with a 3.26 ERA with Double-A Binghamton and Triple-A Buffalo last season, including a 2-2 mark with Buffalo. He's only made six Triple-A starts to date, and a few more months in the minors could do him a world of good.
Successful starting pitchers in the major leagues not only have superb stuff, like Wheeler obviously does, but they also know how to work hitters, how to set them up to their benefit.
That's why a few more months in the minors would increase Wheeler's acumen. Blessed with a top-notch fastball, sharp-breaking curve and effective changeup, Wheeler could also use the time in Las Vegas to experiment with another pitch or try and improve his pickoff move to first.
It's all part of the learning process to make Wheeler as polished and ready as possible before he toes the rubber in a major league regular-season contest for the first time.
As Oscar Wilde said, "Experience is one thing you can't get for nothing."