No sport knows how to start a season better than NASCAR, as the Sprint Cup Series kicks off the 2013 with the Daytona 500.
Many refer to the Great American Race as the Super Bowl of NASCAR, and they're right. No other race during the season generates the kind of buzz that the Daytona 500 does. Even the worst campaign for a driver can almost be offset by a win in Daytona.
Here's to hoping the race goes a little more smoothly than last year's edition. Rain caused the 2012 Daytona 500 to be postponed until Monday, the only time in the race's history that has happened.
Let's take a look at the information fans watching online can't live without, the starting order for the race and three young drivers who will be looking to win their first Daytona 500.
Where: Daytona International Speedway, Daytona, Fla.
When: Sunday, Feb. 24, at 1 p.m. ET
Live Stream: NASCAR RaceView
Starting Grid
Position
Driver
Position
Driver
1
Danica Patrick
2
Jeff Gordon
3
Kevin Harvick
4
Kyle Busch
5
Greg Biffle
6
Kasey Kahne
7
Juan Pablo Montoya
8
Austin Dillon
9
Jimmie Johnson
10
Clint Bowyer
11
Kurt Busch
12
Matt Kenseth
13
Tony Stewart
14
Mark Martin
15
Brad

Keselowski

16
Paul Menard
17
Casey Mears
18
Jeff Burton
19
Dale Earnhardt, Jr.
20
Jamie McMurray
21
Joey

Lagano

22
David Ragan
23
Bobby Labonte
24
Marcos Ambrose
25
David Gilliland
26

Aric

Almirola

27
Joe Nemechek
28
Ricky

Stenhouse

, Jr.
29
Michael

Waltrip

30
Dave

Blaney

31
Scott Speed
32
Josh Wise
33
Trevor

Bayne

34
Ryan Newman
35
Denny Hamlin
36
Carl Edwards
37
Martin Truex, Jr.
38
Michael McDowell
39
Terry Labonte
40
Regan Smith
41
J.J. Yeley
42
David

Reutimann

43
Travis

Kvapil
Drivers to Watch
Danica Patrick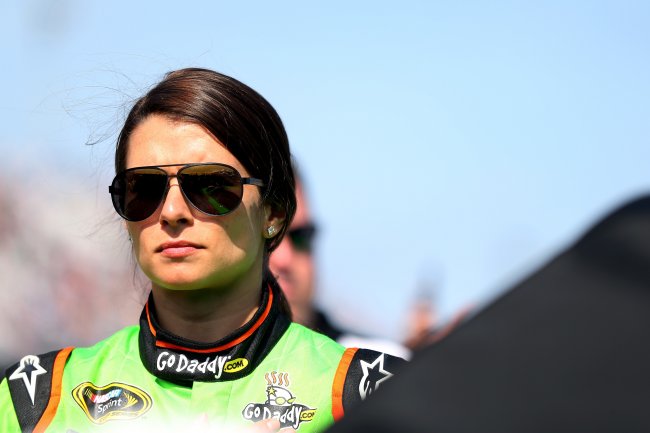 Mike Ehrmann/Getty Images
Danica Patrick generally is the most talked-about driver, but it's usually about her off-track exploits and disappointing results. In what is her first full season on the Sprint Cup Series, Patrick let her performance do the talking.
She became the first woman to ever win the pole at the Daytona 500 after she ran a practice lap of 196.4 mph. Winning the pole isn't an automatic indicator for success, though, as it's going to be hard to maintain that kind of speed over 200 laps.
As this is her inaugural campaign, the expectations for Patrick won't be too great. Few are really expecting her to win the Daytona 500 or the points title at the end of the season. A good showing will lay down a major marker for how 2013 will go, though.
Ricky Stenhouse, Jr.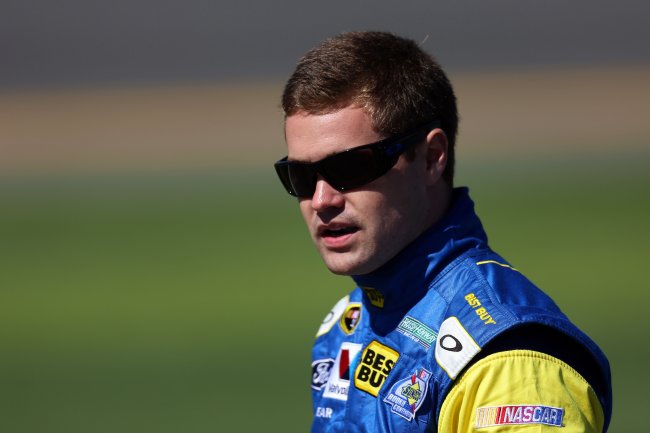 Nick Laham/Getty Images
Of the rookies in the Sprint Cup Series, Ricky Stenhouse, Jr. probably has the best chance of finishing highest in the final standings. Stenhouse comes in having won the last two Nationwide Series titles. He's definitely ready to make the step up.
Much of the discussion surrounding Stenhouse in the buildup to the Daytona 500 hasn't been about his rookie season but rather the relationship he has with Patrick. It's for sure an interesting dynamic to watch. The pair are extremely competitive, though, so it's not as if their performances on the track will be affected.
The Rookie of the Year race will likely come down to Patrick and Stenhouse, so it's imperative for one to get ahead on the other early. A solid run from Stenhouse would ensure he gets 2013 started off with a bang.
Austin Dillon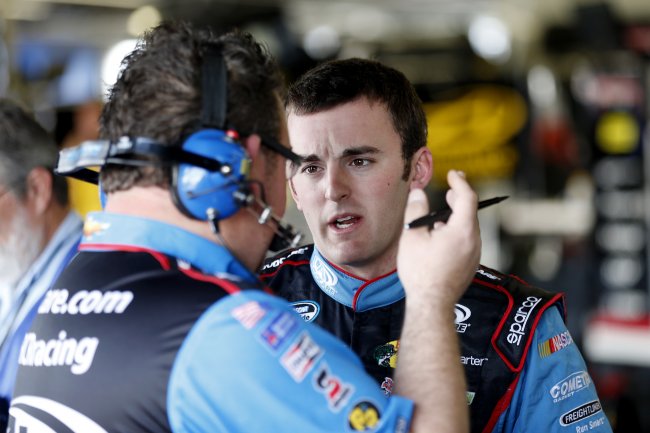 Sam Greenwood/Getty Images
Racing in the Sprint Cup Series on a full-time basis is still a year away for Austin Dillon as he plans on staying in the Nationwide Series in 2013. That doesn't mean he can't put in a strong performance at the Daytona 500.
Starting out in eighth, Dillon can keep himself near the middle or top of the pack with a consistent race. Winning will be the goal, but the expectation should be about building the experience necessary for developing in the future.
At only 22 years old, Dillon still has plenty of time to become a more complete driver. By the time Dillon hits the Sprint Cup Series full time, dealing with high-pressure situations will be second nature to him.