Texas A&M Football: Players Who Will Rise Up Depth Chart in Spring Practice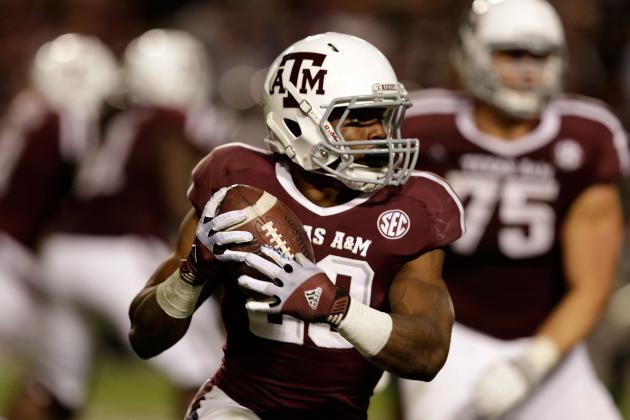 Scott Halleran/Getty Images

Texas A&M is heading into its second season in the SEC, and for it to have another successful run the Aggies have to find rising stars this spring.
Early enrollees will help the Aggies' efforts, but so will players already on the roster. Guys like Trey Williams and Tyrell Taylor will be depended on as the program hits a transition point with a number of playmakers departing the program after 2012.
These are the five players that will be rising up the roster this spring as they hunt for starting positions.
Begin Slideshow

»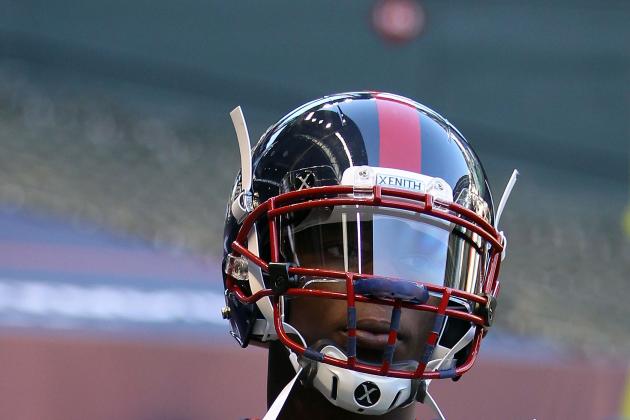 Christian Petersen/Getty Images

JaQuay Williams was a receiver that made it to College Station somewhat under the radar this spring. He joined the squad as a transfer early enrollee from prep school and should be an immediate option at receiver.
The Aggies lost key playmaker Ryan Swope and steady performer Uzoma Nwachukwu on the outside, so finding a replacement is the No. 1 focus for this offense. Making it happen this spring makes the most sense.
Williams has an immediate edge in the competition by being on campus this spring, and alongside Malcome Kennedy and Mike Evans he will help build one of the toughest receiving trios in the country.
Look for Williams to become a major part of the new Aggies receiver corps and to make his impact visible this spring.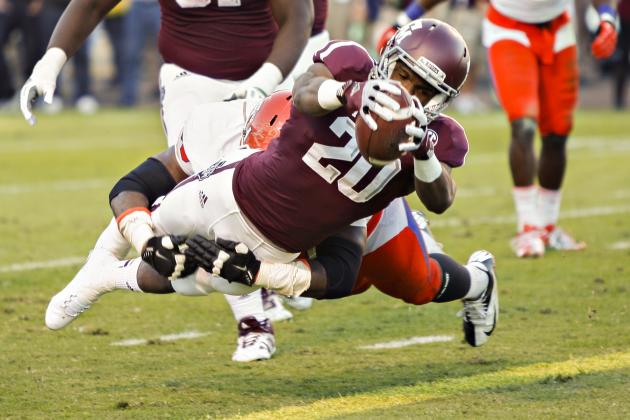 Bob Levey/Getty Images

Trey Williams walked onto the Aggies offense last fall and finished with the fourth most rushing yards on the team. Williams ended 2012 with 65 carries and 376 yards. He also added five touchdowns.
Christine Michael is now gone from the squad and only leading rusher Johnny Manziel and Ben Malena return as notable ball carriers from a year ago.
Williams is a very talented back and will have the chance to shine this fall as the second running back off the bench.
The Aggies will continue to expand their offense this fall, and as they do look for Williams to become a steady contributor. He is a speedy back that runs with a lot of power. Given the chance, he could become an explosive burner in this offense.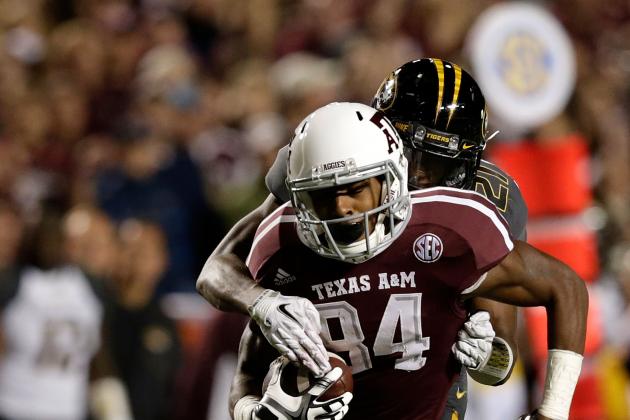 Scott Halleran/Getty Images

The Aggies lose two starters at receiver from 2012—and both ended the year as top five contributors in the passing game. Malcome Kennedy finished as the fifth-leading receiver for the Aggies with 26 catches for 285 yards and two touchdowns.
This season Kennedy has to step up. Incoming freshman transfer JaQuay Williams will fill one spot while Kennedy should fill the other.
This is the spring that Kennedy has to step up and show that he belongs in the starting rotation. He had a modest campaign last fall, but now he is set up for success. This spring will determine his starter status.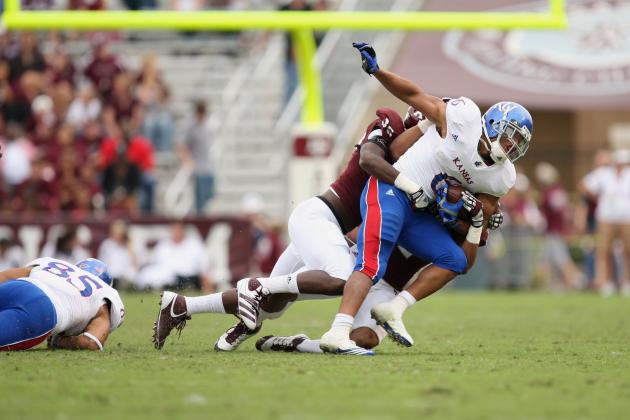 Thomas Campbell-USA TODAY Sports

Tyrell Taylor has been an outside linebacker and defensive end since arriving in College Station, with end being his most natural fit and position.
This year Taylor will step back onto the field as a defensive end for the second season in a row and he will be seeing red. Taylor has dangerous hands, and he is extremely explosive off the ball.
Taylor played in reserve last season behind Damontre Moore, but after Moore left early for the NFL draft, the door has been opened for Taylor to step in and earn the staring position.
The Aggies don't have a lot of experience at defensive end, but the team is loaded with talent. It is led by Taylor, and this spring will be a launching pad for his enormous 2013 season.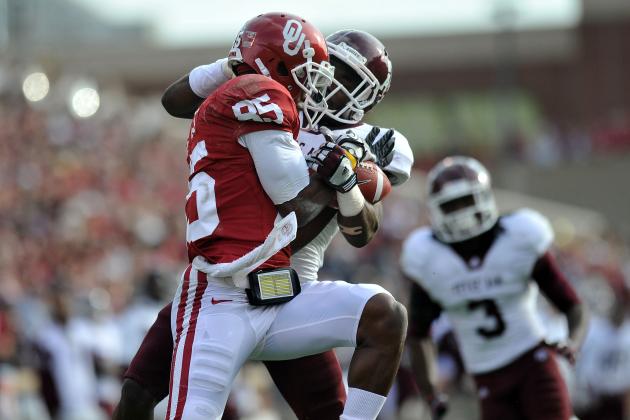 Mark D. Smith-USA TODAY Sports

Tony Hurd Jr. is a rising senior for the Aggies, but he has played mainly in reserve over the past three seasons. This year is the season for him to shine and this spring is where it needs to begin.
Hurd Jr. came to Texas A&M with a host of expectations. Last year he played behind Steven Terrell and should step into the starting role this spring.
He was able to finish the 2012 season with 15 total tackles, but that is a far cry from what his potential impact could be.
This has to be a career-changing spring for Hurd Jr. In 29 games he has just 29 solo tackles.
Look for the Aggies to find a baller in Hurd Jr. this spring as he fights for the starting safety position in the defense.