5 Harsh NBA Trade Deadline Realities of the New-Look Association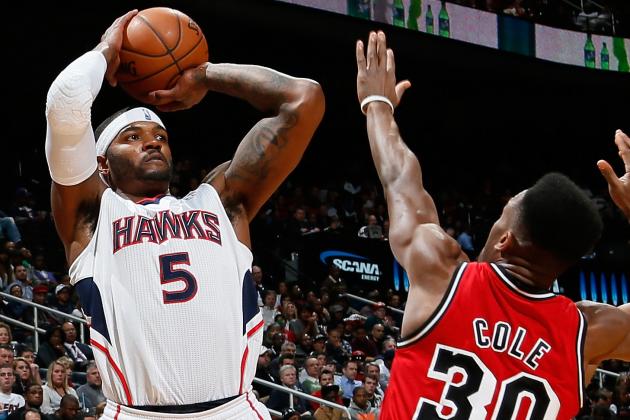 Kevin C. Cox/Getty Images

The trade deadline passed without much sound or fury, ushering in a brand new era in the NBA.
For those who enjoyed the wheeling and dealing of past trade deadlines, the new CBA represented something of a shift in the paradigm. Teams today are far more cognizant of the salary cap penalties, and no move is made without each front office taking the time to assess its financial impact.
Instead of superstars being dealt at alarming rates, we'll instead see teams eager to shed payroll swing a minor trade or two in order to avoid the league's luxury tax. It's a brave new world these days in the Association where the capologists are almost as important as the players out on the court.
Begin Slideshow

»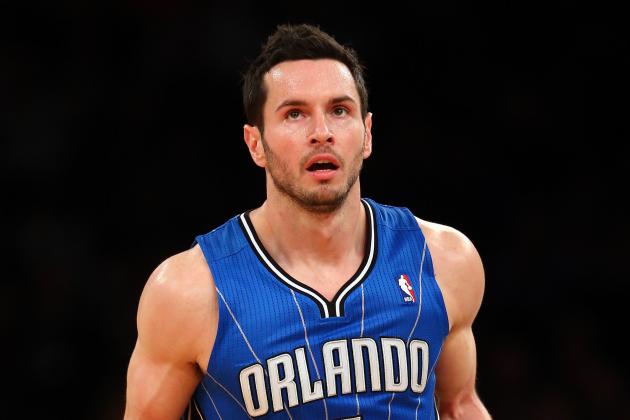 Elsa/Getty Images

In the not-too-distant past, teams freely traded first-round picks (with certain protections) in exchange for players whom they thought would help during the stretch run. Under the new CBA, those very same selections are now treated like priceless gems.
"If you can't get a first for [Milwaukee Bucks guard] J.J. Redick, this is a different world," said an unidentified general manager in an interview with Ken Berger of CBS Sports. "That guy is a surefire lock to garner a first round pick in the past."
A rookie isn't just a key addition to a team's roster: He represents cost certainty for up to four years. With teams far more budget conscious than ever before, it's difficult for most GMs to part with a cost-controlled asset whom they know they'll have in the fold for multiple seasons.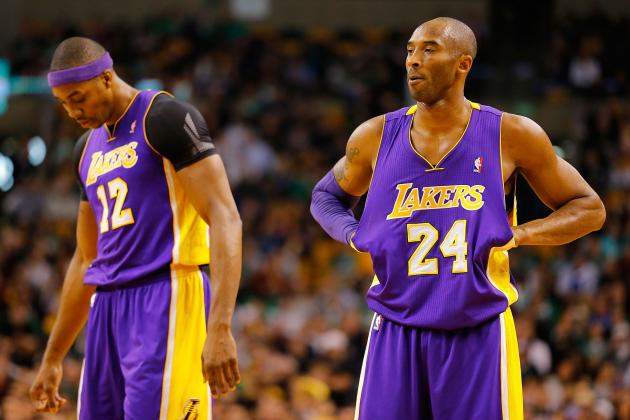 Jared Wickerham/Getty Images

Teams that exceed the salary cap tax threshold in three out of four seasons are now subjected to what's known as the "repeater tax," which is basically a fine on teams that routinely overspend. The repeater tax doesn't take effect until 2014-15, but any team that has paid (or will pay) the luxury tax in 2011-12, 2012-13 and 2013-14 will be forced to ante up.
Furthermore, the regular dollar-for-dollar penalty for exceeding the luxury tax is on the rise as well. Beginning next season, the standard luxury tax is $1.50 per dollar for those teams who cross the line by less than $5 million, and the repeater tax for those same teams is $2.50 per dollar.
The more a team is over the salary cap, the higher their tax rate will be. For example, teams who are in excess of the cap by $20 million or more will have to pay a standard rate of $3.25 per dollar. If that team happens to fall under the repeater tax provision, they would be charged $4.25 per dollar.
The new fines on overspending are the reason why we saw a number of minor moves at the deadline as teams desperately sought to shed payroll. We'll see much of the same every February for the foreseeable future. Neither side can opt out of the current CBA until 2017.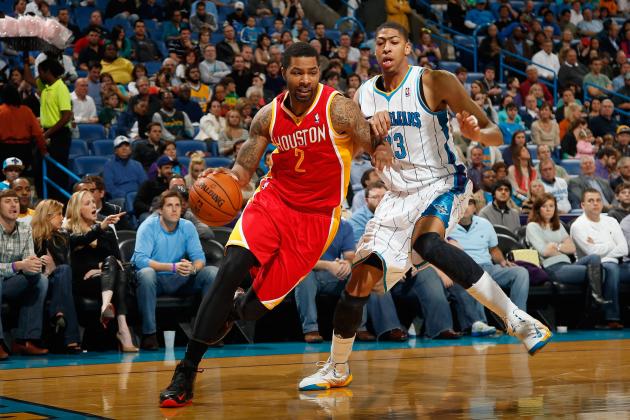 Chris Graythen/Getty Images

A few note-worthy names—Marcus Morris and Ronnie Brewer, among them—were moved on deadline day in exchange for draft picks. The teams that sent those players away weren't necessarily angling for the picks that they received, but rather for the cap space and trade exceptions that came as a result.
The Memphis Grizzlies, for example, were sitting on millions of dollars of trade exceptions in the wake of the Rudy Gay deal. They used one to acquire Dexter Pittman from the Miami Heat, but that was more about filling out their roster than anything else.
Trading salary for meaningless picks not only helps a team avoid luxury tax territory, but it gives them a great deal of flexibility if they do decide to make a deal down the road. More importantly, it frees the franchise from future payroll commitments. No team wants to be committed to an end-of-the-bench player for an extended period of time.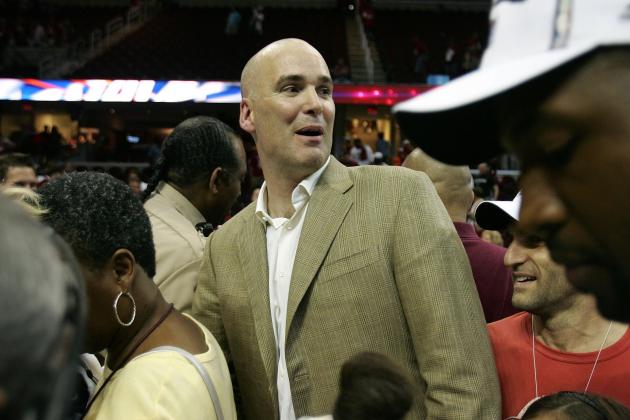 Jonathan Daniel/Getty Images
Danny Ferry, GM of the Atlanta Hawks
Any team that is more than $4 million over the luxury tax level (called the cap "apron") isn't allowed to acquire a player in a sign-and-trade deal. Those franchises will be limited to signing free agents to a three-year deal worth the mid-level exception, basically handcuffing the team's flexibility in the free-agent market.
As such, any and all teams flirting with the cap apron will be looking to dump salaries every year at the deadline, especially if they plan to be active in free agency that summer. This will mean a lot more nominal trades and very few involving players who will swing the balance of power in the playoff race.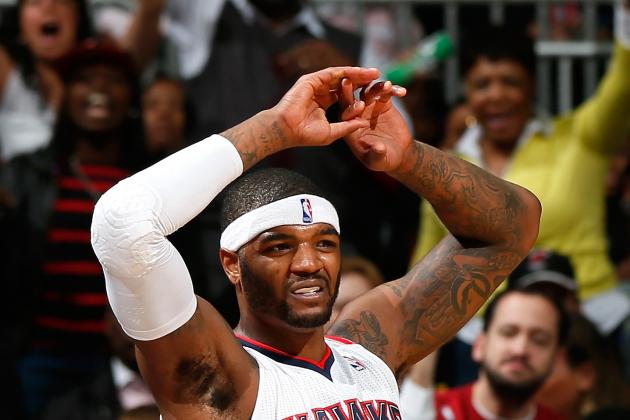 Kevin C. Cox/Getty Images

The aversion of adding salary is diminished for most teams if they happen to be receiving a star player in return. That said, most franchises aren't going to give up much of value for someone who may be nothing more than a 30-game rental.
That is why few were surprised that Josh Smith wasn't moved from the Atlanta Hawks to any of the teams that were interested in his services. Atlanta wasn't going to give him away for nominal draft picks/exceptions, and his suitors weren't willing to give Atlanta value (read: high, cost-controlled draft picks) for someone who could walk in July.